Instagram:
@effi.vava
Shop:
www.juniqe.com/eva-wunsch
Website:
www.evawuensch.com
1. What's your story? Where are you from?
I am originally from the south of Germany, a small town called Nuremberg. I grew up there, my grandfather was a stage painter and has passed on his passion for art in the family. I have always drawn a lot and grew up between illustrated books of old and modern artists. Aesthetics and art have always played a big role in my family. Meanwhile, I live & work in Leipzig, a city in the east of Germany, part of the former GDR. There is still a lot of vacancy and space for ideas. Here, I have the feeling to be free, to find my place, to constantly question my own work and to go new ways. I am surrounded by many alternative thinking and gifted people, which is very inspiring.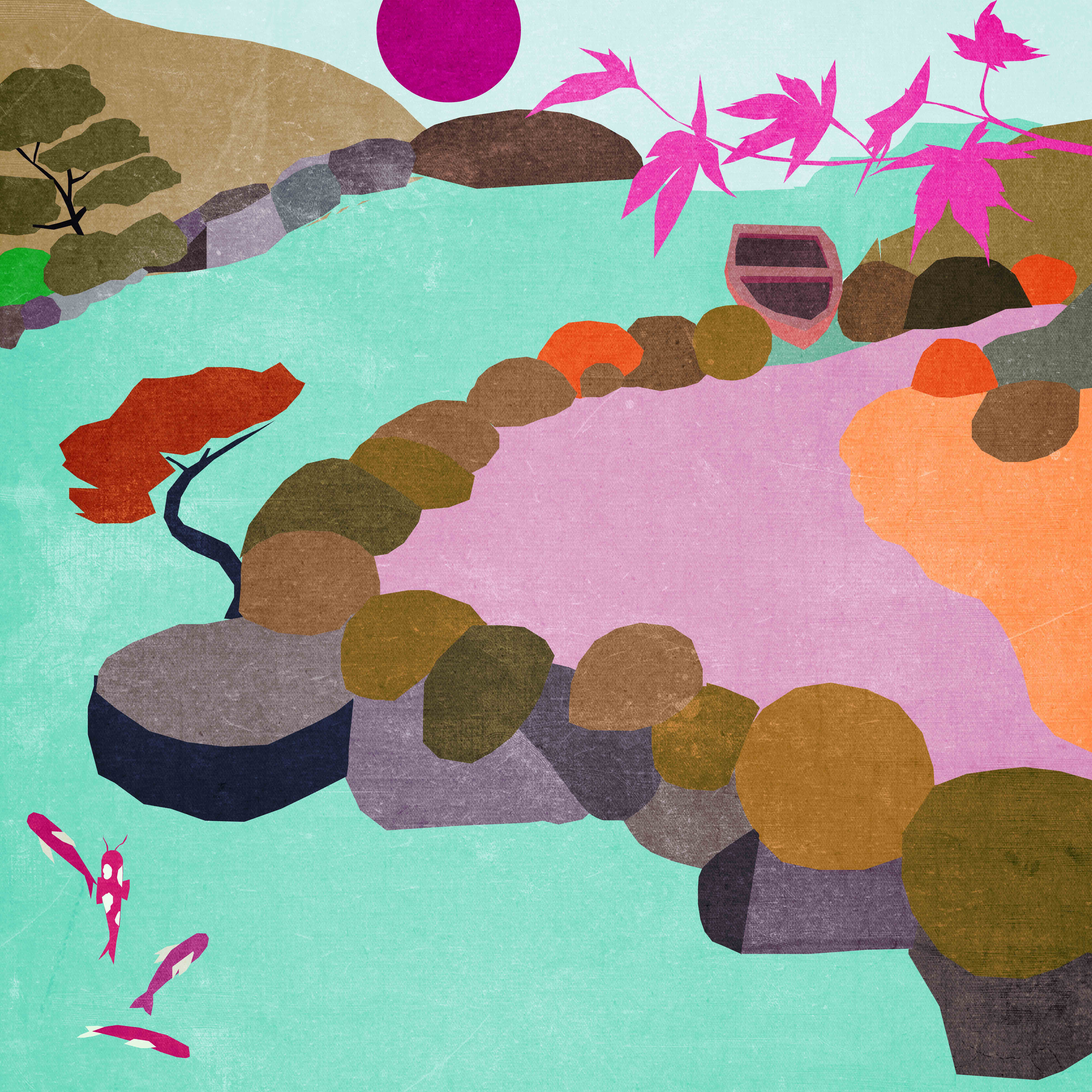 2. Tell us about your aesthetic.
I like to draw representational, often still-life-like. For my free work mostly things that are important to me or just a picture of my kitchen table. Colors also play a big role, rather a harmonious combination of colors. I think plants are good for creating an atmosphere in drawings, maybe because they do it in real life too. When I work with collages, I love to combine images from past decades in new contexts. Certain femininity also plays a major role in my work so far, as it represents strength in parts and does not hide weakness.
3. What is your favourite medium and why?
I like to work in a classical way analogue with pen and paper, the mistakes that happen along the way are part of my work and usually bring it somewhere else than originally thought. But I also love to draw digitally with my drawing pad, so I can move on quickly and do more experimental stuff.
4. What is your artistic process like?
My process usually starts with my mind worrying about something banal like cooking, sitting on a train or strolling through bookshops. When an idea arises, I write it down roughly and then just start immediately. Sometimes there is a rough outline, but mostly I just work on it and see what happens. The first attempt is usually quite far from the end result and changes during the process. Every Idea needs its own time.
5. Who and/or what inspires your work?
I am inspired by places, conversations, situations, being alone and of course love, in every form. I am the most creative when I'm heartbroken, I guess it kind of forces me to get on with my work. I find it very exciting to use the direct environment and to look closely at everyday situations, to express my own fears or to make something out of seemingly boring scenes, to allow mistakes. A source of inspiration for me are also dreams. My own or dreams that are told to me. Isn't it unbelievable that this parallel universe exists at night and our own mind tells us stories that we hardly can control? I also like to listen to lectures, go to exhibitions, spend time with music or lose myself in the depths of the internet. I think that one can be inspired by most things when one is alert and receptive. Of course, that's not always easy.
6. What role does art play in your life? How does it change the way you view the world?
Art is something that helps me endure the world better. An expression that is extremely valuable and exciting. To see what happens in the minds of others, to express what is going on in my own mind, to understand, or sometimes not to understand. Art creates freedom and a critical examination of the life and structures in which we exist.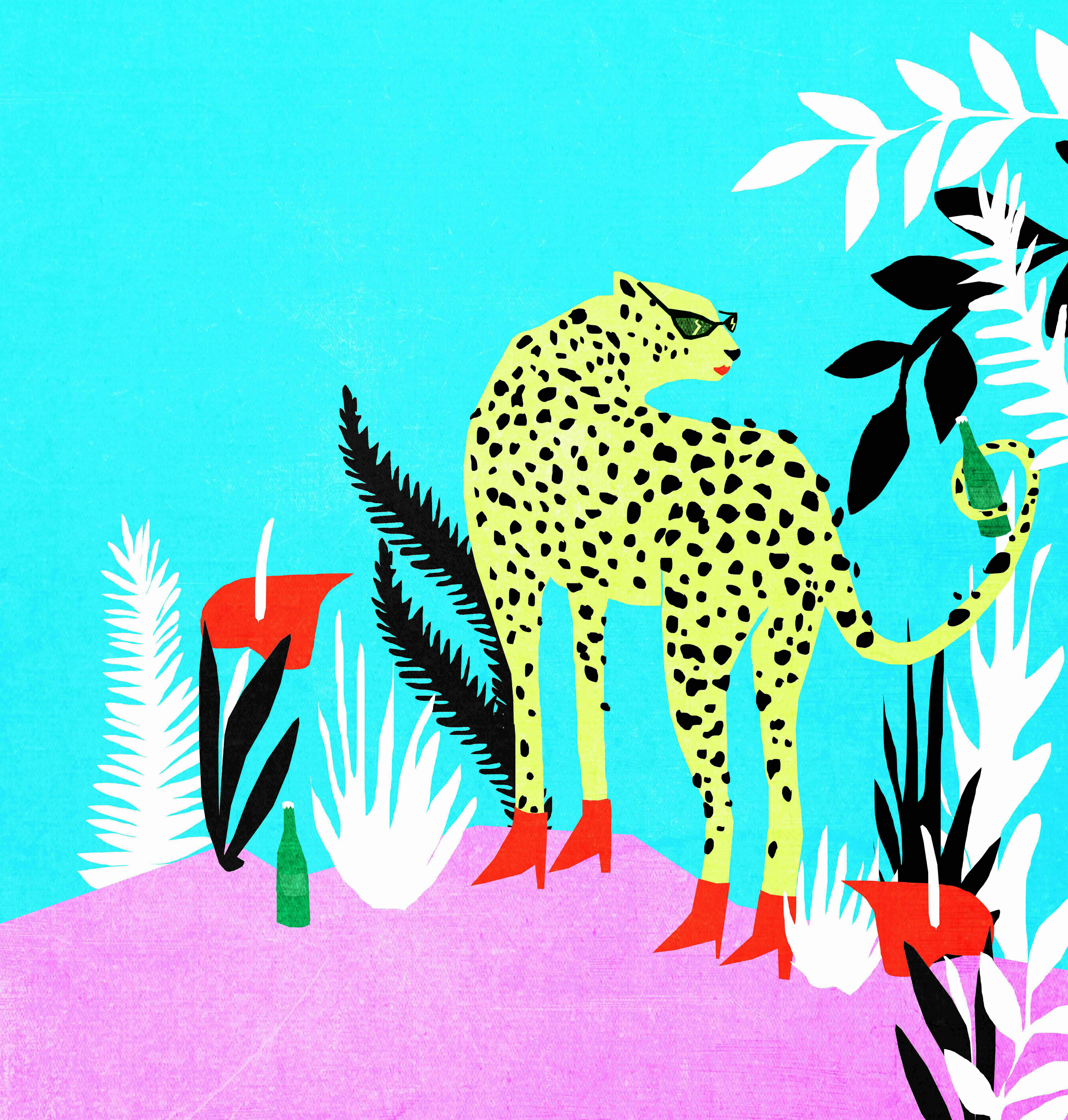 7. Where did you study?
I studied Graphic & Illustration as a Bachelor's Degree in my hometown. After that and after 2 years of freelance work I decided to go to art school to get a diploma. That's why I came to Leipzig where I'm now at the Academy of Fine Arts in the class for illustration.
8. Where do you see yourself in five years?
Basically, I am also incredibly excited about what will be in five years and I'm very happy I just do not know. But I can say that I wish to have successfully completed my studies in 5 years and to have come further with my art and my illustration. Until then, I hope to have some books designed, to exhibit my work more often, and to have improved my skills and my gaze. I wish to live with a lot of mindfulness, to take care of people who are important to me and to live a life in which I know where my place is and still remain curious and keep the urge to discover new things.
9. What about in ten?
I really don't know and it's fine.
10. What do you hope to achieve with your art?
With my graphics and illustrations, I hope to be able to present complex facts in a simpler and more understandable way and thus to help and, on the other hand, to visualize situations, thoughts, dreams or feelings. One or the other may find himself in it again and feel less strange or alone.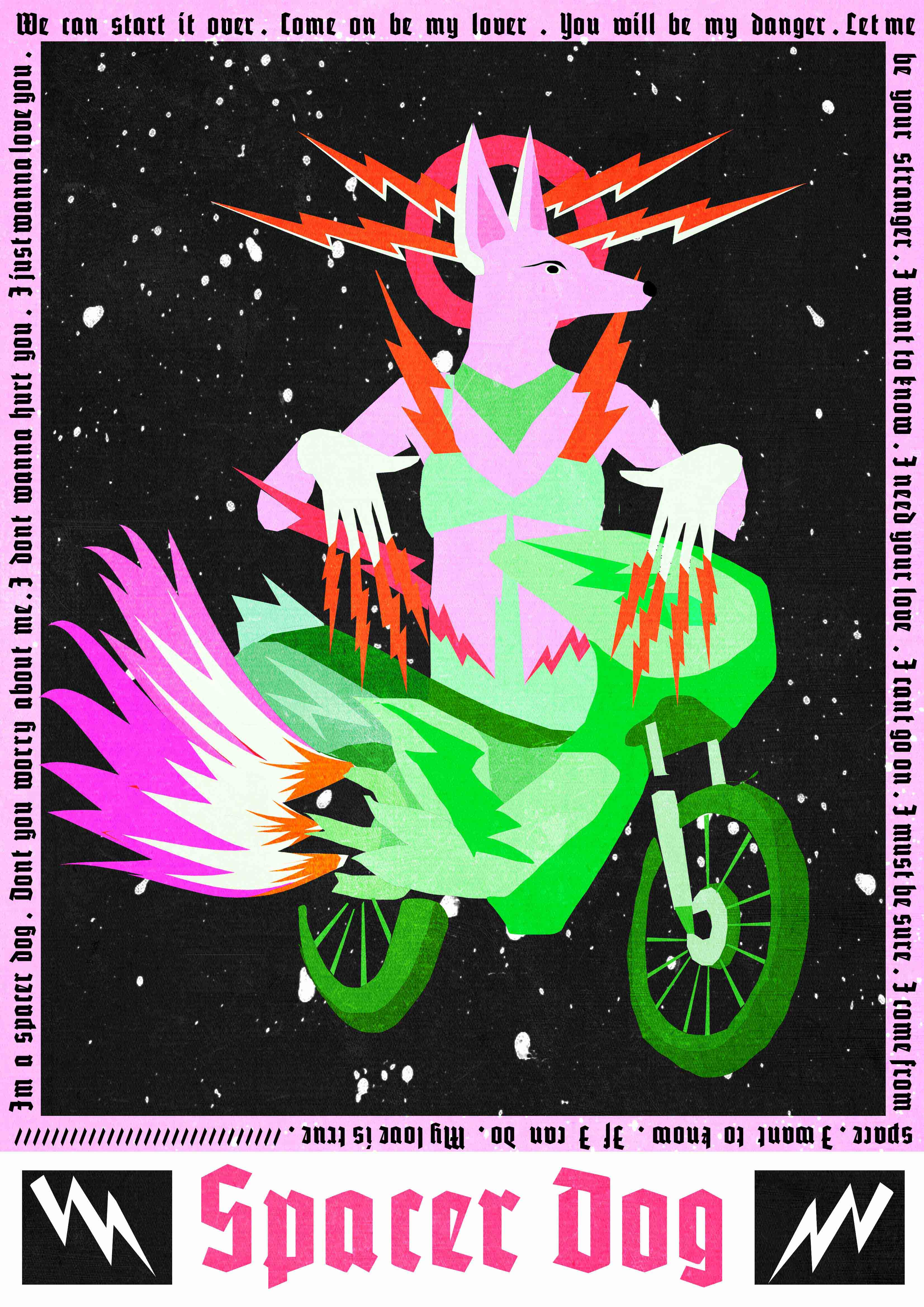 11. Now, tell us a little more about you as a person: what is your favourite food?
Like many people, I like to cook and dine with friends and try new restaurants. In the last half-year, I have tried a lot of Japanese dishes, such as ramen, summer rolls, rice balls and from time to time also fish. Generally, I cook mainly with fresh vegetables and fruits, mostly simple dishes with many herbs and spices. I love beetroot in any shape or in the evening black tea with oat milk and cinnamon.
12. Favourite book?
There are so many good books, but I love the memories of Simone de Beauvoir and I like the German book "Über uns der Schaum" of Hendrik Otremba.
13. Favourite genre of music?
I like experimental electronic music, Jazz but also New & DarkWave. And of course the early albums of Madonna.
14. What are your hobbies?
I love to stray through streets alone and discover places. The line between work and leisure is blurring for me because my job really satisfies me. When I have time to devote myself to my free work I like to experiment and paint on canvas, write texts and listen to audiobooks. Another important part for me are my good friends, joint dinners, walks, days and nights of conversation. This brings me extremely forward and I am very happy to have an environment in which this is intensively engaged. Maybe this sounds basic but I like to read and cook. I do not do horse riding!
15. If you weren't an artist, what would you be?
I would run a small hotel by the sea. There I would prepare breakfast every morning for my guests and play the piano for them in the evening. Actually, this is also kind of my plan B.