Instagram:
@egle_zvirblyte
Facebook:
www.facebook.com/helloEgleZvirblyte
Website:
www.eglezvirblyte.com
1. What's your story? Where are you from?
I'm Egle, Lithuanian illustrator and artist. I lived in London since 2005 until a couple years ago, since then I have been travelling and developing creative projects in Japan, Australia and Bali. Next I am moving to Barcelona in a month.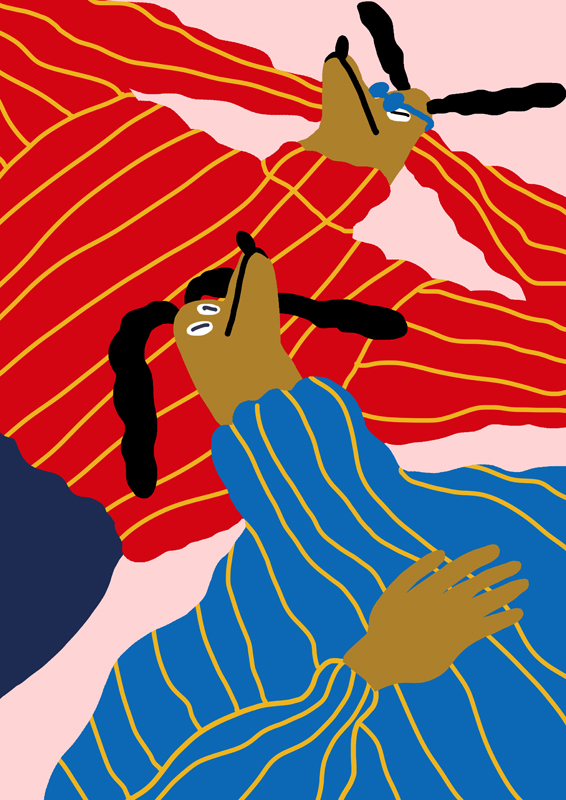 2. Tell us about your aesthetic.
It's all about composition, shapes and colours; I love drawing wacky and eccentric characters. My work is about absurdity, sexuality and street culture, full of bromance, girl power and 80s fashion.
3. What is your favourite medium and why?
Lately I have been working a lot in digital, but it is mostly conditioned by the fact I am constantly on the move. I love poscas, acrylics and to spraypaint a wall when I get a chance – I love getting my hands dirty!
4. What is your artistic process like?
In my personal work it's very fluid; I don't take my subjects too seriously and I definitely have fun in the process. I would start intuitively, with something that amuses me or caught my attention for that moment - maybe with a zany character I saw on the street, maybe some interesting object or combination of colours, and I just figure it out along the way. If there's a client brief, my process is very structured, thinking of concepts and planning the execution to the detail.
5. Who and/or what inspires your work?
I observe and absorb a lot of details from the everyday life; my inspirations range from Yokoo Tadanori and United Colors of Benetton ads to supermarket graphics and Russian dating site pics.
6. What role does art play in your life? How does it change the way you view the world?
It's my go-to form of expression and also something that I surround myself with constantly. From my experience I found that it's so easy to connect with people through art in whatever part of the world you are, and that's what it's all about.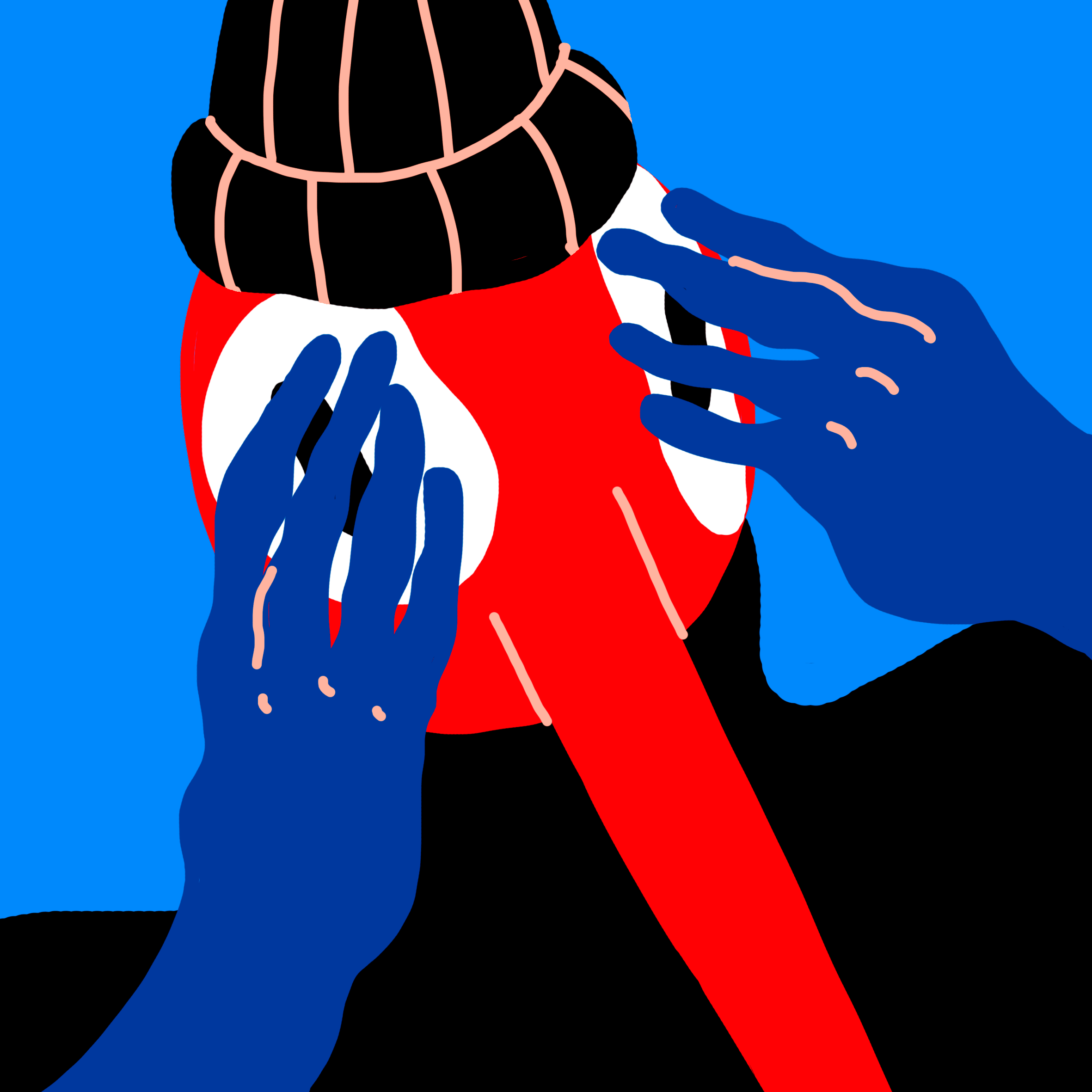 7. Where did you study?
I did BA in Film Studies in Middlesex University and then BA in Interior and Spatial Design in Chelsea College of Art and Design (University of the Arts), both in London. I was doing set design, mostly for fashion shoots and events, until I moved away from London to focus on my own practice.
8. Where do you see yourself in five years? Working in an agency?
Travelling around the world, doing large scale public sculptures and walls. Maybe holding a parade of huge inflatables once a year.
9. What about in ten?
Running my own theme park that I designed, organising "naive art" festival.
10. What do you hope to achieve with your art?
I hope that with this fictional world I create I can touch other people's lives, whatever it may be - to amuse, stun, challenge or inspire.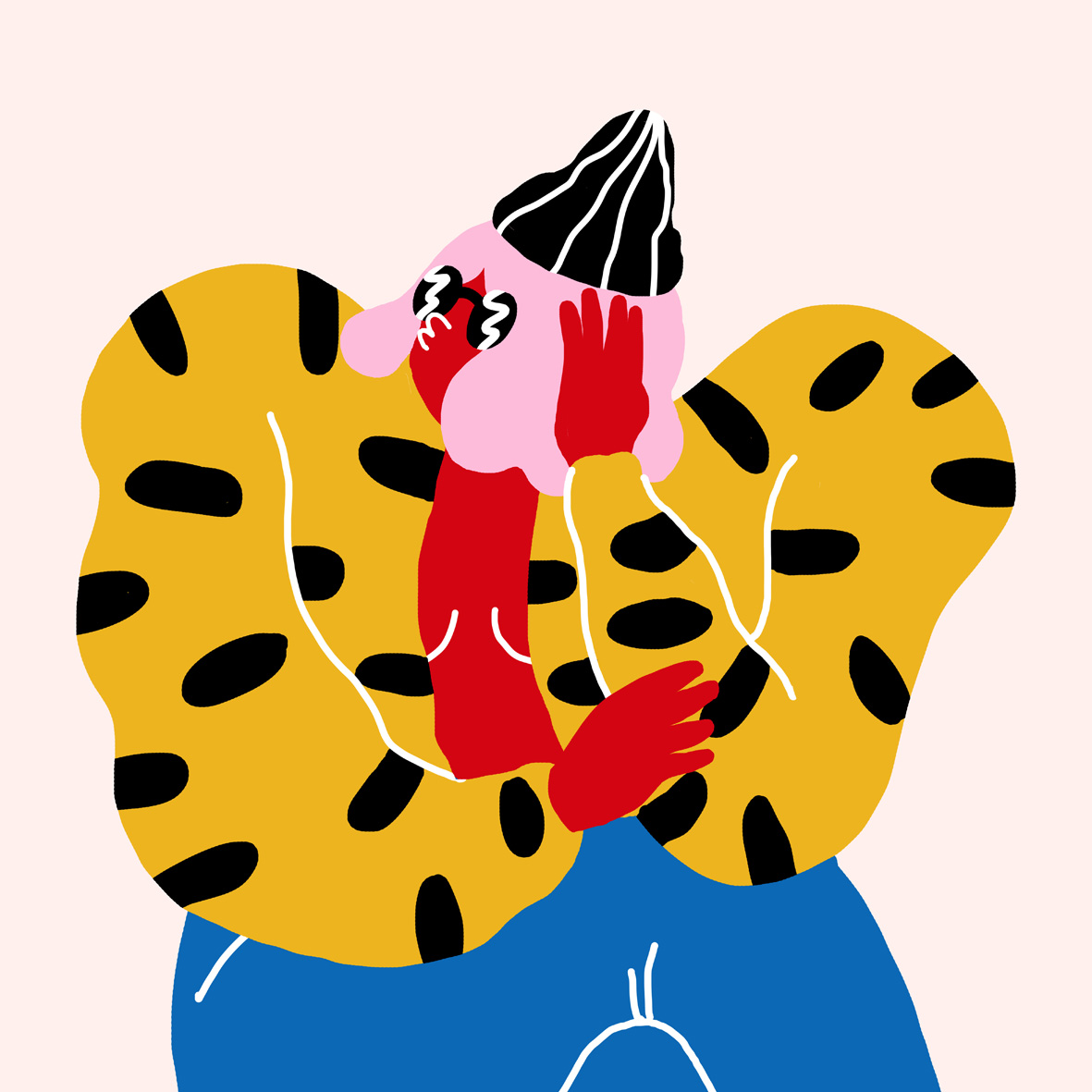 11. Now, tell us a little more about you as a person: what is your favourite food?
Vietnamese.
12. Favourite book?
Bruno Schultz "The Street of Crocodiles"
13. Favourite genre of music?
Come Friday, and I'm a big time dancer to German techno.
14. What are your hobbies?
Travelling, trying new food, adventuring in nature, dancing, cycling.
15. If you weren't an artist, what would you be?
An explorer.