Instagram: @eilidhmck
1. What's your story? Where are you from?
Hello, my name is Eilidh (pronounced ay-lee) I'm a Scottish graphic designer currently living in Carlisle, Cumbria. I've always loved to draw and recently picked up the pencil again during the lockdown and haven't looked back!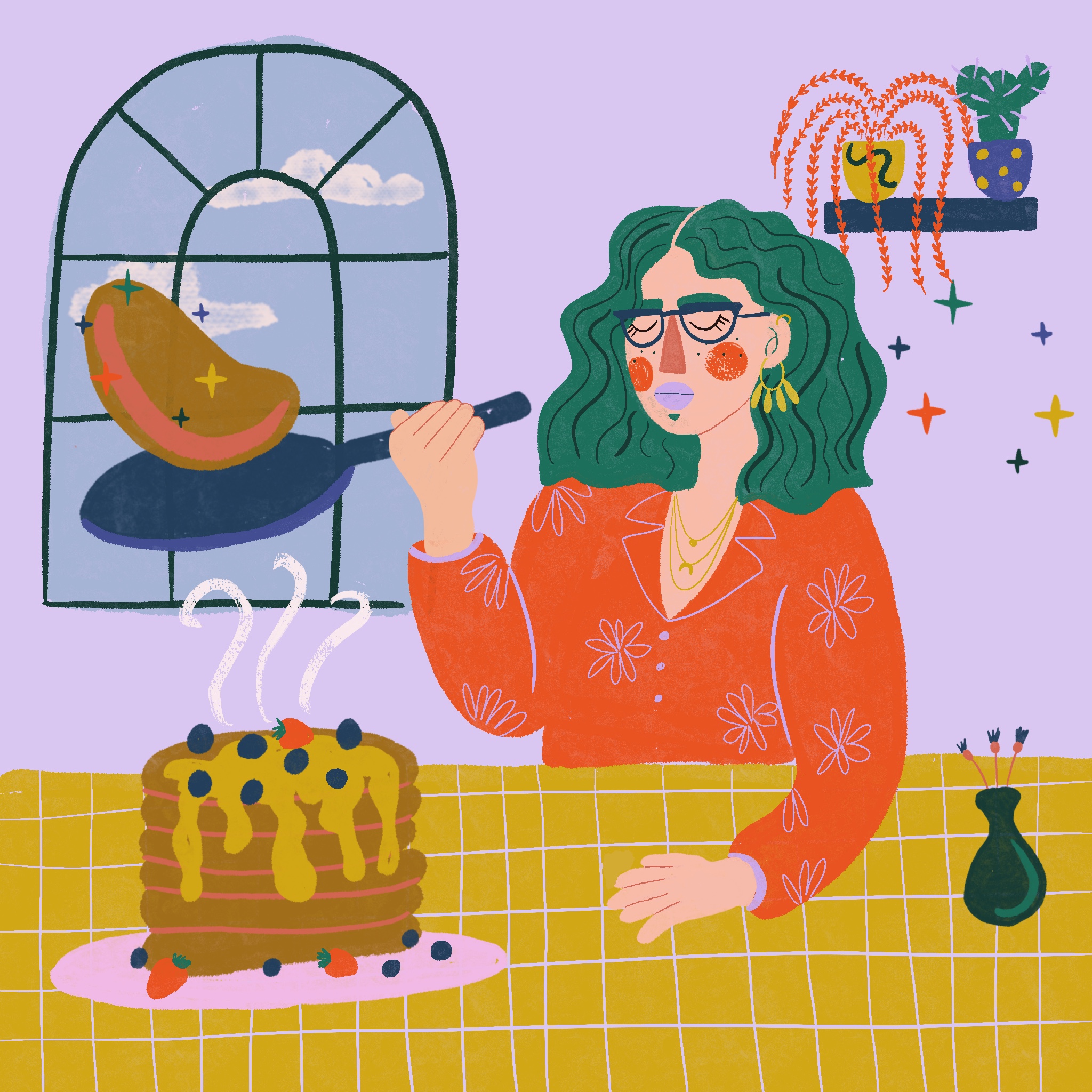 2. Tell us about your aesthetic.
I'd describe my aesthetic as colourful, happy and feminine. I love creating fantasy creatures with a modern look. I'm obsessed with Halloween and try to incorporate cute and spooky vibes into my work.
3. What is your favourite medium and why?
Coming from a design background, I love the freedom that creating digitally allows. I can change my colour palette with the click of a button and also create perfect symmetrical shapes.
4. What is your artistic process like?
It always starts with an idea of what I want to draw (at the moment I'm really into drawing mermaids) and then I loosely sketch out the composition and spend a really long time choosing the right colours. Then I'll draw it out in procreate.
5. Who and/or what inspires your work?
I love film and always get inspired by rewatching my favourite movies - Amélie, Life Aquatic, The Darjeeling Limited or Spirited Away. I love fantasy, life already has too much reality, I like to get lost in magical worlds - be it on screen or when I'm drawing. I like to create little worlds my characters can exist in.
6. What role does art play in your life? How does it change the way you view the world?
Art is probably the most consistent part of my life, it's always been my favourite subject at school and now it plays a huge role in my day job and hobbies. I think as a bit of a shy child, art was the best way for me to express myself.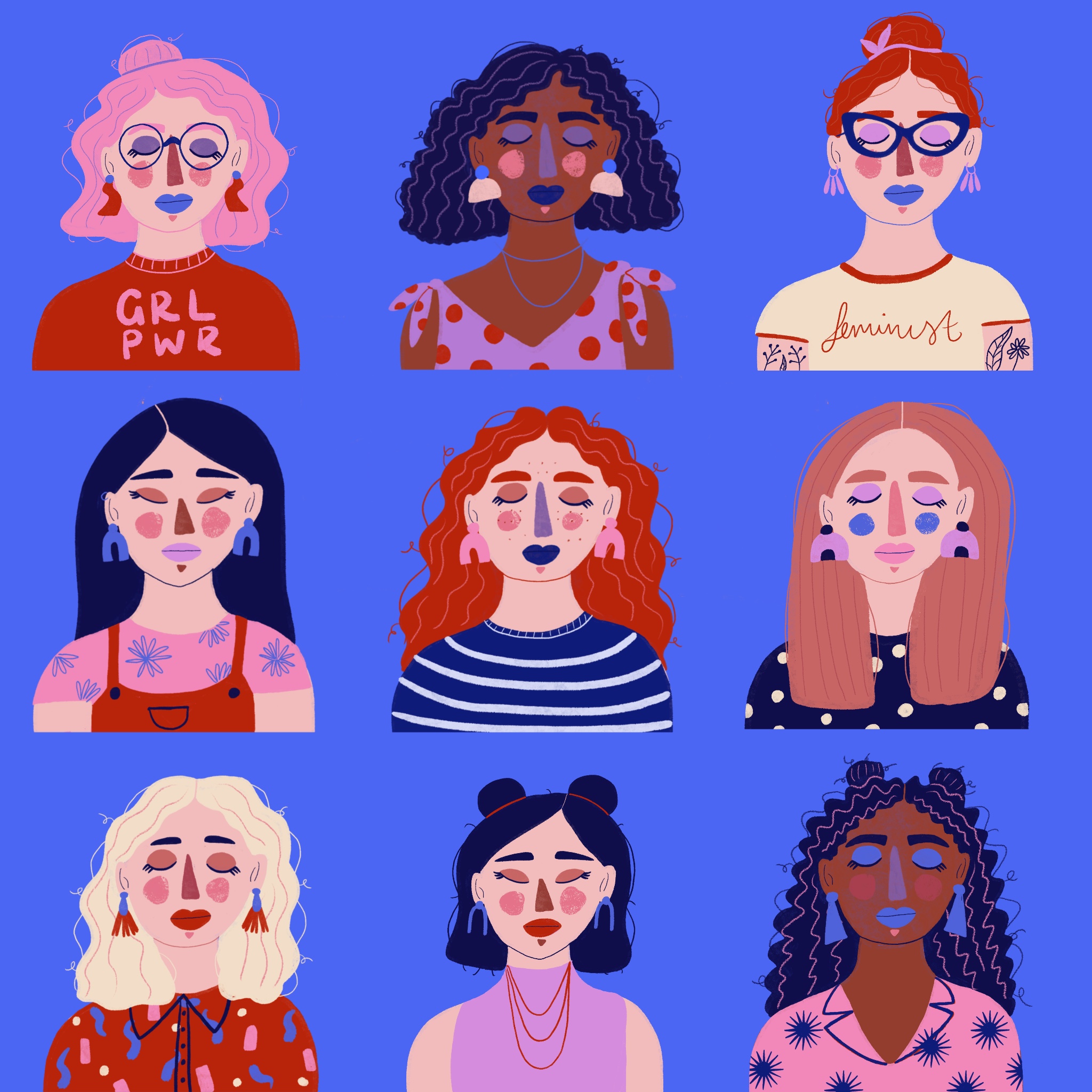 7. Where did you study?
I studied Graphic Design at college in Glasgow and then moved to Carlisle to study at the University of Cumbria, graduating in 2015.
8. Where do you see yourself in five years?
In five years time, I hope I've managed to dedicate more time to illustration and even set up my own shop selling prints and other items.
9. What about in ten?
I don't like to plan that far ahead, this past year has shown how unpredictable life can be! I hope that in 10 years time I'm still enjoying what I'm creating and having fun doing it.
10. What do you hope to achieve with your art?
I really want my art to bring a smile to someone's face and add a bit of colour to their day.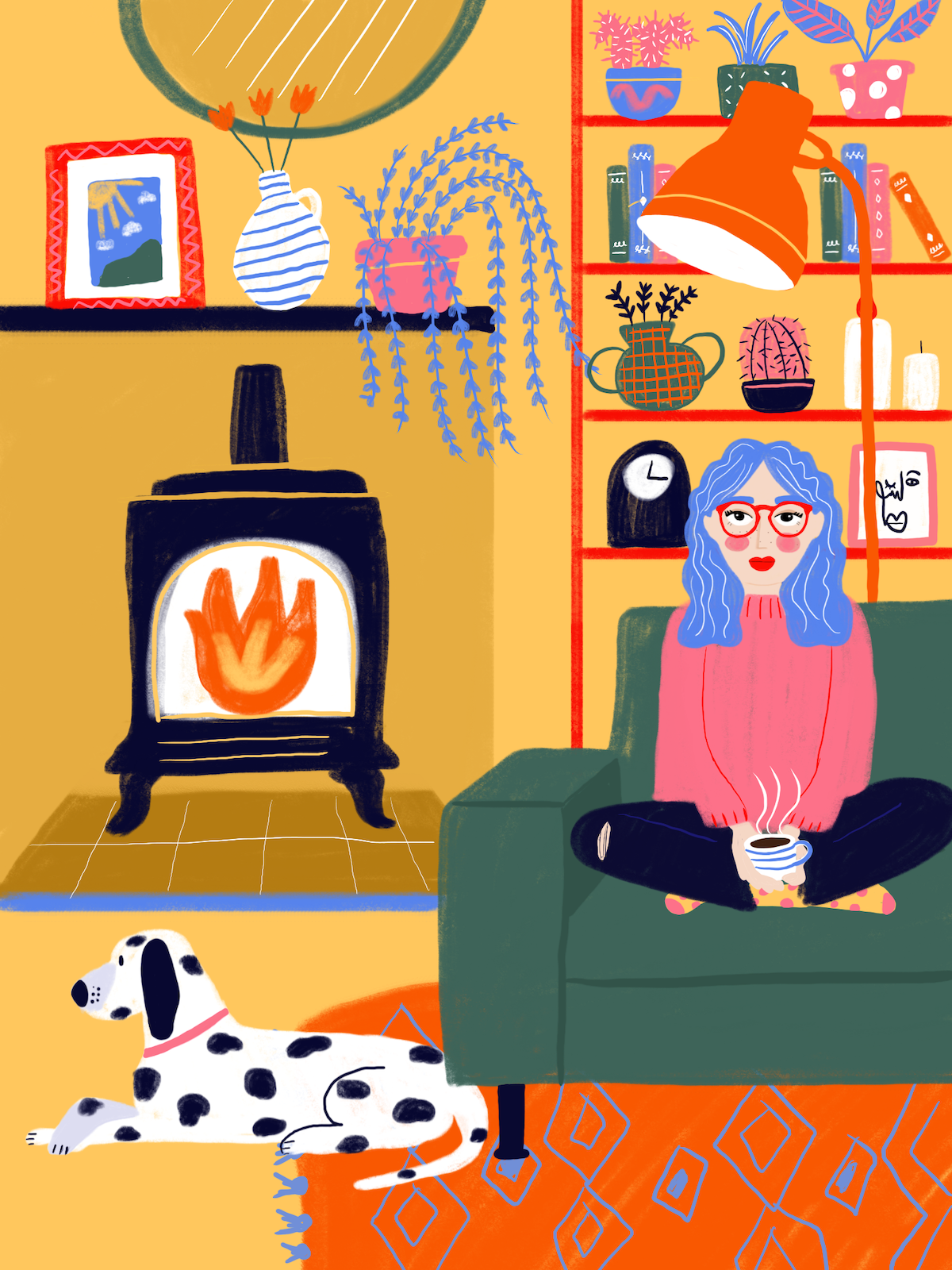 11. Now, tell us a little more about you as a person: what is your favourite food?
Why is this the hardest question!? I have a real sweet tooth, particularly for chocolate brownies.
12. Favourite book?
Despite loving fantasy genres, I'm not the biggest reader, I prefer graphic novels where I can immerse myself in the world of the characters. One of my favourites is the Snotgirl series by Bryan Lee O'Malley, illustrated by Leslie Hung.
13. Favourite genre of music?
Anything with a beachy vibe that I can put on and zone out to, whether I'm drawing, working from my desk or walking into town.
14. What are your hobbies?
Does Netflix count as a hobby? When I have spare time, I always make time to draw, I find it really helps me switch off. I also like to make my own candles!
15. If you weren't an artist, what would you be?
I've always thought being a florist looked like the most glamorous job! I'd love to be surrounded by flowers all day.