Instagram:
@eira_teufel
Twitter:
@eira_teufel
Pinterest:
@eira_teufel
Facebook:
www.facebook.com/eirateufel
1. What's your story? Where are you from?
I'm from Russia, Saint-Petersburg. I am fortunate to be an artist in this city. This is really the most artistic city in the whole country.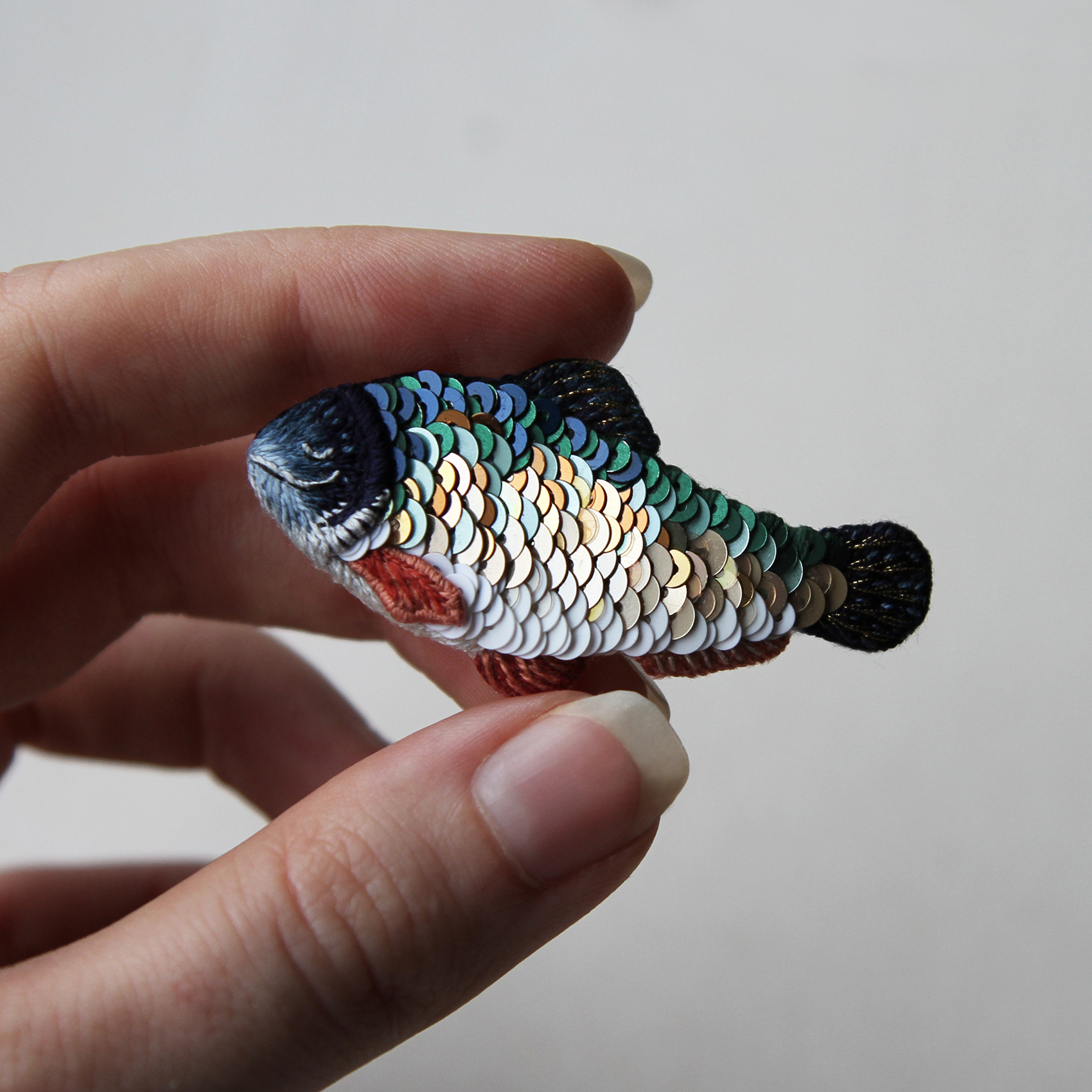 2. Tell us about your aesthetic.
That's a super difficult question for me. I really don't think about 'style' making things, I just "draw" with threads something coming from my heart without even planning the final result. I think my subscribers can say about my aesthetic more and better, than I. Just one thing is clear for me: I love symmetry, skulls and northern fishes.
3. What is your favourite medium and why?
Every classical embroidery stuff. I really love sequins, but hate their center hole :D So I'm always trying to hide them :)
4. What is your artistic process like?
Staring at materials for hours (or just for a few seconds), no sketches, then just making. Important part of the whole process is the emotional part. This is just like pendulum swing. From "Oh my God I'm a genius!" to "This is the end, everything is terrible, kill me plz". Repeat several times.
5. Who and/or what inspires your work?
1) Buying beautiful materials. Even if i'll never use it. 2) Kind words of my customers. This is really marvelous to hear from someone I made a pet portrait for something like "This is really HER!".
6. What role does art play in your life? How does it change the way you view the world?
My art is my self-expression. And, as you know, this is the highest level in the Maslow's pyramid of needs. ;)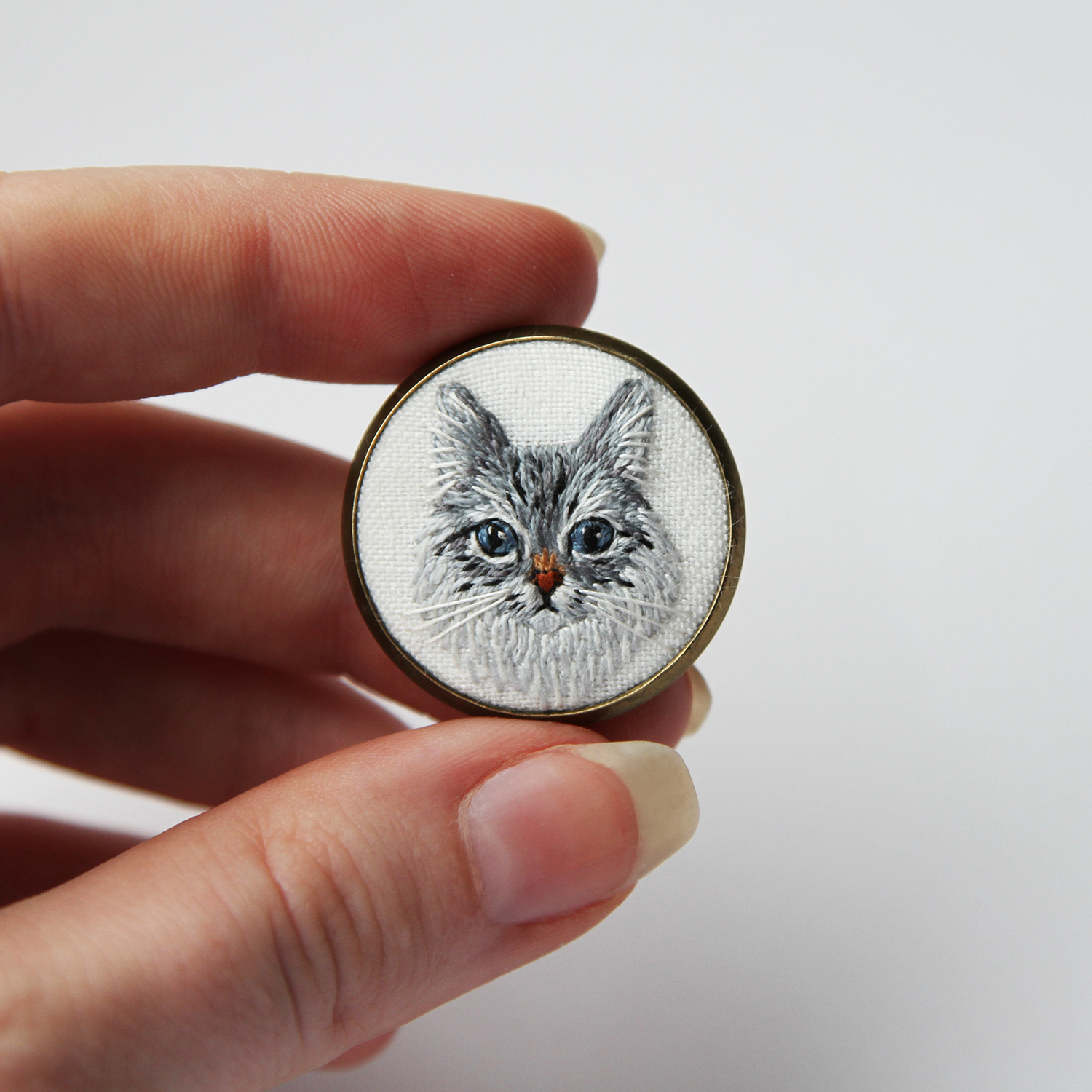 7. Where did you study?
Electrotechnical University. I'm a medical technique engineer and a programmer. :)
8. Where do you see yourself in five years?
I never had some far-reaching plans. But it would be nice to explore mars or Cat's Paw Nebula.
9. What about in ten?
Same.
10. What do you hope to achieve with your art?
I hope someday i'll create some big 3D objects, soft sculptures, hybrid sculptures (made from different materials, not only from fabric or plaster but mixed) and installations. I want to create something full of hidden meanings.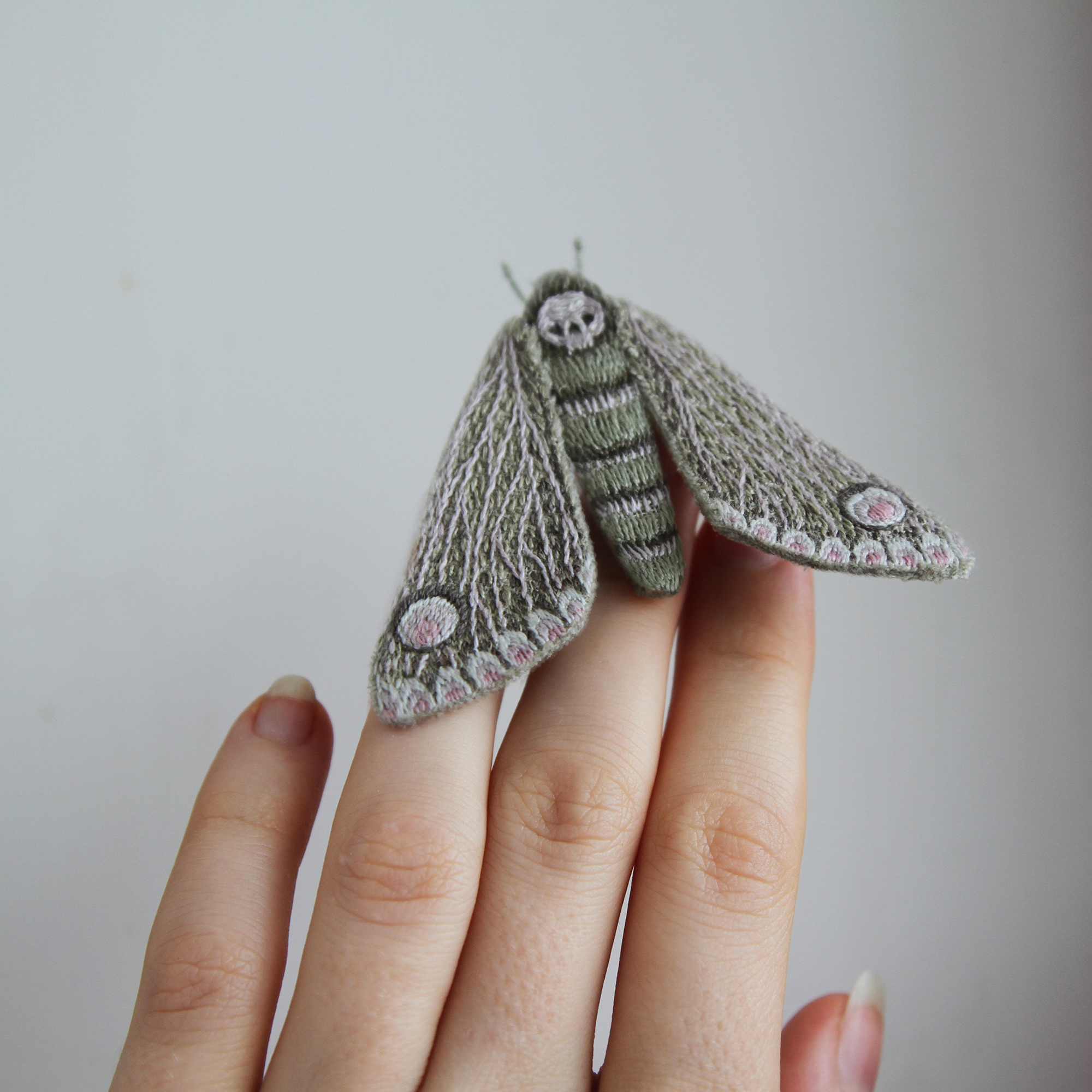 11. Now, tell us a little more about you as a person: what is your favourite food?
I'm a big fan of asian food! Spicy Tteok-bokki is probably the best dish in the world.
12. Favourite book?
"My Family and Other Animals" by Gerald Durrell, "The Master and Margarita" by Mikhail Bulgakov and "Die Dreigroschenoper" by Bertolt Brecht.
13. Favourite genre of music?
Heavy Metal, Sadcore, classical music. Sometimes electronic stuff.
14. What are your hobbies?
Plaster sculpture and taxidermy.
15. If you weren't an artist, what would you be?
I really can't imagine my life without art. But if... Maybe a pirate. Yo ho ho!