Instagram:
@ekaterinatrukhan
Website:
www.ekaterinatrukhan.com
1. What's your story? Where are you from?
I'm a freelance illustrator and children's book author from Russia.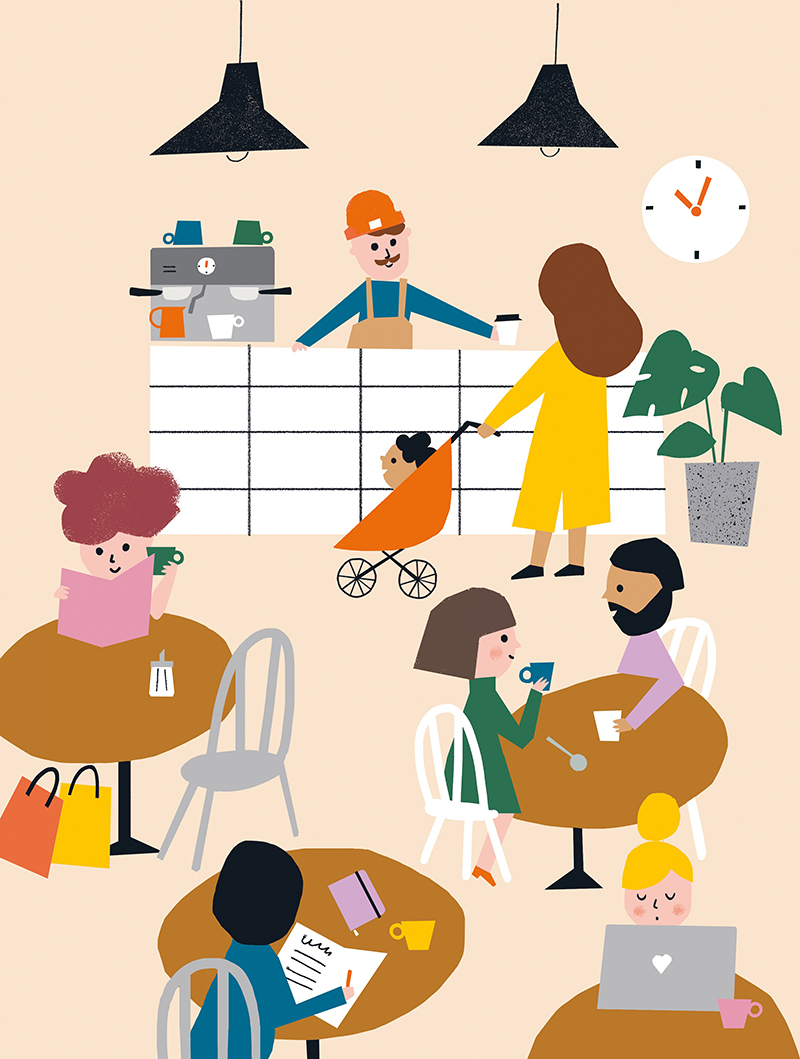 2. Tell us about your aesthetic.
I love simplicity and colour. My illustrations can be described as playful, cheery and childlike.
3. What is your favourite medium and why?
I used to work with acrylic and gouache, but now I create my artwork in Photoshop. It makes the whole process faster and gives me endless opportunities to experiment and play around with composition, colours and textures.
4. What is your artistic process like?
For commissioned work, I usually make a very rough pencil sketch first, then create a more finished version on my computer. The next stage is finding the right colour palette. I normally make several colour samples to choose from. It's the most interesting and yet the most tricky part of the process. When the final image is ready, I show it to a commissioner for approval. When I work on a self-initiated illustration, I can begin to work without a rough straight on my computer. Sometimes I have a certain idea and know what I want to achieve. But often I just experiment. I really enjoy this part of creative process, because this is when serendipitous moments happen. I like to work on personal projects in between commissions - it's a great opportunity to try something new and step outside of my comfort zone.
5. Who and/or what inspires your work?
I think everything I see can inspire me in some way, but travelling, visiting small gift shops and flea-markets give me a great boost of inspiration. I'm a big admirer of the mid-20th century design. I also love children's books illustrated by Vladimir Lebedev, Abner Graboff, Alice & Martin Provensen, Alan Gree and Paul Rand.
6. What role does art play in your life? How does it change the way you view the world?
It makes me see the world from an artistic point of view. I'm always searching for aesthetically pleasing and inspiring things. I try to keep my mind open and stay curious.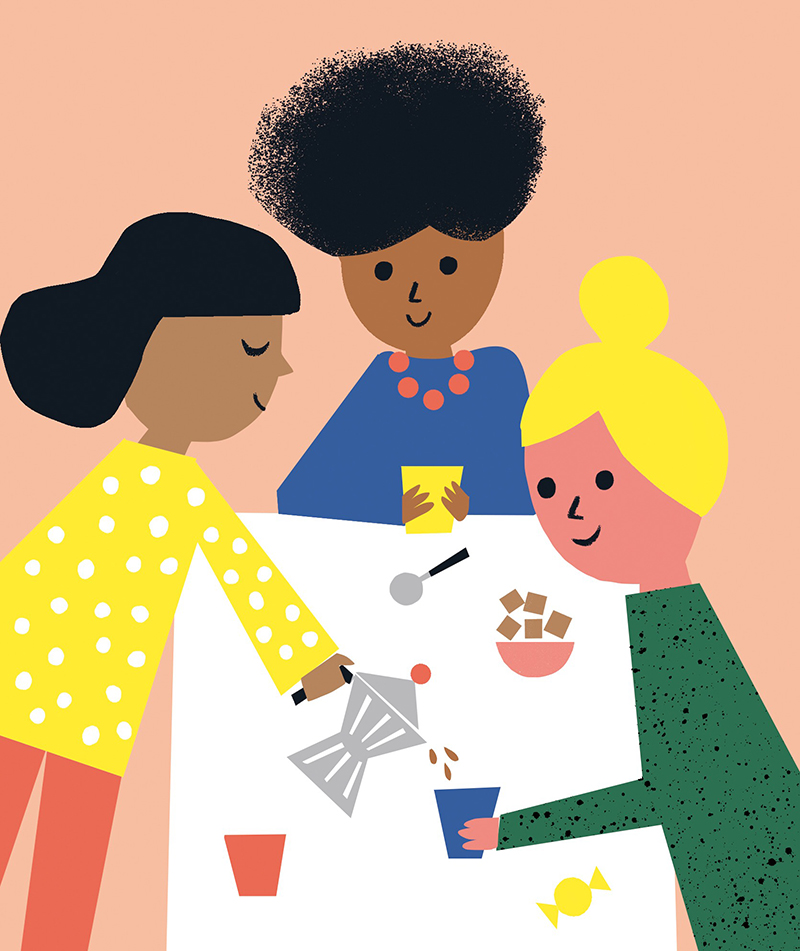 7. Where did you study?
I studied in London and graduated from Camberwell college of Arts with a degree in Illustration.
8. Where do you see yourself in five years?
I hope I would have a chance to work on some of my dream projects.
9. What about in ten?
Well, it's really hard to say. I've got many ideas for personal projects, which I just don't have time to develop. So it would be great to turn some of them into a reality.
10. What do you hope to achieve with your art?
I always try to create cheerful illustrations to make people smile and possibly happier.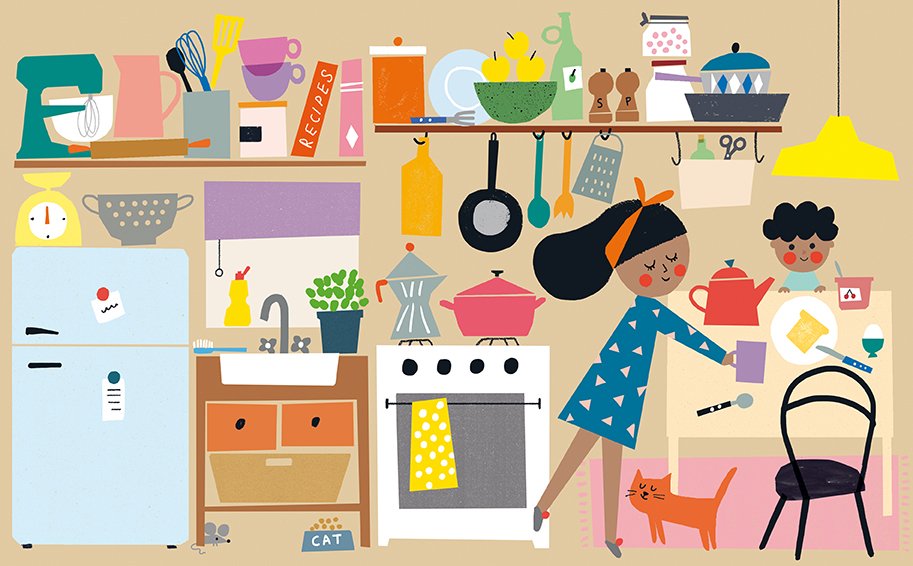 11. Now, tell us a little more about you as a person: what is your favourite food?
I'm a big fan of Italian food, but I think lasagna is on top of my list right now. I'm a coffee addict and I also like desserts that contain coffee.
12. Favourite book?
Tove Jansson's Moomin books. They were my favourite childhood books and I still love them. These stories are timeless and resonate with me for their light-hearted spirit and cosy atmosphere.
13. Favourite genre of music?
My choice of music changes during the day. In the morning I like to listen to some radio. I mostly listen to rock or indie, especially when I cook or work out. I like to listen to jazz and bossa nova while working.
14. What are your hobbies?
I like to be outside walking or cycling. I enjoy long walks with my husband and our dog. I also like baking. I find the process of mixing ingredients very relaxing and it helps me switch off from work. I'm also a keen photographer and take lots of photos when I travel.
15. If you weren't an artist, what would you be?
I don't know, but I would definitely choose a creative or crafty job, because I just can't live without making things.