Instagram:
@elaillu
Behance:
www.behance.net/Elaheh-zahedi
1. What's your story? Where are you from?
I was born and raised in the beautiful and crowded city of Iran, Tehran. I'm 23 years old, and I've been illustrating since 2012 when I realized the only thing that I could do to survive in university was drawing my thoughts and feelings at the classes!
2. Tell us about your aesthetic.
I never thought that I would tell this, but in my personal work, I get inspired a lot from my own life, my feelings, my thoughts, and my whole "private" life which makes my life not that private! I try to express my feelings by images which I think is what an illustrator does.
3. What is your favourite medium and why?
Most of my work are digital and I use photoshop and illustrator which depends on the use. I make my own brushes and textures so it seems like they've drawn and colored by hand. I started with watercolor and marker, and I love them. I'm recently using watercolor for my next exhibition.
4. What is your artistic process like?
The most important part of the process is the idea and the concept. Whenever something comes to my mind I try to draw it on paper and then try to make it better till I get my favorite result, after that, I scan the sketch and color it in photoshop which takes 6 to 9 hours.
5. Who and/or what inspires your work?
The most inspirational thing for me is love I know it sounds girly, but I haven't seen something else more powerful than that to affect my work, that's true, but for an editorial illustration or illustration for motion graphics I see other illustrators work, nature, people, street or even from the book that I'm reading at that time or the music that I'm listening to.
6. What role does art play in your life? How does it change the way you view the world?
I can say the only thing that makes me happy or lift me up when I'm down is drawing or seeing something artistic that I like. it gives me so much energy and motivation!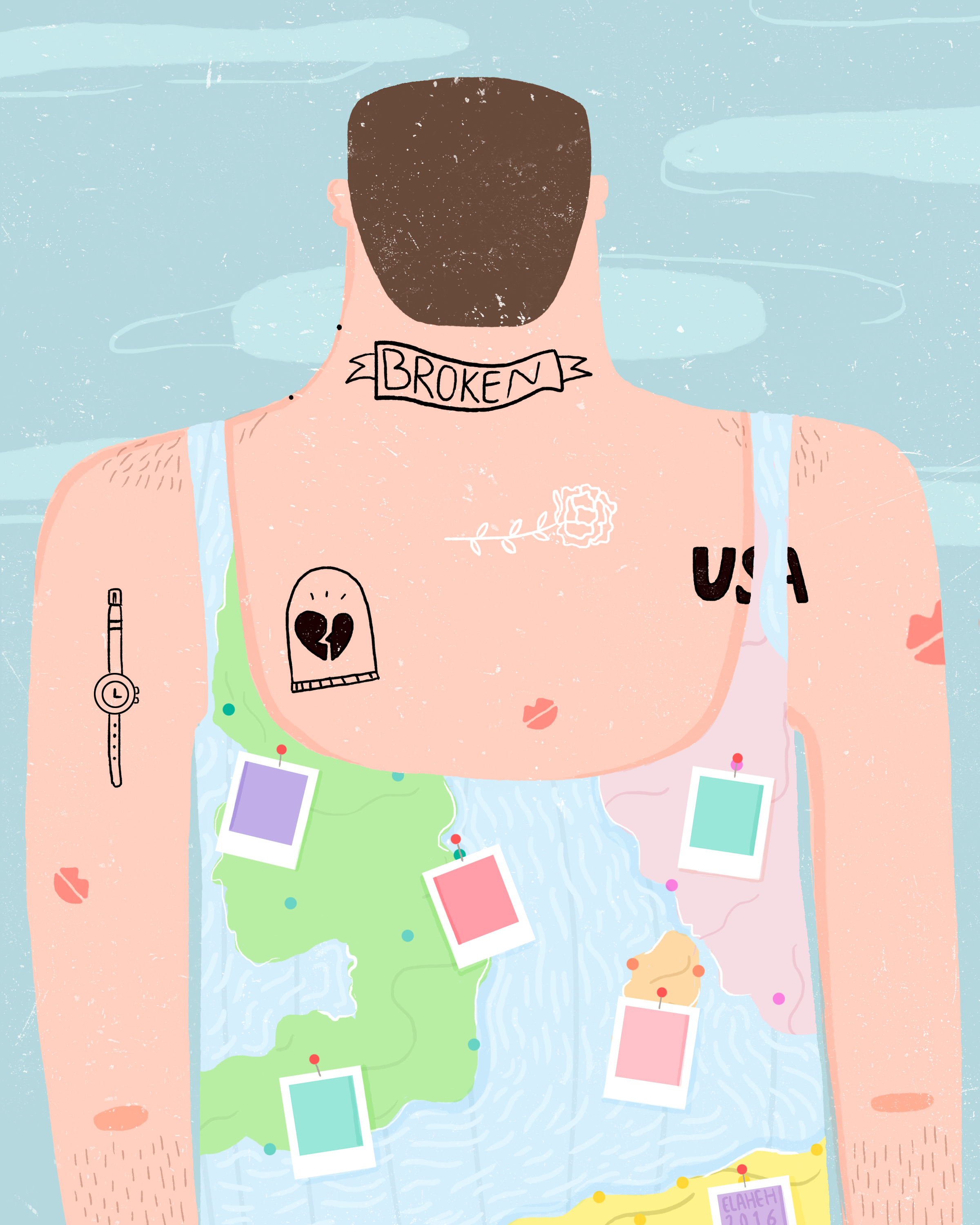 7. Where did you study?
I was studying for a bachelor textile design at a university in Tehran, but I realized it was not something that I was born to do. I dropped out of the university to go abroad for studying illustration and pursuing my education and spending more time doing what I was really good at. it was the best decision that I ever made in my life because since then I've done a lot! The plan didn't go very well tho because I'm still in Iran.
8. Where do you see yourself in five years? Working in an agency?
I was never someone to work for a company or working for someone else I'm thinking more about running my own business, and have my own employees. In 5 years I'd probably be abroad for living or studying or working.
9. What about in ten?
it's too far ahead, but I'm sure that I'll have my own gallery with a cool name and in this gallery, I'll have a lot of exhibitions which I'll curate them too! because it's been always my dream to have a gallery that shows illustrators' artwork from all around the world, and it's just for illustration and it has even branches in SF, London, Lisbon, and Paris.
10. What do you hope to achieve with your art?
I always wanted to share my feelings and my ideas with people, I believe that by images and art you can teach, say, share a lot of things with people.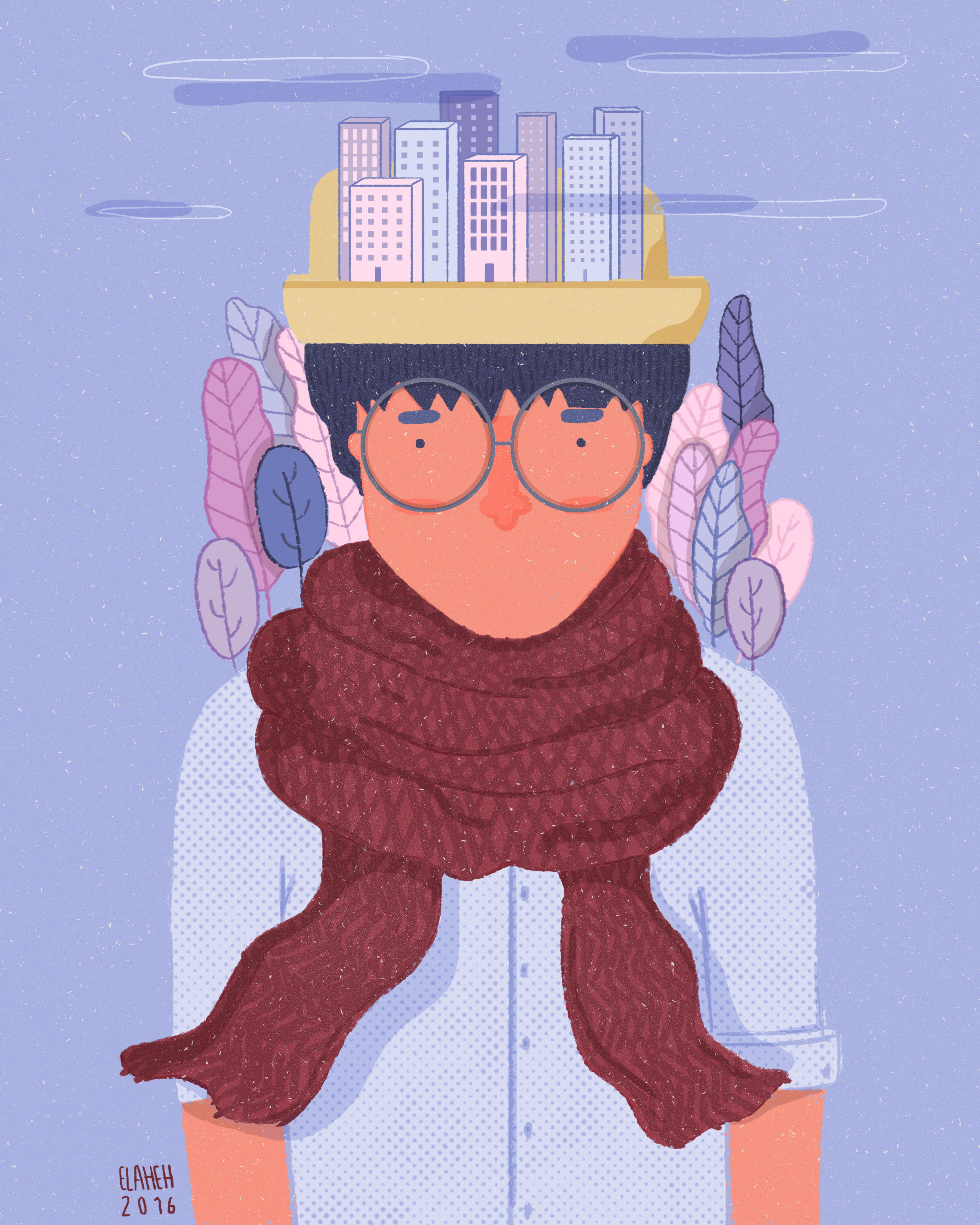 11. Now, tell us a little more about you as a person: what is your favourite food?
I love Italian food! I can eat pasta, spaghetti, pizza all week and enjoy it! I love to taste new and fresh food.
12. Favourite book?
I have a book that I really love and it's my favorite gift of all time, it named The Art Of Tim Burton. there are some other books that I enjoyed reading them it's hard to name just one so I can say, my favorite writers. Paulo Coelho, J.D.Salinger, Goerge R.R.Martin, Anna Gavalda.
13. Favourite genre of music?
I listen to good music no matter what genre it has. I mostly listen to soundtracks while I'm working to focus more on my work.
14. What are your hobbies?
I read books, hang out with my friends, watch movies and series, and I'm going to start playing ukulele soon which I'm so excited about that.
15. If you weren't an artist, what would you be?
I think I would be a businesswoman, a manager, a tour leader or I'd study a major like performance art.