Instagram:
@eleanorsvisions
Twitter:
@ellevision
Website:
www.eleanortaylor.co.uk
Etsy:
www.etsy.com/uk/shop/EleanorTaylorDraws
1. What's your story? Where are you from?
I come from a small town in Hampshire. I was homeschooled from the age of seven and brought up in a very religious household with four brothers. At times it was perhaps a little lonely and I lived a lot inside my head. I think this is perhaps where my love of stories and reading stemmed from. There was no television and creativity was really encouraged - I would sit for hours in the garden shed drawing. I was very focused and took the minimum four GCSE's at the age of sixteen so I could go and study art at my local college.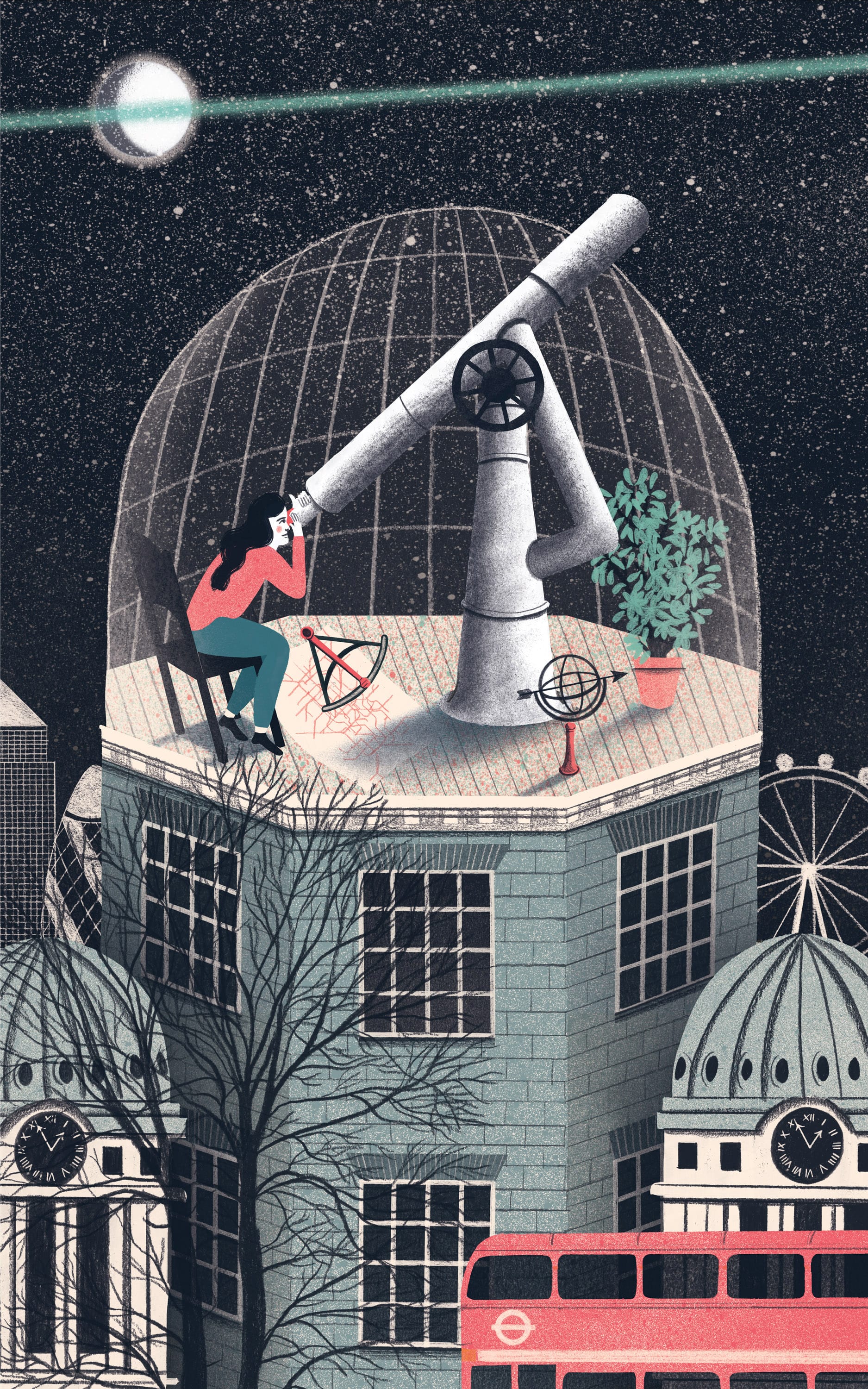 2. Tell us about your aesthetic.
My work centres around drawing. There is a strong emphasis on mark making, texture and pattern. Up until around four years ago I worked exclusively in monotone black and white but colour is now incredibly important in my work.
3. What is your favourite medium and why?
Watercolour. It's such a hard medium to grapple with but I am bloody minded and I enjoy the battle. Watercolour can bring about amazing dark, pooling, layered atmospheres that just don't happen digitally.
4. What is your artistic process like?
My processes for personal and commissioned work are different. For commissioned work once I've read the brief I'll start with thumbnails. There is usually a short deadline so I work quickly. This pressure can at times be quite good - I have thought quickly and imaginatively and be a ruthless editor. I progress onto larger, more detailed roughs from the thumbnails - I usually work on a few ideas for the client. Once sent off and approved I can then start on the final. As the time is so pressured I usually have a process figured out beforehand - this usually consists of blocking in shapes and graphic elements and then putting texture mark making and colour over the top - a mixture of digital and handmade techniques. I am always questioning and try to experiment and improve upon my technique as I hate the idea of having a formula to make work. For personal work reflection is really important and it can be hard to switch over to a different mindset after the rushed, fast-paced commission. For my personal work I am more instinctive and go with my gut feeling. I read, watch films, observe and keep a sketchbook where I try out ideas. I sometimes set small projects for the day or week. I'll draw from film or go out and make observational sketches. Sometimes a photograph or piece of writing will speak to me and I'll want to make something. I often repeat an image again and again, changing colours, size, atmosphere. At the moment I like to work in series and quite small. This means I don't spend too long on one piece keeping my ideas moving forward.
5. Who and/or what inspires your work?
I am really excited by landscapes and places that have huge contrasts where 'beautiful' and 'ugly' sit side by side. At the moment these films - Repulsion, Suspiria, Picnic at Hanging Rock. These writers: Daphne Du Maurier, Ballard, Han Kang. Artists: Gaughain, Paula Rego, Hockney, Moebius
6. What role does art play in your life? How does it change the way you view the world?
I suppose art and making work is a kind of religion. Most of the time I have faith in it. I don't quite understand everything about it but I will always strive to make work - I guess a bit like enlightenment - it will never be reached but that's not the point - it's the addictive longing, the journey, the steps forward. It enriches life. That sounds so cheesy but really I don't know how else to say it.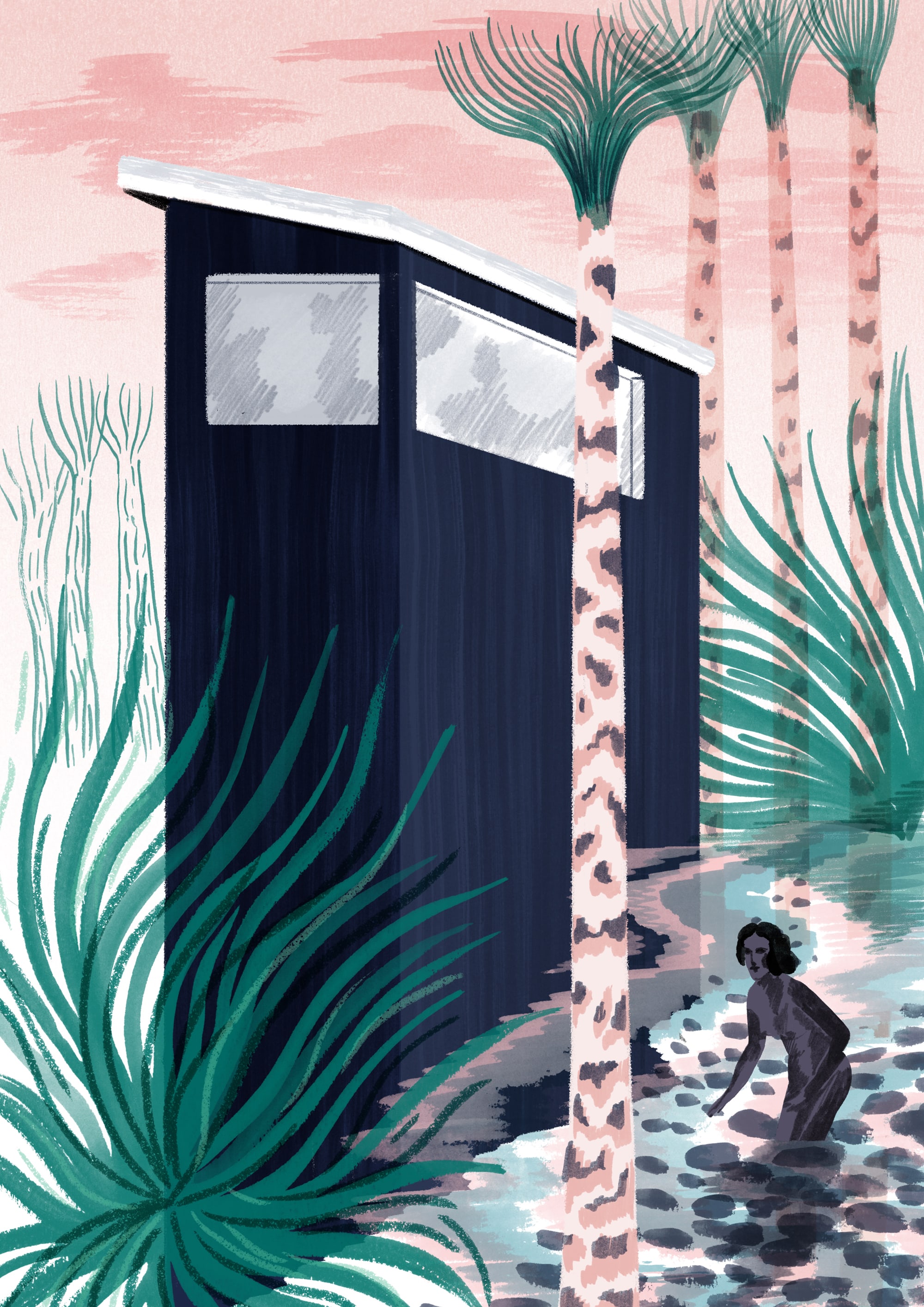 7. Where did you study?
I studied for a BA in illustration at Norwich School of Art. After graduating I moved home for a year where I worked in a supermarket and built up portfolio. I then went on to complete an MA in Communication Art and Design at the Royal College of Art in London. I graduated five years ago.
8. Where do you see yourself in five years? Working in an agency?
I hope to carry on working as a freelance illustrator making books and working with exciting clients. But I also hope to branch out into more painting and personal work and would like to craft a completely different skill. It would be great to take part in more shows and complete some residencies
9. What about in ten?
I will still be making work. It would be exciting to have lived and worked in another country.
10. What do you hope to achieve with your art?
If my work can plant a seed of emotion or inspiration in my audience then that would be great. When I receive an email from someone who has been touched by my work it really reaffirms what I do.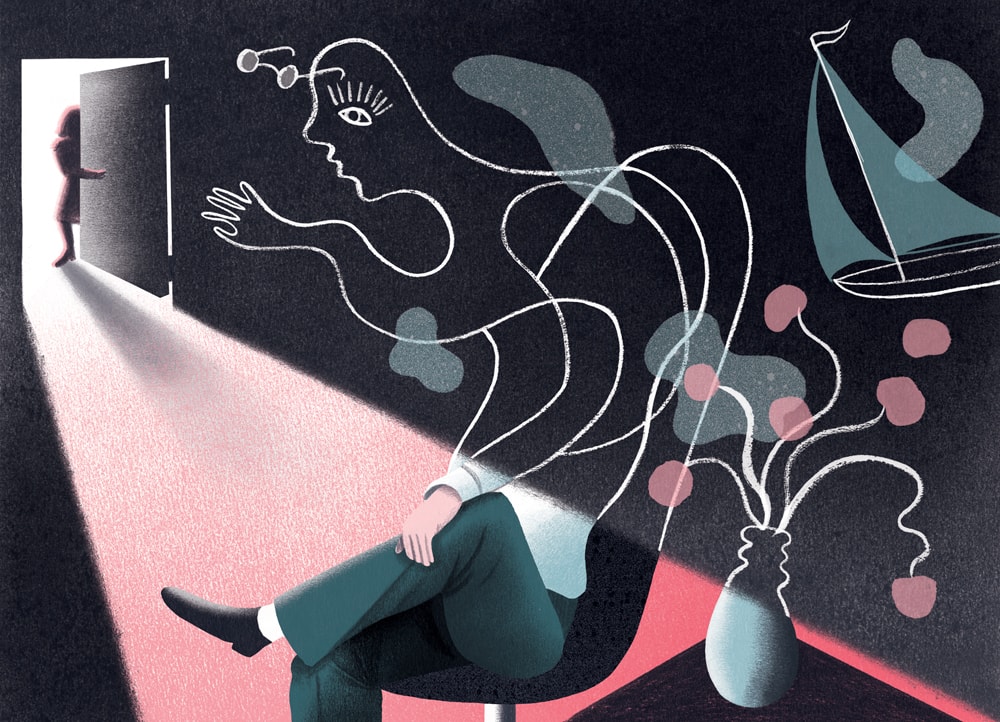 11. Now, tell us a little more about you as a person: what is your favourite food?
On a cold winters day: My homemade curry with all the works - chapatis, saag a loo, extra hot chana masala.. On warm days: Sushi.
12. Favourite book?
Rebecca by Daphne Du Maurier is one of many.
13. Favourite genre of music?
My tastes are so varied and opposing that I cannot pinpoint one type of music. I really enjoy working to film soundtracks. I feel they contain a narrative and that I am being taken on a journey.
14. What are your hobbies?
Reading, watching films, gardening.
15. If you weren't an artist, what would you be?
Up until around the age of ten I used to want to be a writer. But there is nothing else I would rather do than make my own work.