Instagram:
@elenaboils
Twitter:
@elenaBoils
Website:
www.elenaboils.com
1. What's your story? Where are you from?
I'm an illustrator who was born in Mexico. But I have been based in the UK for the last eight years. Currently I am dividing my time between them, trying to avoid the English winter.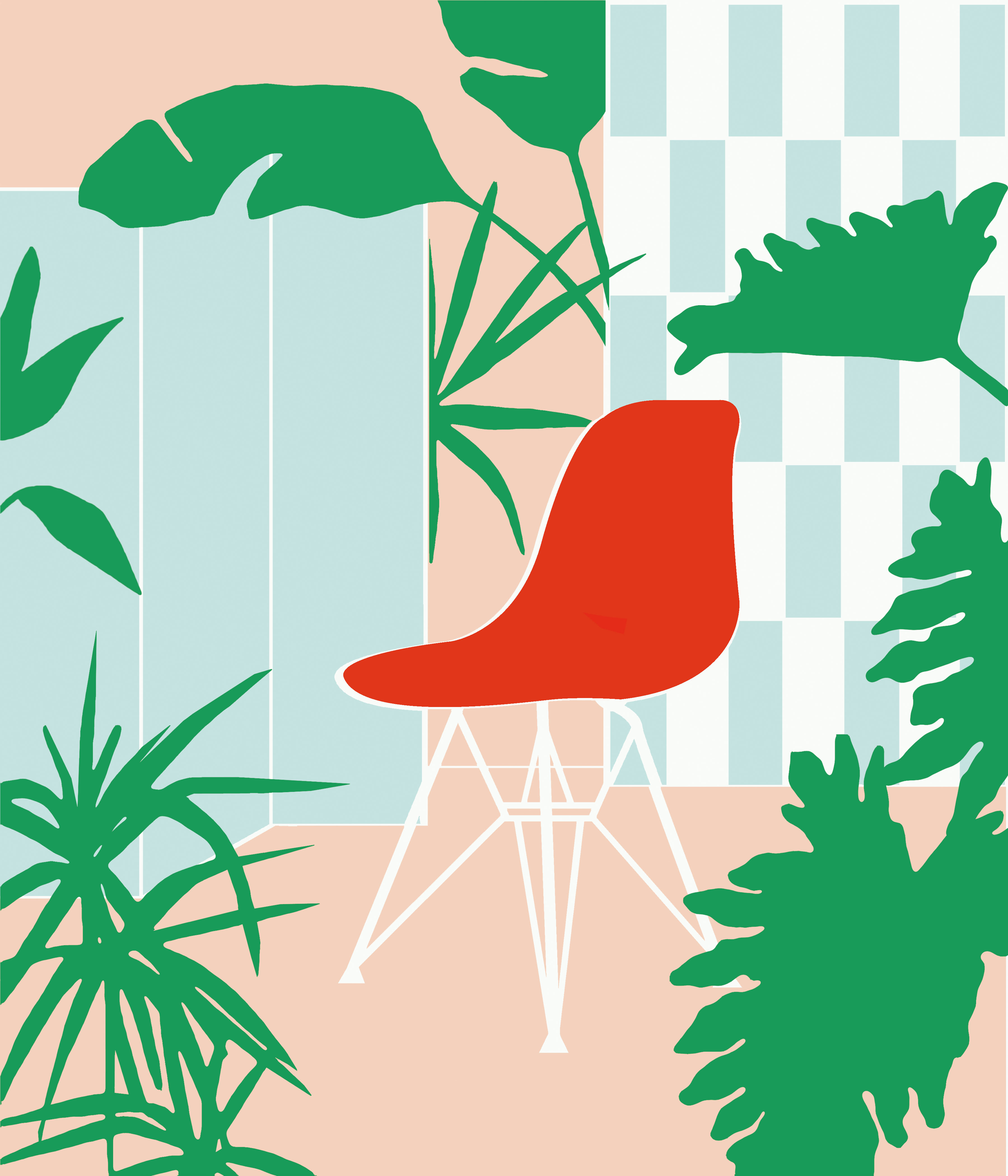 2. Tell us about your aesthetic.
I think I would describe my work as colourful, I think that is a main driving force by which I make images.
3. What is your favourite medium and why?
Well I wouldn't say I have a favourite but currently I've been playing with felt tip colour pens and really enjoying it. Though my work is mostly digital I love the process of working with pen and paper, especially as an exploration into making an image
4. What is your artistic process like?
I like to combine traditional mediums such as fine-liner pens and brush pens with digital tools, such as photoshop or illustrator. I don't have a preference on wether things are made physically or digital I like to use both processes and then combine them.
5. Who and/or what inspires your work?
I'm really inspired by places, especially the details, little moments in a building or a room that look as if they could be staged. In terms of other artists, there are so many to name but a few key artists include; Hockney, Morandi, Erich Heckel, Giorgio de Chirico, Elsworth Kelly and so many more.
6. What role does art play in your life? How does it change the way you view the world?
I think there is an aesthetic sense in which art gives us pleasure without really knowing why. But then there is also a sense that it allows us to look at things differently out of the context of everyday light. I think for me it is a mixture of these two things.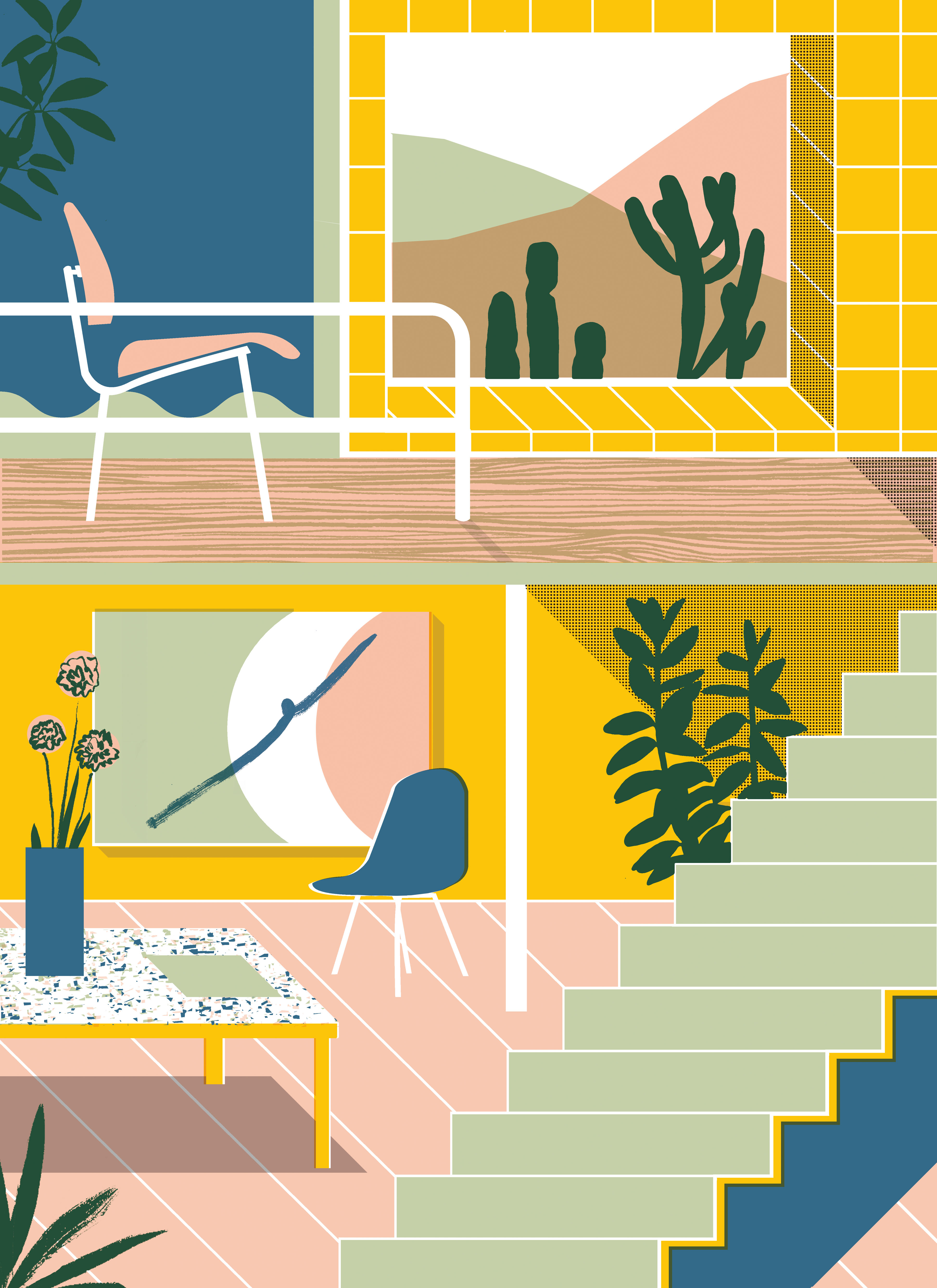 7. Where did you study?
Falmouth University/ Central Saint Martins
8. Where do you see yourself in five years? Working in an agency?
Probably still doing illustration, maybe expanding and experimenting with other areas. I also want to do a PHD, eventually.
9. What about in ten?
Hopefully having done a PHD, but still making images (ideally in a super cool treehouse studio).
10. What do you hope to achieve with your art?
I hope to make an image that is both pleasing to look at and interesting in content. I think the purpose changes between work that is commissioned, where the goal is to solve a problem by creating an image to communicate an idea and more personal work born from a need to express ideas.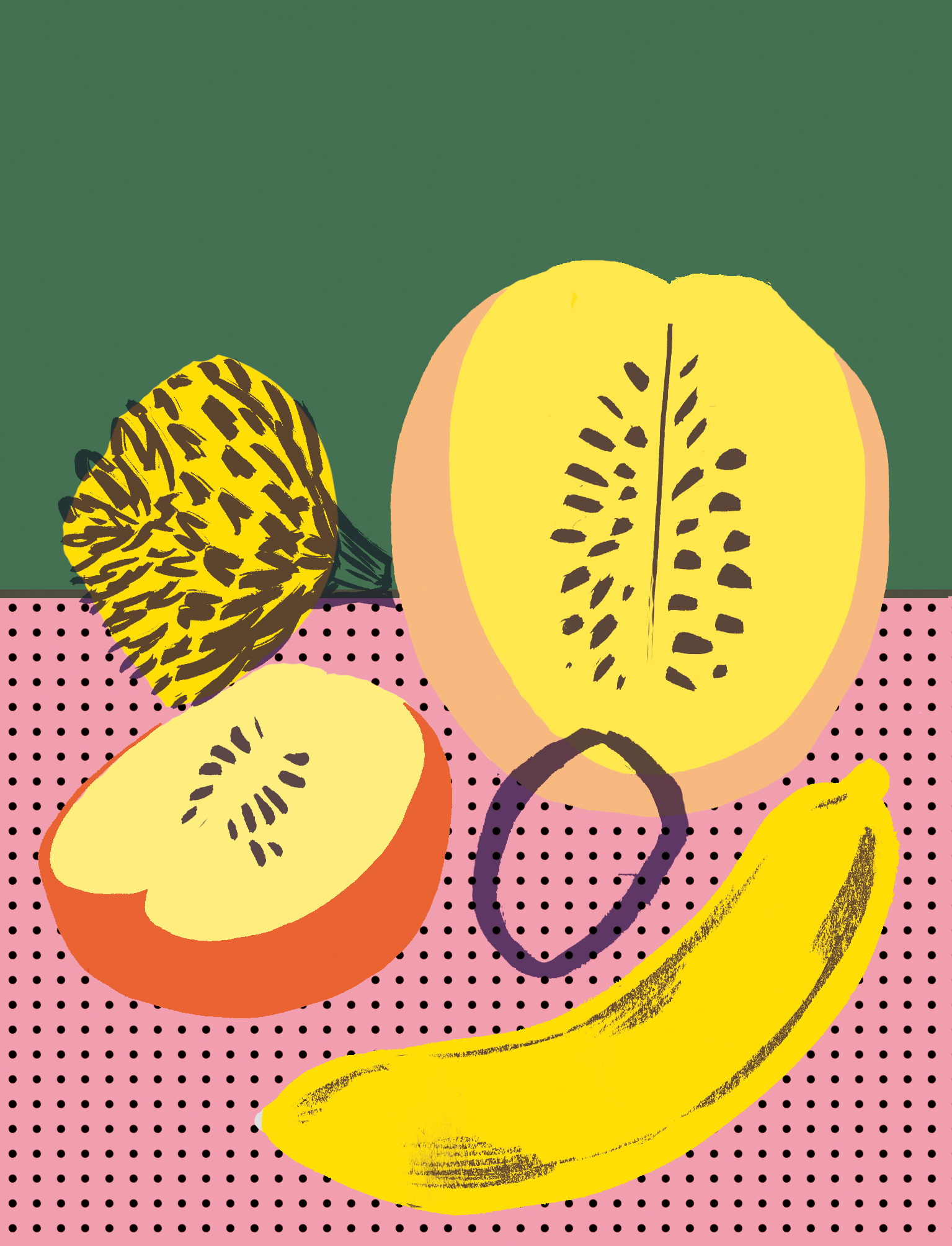 11. Now, tell us a little more about you as a person: what is your favourite food?
I will never say no to pasta.
12. Favourite book?
There is no way I can answer that, I think there are so many. Some recent good ones I've read and recommend would be; Travels with Charley (Steinbeck), The War at the End of the World (Mario Vargas LLosa), Henry and June (Anais Nin) & The Moon and Sixpence (S. Maugham)
13. Favourite genre of music?
Well I'm not one of those people who is really into their genre of music I think I like a bit of everything.
14. What are your hobbies?
I've just started doing yoga, which I guess is a hobby since I'm not very good at it. I also love reading and walking around with nowhere to go.
15. If you weren't an artist, what would you be?
A writer I would love to write novels.