Instagram:
@elenagno
1. What's your story? Where are you from?
Ciao! I'm Elena, I'm definitely Italian born in a small town in Tuscany. I specialized in Art Direction master's degree at the Elisava School in Barcelona directly after studied in Italy fine arts. Both were great schools where I met a lot of awesome people that definitely shaped me both on the personal and working area. I love travelling! During these years I have been travelling quite a lot having the opportunity to live in different and amazing cities that helps me to know my self better than ever, found out wondrous cultures, sharing things and knowing lovely people. I have been living in Barcelona (where now I come back) canary island, Bristol and Stockholm. I'd like to live in other cities so my list won't finish here :).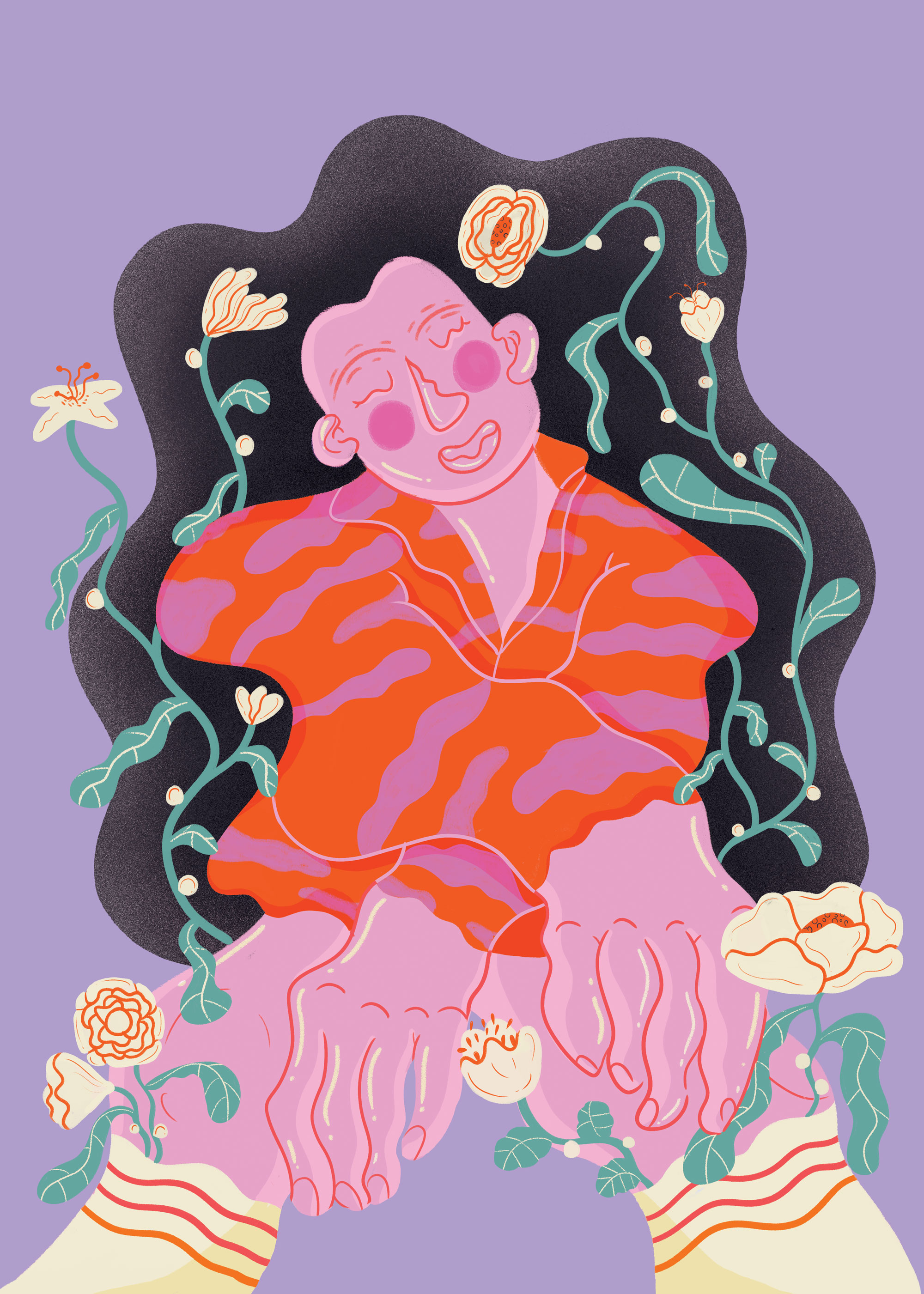 2. Tell us about your aesthetic.
I love to play with colours. Colours are absolutely my life, one of the most important things in my illustrations. They must be Bright and eye-catching. I also like to play with the shape of the object with a continuous experimental approach. My work is mainly focused on the human figure, creating an informal and alternative representation of reality. The figures seem to move due to the undulating effect created by the spontaneity of the stroke. The characters represented are not perceived as a static mass but as a group of constantly moving cells through a surrealist gravity.
3. What is your favourite medium and why?
Despite not losing the freehand drawing, especially in the sketch part, my technique is mainly digital, I usually create my illustrations with photoshop, but I'd like to update soon with more current devices, such as the iPad. I always think that Photoshop is a great medium for me because it allows me to draw with special freedom.
4. What is your artistic process like?
Well, maybe it could sound crazy but colours inspire me so much. My creative process always starts with choosing the colour palette. When I got it, I usually start to draw some quick drawing by hand on my sketch-book. I recently realized that I don't have drawing actually finished by hand I have only rough sketch because I always end up digitally. Sometimes I got the idea alone or simply talking with someone or if not I usually lookup for references such as painting or graphic images of old and current artists and photographer.
5. Who and/or what inspires your work?
As I said before colours inspire me a lot. I could say that my eyes are always "starving" to see something good. I love the Futurist movement and its Italian influential as Umberto Boccioni. Matisse, Brancusi with the amazing sculptures he has been created and the crazy paintings of Magritte. I'm also get inspired by my fellow illustrators, who I follow on Instagram, Pinterest, Behance and other social media I use.
6. What role does art play in your life? How does it change the way you view the world?
Art is my life always played an important role. I use it to express my self, my thoughts, my emotions and I like to see how people reflect his/her-self in my art. I always get people free to interpret as they want.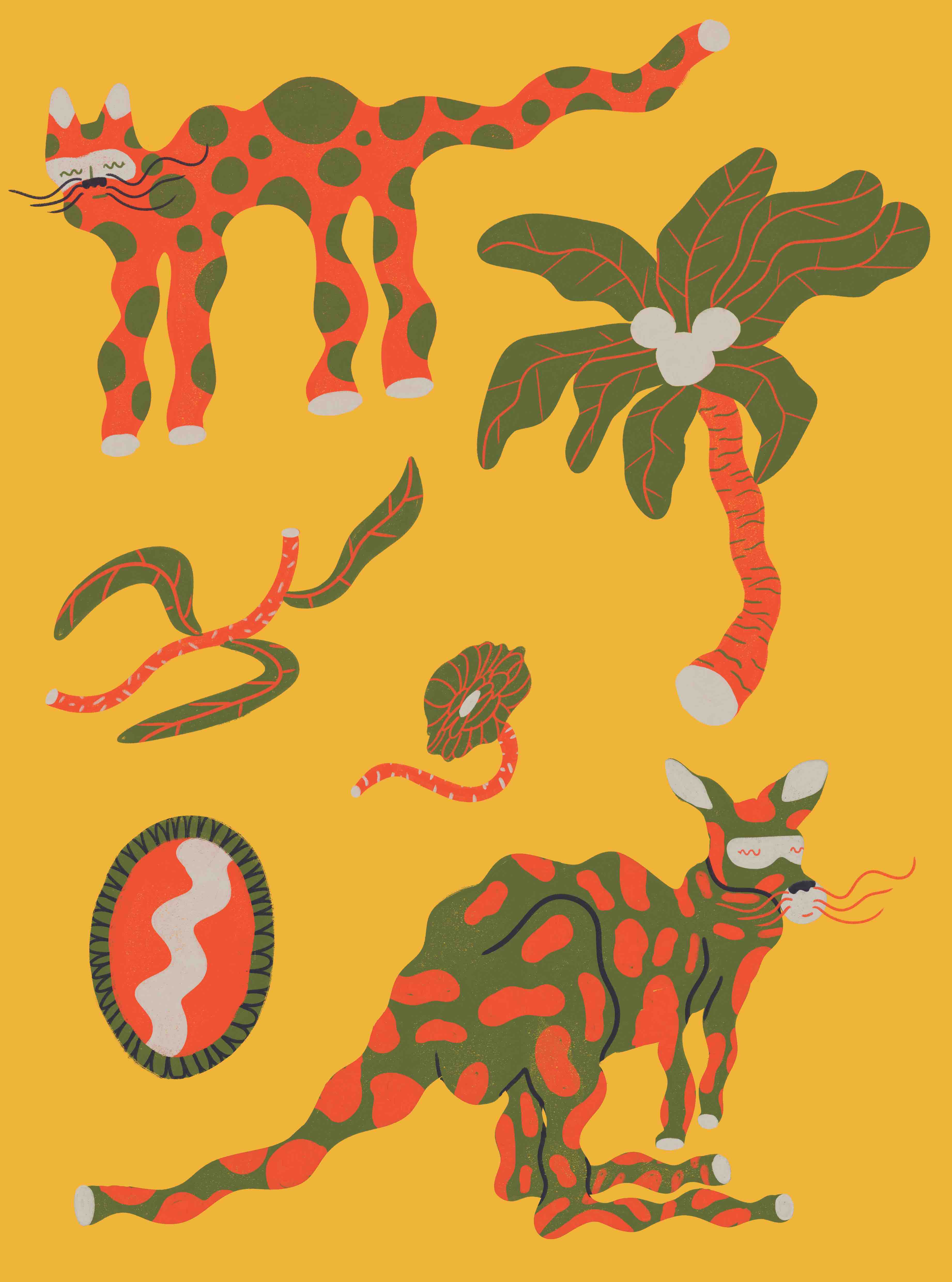 7. Where did you study?
I have studied fine art in Italy then I decided to move away and I studied the art direction master in Elisava school in Barcelona. Now I'm keen on to study animation soon.
8. Where do you see yourself in five years?
Well, maybe I see myself in another city working with a stimulating team as a graphic designer and illustrator in a design studio as a day job and I continue to work freelance after hours. Doing what I like best is the most important thing for me, extraordinary projects and of course sharing and enjoying life with people with gorgeous vibes.
9. What about in ten?
I hope I'm healthy at least. I really don't know right now, I live my life day by day and try to live the present more than ever. Trying to take advantage of all the things and people surrounding me. Surely I see myself as a strong woman, ready for every challenge that life puts in front of me.
10. What do you hope to achieve with your art?
I aim to get people. Art without people seeing it is useless. I'd like to be more present and known. That's why I try to keep making art. The competition is very tough, so I just keep working to challenge myself and improve as best I can.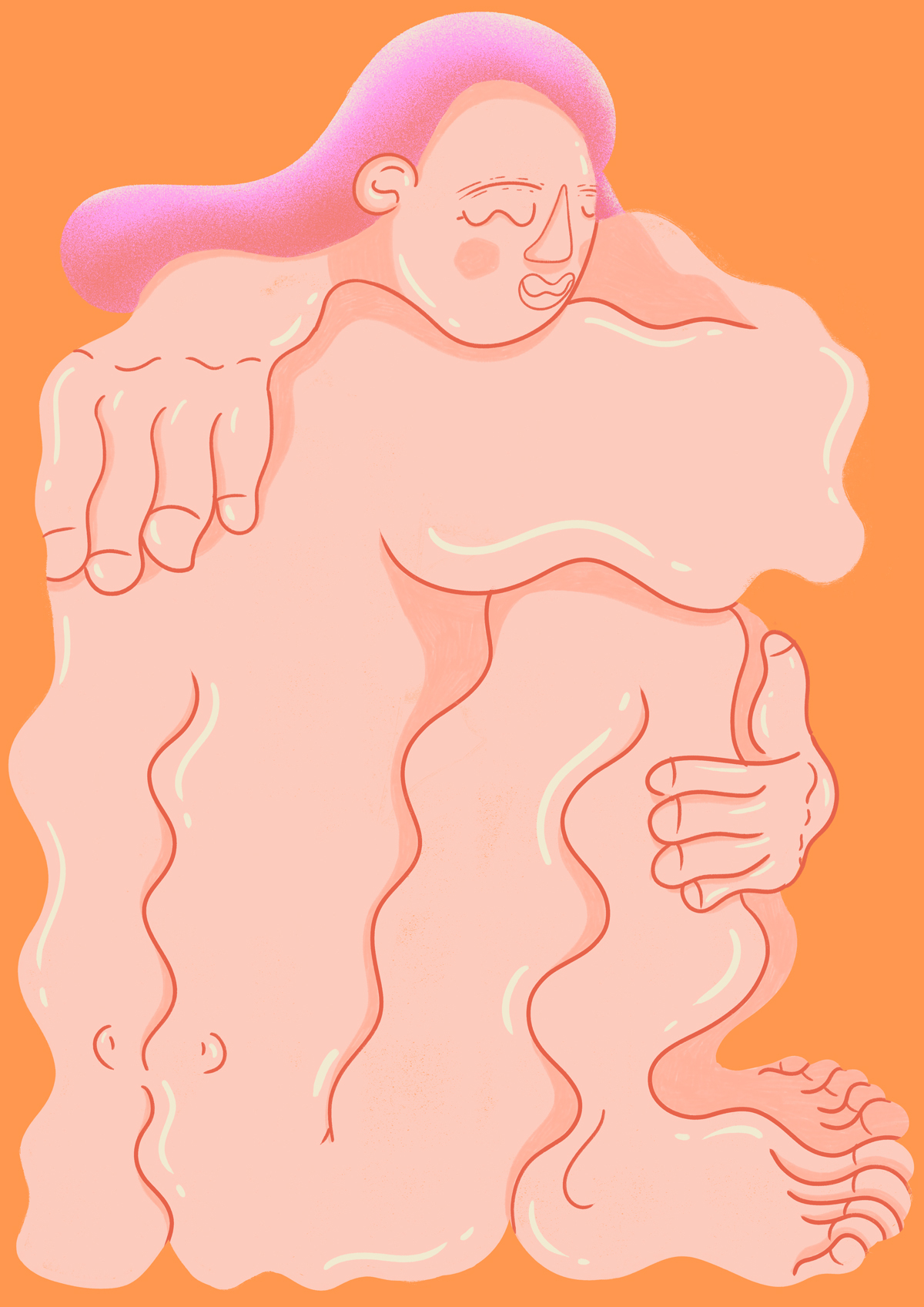 11. Now, tell us a little more about you as a person: what is your favourite food?
I don't have a favourite dish or food. I love Italian food, of course, but that's because where I come from. Travelling and meeting people I have tasted very different and incredibly delicious food around the world. Of course, I love home-cooked food. The main ingredient is the love while you make it.
12. Favourite book?
I don't really usually read real books. Unless I' m a super fan. I usually read comic books or graphic novels. Some of the ones I've been reading and loved were Simon Hanselmann.
13. Favourite genre of music?
I like soul, rap, funky and trap music.
14. What are your hobbies?
I love singing, dancing hip hop. I love practice artistic gym, yoga, be flexible and feel good with my body. I also love to make cakes and share them.
15. If you weren't an artist, what would you be?
Totally I'd be a something relates to sport, dancer or owner of a little artistic cafe with delicious cakes made by me.