Instagram:
@elenwinata
Website:
www.elenwinata.com
1. What's your story? Where are you from?
My name is Elen and I am an Indonesian illustrator based in Singapore. After graduating with a degree in Graphic Design, I started working at a local design studio called Kinetic; and afterwards, an advertising agency called DDB. My experience working at both companies exposed me to the illustration field and got me passionate about it. About four years ago, I took the plunge to go freelance to focus on doing illustration - and here I am!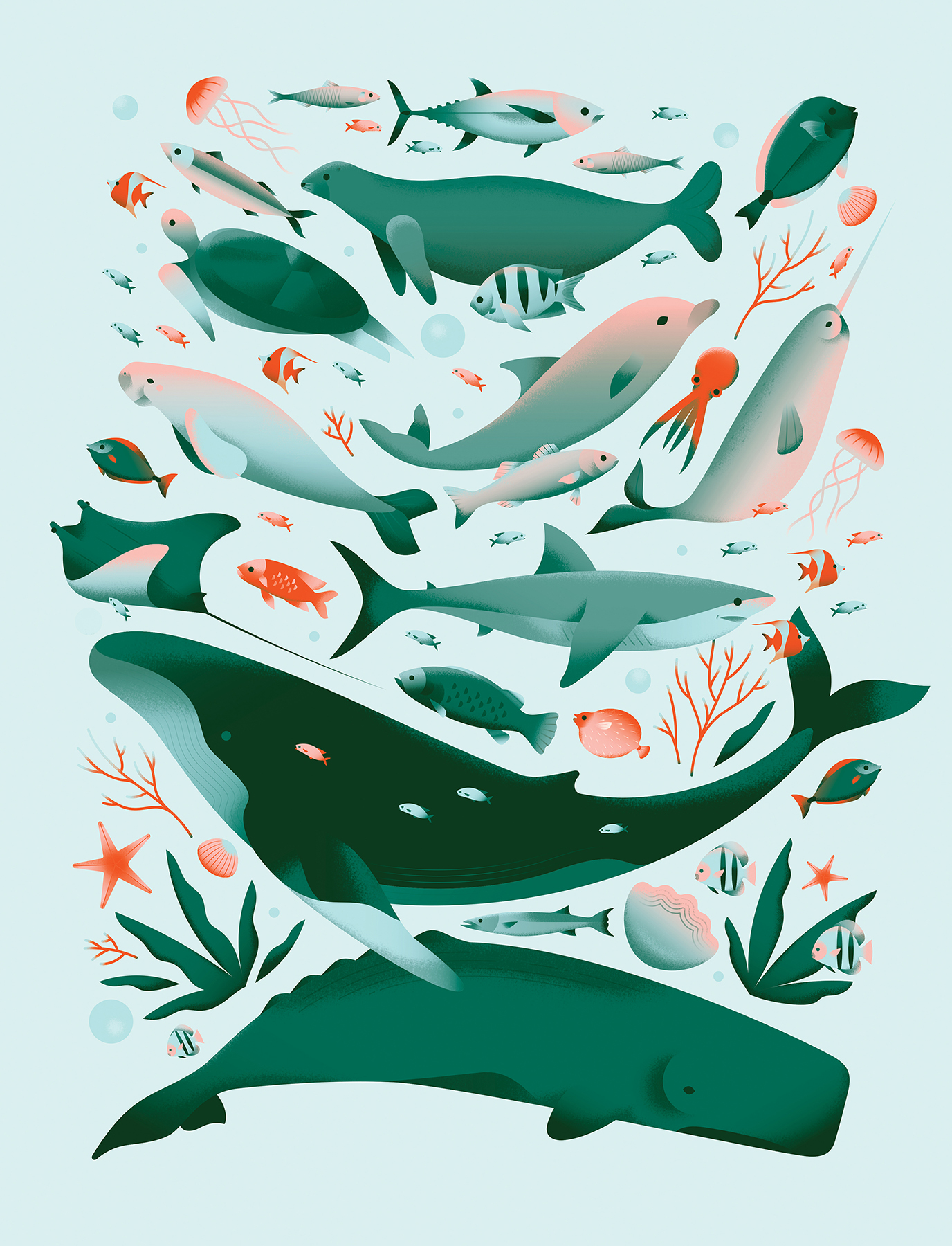 2. Tell us about your aesthetic.
I've always had a penchant for attention-grabbing, bright colors - and unwittingly use them in my drawings as well. Having a graphic design background also draws me to clean lines and balanced layouts. I see my style as a mix between playful and structured, a combination of illustration and design.
3. What is your favourite medium and why?
I mostly work in vector because that's what I'm used to and work fastest in. Vector softwares are also becoming more sophisticated. With the right brushes/textures you can use it to emulate drawings done organically. Vector drawings can also be scaled up easily, making vector a versatile medium for adaptations to different formats.
4. What is your artistic process like?
Depending on the topic, I would do some research online to learn about the subject and come up with drawings that are relevant to it. Afterwards, I would do a few rough thumbnail sketches on my notepad to decide on the best layout as well as shortlist the drawing that works best. After a thumbnail is selected, I refine it on a bigger scale to establish details that will be featured in the artwork. A color palette is then chosen, and I work directly on my computer afterwards. For client projects, there are approval stages in between but the process mostly remains the same.
5. Who and/or what inspires your work?
I am inspired by many things, especially in this era where inspiration is easily accessible with just a few clicks on the computer. I follow many illustrators and creators on social media, and I am constantly learning how to push my craft just from looking at the things that they create. I also enjoy taking classes in my free time, from learning motion graphics to simple coding. In the future, I'm hoping that I'll be able to use the new skills that I've learned to push my illustrations even further.
6. What role does art play in your life? How does it change the way you view the world?
As a naturally quiet person, art is a way for me to express myself. It is a big part of me and I am lucky to be able to make a living through it. I've also enjoyed how art has been used to promote messages and causes that would otherwise take a long time to express. A picture does speak a thousand words.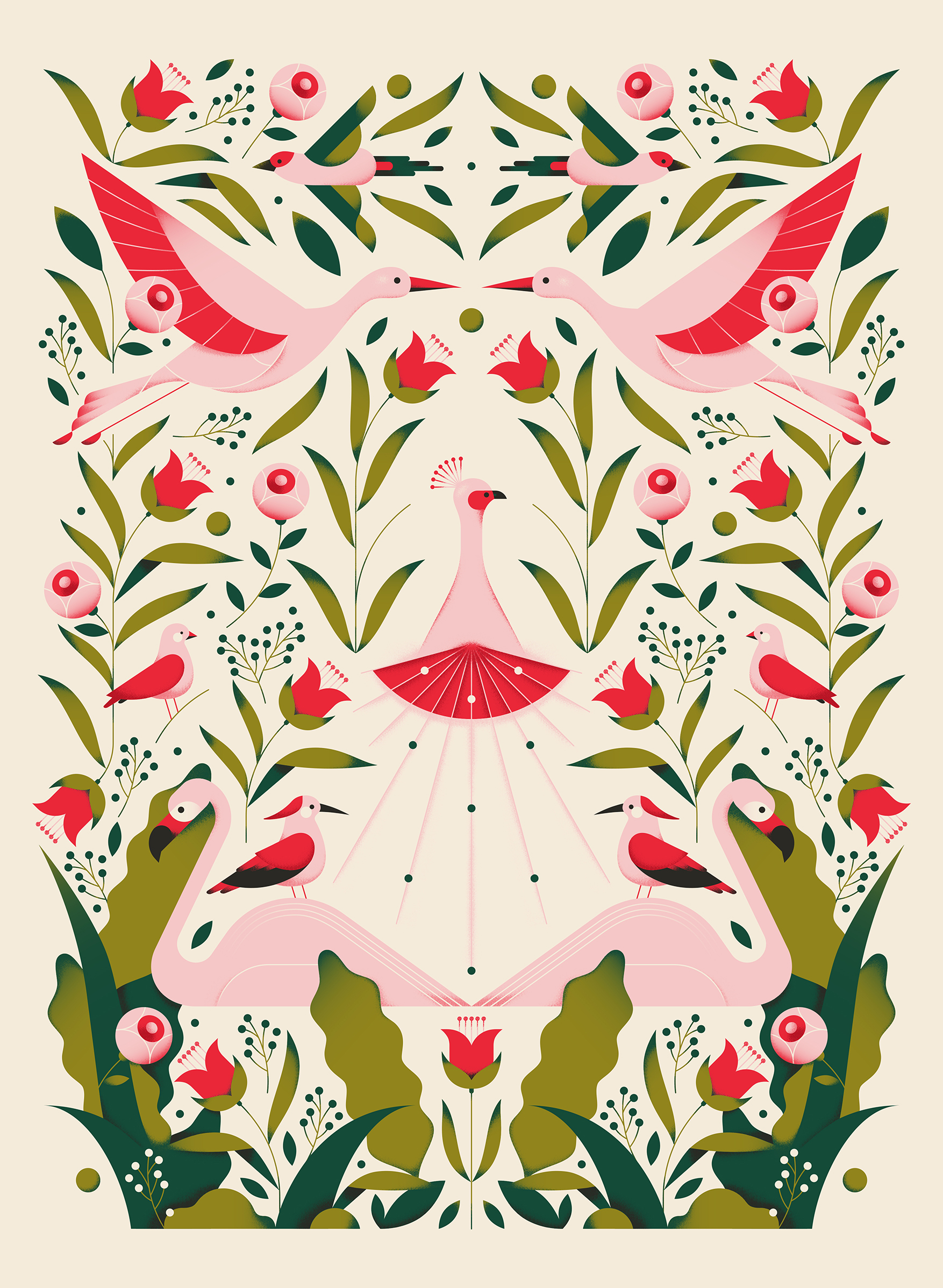 7. Where did you study?
I went to the Art Institute of New York City majoring in Graphic Design, but I would credit most of the things I've learned to the companies I've worked at after graduation. Real-life experience is truly the best teacher, and I've had amazing mentors who helped shape my creative works.
8. Where do you see yourself in five years?
Hopefully working from my own home studio on projects that I'm passionate about, with a cat in tow and a mini indoor garden.
9. What about in ten?
I've always wanted to run my own design and illustration studio, so hopefully, in ten years, I could make that happen. I'm also very passionate about education and equal rights, and I would love to have the opportunity to start my own non-profit foundation that provides scholarships and courses to underprivileged children.
10. What do you hope to achieve with your art?
Right now my works are mostly commercial-based, but I would love to create more personal projects in the future based on issues that I'm passionate about.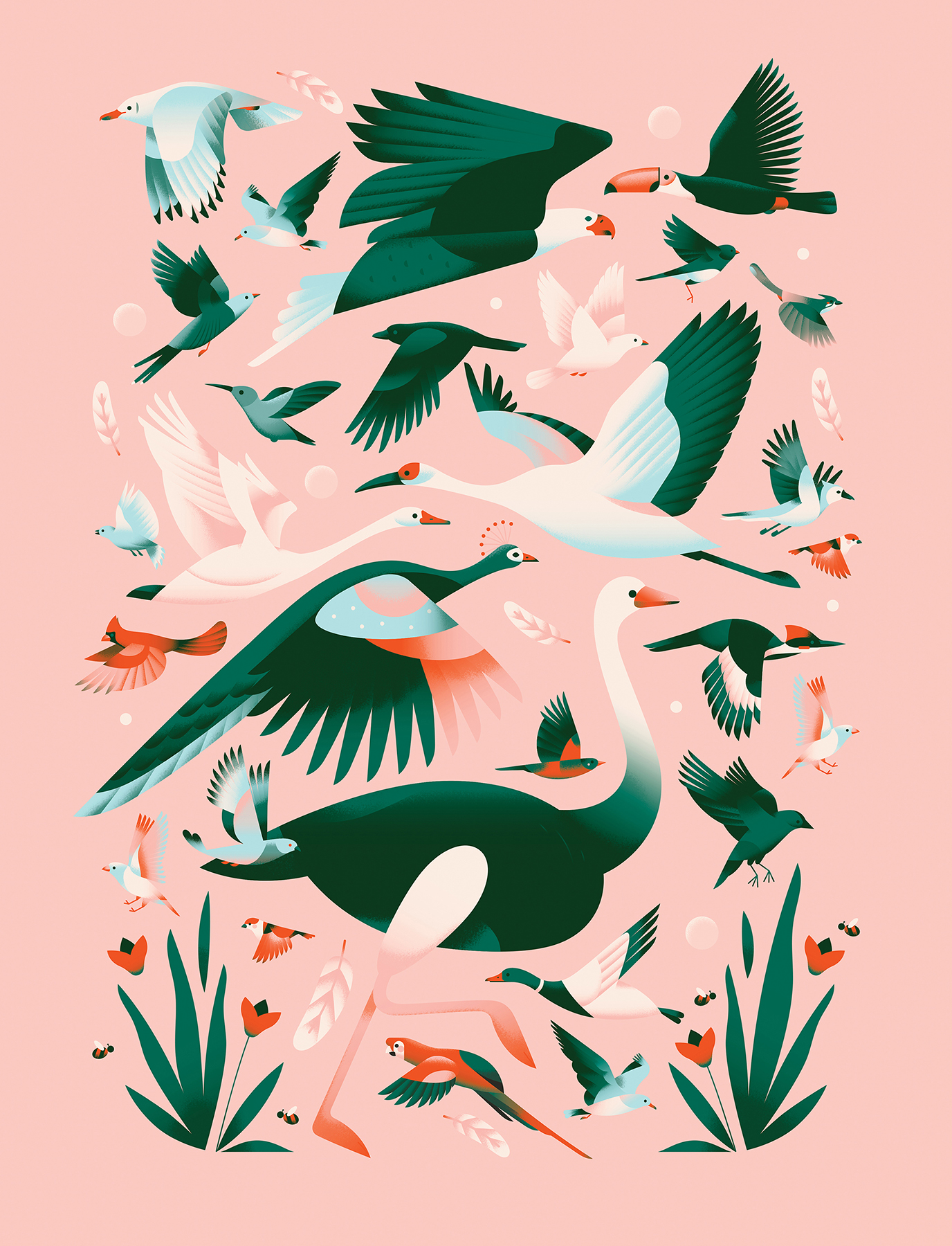 11. Now, tell us a little more about you as a person: what is your favourite food?
Growing up in Indonesia, I've been spoiled by a lot of good food and it is very hard to choose just one. Probably Nasi Padang as it is deliciously spicy and flavourful, plus you can fully customize it to your liking.
12. Favourite book?
Rolf Dobelli's 'The Art of Thinking Clearly' has changed the way I view life and make decisions, and I truly recommend it to anyone who is looking for clarity and simplify their approach to life.
13. Favourite genre of music?
Indie-rock or acoustic anything! I love songs that can put me to sleep, though ironically I mostly listen to them while I work.
14. What are your hobbies?
I'm lucky to have drawing as both my job and my hobby; perhaps in a way, it's my 'ikigai'. Besides drawing, I love reading up on personal finance and visiting nature parks.
15. If you weren't an artist, what would you be?
A financial planner or banker.