Instagram:
@elineschipperen
Facebook:
www.facebook.com/elineschipperenillustratie
Website:
www.elineschipperen.nl
1.What's your story? Where are you from?
My name is Eline Schipperen and I am a Dutch illustrator. I was born and raised in a small town called Oosterhout. As a child I had my own little table in the corner of the living room, where I would draw all day. I think I inherited my passion for creating from my grandfather, who made a lot of cool stuff for me when I was younger. My mother is also very creative, and has always motivated me to follow this path.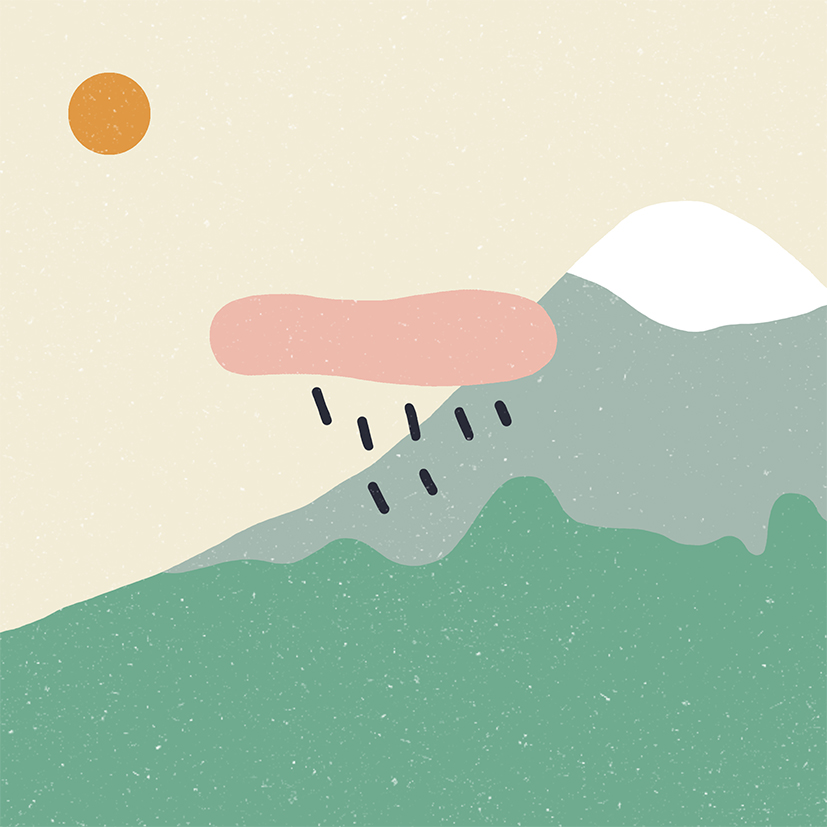 2. Tell us about your aesthetic.
I like clear, colorful shapes. I'm fascinated by abstract art, so right now I'm doing some research on how my work can be almost abstract, but still communicate a story. Most people recognize my work by the way I draw humans.
3. What is your favourite medium and why?
For a long time I would have said acrylic paint, but now I'm slowly starting to see the benefits of working digitally. For now, I mostly like to make a combination of the two.
4. What is your artistic process like?
When I start a project, the first thing I do is pour myself a cup of tea and stare out the window a little bit. While I'm drinking my tea, I surf the internet to get inspired by other artists. After that I start sketching, which I eventually make a digital scan of. In Photoshop I play around with color and composition. Sometimes I finish my illustration in Photoshop, and sometimes I use my digital sketch as an example to draw or paint an illustration by hand.
5. Who and/or what inspires your work?
My biggest inspiration are people. Throughout the day I look at people, eavesdrop some conversations, read articles and watch talk shows, the news and documentaries. For some visual inspiration I open my Instagram app, surf the internet or look at my 'wall of inspiration' at my studio, which includes Joan Miró, Henri Matisse, Piet Parra and Dick Bruna.
6. What role does art play in your life? How does it change the way you view the world?
My brain never stops thinking about making images. In daily life I'm always looking around me, trying to gather information, talking to people. I also believe art can be a powerful medium to solve social problems with, so I keep my eyes open to see where the opportunities lie.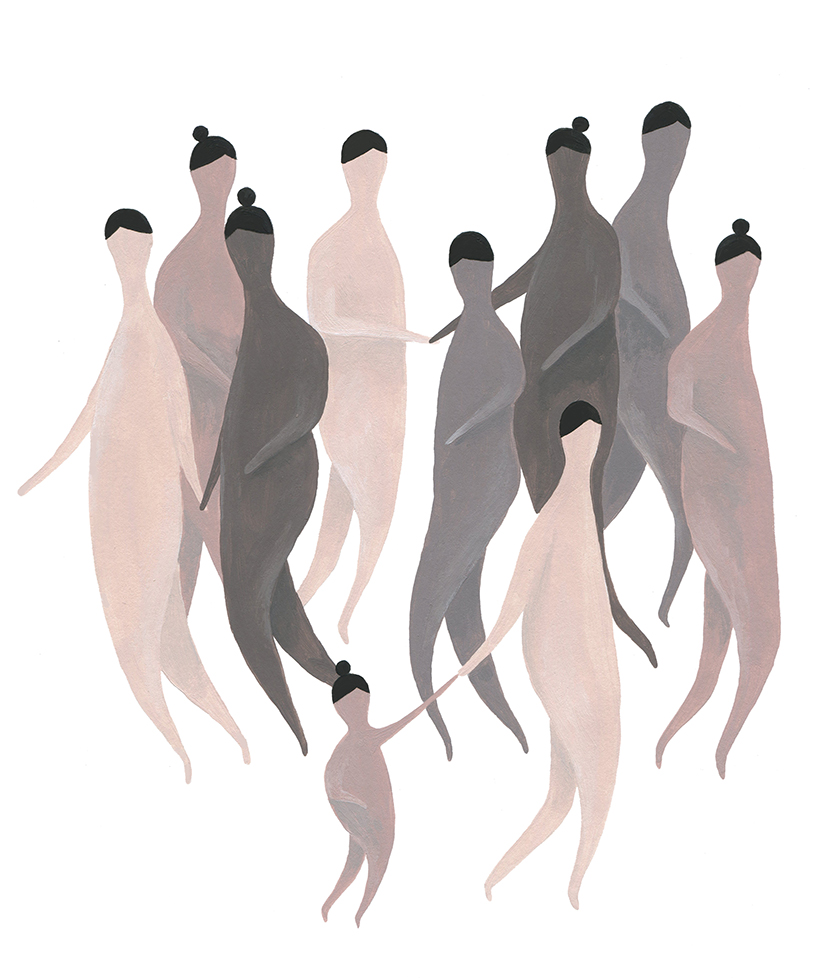 7. Where did you study?
I studied Illustration at the Art Academy in Breda, The Netherlands, where I graduated last July.
8. Where do you see yourself in five years? Working in an agency?
My focus right now is on growing my business as an independent illustrator, trying out different things, failing at different things and trying again. I love many sorts of fields within the illustration business, but I would really love to be working on several projects that can contribute to solving social problems. I also would love to be working for several newspapers and magazines, and I think an agency would be a huge help to get my name out there.
9. What about in ten?
In ten years I still hope to be as passionate about my business as I am now, and hopefully a little successful too. I would love to have my own little house without having to work a side job.
10. What do you hope to achieve with your art?
I would really love to help people. This could be in a really small or a really big way.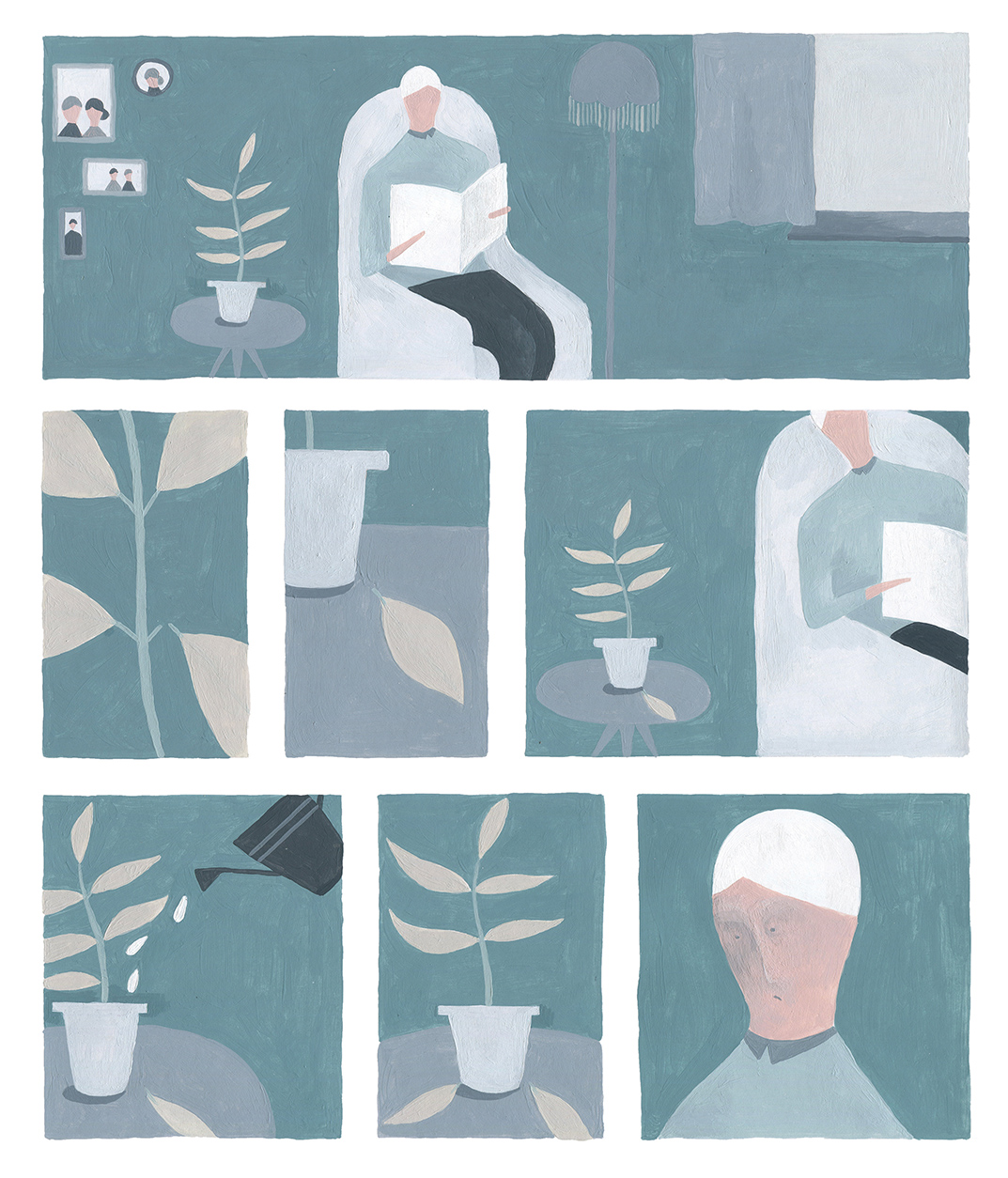 11. Now, tell us a little more about you as a person: what is your favourite food?
Definitely potato chips. Oh no wait, French fries. No, potato chips.
12. Favourite book?
Every single book Dick Bruna ever made.
13. Favourite genre of music?
I really really can't make a choice.
14. What are your hobbies?
I like to walk through a big city, and go into every shop that looks a bit weird, especially thrift shops and bookstores. I can also easily spend an entire day in a museum. But if I'm not doing that, I'm probably lying on a couch in my pajama pants, tucked away in a polka dot blanket eating a bag of potato chips.
15. If you weren't an artist, what would you be?
I would have probably been something in the fields of journalism, social sciences, psychology or cultural studies.