Instagram: @elinmoln
1. What's your story? Where are you from?
I'm from Gothenburg in Sweden, working as an illustrator and developing games with my boyfriend at (www.beardybird.com). I started out painting and doing sculpture in my parents studios from an early age, and been experimenting and playing ever since then.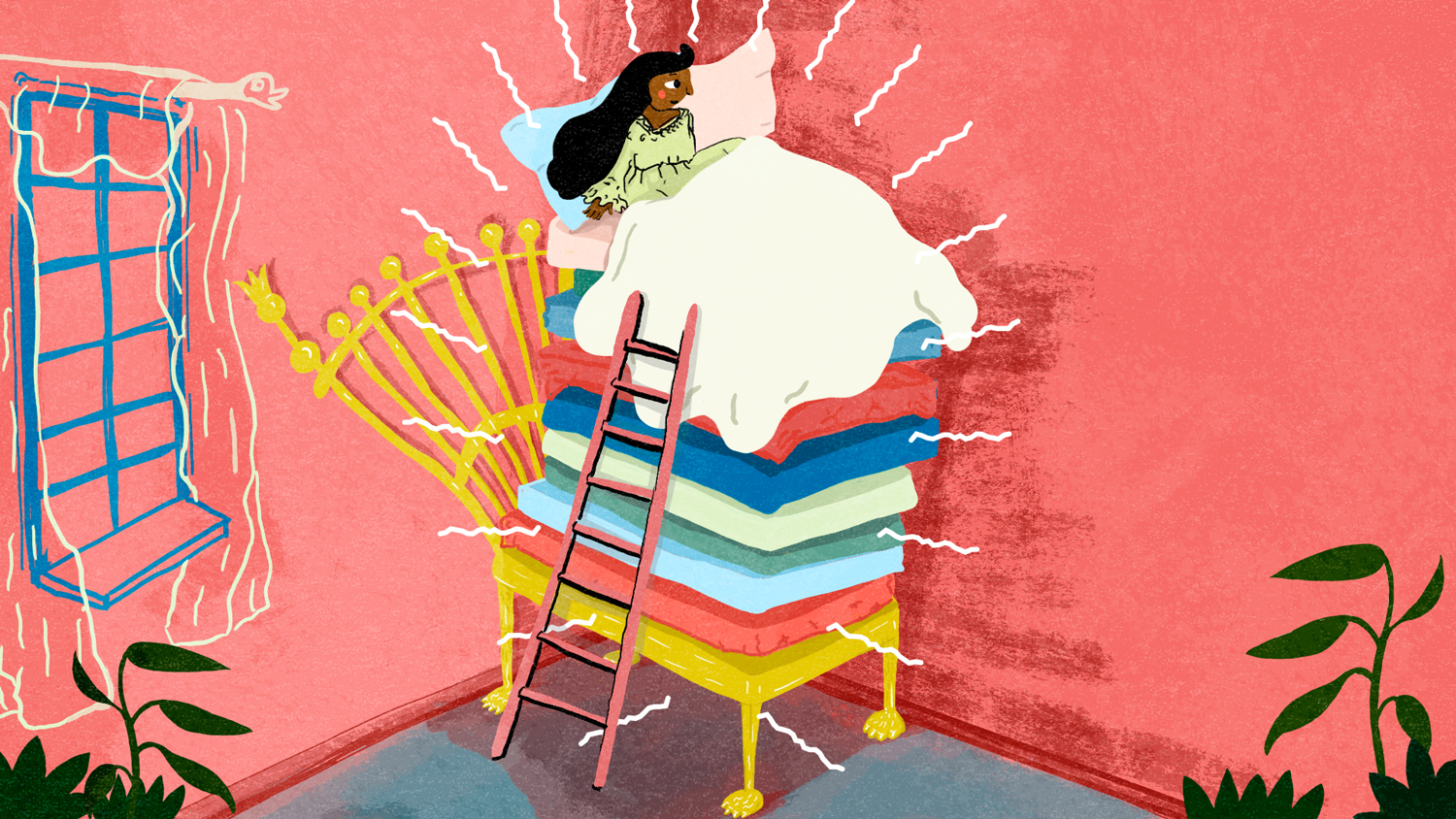 2. Tell us about your aesthetic.
Playful and colorful. Sometimes with a darker twist. I strive for an aesthetic that's a mix of nature, surrealism and comics.
3. What is your favourite medium and why?
It's a tricky question, since I love so many different mediums. Right now, drawing in Procreate on my iPad is absolutely on top! It's also meditative to paint and just mix colors. To draw with pen on paper is always a good start for any process. Lately, I also digging my way into Blender 3D and that is also very fun and opens new opportunities.
4. What is your artistic process like?
It's different depending on what kind of project, but all projects starts with a sketch phase. Trying out ideas and communicating them if working with a client or other people.
After that working with the colors and cleaning up the drawing. Then comes the production phase where the idea comes to life, depending the medium I use different programs in this phase such as Procreate/Illustrator/After effects/Photoshop/Blender3D/Spark AR
When I have something I'm happy with, it's ready for showing it to the world or to a client (finally, there's a marketing phase, which I try to do more of and be better on!).
5. Who and/or what inspires your work?
There are many things that inspire me, nature, art galleries, playing games, experimenting with new techniques.
I get inspired by artists such as Tove Jansson, René Magritte, Henri Matisse and the illustrator JooHee Yoon. I also get inspired by movements like the bauhaus in the 1920´s. I love the spirit of Bob Ross, and playful games such as Super Mario World, Botanicula (by my idols Amanita Design), Windowsill. My parents' art is also something that I get inspired by.
6. What role does art play in your life? How does it change the way you view the world?
Without art, my life would feel pointless. It makes me see the world through the eyes of others or just understand the moment we live in a little bit better.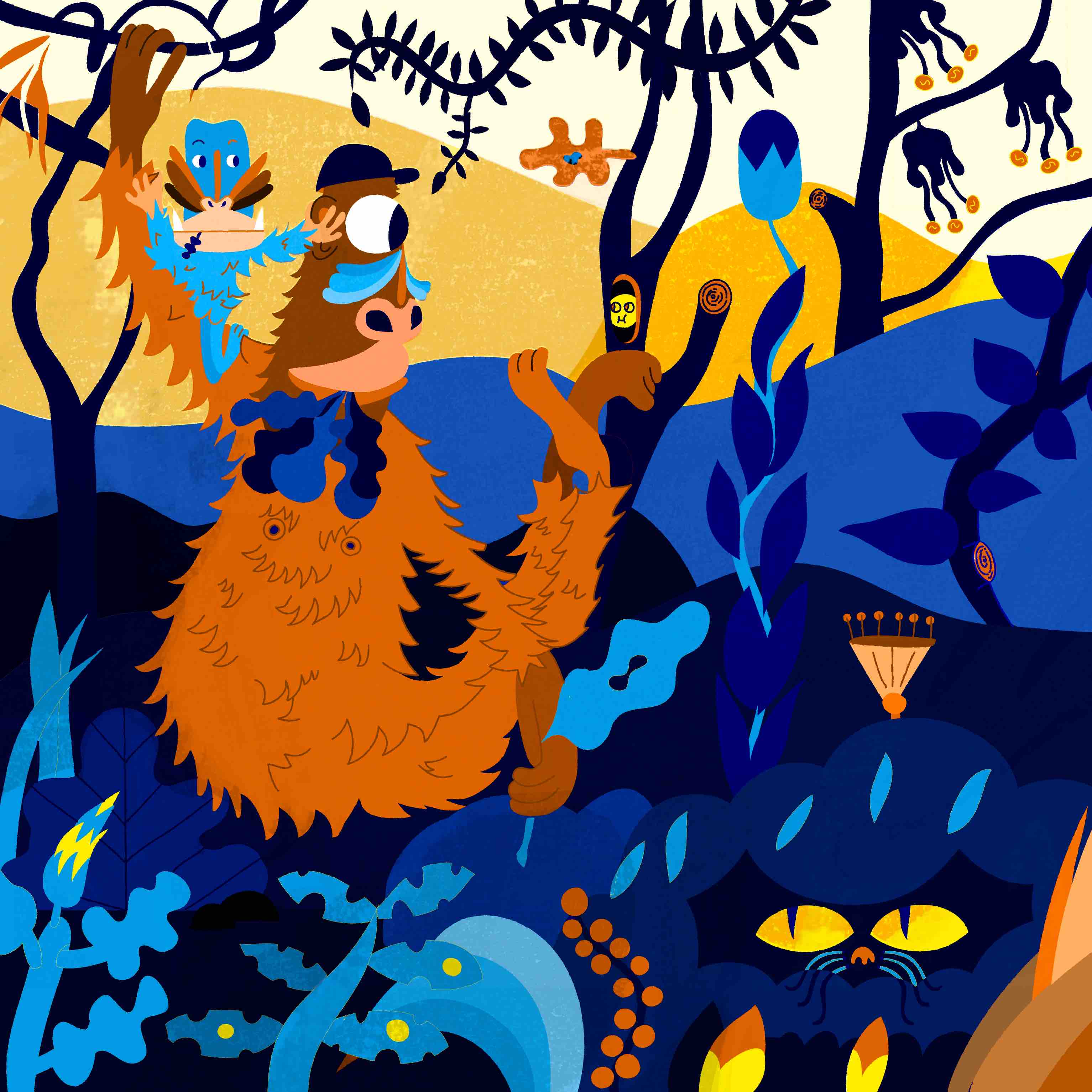 7. Where did you study?
I studied illustration/animation and have a MFA from Konstfack, Sweden. I also have a BA in Sustainable Design from Linné University. I did an exchange at Illustration BA at Central Saint Martins school of design. Before that, I did two years in pre art school studying painting and sculpture and another year studying photography. I always have had, and still does, a hard time deciding what medium I want to be active in :)
8. Where do you see yourself in five years?
On my bucket list is to: Work with huge clients such as Google, Apple and the New York Times, do at least one mural, a bigger art show, lots of funny weird games, one more picture book, and trying out 3D printing ceramic figures.
9. What about in ten?
The same, but more of it.
10. What do you hope to achieve with your art?
I hope that I can get people to feel inspired and a little bit happier.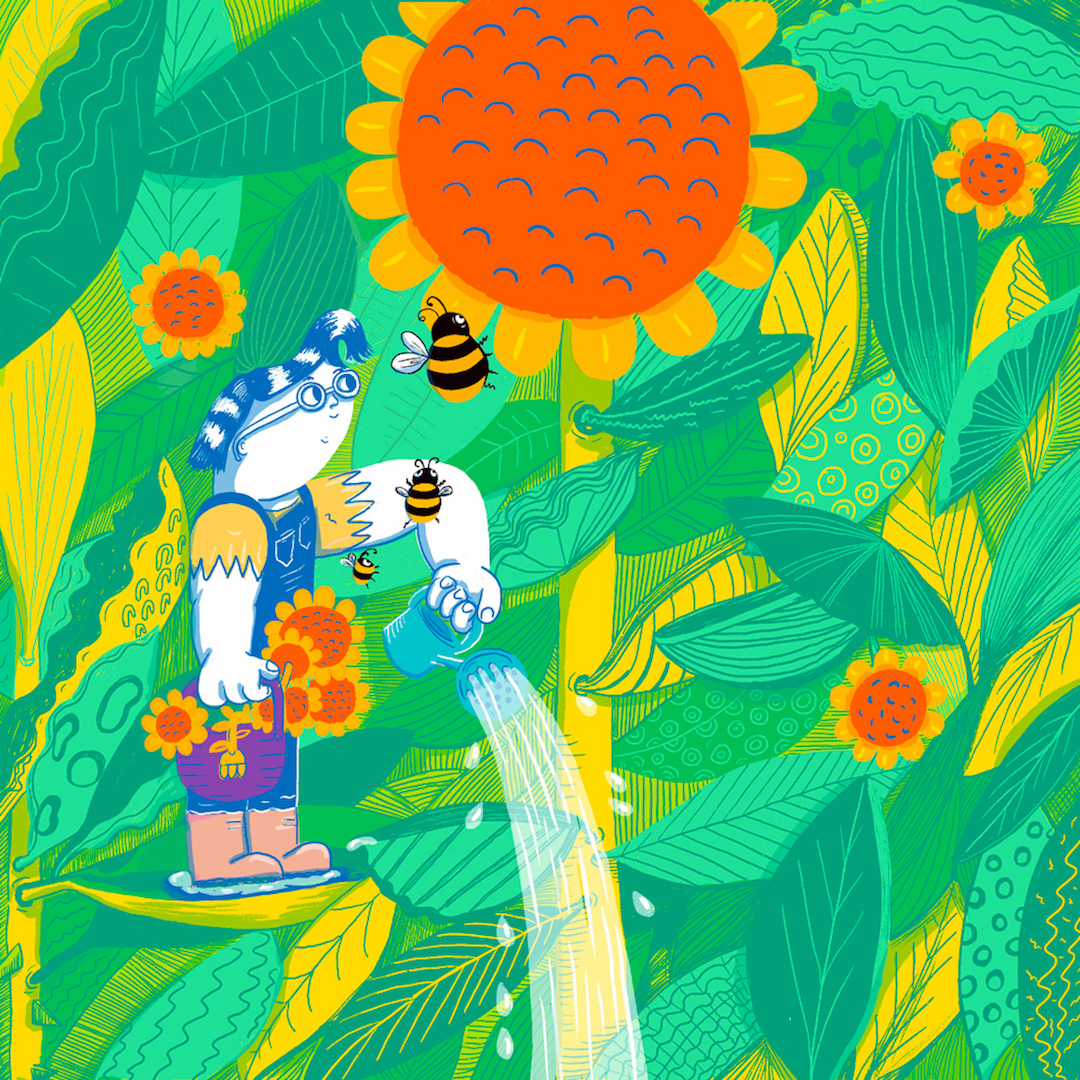 11. Now, tell us a little more about you as a person: what is your favourite food?
I love veggies preferably with some unusual color, as blue potatoes, purple carrots and black tomatoes.
12. Favourite book?
Novels: Haruki murakami, Elephant vanishes
Picture book: Tove Jansson, Who Will Comfort Toffle?
Comic book: Art Spiegelman, Maus
13. Favourite genre of music?
I'm mostly an old smoky jazz lady when it comes to music and the big band era of 20's jazz and Ella Fitzgerald. I also like more experimental bands such as DVA, who always make me happy listening to.
14. What are your hobbies?
I love to dance, and dancing Lindy hop. Go for a run (have a running club "slow running illustrators) or be in the forest (Very easy in Sweden, so many forests). I like to make a nice dinner combined with a good wine. And also and enjoying a going to jazz concert. I want to be able to travel again, really longing to go interrailing.
15. If you weren't an artist, what would you be?
Perhaps a baker?