Instagram:
@eliot_wyatt
Website:
www.eliotwyatt.co.uk
1. What's your story? Where are you from?
I grew up by the sea in a place called Folkestone in the south of Kent in the UK. I now live out my days over in Bristol working as a freelance illustrator and painter.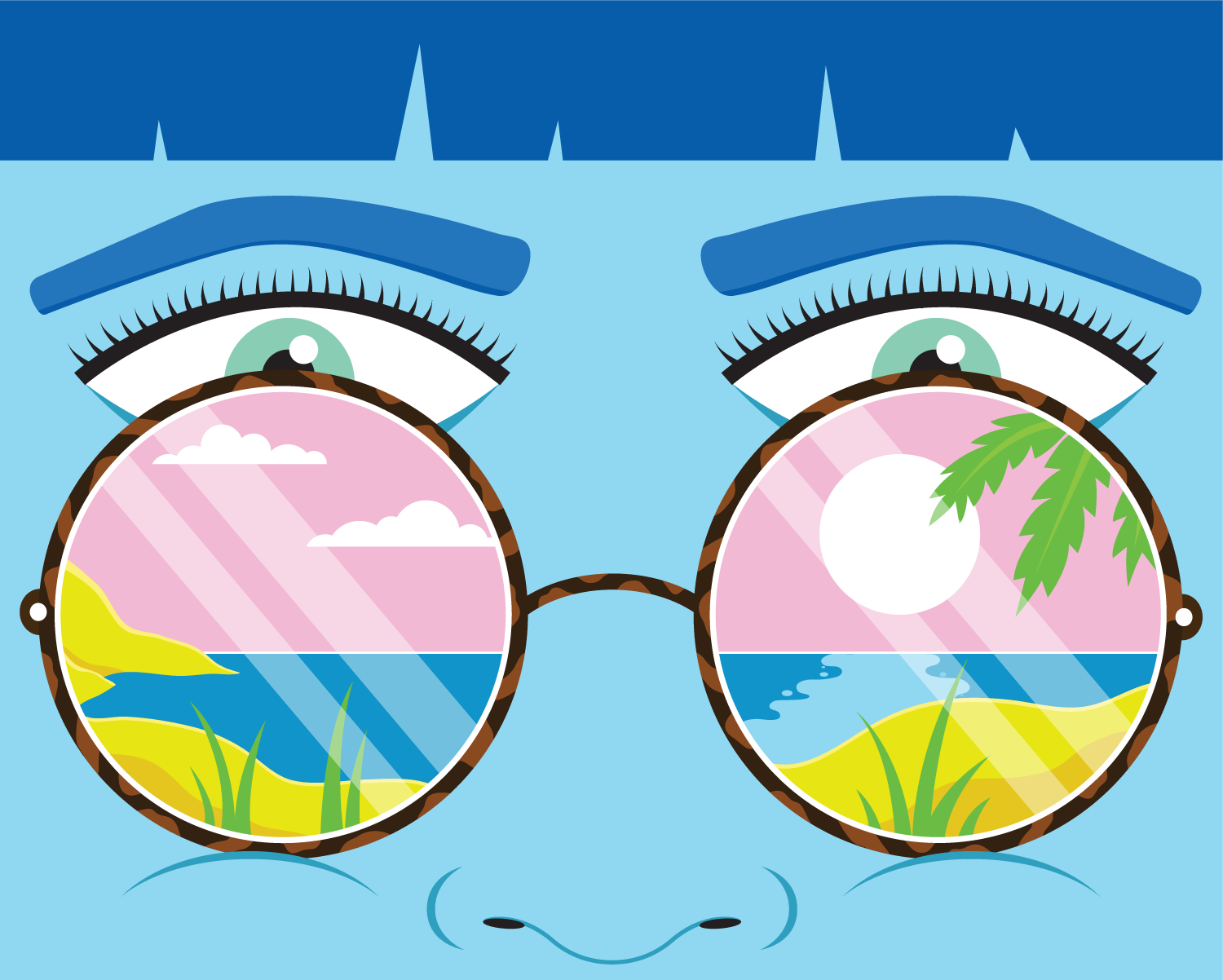 2. Tell us about your aesthetic.
Being a kid in the 90s meant I was exposed to a real rich culture of toys, movies and cartoons. They have definitely helped to shape my atheistic of keeping it bright, bold and fun. See all those hours in front of the TV paid off mum.
3. What is your favourite medium and why?
I do all my work digitally in illustrator. Its great for creating the clean bold style that has become a key part of my visual identity.
4. What is your artistic process like?
I always like to start with a pencil and paper. So much of my process involves working digitally I think it's important to remove myself as much as possible from a screen in the beginning. Getting the ideas down in a sketch is the most important part of my process. I want my work to have an idea behind it and not to just be purely driven by aesthetic. Then it's a case of throwing on a podcast and working it up on screen.
5. Who and/or what inspires your work?
I know its cliché to say but the people and things I see around me. I am so lucky that I have surrounded myself with loads of awesome people that make and do great things, so inspiration is never that far away.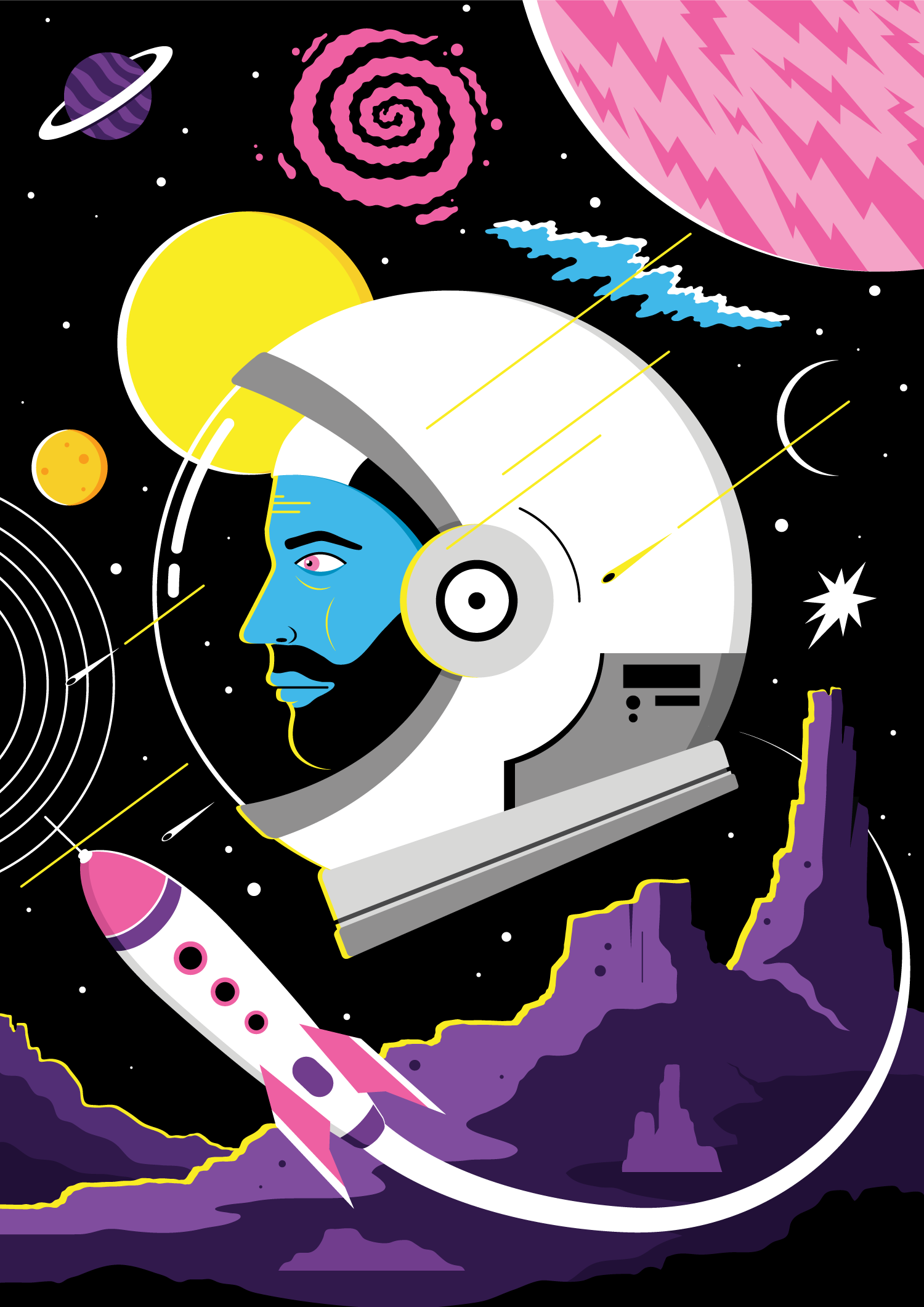 6. What role does art play in your life? How does it change the way you view the world?
It gives me an outlet to show off my own weirdness and shine some light on my way of thinking.
7. Where did you study?
I studied at Bath Spa University.
8. Where do you see yourself in five years? Working in an agency?
I always like to be pushed out of my comfort zone and I find it's the only way my work progresses. So hopefully I will be working on bigger and better projects that help me to do just that. I haven't explored much 3D with my work so maybe that's an area that I will explore and I love the idea of animating my work as well. Possibly I could see myself working in a agency but at the moment the freelance lifestyle suits me down to the ground.
9. What about in ten?
I would be lying if I didn't say sitting on a beach sipping on a martini but as long as I am getting to work with awesome people and continuing to produce work that I love then I will be more than happy.
10. What do you hope to achieve with your art?
I always try to have fun with my work so I hope that translates when people see it.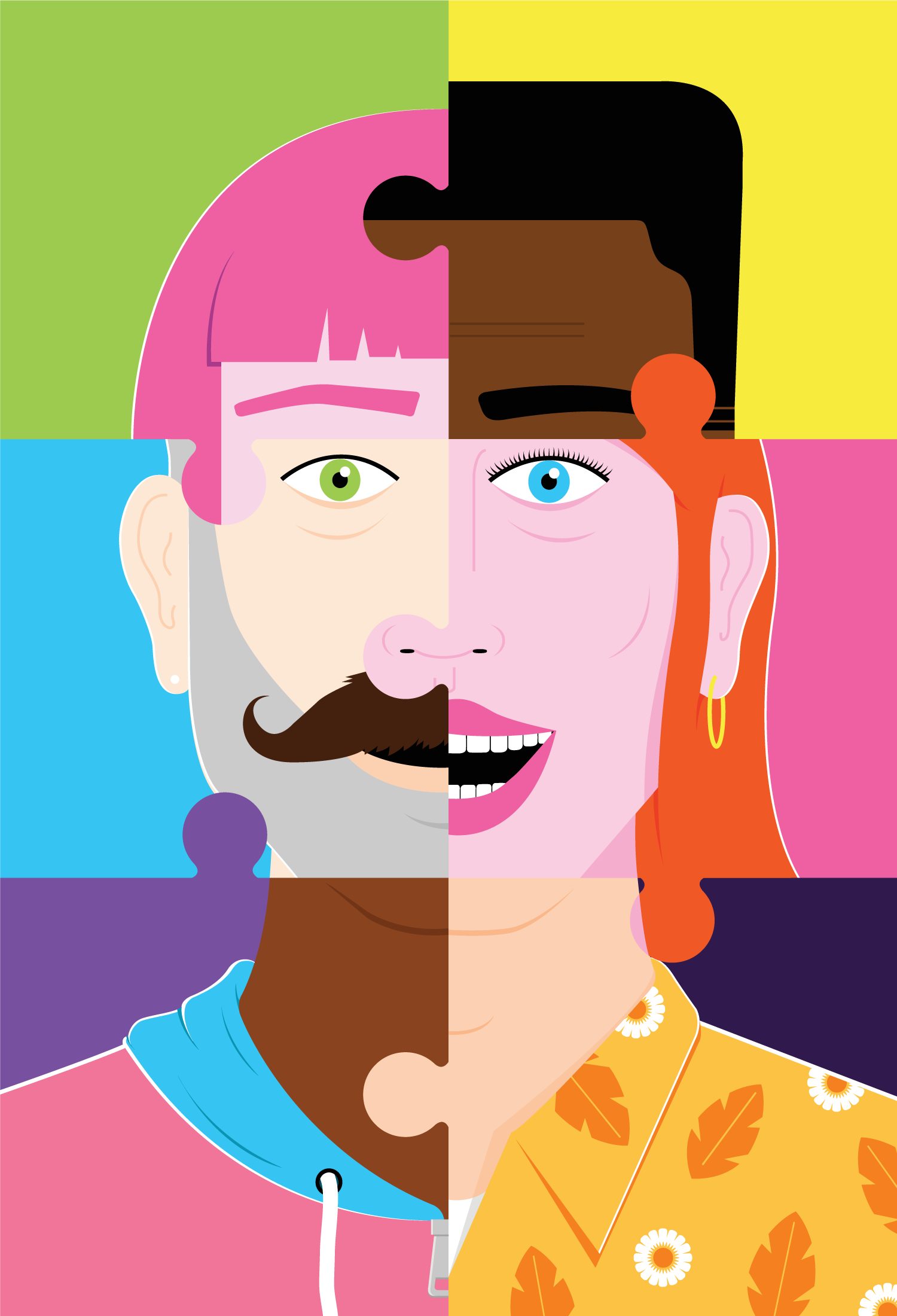 11. Now, tell us a little more about you as a person: what is your favourite food?
Give me a slice of pizza any day.
12. Favourite book?
The Great Shark Hunt by Hunter S.Thompson. I love hearing about all the stories of Thompson and Ralph Steadman and the antics they got up to.
13. Favourite genre of music?
Depends on the day.
14. What are your hobbies?
I have played guitar since I was a kid so I try to pick that up when I have some down time.
15. If you weren't an artist, what would you be?
I have always liked being practical and making things so I like the idea of that if I weren't an illustrator I would be a carpenter.