Instagram:
@ellenporteus
Behance:
www.behance.net/EllenPorteus
Website:
www.ellenporteus.com
1. What's your story? Where are you from?
I'm an Australian illustrator and animator, based in Melbourne. I quit my graphic design job 4 years ago, moved cities and told everyone I was a full-time freelance illustrator. I slowly built my career from there. Now I am represented by the amazing Jacky Winter Group and get to work with incredible clients from all over the world!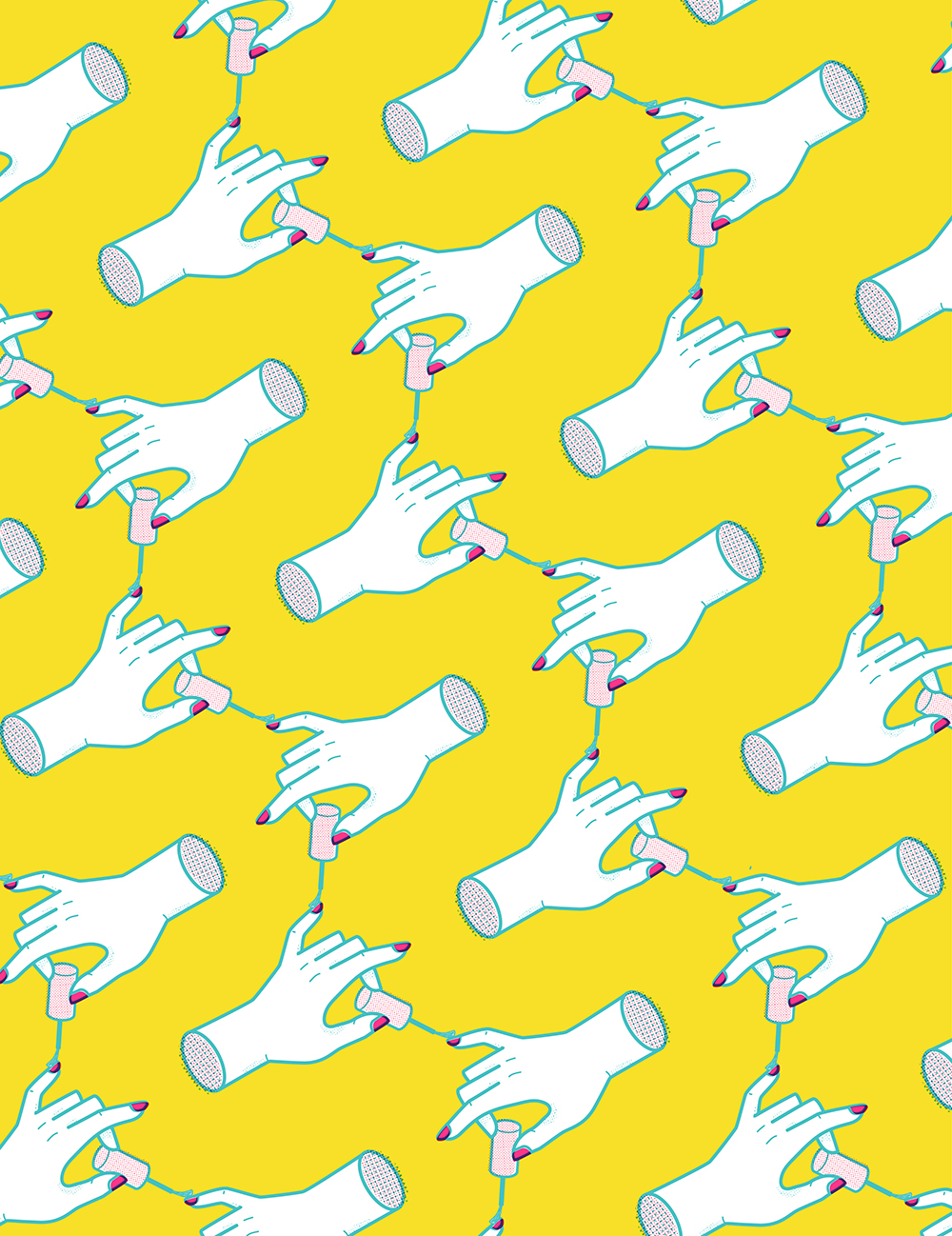 2. Tell us about your aesthetic.
I would describe my aesthetic as playful but bold, maybe a grown-up version of the grimy, colourful 90s cartoons of my upbringing.
3. What is your favourite medium and why?
Digital is my home. I create my work using a Wacom tablet and Illustrator. I've experimented with lots of different mediums, but for me, digital feels most natural and authentic. However, I love bringing my work into the real world in murals, neon or laser-cut acrylic.
4. What is your artistic process like?
I always like to start with a clear concept in my head, which comes from brainstorming ideas and thoughts in my journal. From there I loosely sketch the composition, then I transition to creating the piece digitally, where I refine it in Illustrator using my Wacom tablet. If I'm animating, I take what I've created into After Effects and make it move!
5. Who and/or what inspires your work?
At the moment I'm really inspired by introspection and brutal honesty. It's the central theme of my solo show, shameless, and has been the inspiration of a lot of my personal pieces.
6. What role does art play in your life? How does it change the way you view the world?
Art and design are at the center of my world. It's what I love thinking and talking about the most, so luckily I'm surrounded by lots of amazing creative people who I can share that with and learn from!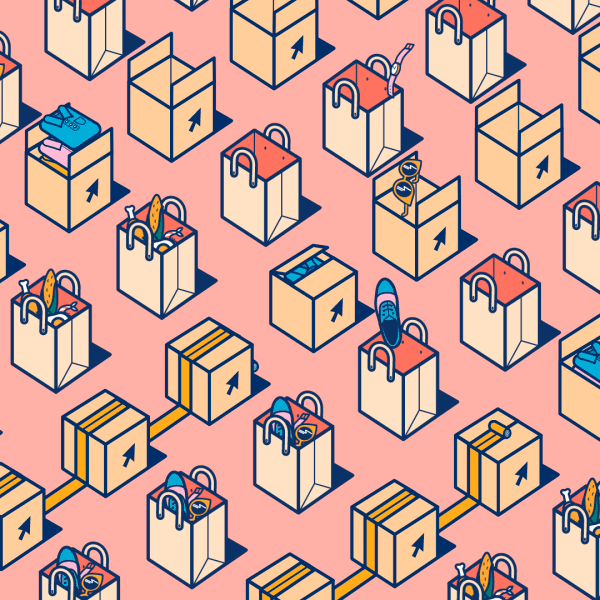 7. Where did you study?
I studied Visual Communication at the University of Technology, Sydney.
8. Where do you see yourself in five years?
I would love to start my own studio one day and collaborate with different types of creatives. At the moment though, I'm happy working hard, trying new things and seeing where that takes me.
9. What about in ten?
Way too long to think about!
10. What do you hope to achieve with your art?
I hope to create things that people enjoy and resonate with, or at least find funny!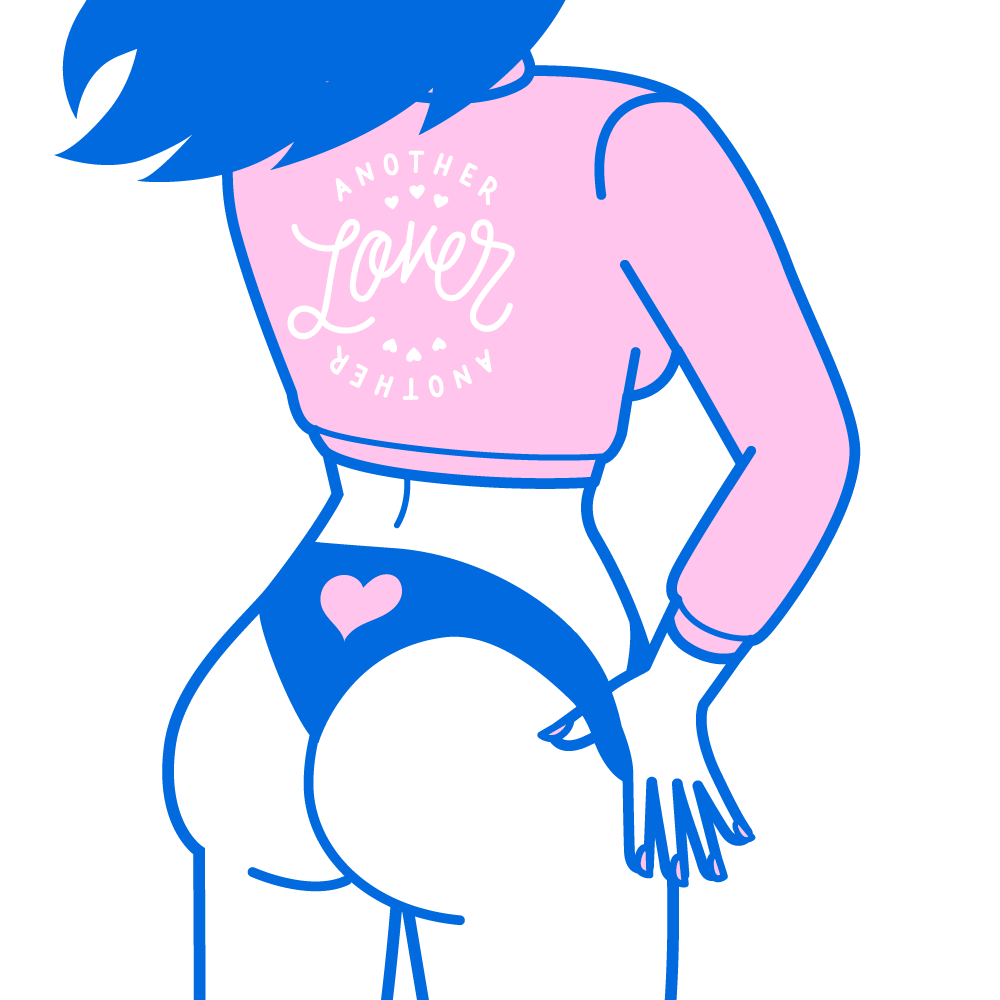 11. Now, tell us a little more about you as a person: what is your favourite food?
At the moment I'm obsessed with Korean BBQ, really good sashimi, and finding the best Margherita pizza in Melbourne.
12. Favourite book?
1984.
13. Favourite genre of music?
My 70s Disco playlist is on heavy rotation right now, as is Lo-Fi hip hop.
14. What are your hobbies?
At the moment my spare time is filled with yoga, spending all my money on great food and seeing live music.
15. If you weren't an artist, what would you be?
Growing up I always wanted to be a musician, which is probably why I love working for musicians and bands now!