Instagram:
@elliehallillustrates
1. What's your story? Where are you from?
I'm Ellie Hall, and I am currently a 3rd Year Illustration student, studying at the Arts University Bournemouth, UK.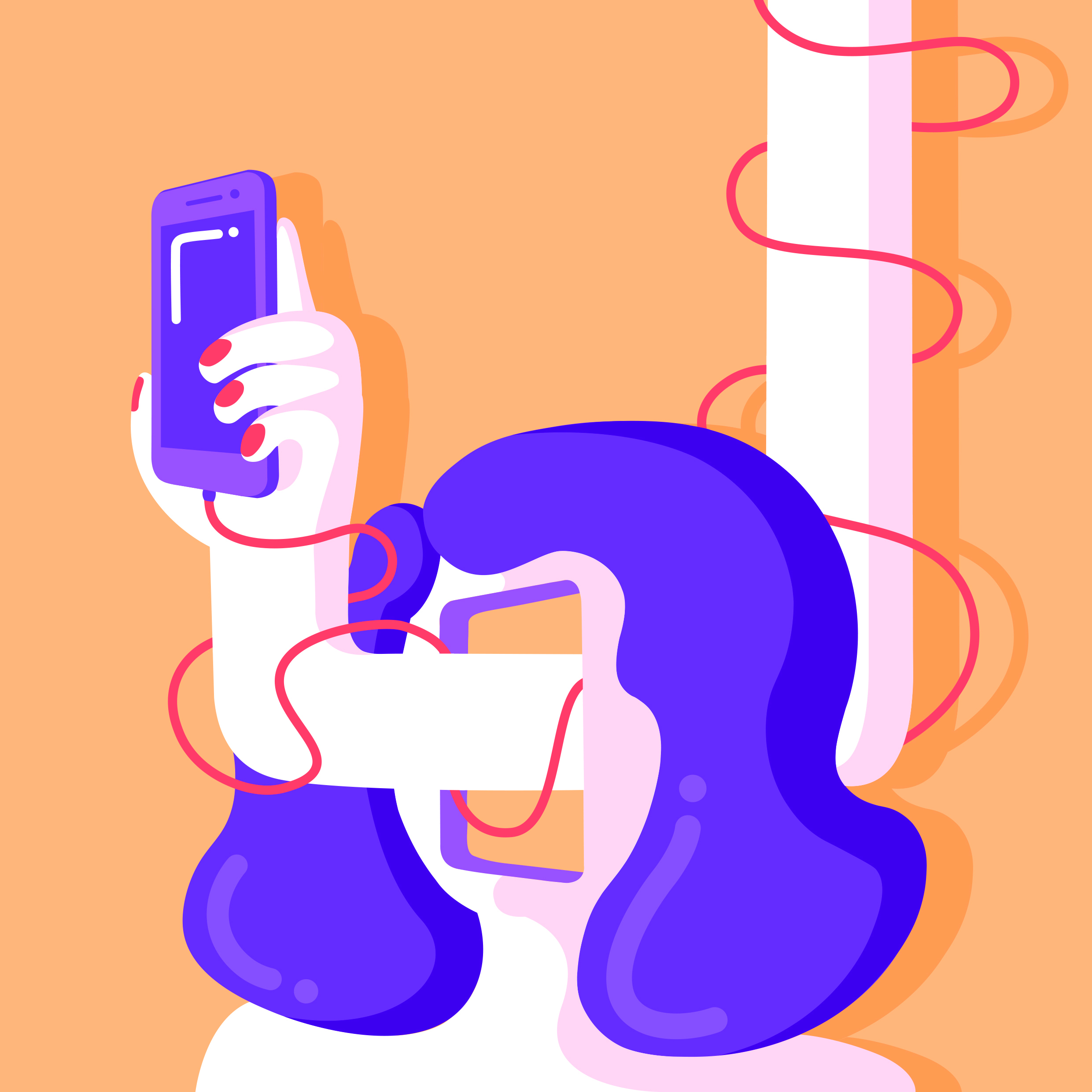 2. Tell us about your aesthetic.
I enjoy using bright colours and simple shapes in order to create fun and unusual narratives. I have very recently begun trying my hand at digital art in order to develop my skills base. This has been helping me to push my practice further, and has allowed me to manipulate my style in order to create different atmospheres and aesthetics for my characters.
3. What is your favourite medium and why?
My favourite method of working is with a Sharpie pen, and endless sheets of A3 paper. Although I am enjoying experimenting digitally, I do enjoy the freedom you get when drawing by hand. I think that hand drawn imperfections have character.
4. What is your artistic process like?
I tend to work very spontaneously. When thinking about creating a narrative, I will have a very basic concept in my head and then let the drawings influence where I take the story. I find this way works best for me, as it keeps me excited about the possibilities of my work.
5. Who and/or what inspires your work?
I get inspired by things such as reality/trash TV, and the pursuit of online fame. I find the flamboyant personalities and situations really interesting, and not always in a good way! When it comes to practitioners, I love the work of illustrators like Kate Prior and Rob Flowers.
6. What role does art play in your life? How does it change the way you view the world?
I never really switch off from art. Even if i'm not sat down drawing, the cogs are always turning as you never know when you will be inspired. I also have art to thank for all the inspiring create people I have around me at University.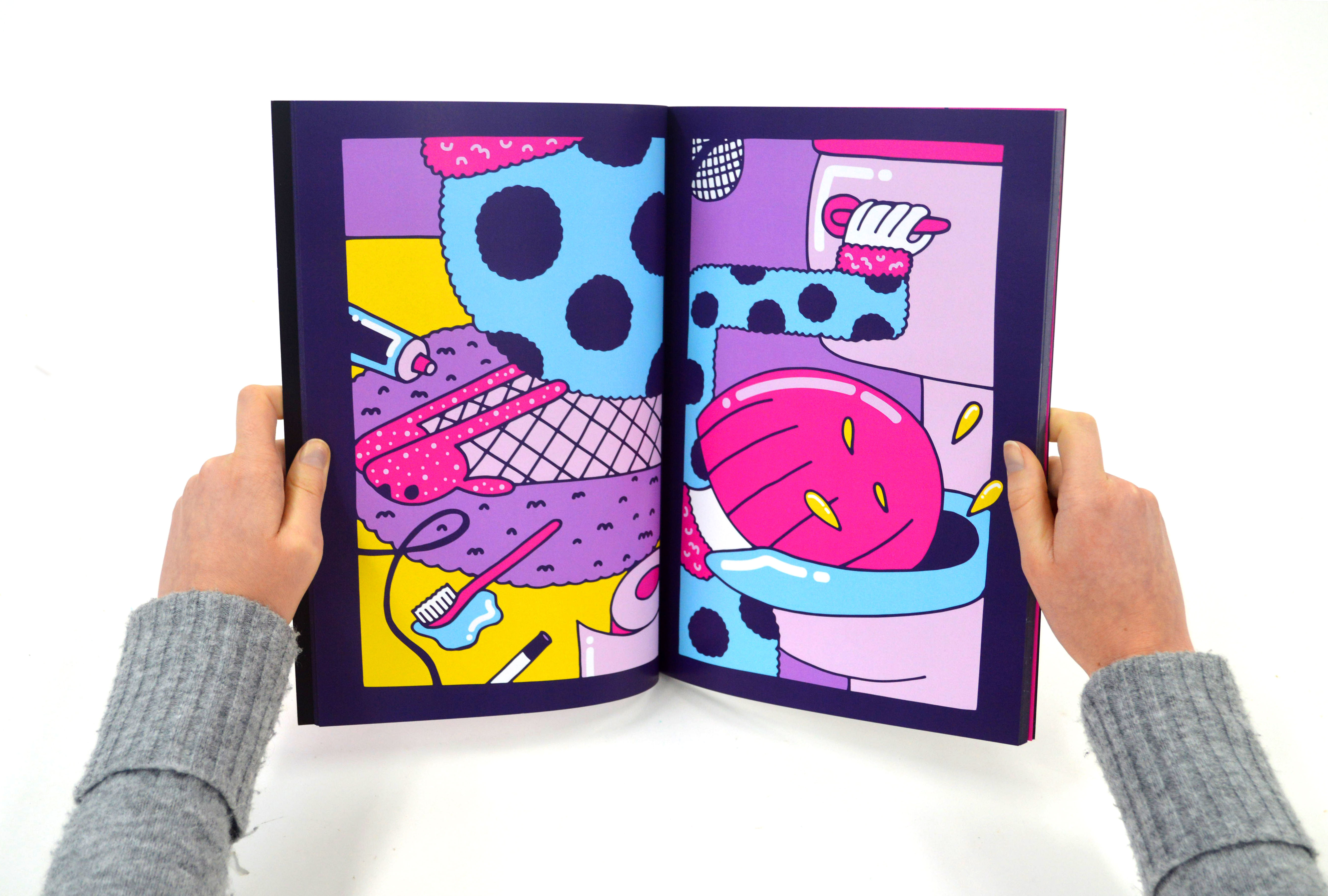 7. Where did you study?
I'm currently still studying! (Arts University Bournemouth)
8. Where do you see yourself in five years? Working in an agency?
I would love to be working for an agency in 5 years, and continue to be surrounded by creative people.
9. What about in ten?
Hopefully still being able to illustrate for a living! Maybe even freelance?
10. What do you hope to achieve with your art?
I just hope that I never stop being excited at surprised at the possibilities of where my art can take me.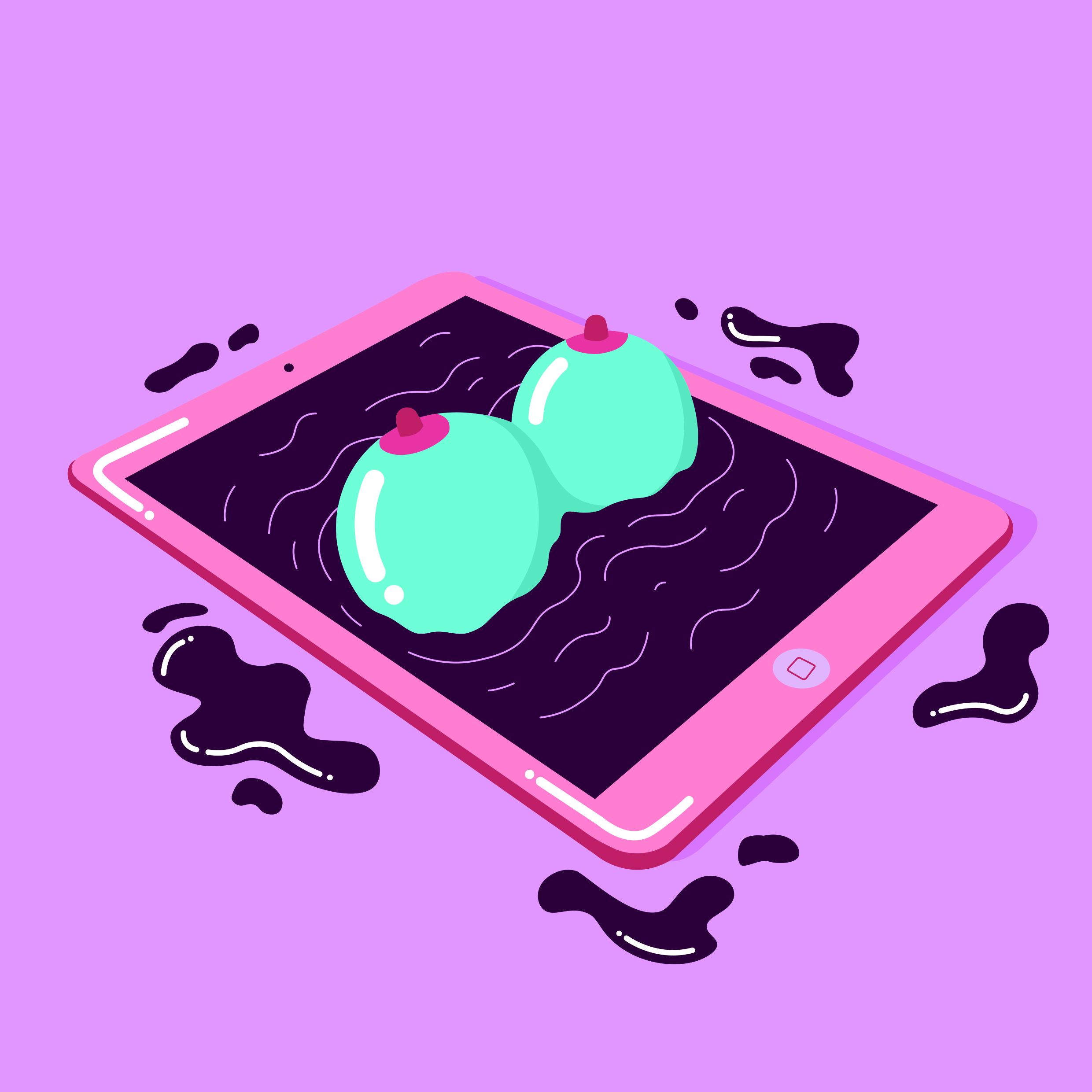 11. Now, tell us a little more about you as a person: what is your favourite food?
Chinese food, or any Greek dish, meze dishes really!
12. Favourite book?
I'm not actually a big reader! (Awful I know) but have have enjoyed reading books like We Need To Talk About Kevin, and Girl with the Dragon Tattoo.
13. Favourite genre of music?
My music taste is quite varied, but at the moment you'll always find me listening to artists like The Clash, Fleetwood Mac, The Jam, and Jamie T.
14. What are your hobbies?
Drawing, going on walks, and I would be lying if I didn't say the pub.
15. If you weren't an artist, what would you be?
No clue! Probably something to do with animals, maybe I would of made a good zookeeper?