Instagram:
@ellis__.d
Facebook:
www.facebook.com/ellisvanderdoes
Website:
www.ellisvanderdoes.com
Shop:
ellisd.bigcartel.com
1. What's your story? Where are you from?
Hello! My name is Ellis D or Ellis van der Does in full, I'm born and raised in Soest. Most of you probably never heard of Soest, as it's a quite small town in The Netherlands. As long as I can remember I have a thing for big cities, so when I visited London for the first time at the age of sixteen I knew I wanted to live there someday. I'm very happy I got the opportunity to do so 2,5 years ago and since then I'm happily illustrating from London. When I found out art schools exist, I knew I wanted to go too one. However, initially I didn't know which pathway would suit me best. Photography was number one at some point, but I went on to study illustration as the course was much broader and more experimental than I had imagined it to be.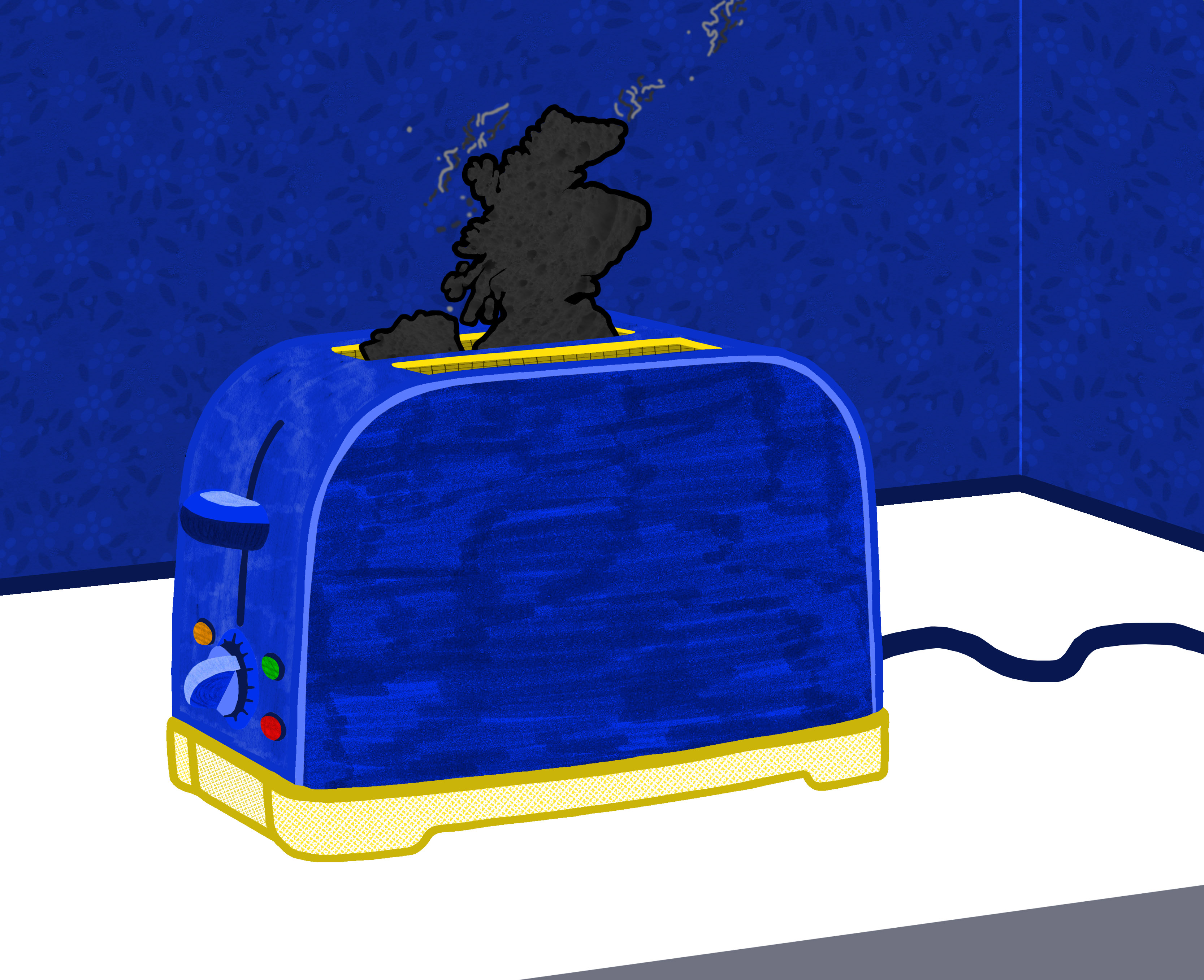 2. Tell us about your aesthetic.
If you take a trip to illustration wonderland with Ellis D you'll come across popping colours and the use of different techniques. I often combine existing forms and figures to create new stories - I really like this way of working as it enables me to capture a bigger story in one picture. My style is clear and often there is not much going on in the background. Sometimes it takes me a while to find the right balance between the different elements and colours, but I try to keep the image clean so the concept will communicate better.
3. What is your favourite medium and why?
It's very hard to choose a favourite medium as I use quite a lot of different ones in my practice. I really like working with different materials as they all bring different qualities to the final outcome. However, if for some mean reason I would be limited to just one medium I would go for felt-tips. Why? Because they exist in loads of different colours, the structure they make on the paper is nice and you can create some nice effects by adding water too.
4. What is your artistic process like?
Whenever I start working on something I always start by writing down a few ideas. Once I've had 'THE idea' I make a more detailed drawing of it with fine liner. This image will be scanned in and finished off digitally. I have a folder on my computer in which I keep loads of different structures and textures, both hand drawn and found material. I use those materials to fill in my pen drawing. Doing this digitally means I can try loads of different combinations and colours.
5. Who and/or what inspires your work?
This could be and endless list, but quite high up are: (funny) word combinations, David Hockney, cool colour combinations + social media and the way people interact with it.
6. What role does art play in your life? How does it change the way you view the world?
A big role! It's brightens up my day and makes me think.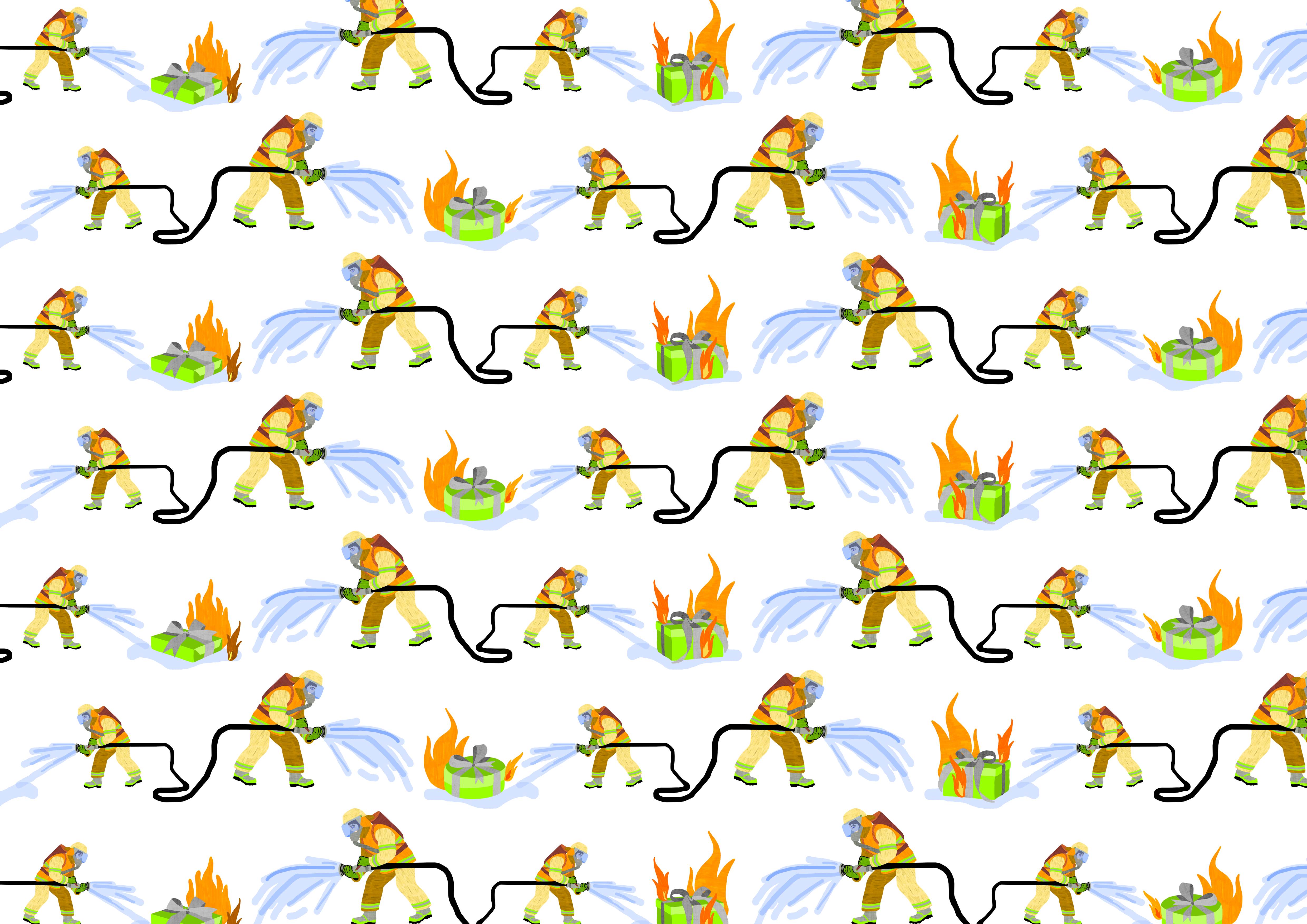 7. Where did you study?
I completed my BA in Illustration at the HKU University of the Arts in Utrecht (NL). Then I went on to study MA Graphic Design Communication at Chelsea College of Art & Design in London.
8. Where do you see yourself in five years? Working in an agency?
In five years I hope to have enough commissions to dedicate all my time to illustration related projects. Ideally this means a nice balance between commissioned and self initiated projects. I'd be very happy if my work is represented and promoted by a good agent and included in exhibitions. Moreover, I'd still take time too experiment and I'd like to have a bit more moving image work in my portfolio.
9. What about in ten?
It's hard to look this far into the future! The answer would be more or less the same as the previous one I guess.
10. What do you hope to achieve with your art?
Hopefully getting a (positive) reaction out of the person(s) seeing it; make someone think, smile or understanding something better.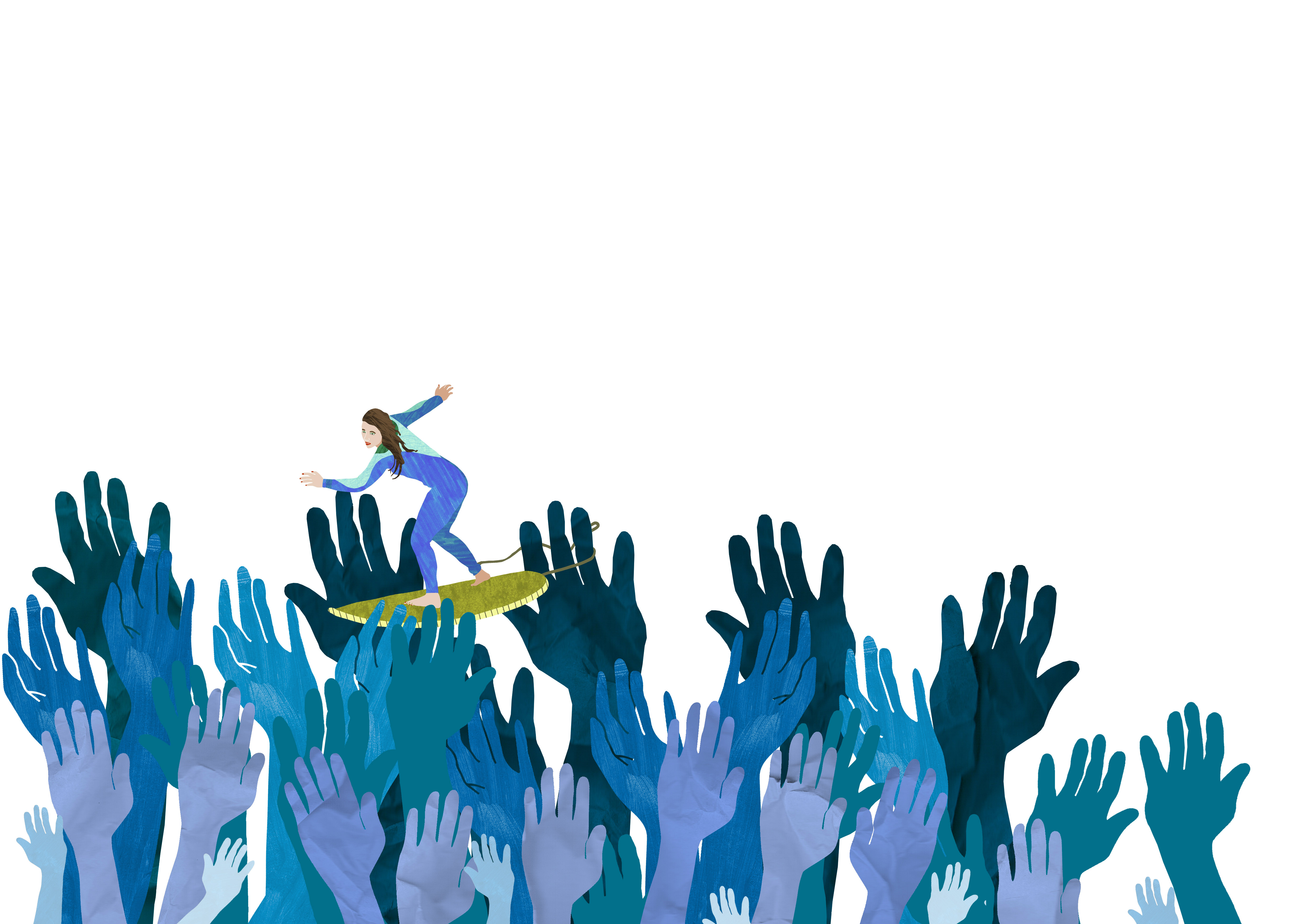 11. Now, tell us a little more about you as a person: what is your favourite food?
Spinach tart is my favourite dish. It's a kind of quiche with a mixture of spinach, corn, pepper and cheese covered with pastry - very tasty!
12. Favourite book?
Colorless Tsukuru Tazaki and His Years of Pilgrimage by Haruki Murakami. I finished reading the novel in one day and absolutely loved it - I'm planning to re-read it soon.
13. Favourite genre of music?
There's not one specific genre I listen to all the time. Recently I've been listening to Grace Jones, Blood Orange and Nicolas Jaar while working.
14. What are your hobbies?
If I'm not illustrating I like to go on walks, visit museums and galleries, see films, do yoga and cook/eat. Preferably I do one or more of these things with friends or family.
15. If you weren't an artist, what would you be?
This is a hard one, as I knew I wanted to do illustration quite early on and never really considered doing something else. If this wasn't an option I'd pick something creative in another discipline, probably something with film.