Instagram:
@eloizaga
1. What's your story?
My name is Lorena Eloizaga, I'm originally from Colombia and I moved 13 years ago to Europe, living between Spain ,Sweden and England. I now live in Barcelona.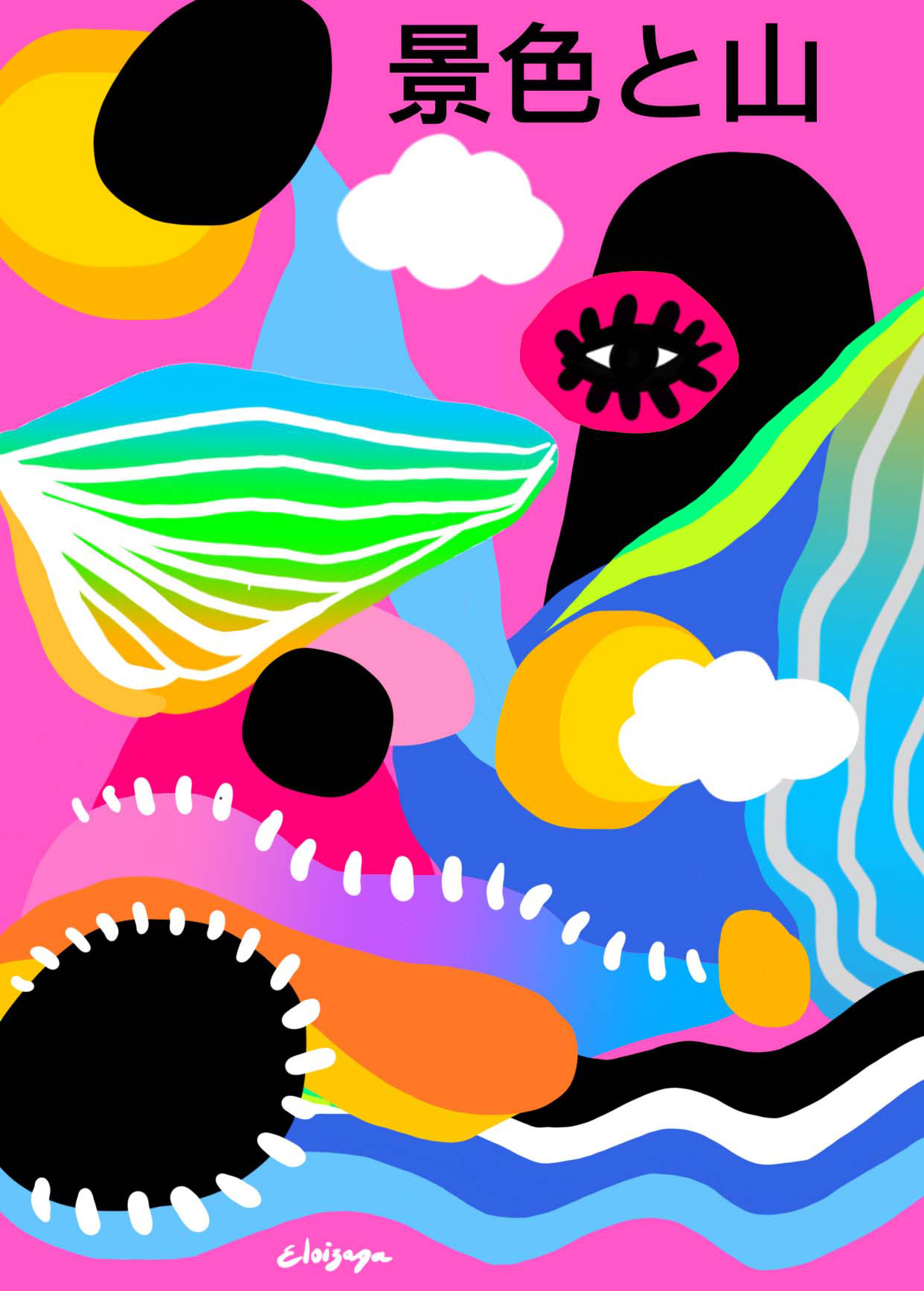 2. Tell us about your aesthetic.
My Aesthetic is eclectic, I love to mix organic shapes and vibrant colours in mixed media which are heavily influenced by my South American roots.
3. What is your favourite medium and why?
In recent years I have started to work and experiment more with digital formats and video, but I still love to work with paint and especially produce large format canvases and murals, and I love screen printing too.
4. What is your artistic process like?
I still use the old process of sketching, even though my work is known for its colour I usually start by sketching with black ink pen on white paper. I then develop my sketches depending on the three mediums I work in.
5. Who or what inspires your work?
Music and fashion are big inspirations for me and always the starting point to a piece of work.
6. What role does art play in your life? How does it change the way you view the world?
It's everything. It makes me perceive the world in a positive way.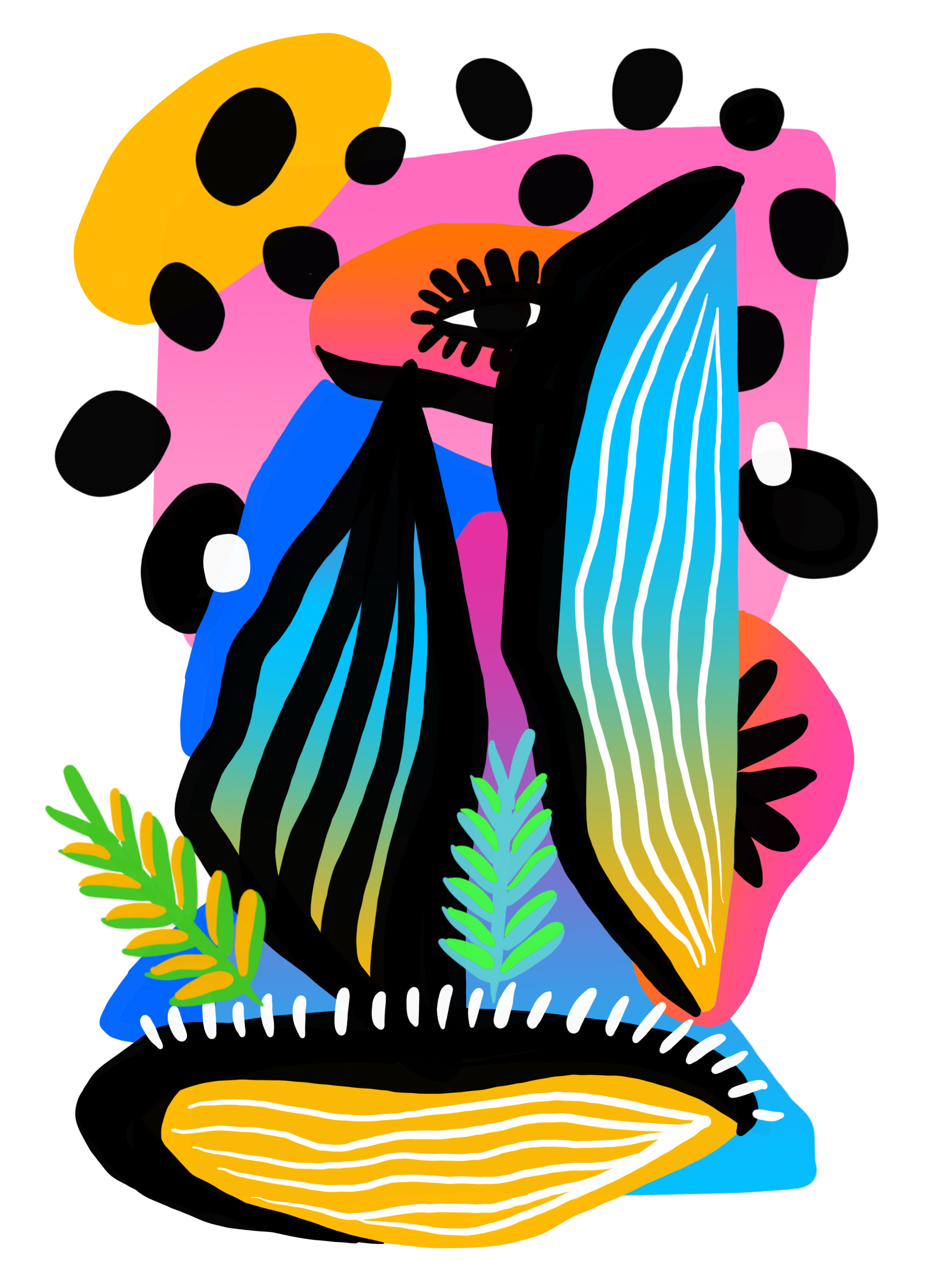 7. Where did you study?
I studied Industrial Design in Bogota, Colombia, then I moved to Barcelona where I studied Interior Design. Whilst living in Barcelona I used to spend my summers in Sweden where I studied drawing techniques and textile design. After this I moved to London and studied Illustration at Central St Martins.
8. Where do you see yourself in five years?
Happy and still doing what I love. Hopefully dedicating even more time to my own work.
9. What about in 10?
Happy only working on my own projects and exhibiting around the world!!
10. What do you hope to achieve with your art?
Bring some happiness to people through colour and form.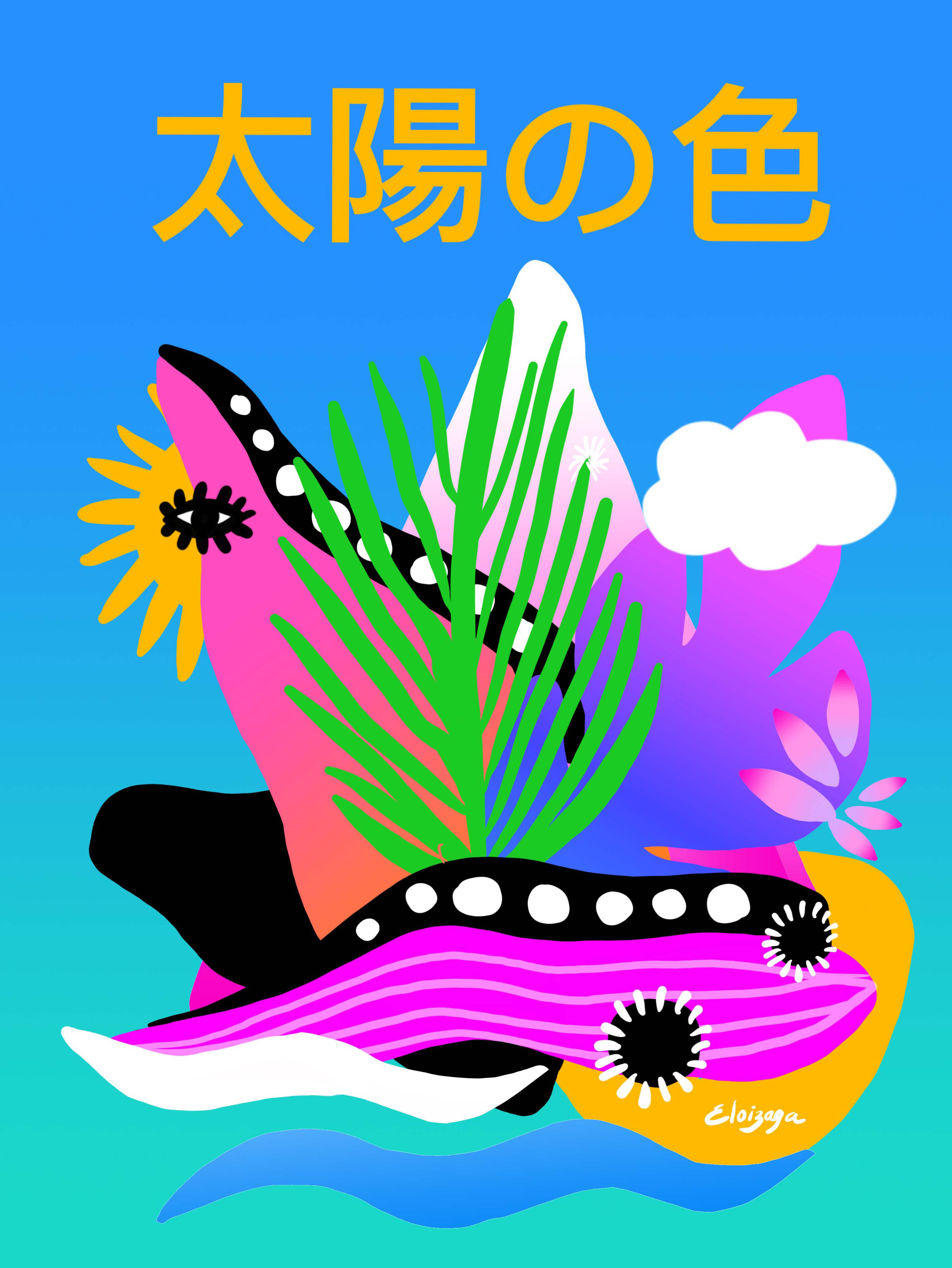 11. Now tell us a bit more about yourself, what is your favourite food?
Ajiaco and Tamal, my two favourite Colombian dishes.
12. Favourite book?
'Widow Basquiat: A Love Story' by Jennifer Clement
13. Favourite genre of music?
World Music.
14. What are your hobbies?
Going to gigs!! Making sure I'm at the front in all the madness!
15. If you weren't an artist what would you be?
Theatrical set-designer.