Instagram:
@elsamartino_
Website:
www.elsamartino.com
1. What's your story? Where are you from?
Hello, I'm Elsa Martino and I'm an illustrator based in Paris. Following my degree in Graphic Design in Lyon, I came to Paris just after my studies and that's when I started to really do some illustration. Hello, je suis Elsa Martino et je suis une illustratrice basée à Paris. À la suite de mon diplôme en design graphique à Lyon, je suis venue à Paris juste après mes études et c'est à ce moment que j'ai commencé à vraiment faire de l'illustration.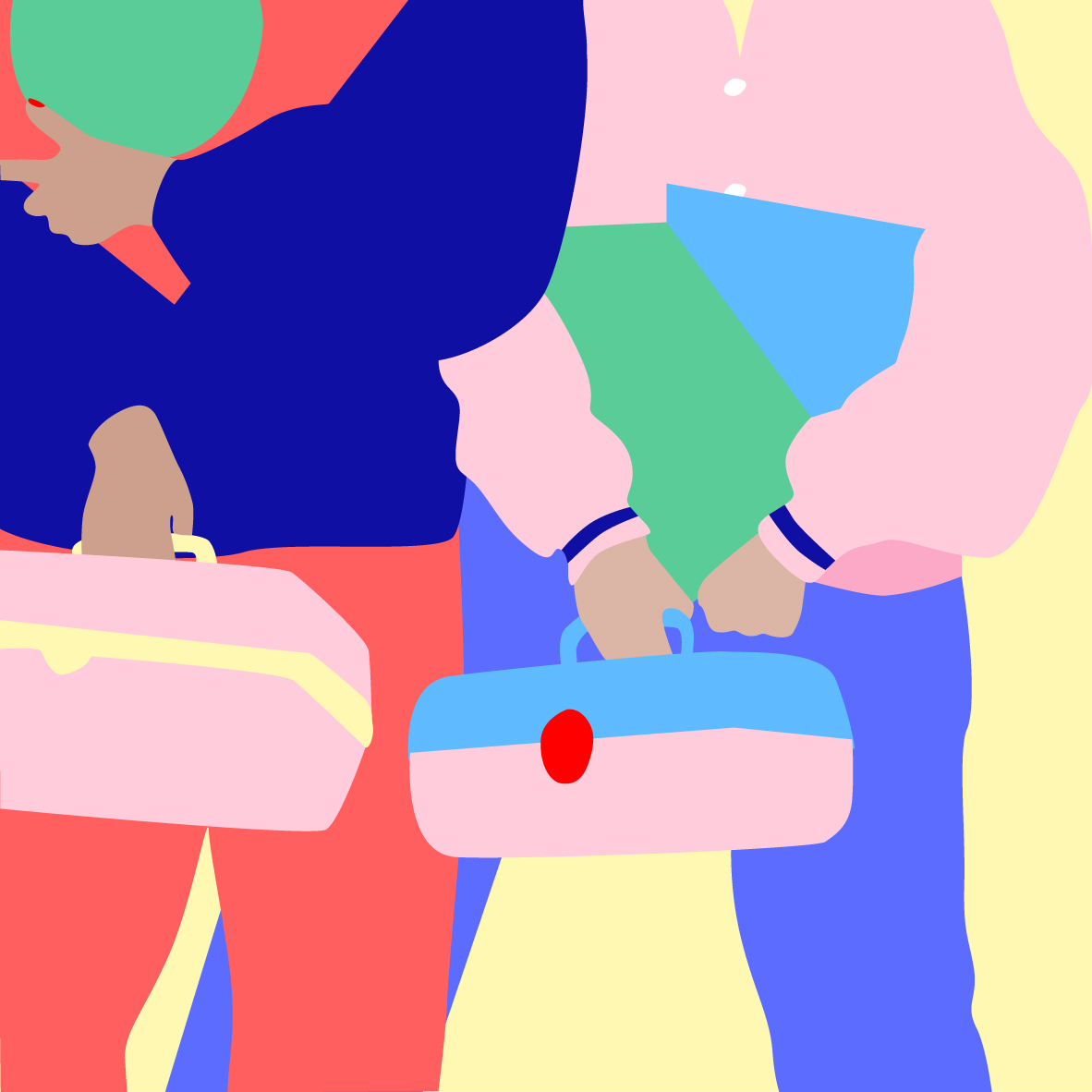 2. Tell us about your aesthetic.
My work is defined by flat areas of bright colors and curves. My color palette is inspired by the colors of the 80s and 90s. I draw a lot of feminine curves but also of everyday moments. Mon travail se définit par des aplats de couleurs vives et des courbes. Ma palette de couleur s'inspire beaucoup des couleurs des années 80 et 90. Je dessine beaucoup de courbes féminines mais aussi des moments du quotidien.
3. What is your favourite medium and why?
I draw with my graphics tablet on my computer but what I prefer is the painting because I get my hands dirty. And with painting, formats and media are unlimited! Je dessine avec ma tablette graphique sur mon ordinateur mais ce que je préfère c'est la peinture car je met les mains dans le cambouis (expression française ;) ). Et avec la peinture, les formats et les supports sont illimités !
4. What is your artistic process like?
At first, I do photographic research to inspire me, with well-defined emotions or attitudes. I find them in general in fashion magazines of the 80s and 90s but also in the photos of my phone. Then I make a mix of inspirations to draw an illustration. It's a bit like feeling actually. Dans un premier temps, je fais une recherche photographique pour m'inspirer, avec des émotions bien marquées ou des attitudes. Je les trouve en général dans les magazines de mode des années 80 et 90 mais aussi dans les photos de mon téléphone. Ensuite, je fais un mix d'inspirations pour pouvoir dessiner une illustration. C'est un peu au feeling en fait.
5. Who and/or what inspires your work?
I am a bit of color and especially pastel. If I see something pastel or pop in the street, you can be sure that I will stop. Photography and cinema also inspire me a lot, especially in terms of framing. Je suis une mordue de couleur et surtout pastel. Si je vois dans la rue quelque chose de pastel ou de couleur pop, tu peux être sûre que je vais m'arrêter. La photographie et le cinéma m'inspire aussi beaucoup, notamment au niveau des cadrages.
6. What role does art play in your life? How does it change the way you view the world?
Let's say I see life with more colors! Disons que je vois la vie avec plus de couleurs!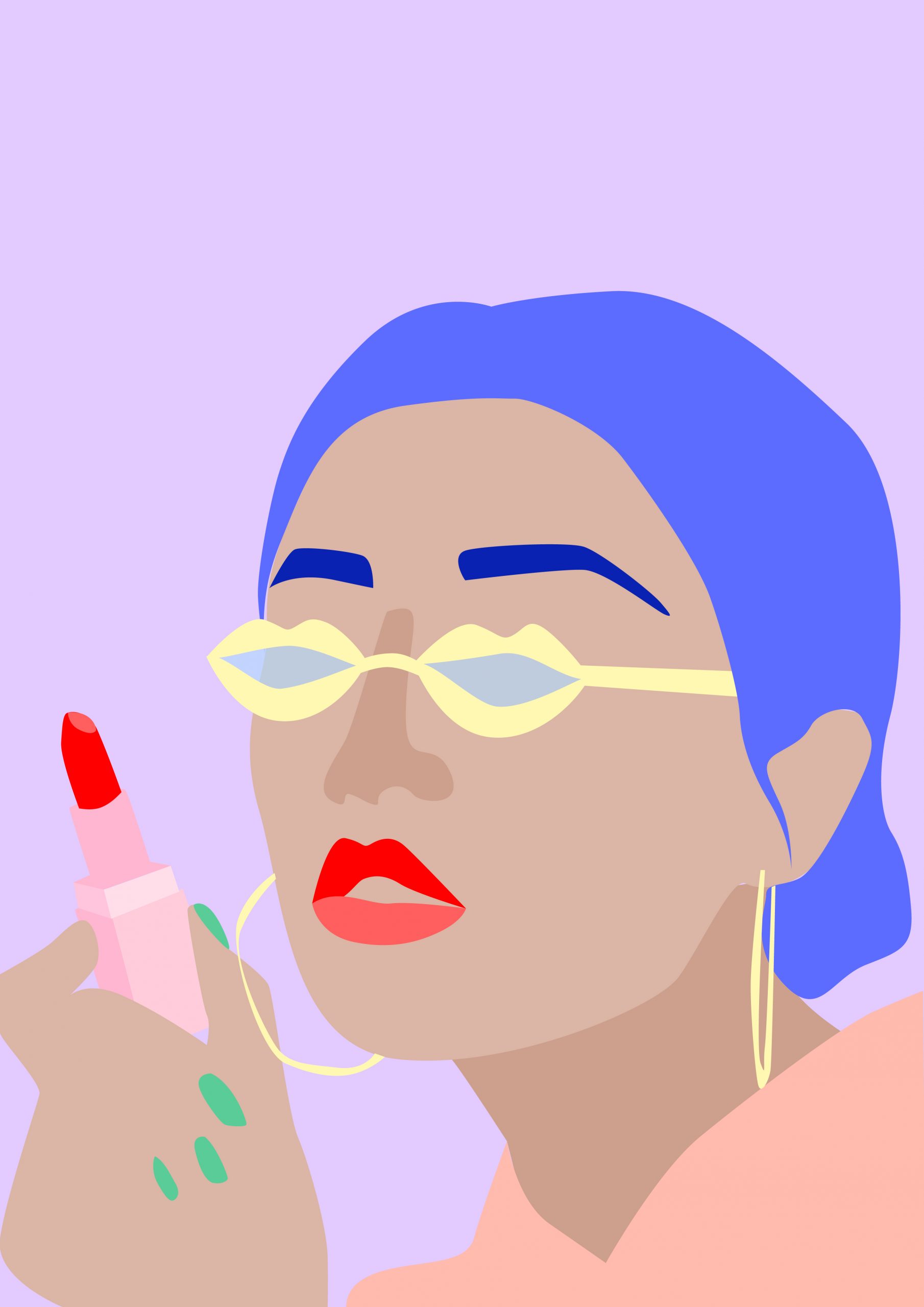 7. Where did you study?
I studied graphic design in Lyon at the École de Condé. J'ai étudié le design graphique à Lyon à l'École de condé.
8. Where do you see yourself in five years?
I see myself in a huge workshop with lots of friends with whom we would create all day, a sort of anthill of creativity. Je me vois dans un énorme atelier avec pleins de potes avec qui on créerait toute la journée, une sorte de fourmilière de créativité.
9. What about in ten?
Like Drake. Comme Drake.
10. What do you hope to achieve with your art?
Travel and put a little bit of color around the world! I'll love one day to be able to customize a basketball court, it would be so cool. Voyagez et mettre un petit bout de couleur un peu partout dans le monde ! J'adorerai un jour, customiser un terrain de basket, ça ce serait un vrai kiff.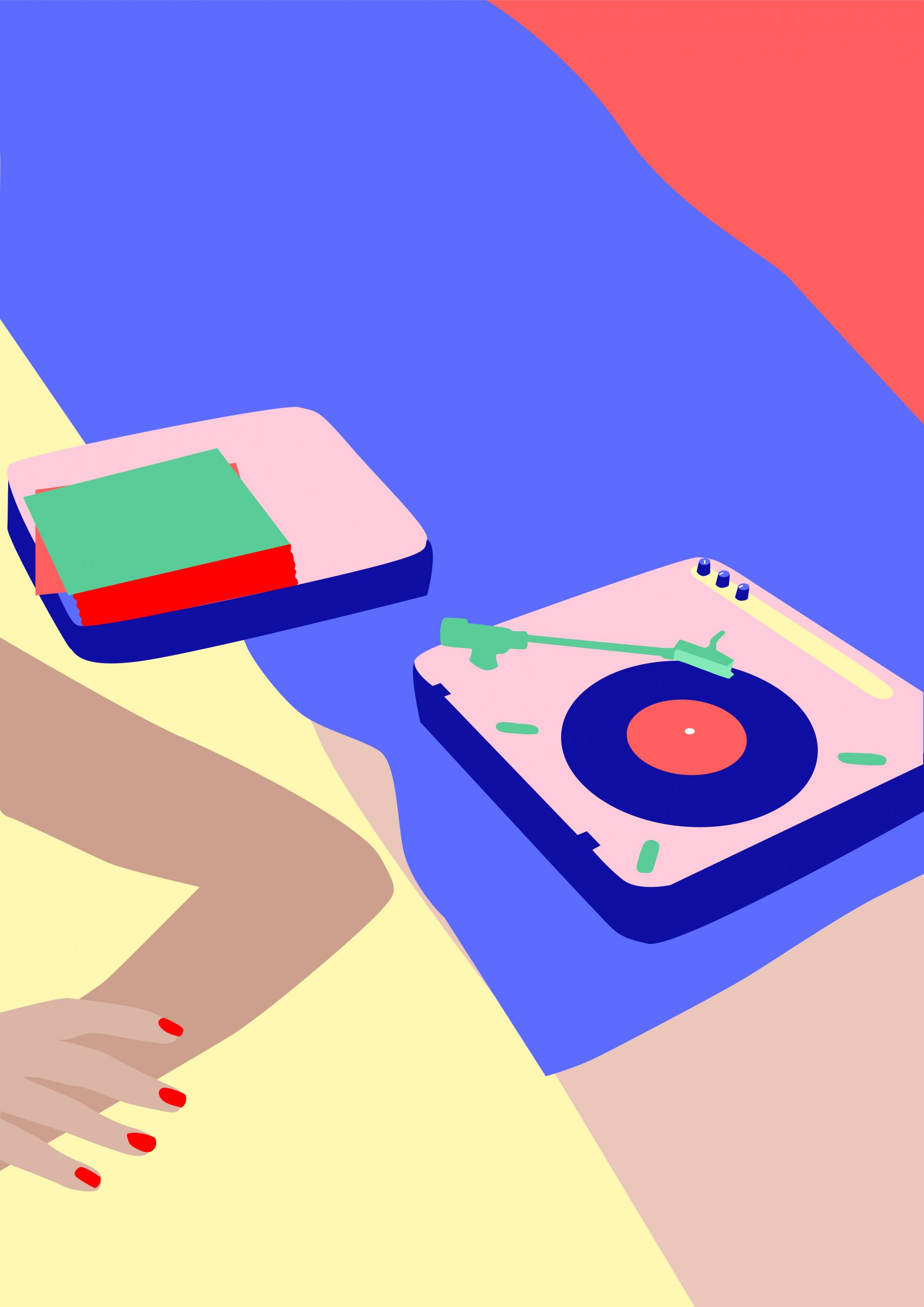 11. Now, tell us a little more about you as a person: what is your favourite food?
Vietnamese food. I discovered that in Paris and I don't get tired anymore. Almost every weekend when I'm here, we're going to eat Phô soup with some friends. La nourriture vietnamienne. J'ai découvert ça à Paris et je ne m'en lasse plus. Presque tous les week-end quand je suis là, on va manger une soupe Phô avec des potes.
12. Favourite book?
"Rainbow the most beautiful fish" of Marcus Pfister, for its holographic scales, we were all fascinated by this book when we were small. "Arc-en-ciel le plus beau poisson" de Marcys Pfister, pour ses écailles holographiques, on était tous fascinés par ce livre quand on était petit.
13. Favourite genre of music?
The rap even if I listen to a really different style. Rap même si j'écoute vraiment pleins de style différents.
14. What are your hobbies?
My job ? Mon métier?
15. If you weren't an artist, what would you be?
Basketball player! Basketteuse !