Instagram:
@em_ea
Facebook:
www.facebook.com/emea.artworks
Tumblr:
http://emeablog.tumblr.com
1. What's your story? Where are you from?
I'm EMEA, I'm 25. I come from a village in Mallorca, Spain. When I was a kid I enjoyed looking out the window while travelling by car. Thats where I started to notice all the signs and graffiti. I always loved drawing and at the age of 14 I started painting on walls. At the age of 18 I went to study art and design in Barcelona, to turn my hobby into a career.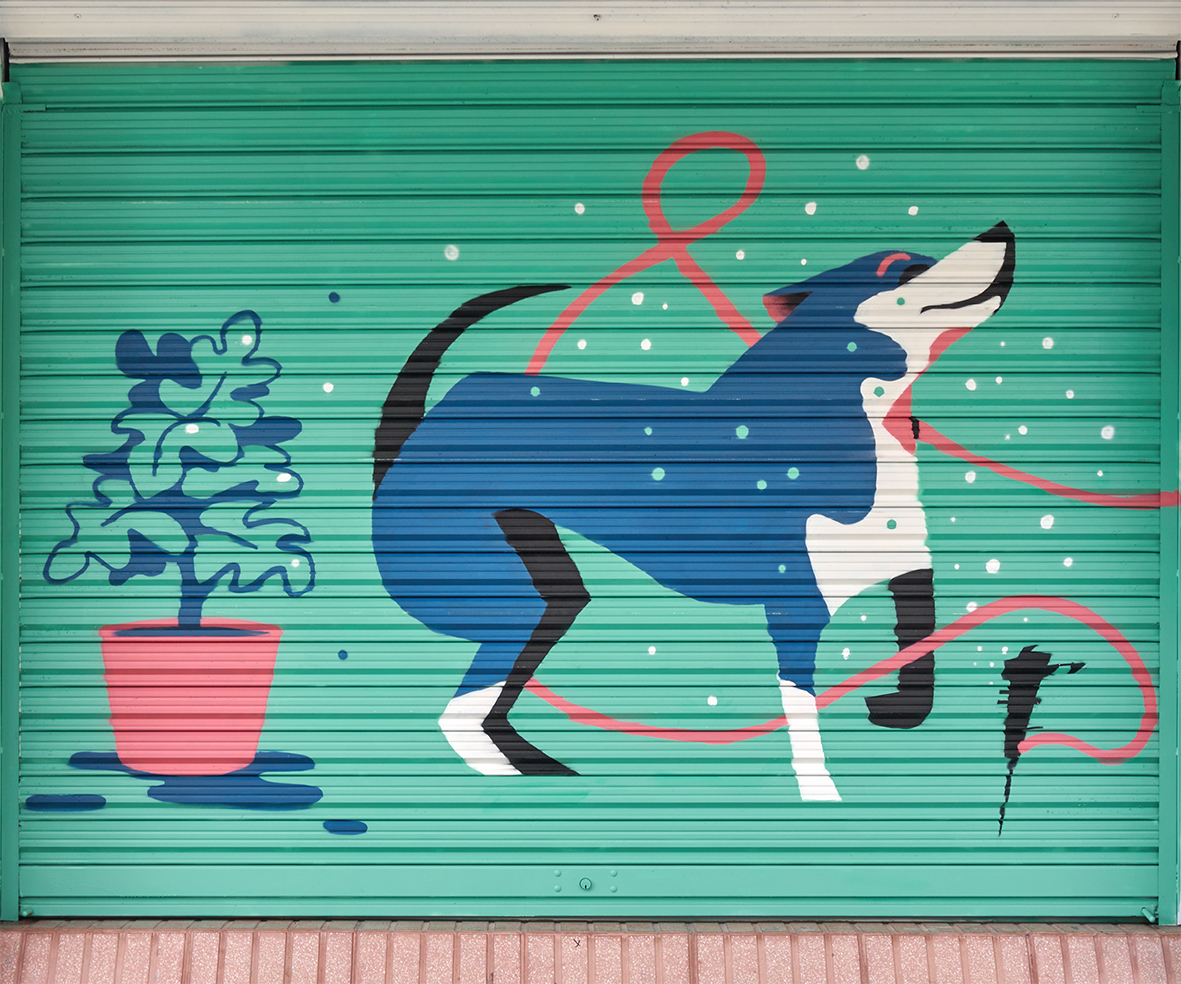 2. Tell us about your aesthetic.
I like to draw more than one element using the same line. Color plays a very important role in my work, from bright colors to saturated colours it all depends on the context. Being from an island with a lot of sunshine, there is a lot of contrast with light and shadows. Thats why I use a lot of black and white.
3. What is your favourite medium and why?
Spray paint. It made me risk my drawing skills, if something goes wrong it all goes wrong. Its all or nothing! It also makes me get out of my confort zone every time I take it.
4. What is your artistic process like?
Head and hand go separately. First I sketch my idea, I work with the concept I want to make, and then I leave the hand for the physical job. For example, I do graffiti at night and my alter ego is a vampire. I have the perfect idea in my head of a vampire but every time that I draw it, it comes out different. I like to think there is an independent brain inside of my hand.
5. Who and/or what inspires your work?
Cartoons from the 60´s. I also get inspired by movies but specially old ones and gangster movies. On the other hand my inspiration is constructed of advertisement from the 90s.
6. What role does art play in your life? How does it change the way you view the world?
I value more the small things. The beauty of a plant or a stroll through the supermarket looking at all the advertisement.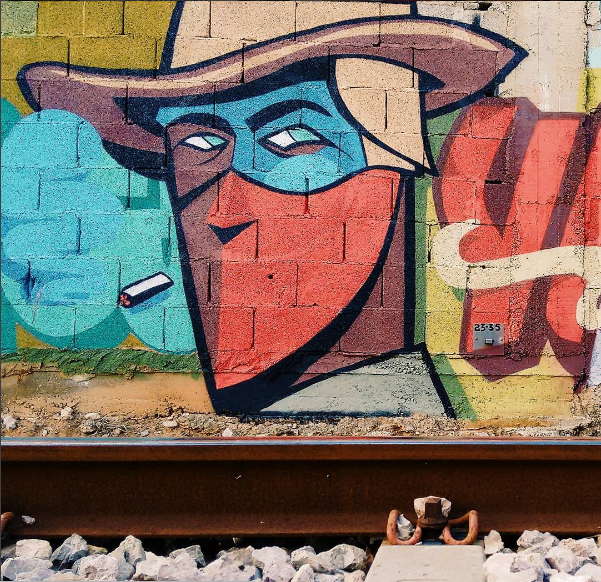 7. Where did you study?
Eina, Barcelona and IUAV, Venice
8. Where do you see yourself in five years? Working in an agency?
No idea, Im not sure if I will be on the island. What I do know is that I would like to paint more outside Spain.
9. What about in ten?
I hope to be painting around the world!
10. What do you hope to achieve with your art?
I hope to find the end of the road of getting to know myself.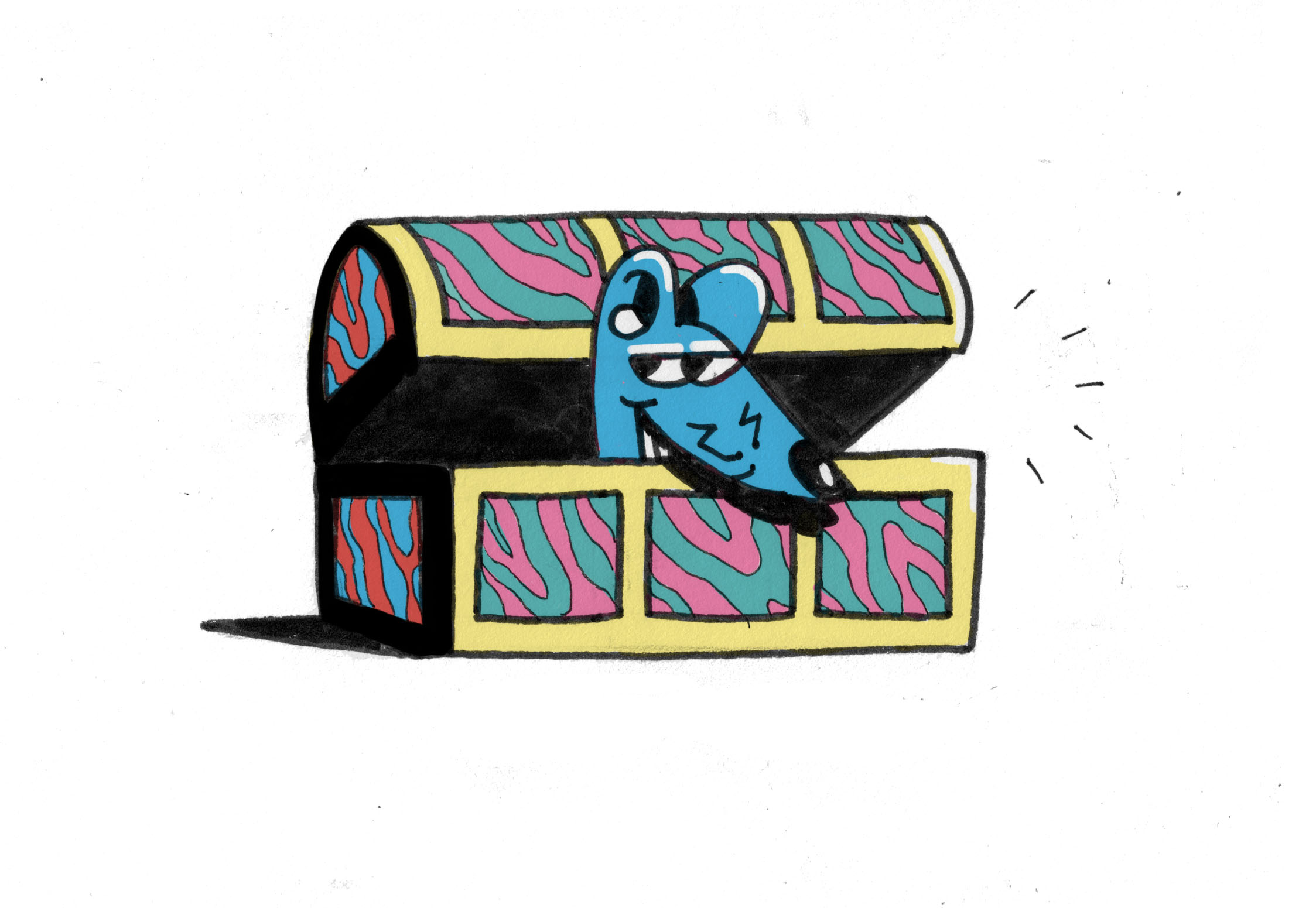 11. Now, tell us a little more about you as a person: what is your favourite food?
Spicy food!!
12. Favourite book?
Zorba the greek, the jungle book
13. Favourite genre of music?
Hip hop
14. What are your hobbies?
Travelling and looking for abandon places!
15. If you weren't an artist, what would you be?
Crossword writer, B-movie screenwriter, video shop worker.