Instagram: @emanuel_wiemans
Website: www.emanuelwiemans.com
1. What's your story? Where are you from?
I'm an illustrator, animator, and storyboard artist working from Amsterdam and living in a city closer to the sea called Haarlem.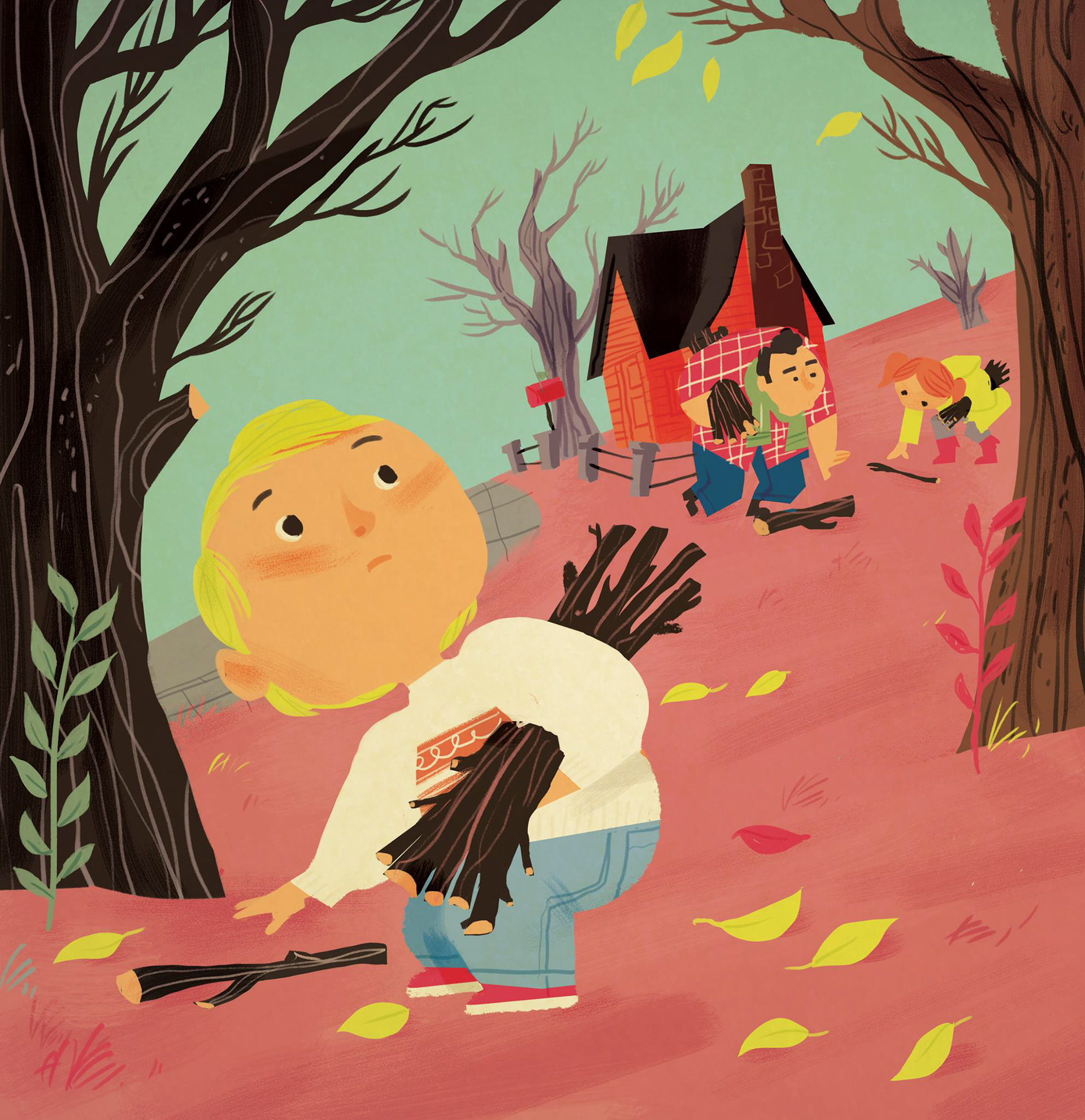 2. Tell us about your aesthetic.
For me, an illustration works when the image lives! It might be a character or a house. A car or a cat... it needs to swing and/or move!
3. What is your favourite medium and why?
I work mostly digital because it's fast and it's versatile. However, working analogue makes me focus more. Next to the fact that it's a treat to have an analogue-original piece when the day is done.
4. What is your artistic process like?
It's diverse but generally, I make three or four very small thumbnail sketches to figure out a concept. When one is chosen or approved I generally do a rough sketch on half resolution with a big digital brush... to get a feel for the most important shapes... (so as not to get lost in detail.) and then I finalise in mostly not more than 3 layers.
5. Who and/or what inspires your work?
As far as illustration goes: Mary Blair, Aurelius Battaglia, David Prudhomme, Jorge Gonzalez, Crumb, J.P. Miller, Pritt Parn, Ronald Searle, Sempé, Pedrosa, M.Sasek, etc but I am really inspired by old street photographers like Saul Leiter, Diane Arbus, Vivian Meijer, Ed van der Elsken.
6. What role does art play in your life? How does it change the way you view the world?
I am constantly searching for ways to improve my art which can be really inspiring but it's also a burden. Then again: after 20 or so years in this business there are times when it's "just work" and that's just fine.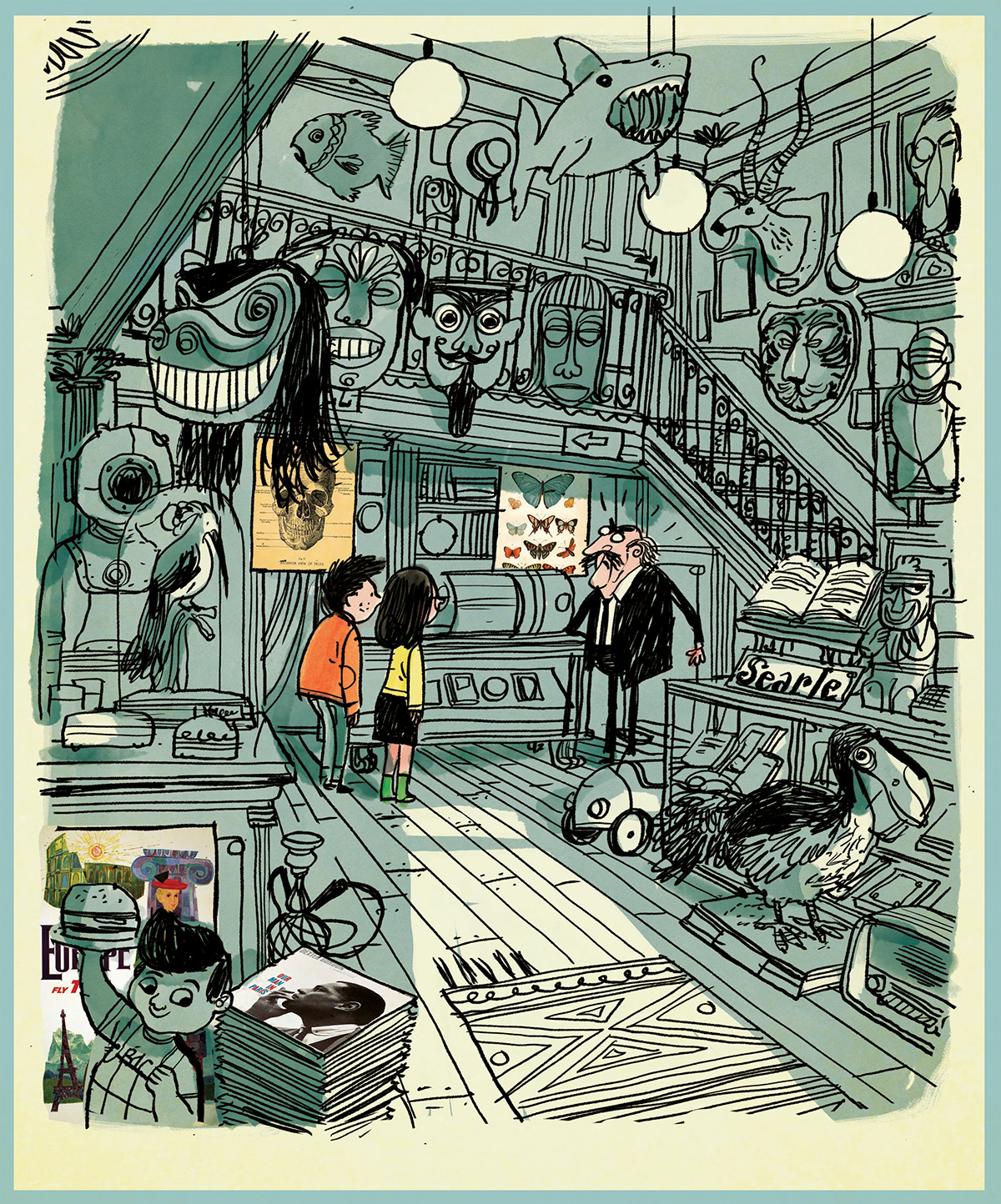 7. Where did you study?
I studied art school in Utrecht the Netherlands
8. Where do you see yourself in five years?
I'm hoping to write more books and I'll finally be working on some graphic novels and hopefully, I'll have improved my animation skills.
9. What about in ten?
I hope I'll be able to afford to have more time to work on my own projects...
10. What do you hope to achieve with your art?
First, I would like to reach a lot of folks and then obviously hope they like what they see and read. Secondly, to that, I hope my art (be it writing or illustration) will trigger an emotion, be it laughter or sadness... as long as it touches a string.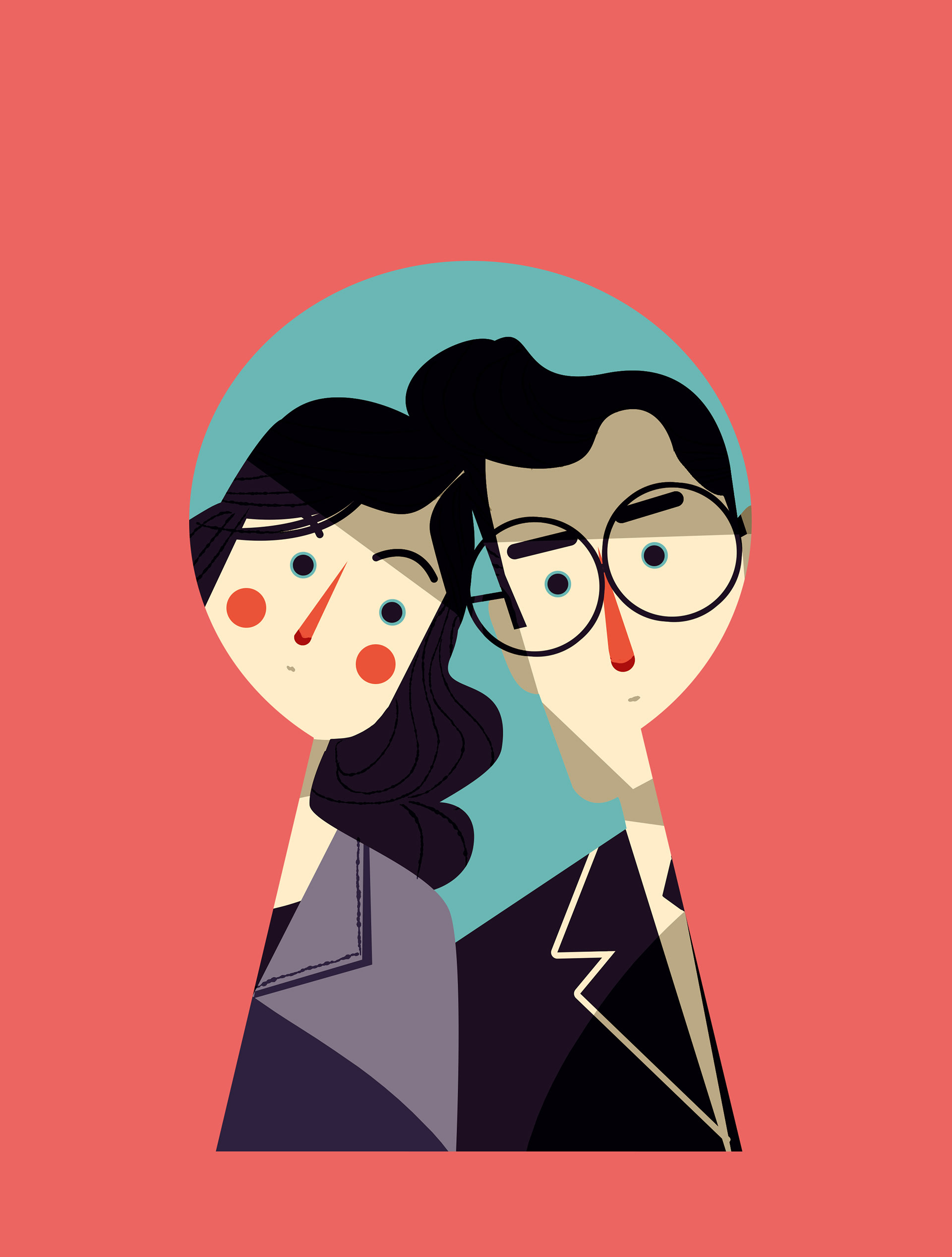 11. Now, tell us a little more about you as a person: what is your favourite food?
Next to illustration, I am a vintage Vespa enthusiast. I've owned over a dozen Vespas over the years and I love to renovate them and work on the engines.
12. Favourite book?
That would be "my name is Asher Lev" By Chaim Potok
13. Favourite genre of music?
Jazz, boogaloo, early soul
14. What are your hobbies?
Renovating houses, cooking, music, working on cars, scooters or motorbikes, travelling. I play drums in a couple of, mostly jazz orientated, ensembles.
15. If you weren't an artist, what would you be?
I think life is about trying as many different things as possible... and only later in life, when earning a living becomes more important. One should focus a bit more. However, I try to never be a one trick pony. So even if I weren't an artist, I would probably be a combination of other things.