Instagram:
@embroiderybynusik
1. What's your story? Where are you from?
My name is Tatyana and I live in Moscow, Russia. And I began to embroider last year.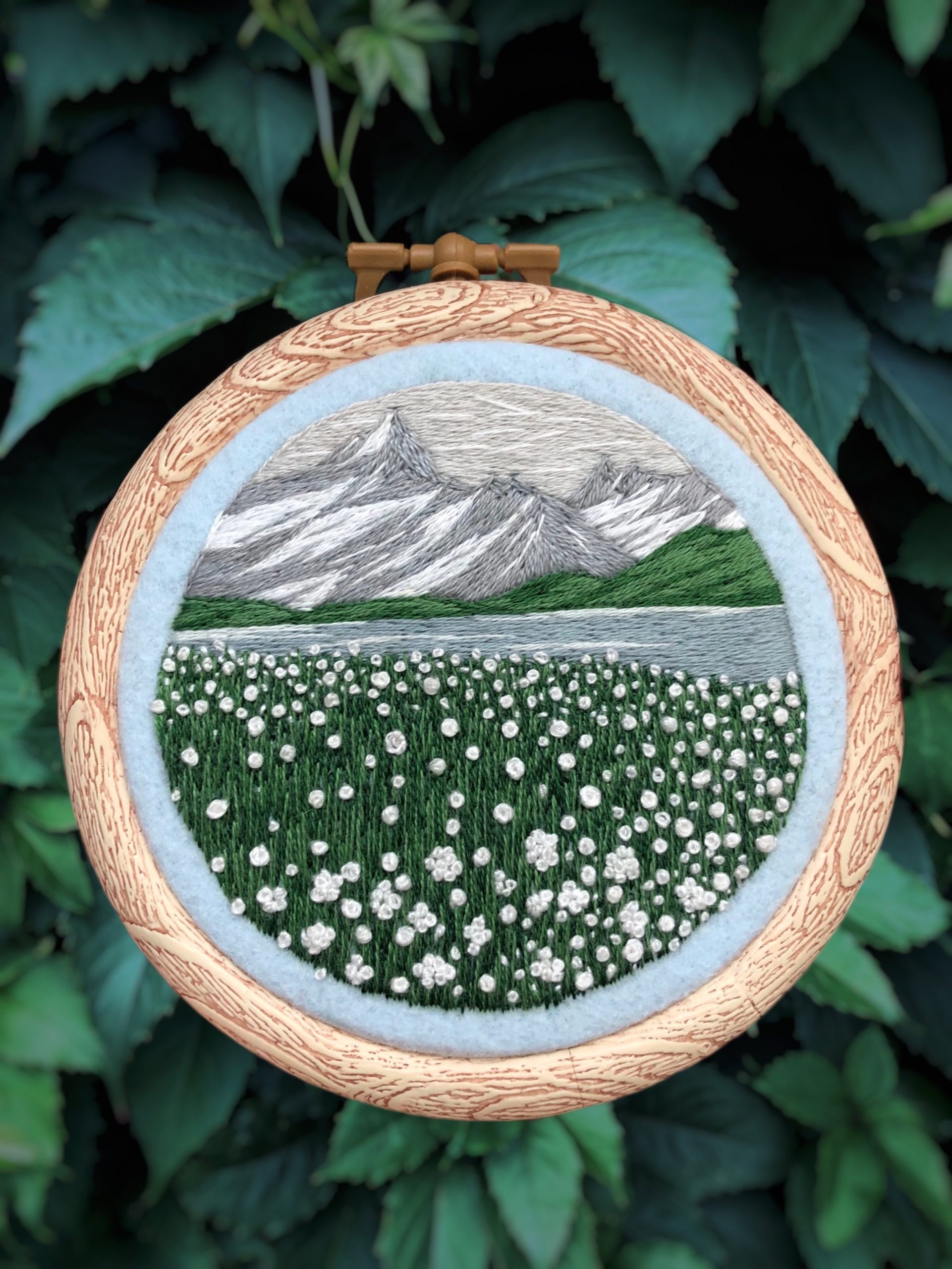 2. Tell us about your aesthetic.
So, first of all, I want to mention the importance of learning languages. In my case, English plays a huge role in communication with my consumers and thanks to English I can watch a lot of media such as movies videos or read some articles. My embroiders represent what I feel right now, I consider it to be a true form of art. It comes from the heart.
3. What is your favourite medium and why?
Through the embroiders I can say more than only embroider. I can create a landscape that you can touch and feel. I mean You can through your fingers, for example, touch the sky or to stroke the sea or green grass.
4. What is your artistic process like?
Firstly, I do the draft of the future landscape on the tissue and then I create an embroidery. I pick up colors of threads while I am embroidering a landscape.
5. Who and/or what inspires your work?
I get inspiration from nature, books, TV-shows and also different photos.
6. What role does art play in your life? How does it change the way you view the world?
Communication with different people makes me feel content. When you know that your work makes somebody's life a little bit better, it's such an unbelievable feeling, I can't describe it.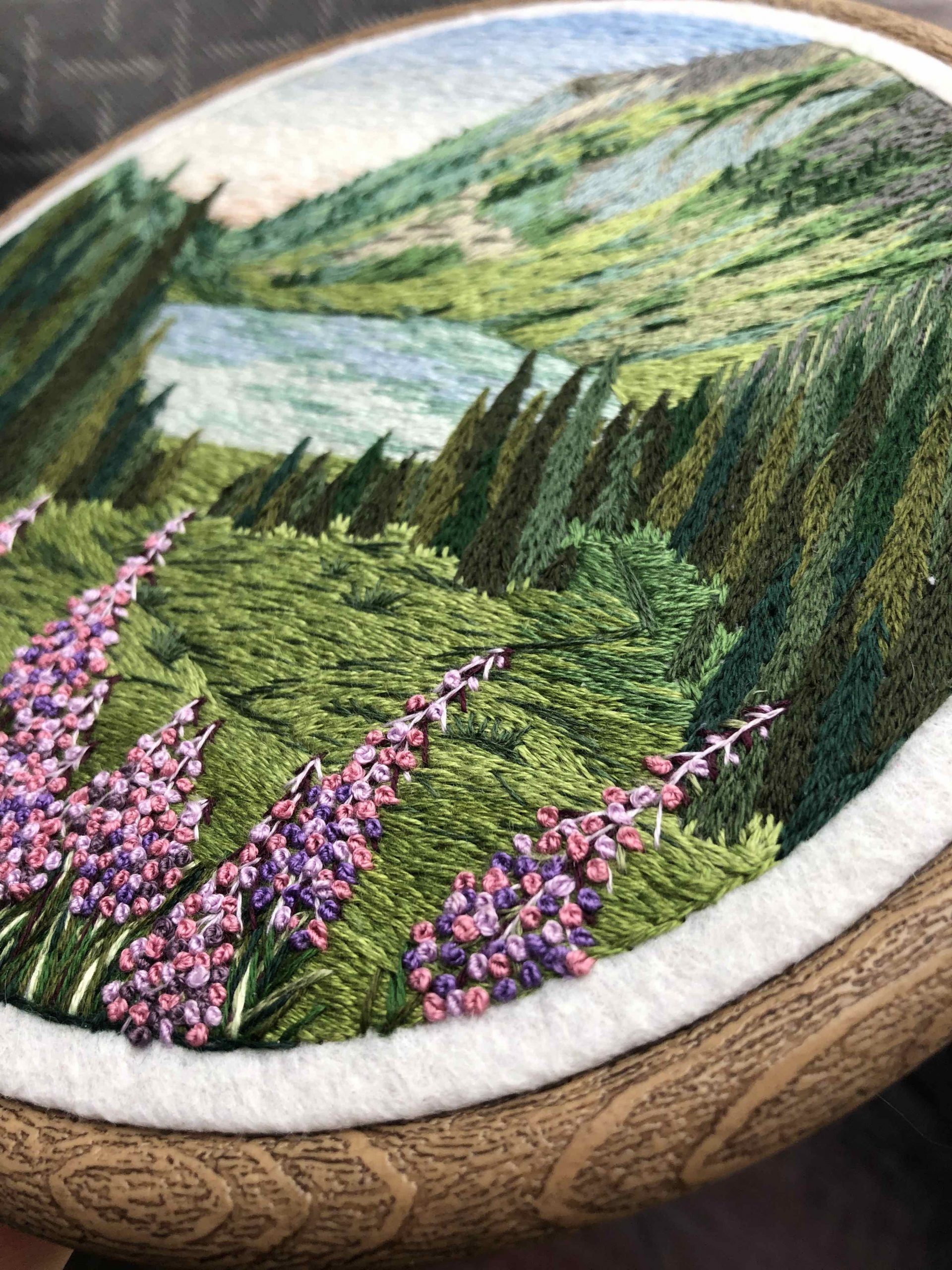 7. Where did you study?
I am self-taught. I have been doing this since my childhood. I used to do cross-stitching and later I learned how to embroider.
8. Where do you see yourself in five years?
It's such an interesting question. I would like to diversify my shop and find a solution to make embroiders more colorful.
9. What about in ten?
I think it's a philosophical question, but maybe I want to create some classes on how to embroider beautiful landscapes.
10. What do you hope to achieve with your art?
I would like to inspire people by my embroiders and brighten up their mood daily.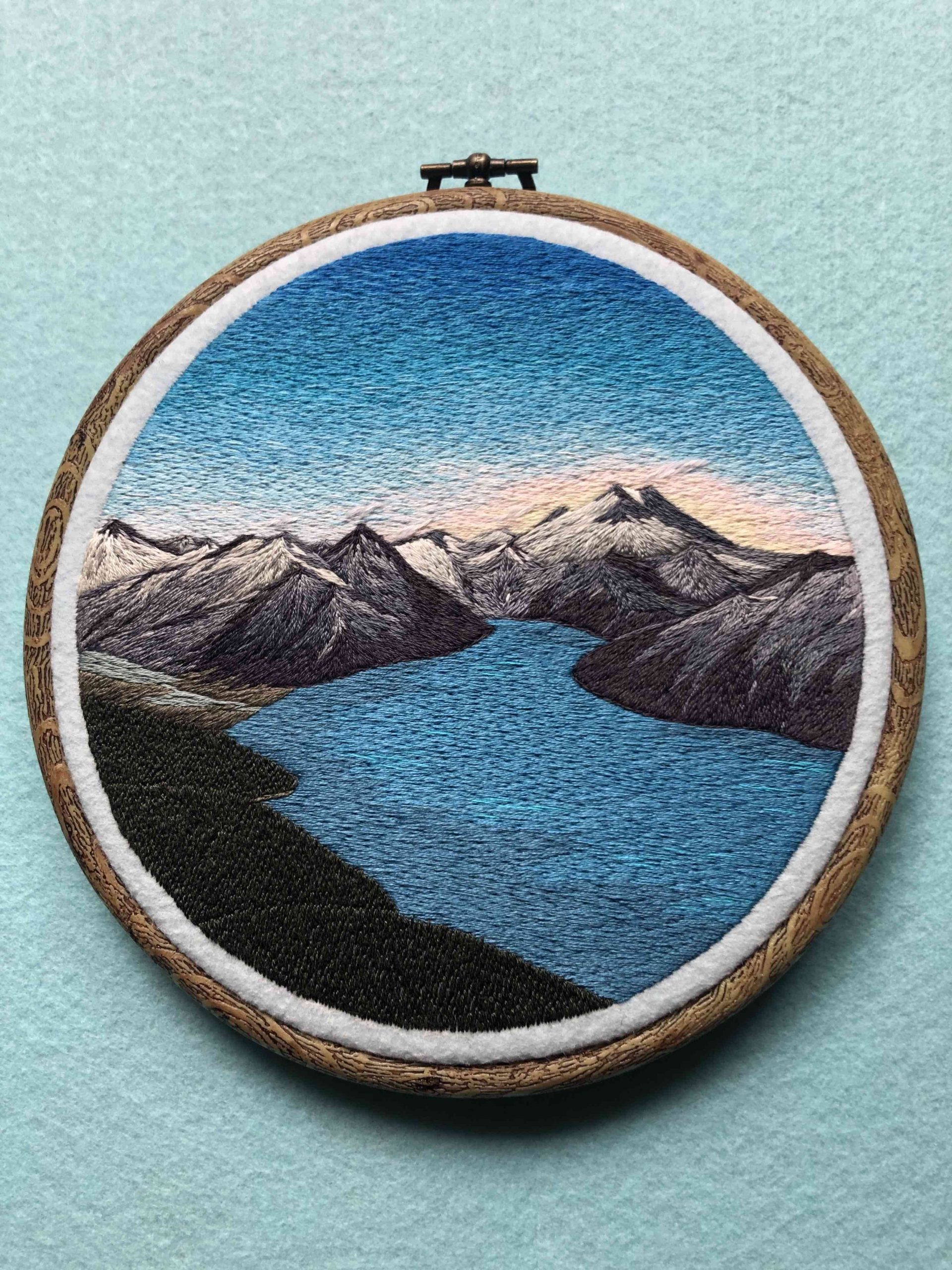 11. Now, tell us a little more about you as a person: what is your favourite food?
Actually, I like to eat delicious food such as seafood or whatever but most of all I have a sweet tooth.
12. Favourite book?
I cannot choose one favorite book. From the last book, I highly recommend reading "Slade House" By David Mitchell and Two Years Eight Months and Twenty-Eight Nights by Salman Rushdie. But I mostly, I prefer Russian classics.
13. Favourite genre of music?
I listen to different music. It depends on my mood.
14. What are your hobbies?
My hobbies are my Instagram blog (@embroiderybynusik) and also embroidery.
15. If you weren't an artist, what would you be?
If I were not an artist I would be a good dancer.