Instagram:
@emiliesarnel
Etsy:
www.etsy.com/shop/emiliesarnel
Website:
www.emiliesarnel.com
1. What's your story? Where are you from?
I'm from France, and I'm now back in Paris after nine years living and working in Asia… Shanghai, Tokyo then Hong Kong, where I really started to push my illustration style. I had my clients base there, now it's evolving slowly to the French market. Not at the same pace obviously! Paris is full of very talented people, so it's challenging but that's one of the reasons why I came back.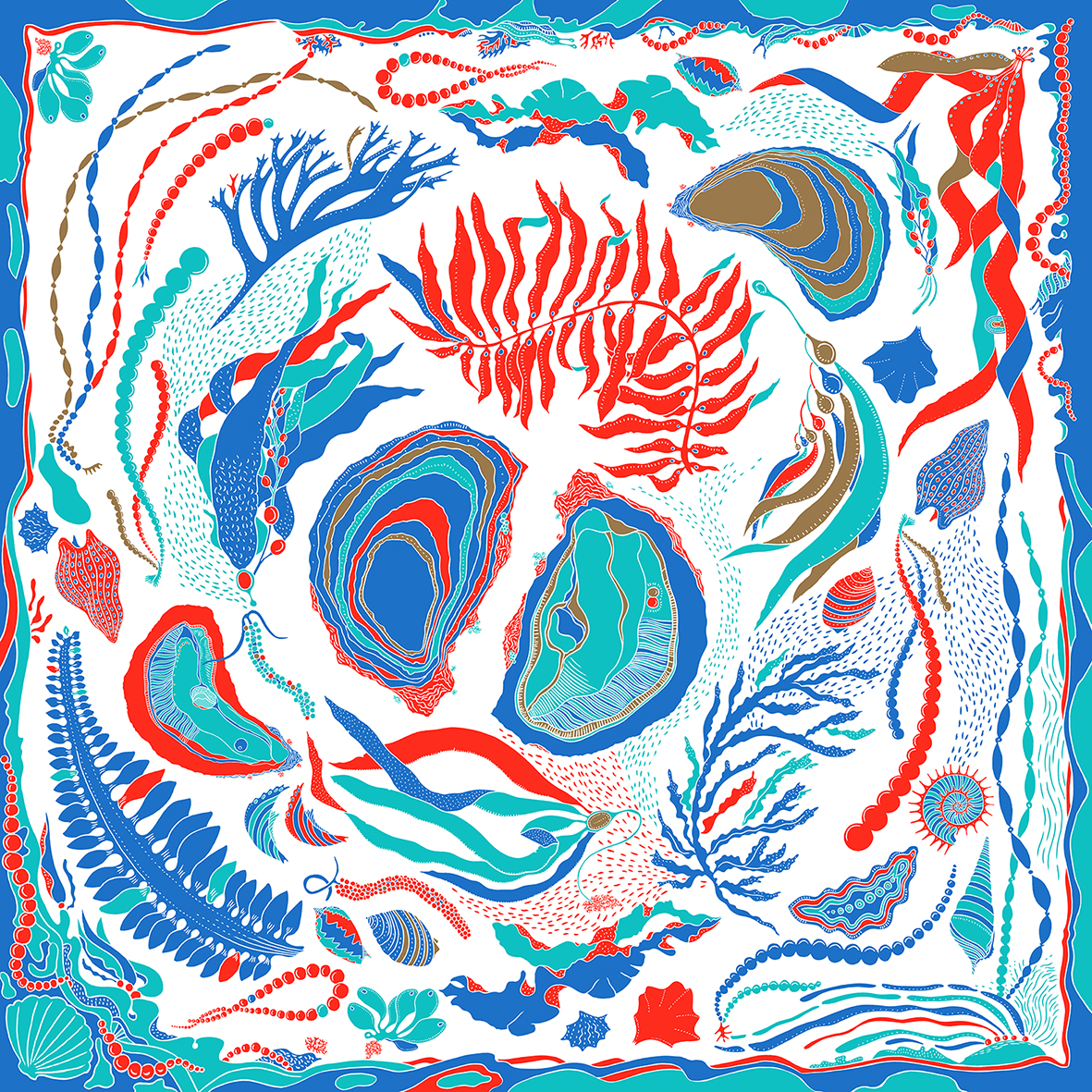 2. Tell us about your aesthetic.
I guess my work has a bit of Asian influence. I can't help it. It always inspired me. I like to study the shape of things I find (daily objects, natural elements...) and play around with them, a bit like a collector. I also like to play with the white of the paper. I guess it's something I got from Japan. I also like to play with strong or pop colour fields and search for the best colour combination. I could spend hours picking one colour.
3. What is your favourite medium and why?
Silkscreen printing! It's been years since I wanted to print again my own artworks and it will finally happen this year. I can't wait! Risograph printing is also very fun and allows me to print my artworks at a better cost. But then it's not the exact same result. I also occasionally paint if I don't plan to print. I should do more of that because I really enjoy it when I do it.
4. What is your artistic process like?
I draw on paper first with a thin Chinese ink brush. Then I scan my drawings and fill colours digitally, usually in Photoshop. It might be a bit "old school" but I really can't illustrate only digitally. I can never reach the same quality of lines if I draw directly on the computer. Then I print! My favorite step is the printing when my illustrations and colours come to life.
5. Who and/or what inspires your work?
I think what always inspired me the most is living in a foreign place and being daily challenged to understand a culture, a world I don't have the keys to read immediately. Everything seems much more interesting or inspiring than back home, even if it isn't in reality. Then, of course, Chinese and Japanese painting, such as calligraphy, or prints had a lot of impact on my work, but I'm trying to get away from it. Lastly, nature and fun people around me :)
6. What role does art play in your life? How does it change the way you view the world?
It keeps me calm and steady. It's probably a therapy as well, I need it and I don't think I will ever stop.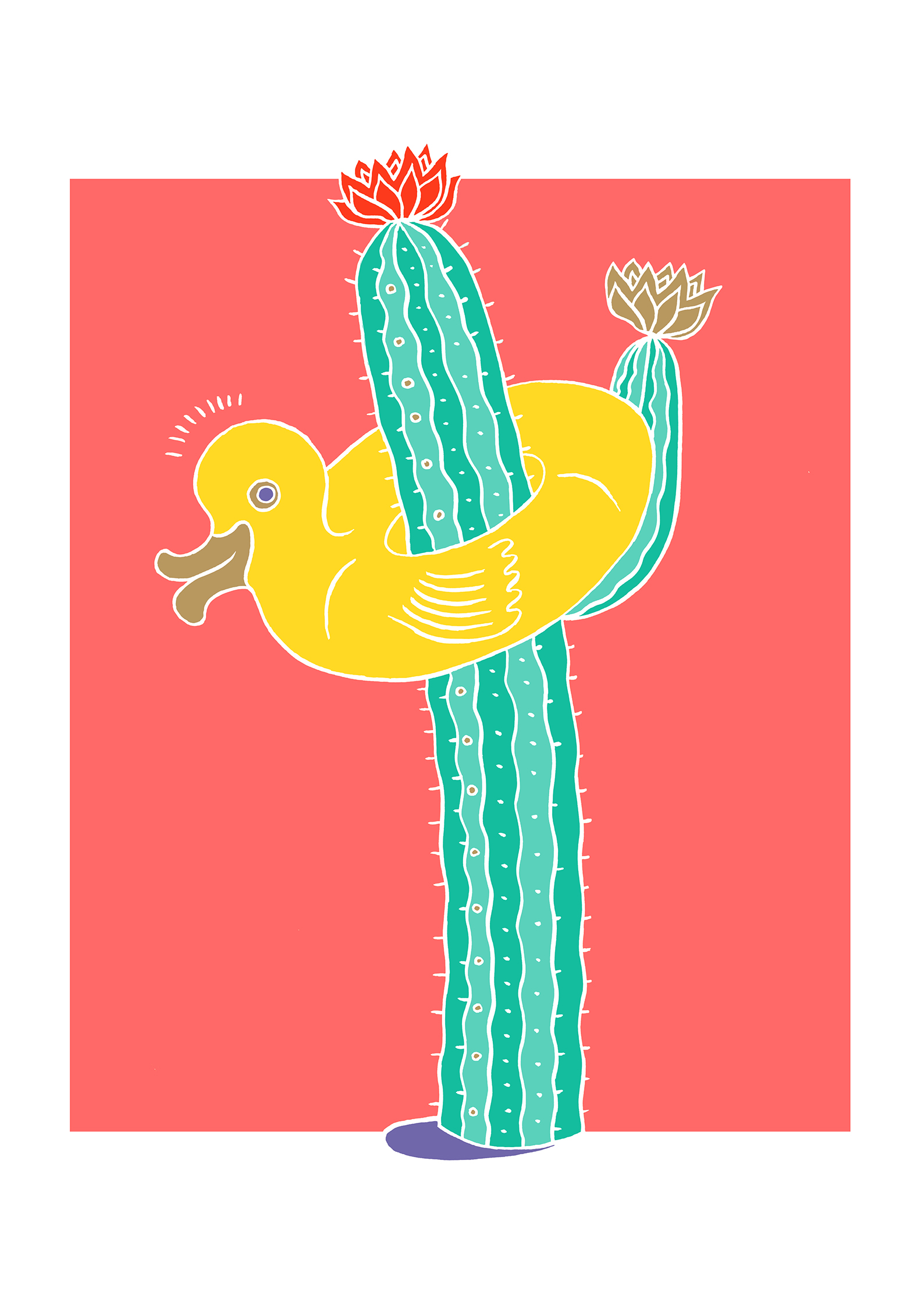 7. Where did you study?
I studied graphic design, and got a master degree at ENSAD Ecole Nationale des Arts Décoratifs, in Paris, France in 2007. Right after graduation, I left for Shanghai to do an internship in a Chinese graphic design studio, Hopesun Design, lead by designer Shen Hao Peng for a few months. Then I stayed and worked in various places for 9 years in Asia. Who would have guessed?
8. Where do you see yourself in five years?
Maybe still in France, but out of Paris, living in a bigger space and working from my own silkscreen printing studio, working on a product brand as well with my husband, Patrick Kim-Gustafsson who's is a product designer and always has crazy ideas. My future kid will also probably be involved in our creative process/project.
9. What about in ten?
Haha, abroad again? Who knows! Sometimes I miss living in strange cities or places. I miss being a stranger. It's so inspiring.
10. What do you hope to achieve with your art?
I hope to make people better and inspire them :)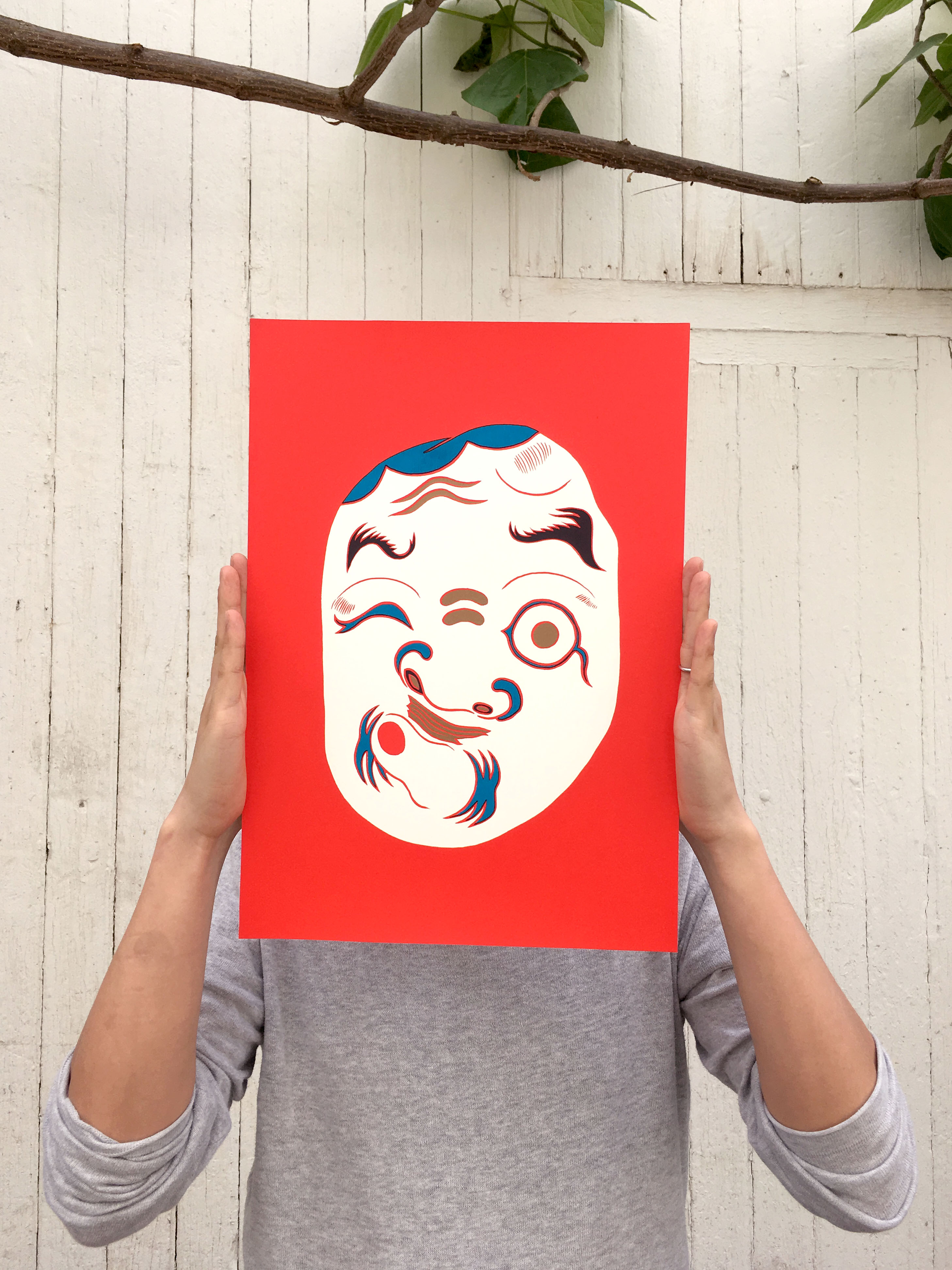 11. Now, tell us a little more about you as a person: what is your favourite food?
Since I'm pregnant, I'm obsessed with certain things such as tomatoes and pickles.
12. Favourite book?
I read a lot since I'm back in France… I love hanging out in local Parisian bookshops. Maybe I should mention this beautiful book " Shinrin Yoku" or "Forest Baths" demonstrating how spending time in the forest can heal us. The power of forest and trees on us has been recognised scientifically in Japan for many years already. The book is called Shinrin Yoku, by Chinese Dr Qing Li.
13. Favourite genre of music?
Any uplifting, happy music. I can't listen to slow, or melancholic music especially with guitar...haha… Always been more into Soul, hip-hop beats more than rock but I'm opening up now. I listen to so many things anyways. I also discovered more French music since I'm back such as Fishbach, Malik Djoudi and I really enjoy it!
14. What are your hobbies?
Hobbies apart from drawing?! Being as close to nature as I can, green escapes out of town have been my main hobby recently, by the sea or in the countryside.
15. If you weren't an artist, what would you be?
A gardener or landscape designer!