Instagram:
@emilsellstrom
1. What's your story? Where are you from?
Born in Stockholm in the 80's. Grabbed a pen as soon as I became sentient and held it close from that point on. After finishing my military service, rotting away in a video store and making layout for an infinity of car manuals I decided on becoming an animator. So I packed my bags and went to Denmark for a BA in character animation. After that I worked with production and ended up working solid as an art director for MTV. I quit recently and jumped ship from TV to the gaming industry, that's where I am right now. Here's a one piece pick from my time at MTV:
https://vimeo.com/43835065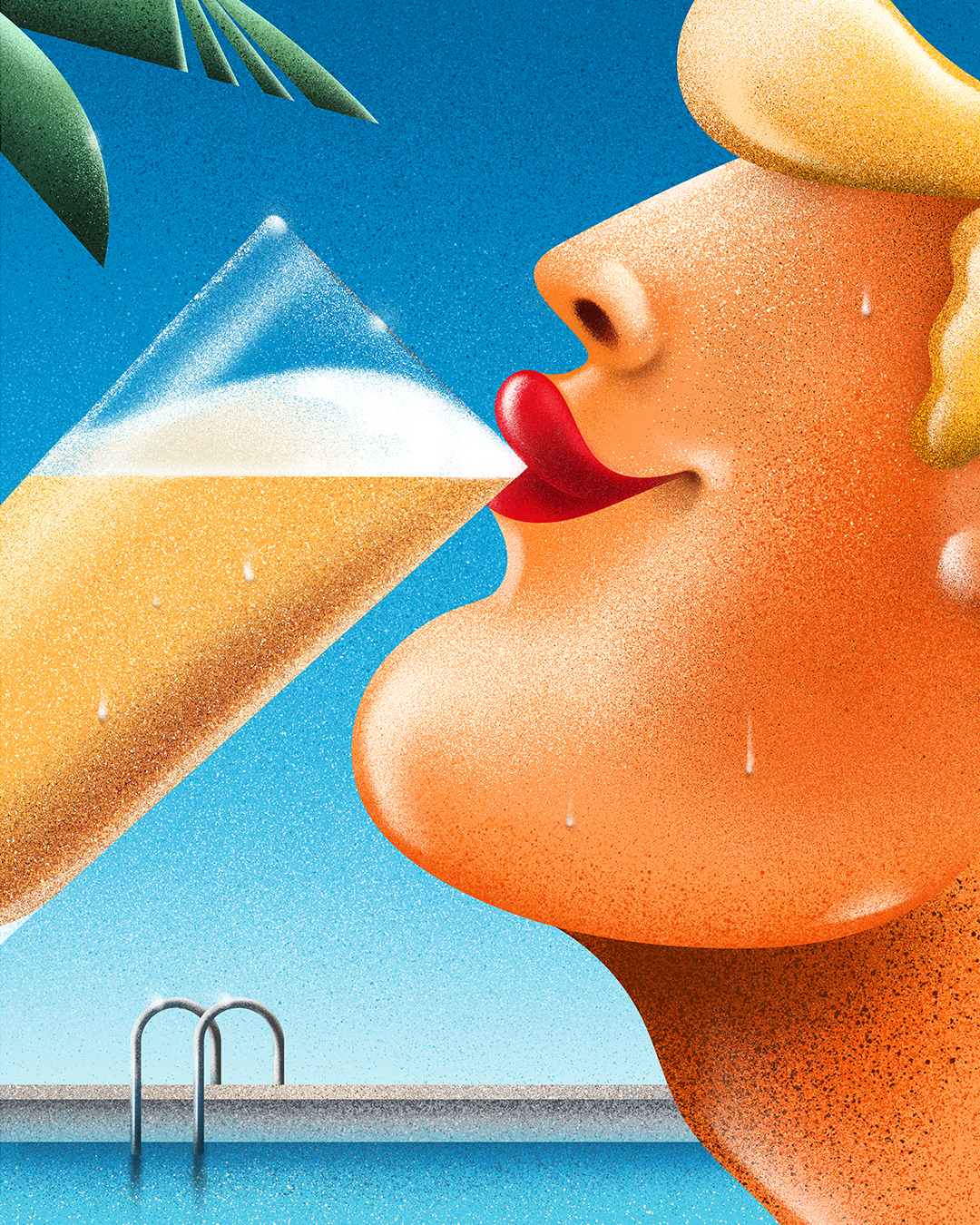 2. Tell us about your aesthetic.
Oh, I jump from style to style. I can't allow myself to get stuck in one style or medium. I guess I need to push myself in order to not lose interest. Cross all outputs, there's hopefully often a noticeable red thread. In general I'm drawn towards humour and bright colours
3. What is your favourite medium and why?
I've gone total digital when it comes to drawing and painting, to save some time. I recently picked up wood sculpting though, neeeeeed to work with my hands from time to time.
4. What is your artistic process like?
Gut feeling, thumbnailing, then final (when it comes to personal work).
5. Who and/or what inspires your work?
Right now I'm exploring childhood impressions style wise, such as airbrush. Maybe I'm dealing with an age crisis or something.
6. What role does art play in your life? How does it change the way you view the world?
For me it's all about details! I'm always looking for gold nuggets in my surroundings, characters, motion or objects. Thinking I can hopefully bend that into some kind of fun output.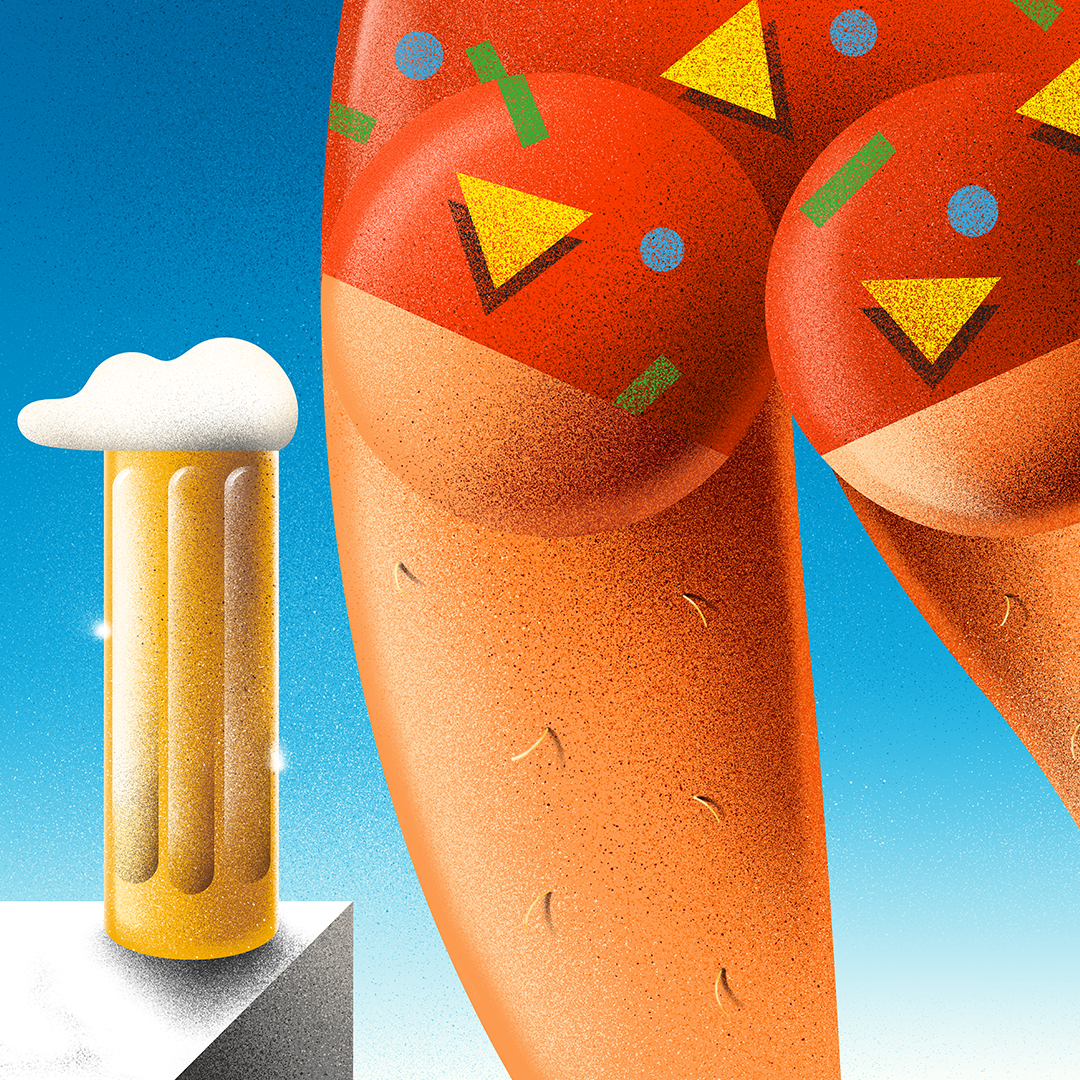 7. Where did you study?
Apart from elementary school, the animation workshop in Viborg. A great environment that pushed me in the right direction and gave me the spark to continue a more artistic line of work.
8. Where do you see yourself in five years? Working in an agency?
Can't predict the future but my aim is to stay close to a pen.
9. What about in ten?
Maybe get an all in, total life crisis and become a dentist with a huge wrist watch. Or just a bald man with a beer by the pool.
10. What do you hope to achieve with your art?
A smile (cheeeeeezy I know).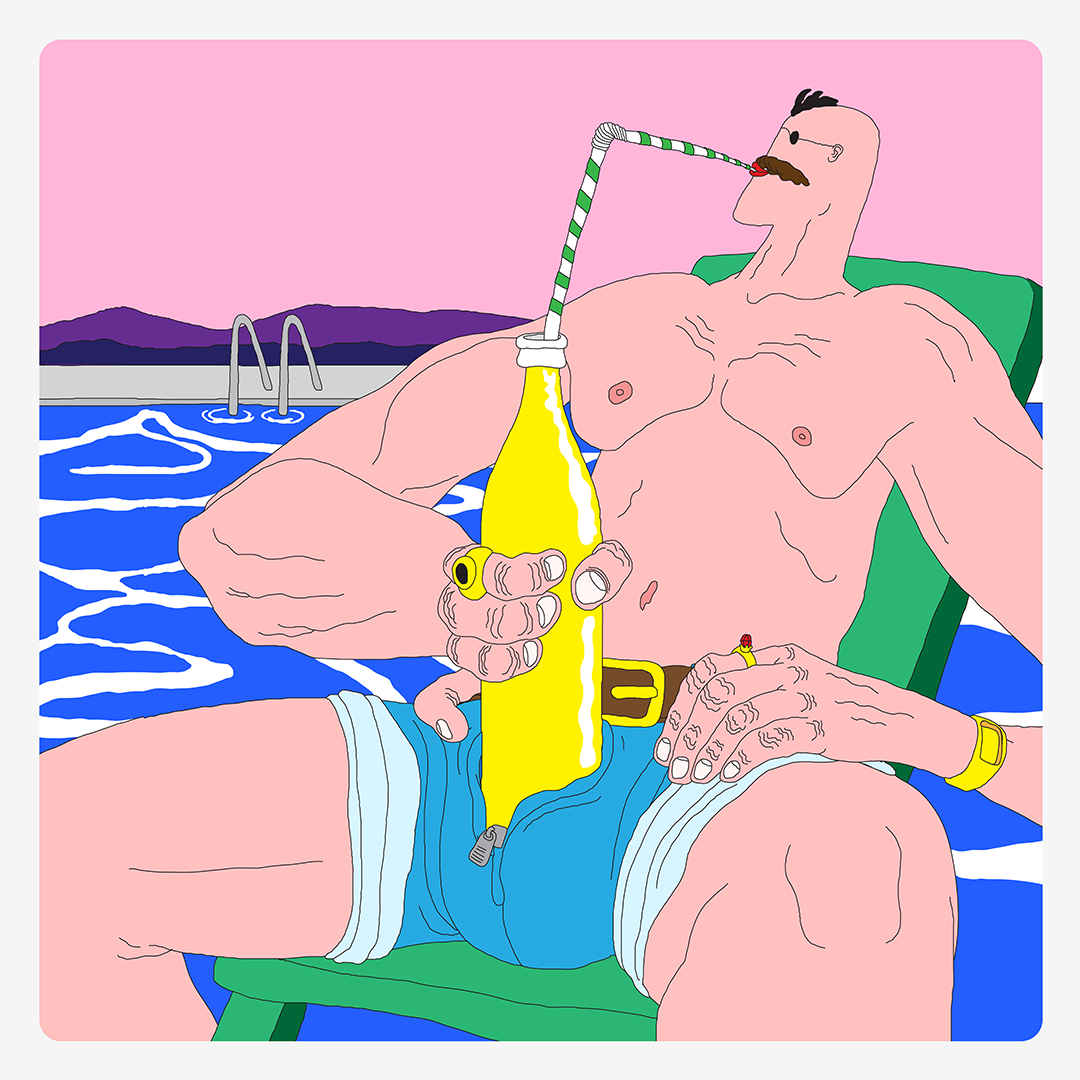 11. Now, tell us a little more about you as a person: what is your favourite food?
I hope food don't define me as a person. If there's ever a gray ball of "all that a human needs to survive", I'd eat that for the rest of my life. Does beer count?
12. Favourite book?
Right now I only manage to read fifty pages of all kinds of books. Last time I got totally hooked on a book, Röde orm (in my teens). Right now I only read history related books. Anything from "detailed inside look of Swedish castles" to contra fact history.
13. Favourite genre of music?
Just like aesthetics, I jump from genre to genre. But in secret, always fall back to Caribbean music pre 1995.
14. What are your hobbies?
Too many… but to name two, drums aaaaaand BEEEEEER!
15. If you weren't an artist, what would you be?
Easy, a carpenter with my friend Matthias