Instagram:
@emmarodriguezart
Facebook:
www.facebook.com/emmarodriguezart
1. What's your story? Where are you from?
I'm from Bristol, England, I'm currently studying a BA in Drawing & Print at the Arnolfini and also studied Film Making at college, I work in a shop on Saturdays to try and make a little bit of money.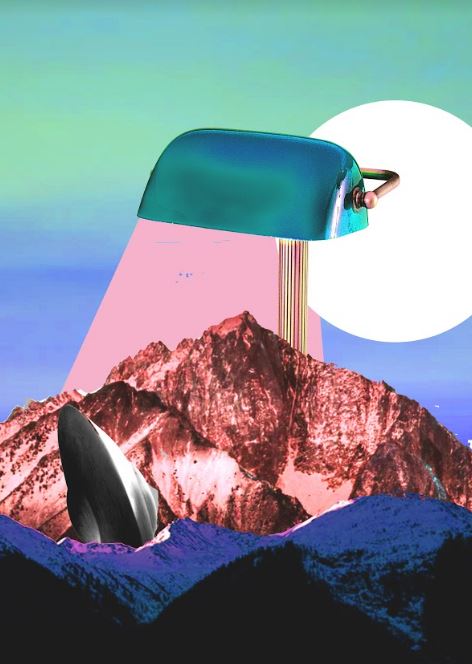 2. Tell us about your aesthetic.
My aesthetic is all about how I see the world, or how I would like it to look. I see shapes and colours in everyday objects but would like people to experience a therapeutic kind of world through my work. I dont do anything that isn't bold and colourful, it would be hard for me to try. I also try and represent planets, the and and the moon and platonic objects, trying to incorporate the rest of the universe in my surrealist landscapes.
3. What's your favourite medium and why?
My favourite medium is digital, I have worked through digital from a young age and I have mostly self taught myself how to use programs like Photoshop and Illustrator. The first time I saw digital illustrations at a young age, it blew my mind and I simply needed to try it. I also do arts and crafts with hand made drawings as I do enjoy the traditional methods every now and then.
4. What's your artistic process?
I can't really say I have a process, being at uni I feel forced to create sketchbooks and studio files etc, when I work at home and create my own art I don't do that, sometime I'll wake up in the middle of the night with an idea of an image that would work, and I'll just turn on my computer in the morning, open Photoshop and start making. I seem to get too excited with having a "process" and just immediately look for a finished product, and that works for me.
5. Who and/or what inspires your work?
Dali is my ultimate inspiration, I have loved his work since I was in school and I have always been amazed by his work, he started my love for surrealism.
6. What role does art play in your life? How does it change the way you view the world?
My art has changed the way I view the world a lot because that's precisely why I create it. The world can be boring sometimes and realistically I would love to see big UFO's and flamingos in the sky, that's something I cant photograph, but its something I can create. Its how I understand what I would like the world to be, and my work makes me pretend that this how the world actually is and my work plays a massive role in allowing what I see to be something else others can see too.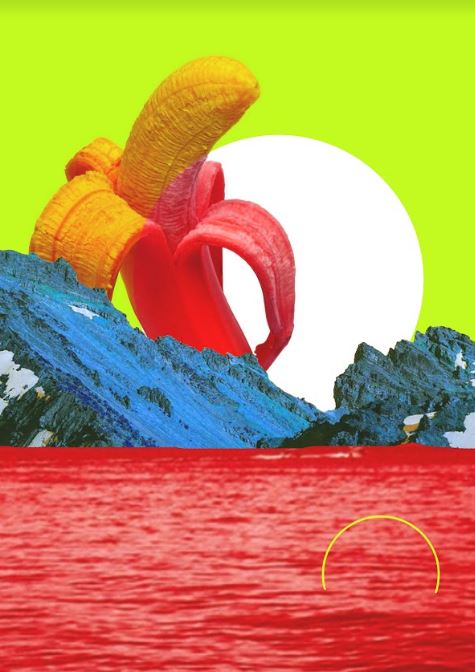 7. Where did you study?
I studied Film Making at City of Bristol College and am currently doing a degree in Drawing & Print at the Arnolfini (UWE) in Bristol.
8. Where do you see yourself in five years? Working in an agency?
I live in an amazing city for the arts scene and in five years time I still see myself living here and becoming more involved in that, I aspire to exhibit my work but also sell the bits and bobs I create as a hobby. As long as art is a big part of my life, I think I'll be happy.
9. In ten?
Hopefully by then I'll have kids and about 4 dogs.
10. What do you hope to achieve with your art?
The main thing I've always wanted to achieve with my art is an audience who loves it. I think its so amazing when people comment on my work or make their own work and say "hey your work inspired me to make this, check it out", that for me is the biggest achievement I think any artist can get. It means a lot too.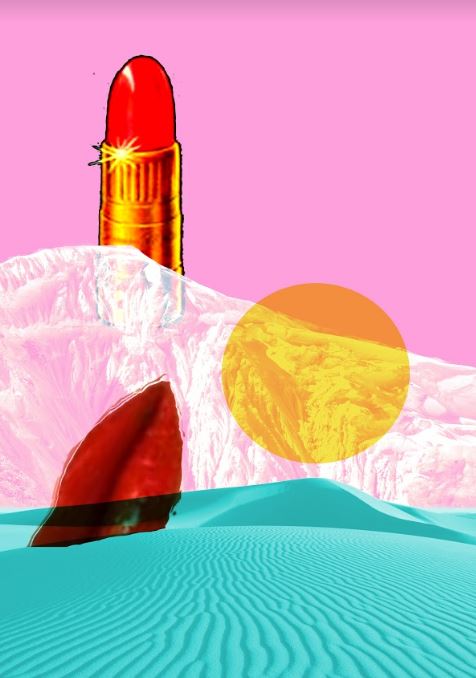 11. Favourite Food?
I like walks in the park, no really, I do. I love being outdoors, sitting in the sun (when there is any) with a cider. I have a pet rabbit who I adore, and he cheers me up when I'm feeling down. I'm a person who loves to explore and just go places. My favourite food is pizza, purely because you can put so many things on it and its still pizza.
12. Favourite Book?
My favourite book is Tales of the Unexpected by H.G Wells.
13. Favourite genre of music?
My favourite music genre is Old school 90's pop.
14. What are your hobbies?
My hobbies are embroidery, pin making, drawing and the occasional video game.
15. If you weren't an artist, what would you be?
If I wasn't an artist I would definitely someone who works with animals.