Instagram:
@enana_1211
1. What's your story? Where are you from?
I am an illustrator in South Korea. I draw each other's telltale love.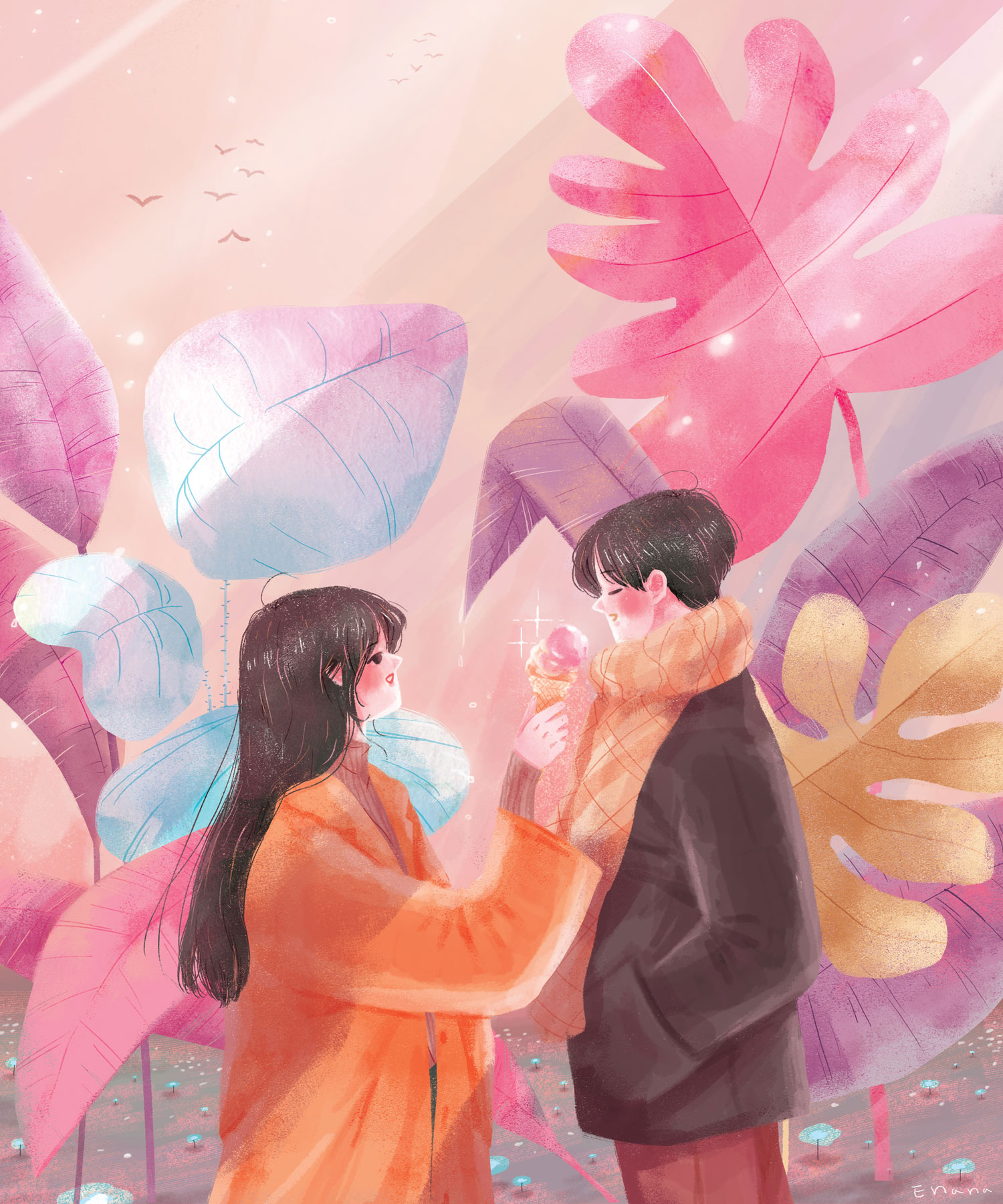 2. Tell us about your aesthetic.
I hope that the story of many people's first love is well expressed in my paintings. So I not only have my love story but the story of many others also included in the picture. The feeling of first love can not be continued during love.
3. What is your favourite medium and why?
I like the site 'Pinterest' and 'Behance'. The reason is that I can find many good illustrators I can see good illustrations that stimulate and help develop me further. And it's also a wonderful thing to see the growing illustrators there.
4. What is your artistic process like?
In fact, I just started working as an illustrator. It's about a year and a half now. :) A year and a half ago I was a designer of a general design company. Dreams have always stood firmly toward painting since childhood. However, when I opened my eyes, I went from Animation High School to the Design Department, I have been a designer in design and student. So I just follow the flow of the water without great resistance. At that time, I thought that 'illustrating', which was a vague dream, was set in my mind. No matter how good a job is, no matter how many people I work with, I couldn't express and capture all the pretty feelings in my mind. So the first challenge was to quit the company and pursue my dream. I put a story on my Grafolio page and I put a picture on it every week. And one more person was going to love my paintings. Just then, I guess I decided. I'll have to draw no matter what happens! I've decided that there's nothing I can do about it but continue illustrating and I love it. Now I want you to know that I want to believe I am most grateful to the me a year and a half ago.
5. Who and/or what inspires your work?
There are too many elements to get inspiration, Typically, there is a Korean illustrator 'Puuung'. She always expresses love beautifully. So I admire her and like her.
6. What role does art play in your life? How does it change the way you view the world?
It becomes the driving force of my life. It is like a friend who has been together with me ever since childhood. Because of this friend, my life is always full of pink. Even when I am depressed or in a bad mood, I always draw love stories. As a result, my feelings are filled with happiness again. Therefore, my world is love.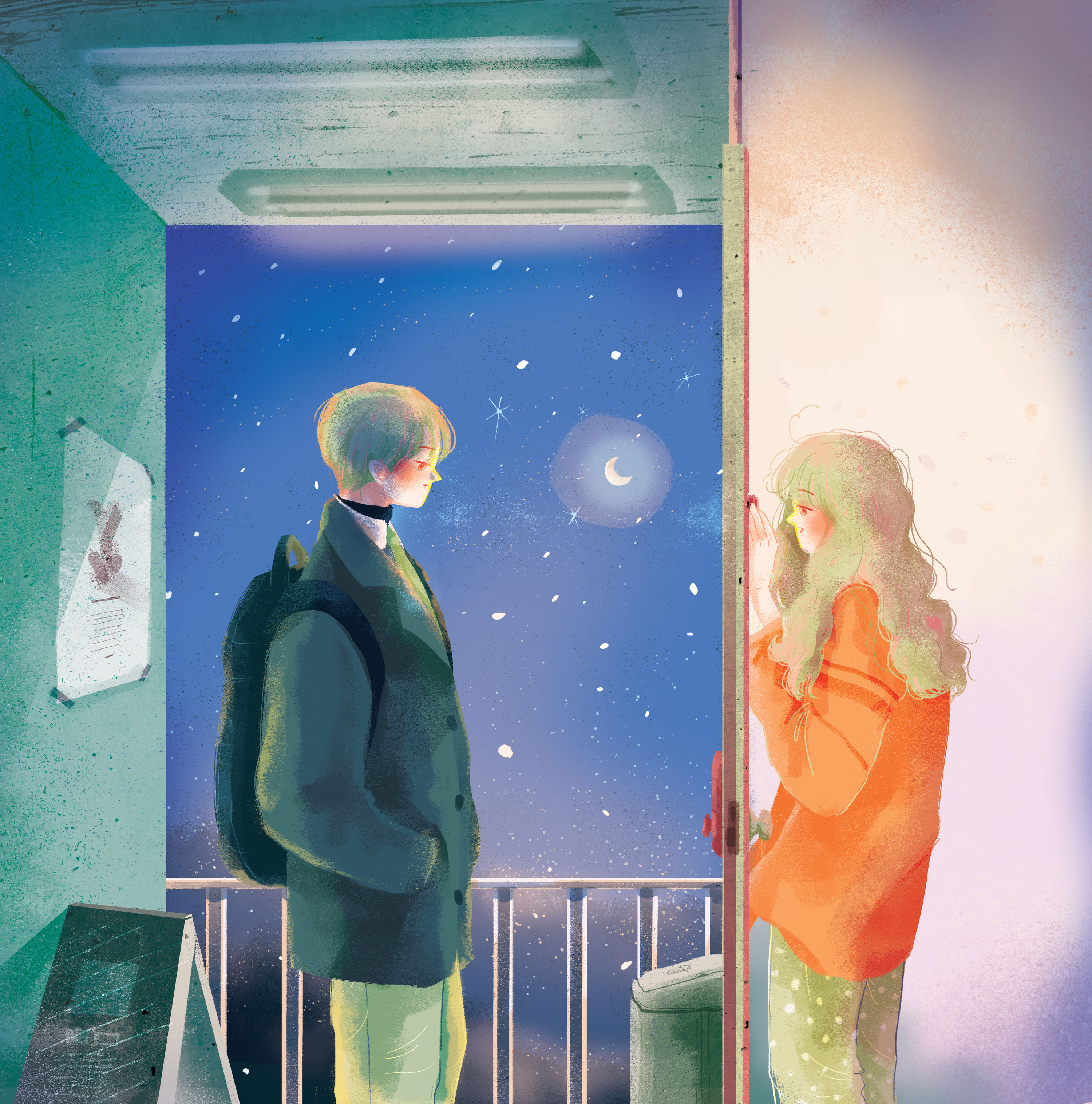 7. Where did you study?
Since I was a child, I liked painting. I entered high school into an animated high school. But studying there is not what made me. I always liked comics and always kept comics around. Maybe my comic book to me was like a textbook.
8. Where do you see yourself in five years?
Five years later, I think I will continue to draw pi-ta-pat love stories. Of course, in a more developed way. Though a little older than now, my mind will always be the same in my school days, no matter what the circumstances. In that sense, my love illustrations will not change.
9. What about in ten?
I will still draw with my new lovely family after ten years. The house is full of pictures and love.
10. What do you hope to achieve with your art?
I hope my paintings will keep people's first love memories. So that people may remember him forever.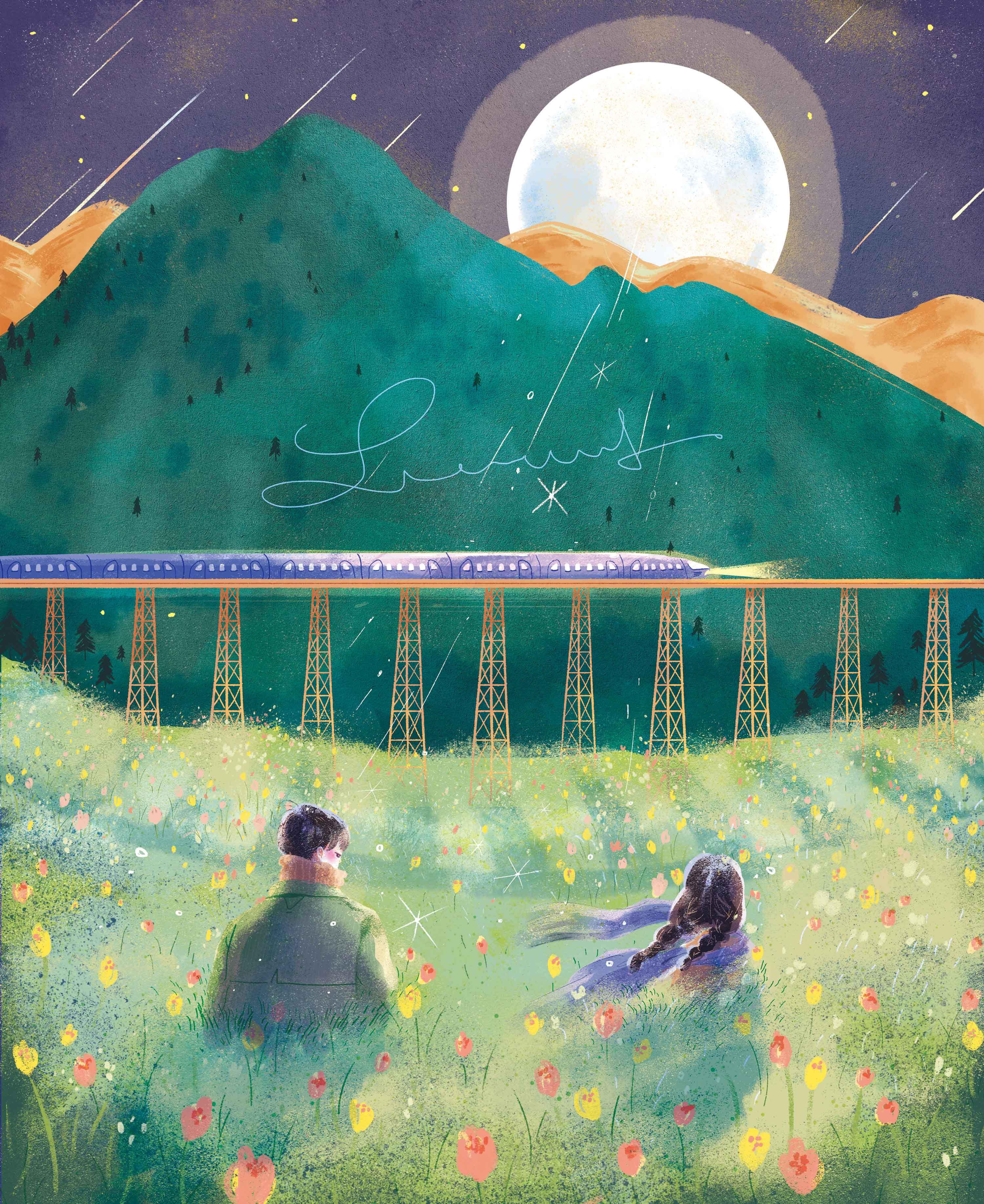 11. Now, tell us a little more about you as a person: what is your favourite food?
There is a food called Kimchi in Korea. I like that spicy taste very much. Made of the kimchi, I like Kimchi pancake very much.
12. Favourite book?
My favorite book is it is called 'The Temperature of Language', an emotional essay novel. In Korea, it has been a bestseller for quite some time. Actually, I don't care about downloading books but this book was very fond of the short emotional passages. It touched my heart.
13. Favourite genre of music?
I listen to so many different music. New Age, K-pop, Pop, Jazz, Movie OSt, and so on. Listening to a variety of songs, when some friends look at my playlist, I remember them laughing, " You are an unpredictable kid, aren't you? " One of them is ... Nowadays I listen to the OST of ' LALA LAND ' a lot!
14. What are your hobbies?
I like to ride my bike in the park in the spring and fall. And I go swimming in the summer and ski in the winter. It's so diverse, isn't it? XD
15. If you weren't an artist, what would you be?
Probably a designer? But I don't want to imagine myself if I'm not an illustrator.