Instagram:
@erickmramos
Twitter:
@erickmramos
Website:
www.erickmramos.com
1. What's your story? Where are you from?
I'm a freelance illustrator. Born in Puerto Rico. I lived there my whole life until recently. I moved to Vancouver in 2017. I was the kid in class that did draw but was not as good as other kids so I was never The Art Kid, you know? I was the happiest making it. I also tried out photography in my teens but hopefully, I've managed to disappear that from the internet. Soy un ilustrador freelance. Nací en Puerto Rico y viví allí toda mi vida hasta recientemente. Me mudé a Vancouver en el 2017. Era el niño en el salón que dibujaba pero no tan bien como otros así que nunca fui El Que Dibujaba. Pero era el más feliz haciéndolo. También intenté fotografiar en mi adolescencia y espero haver desaparecido todo eso de el internet.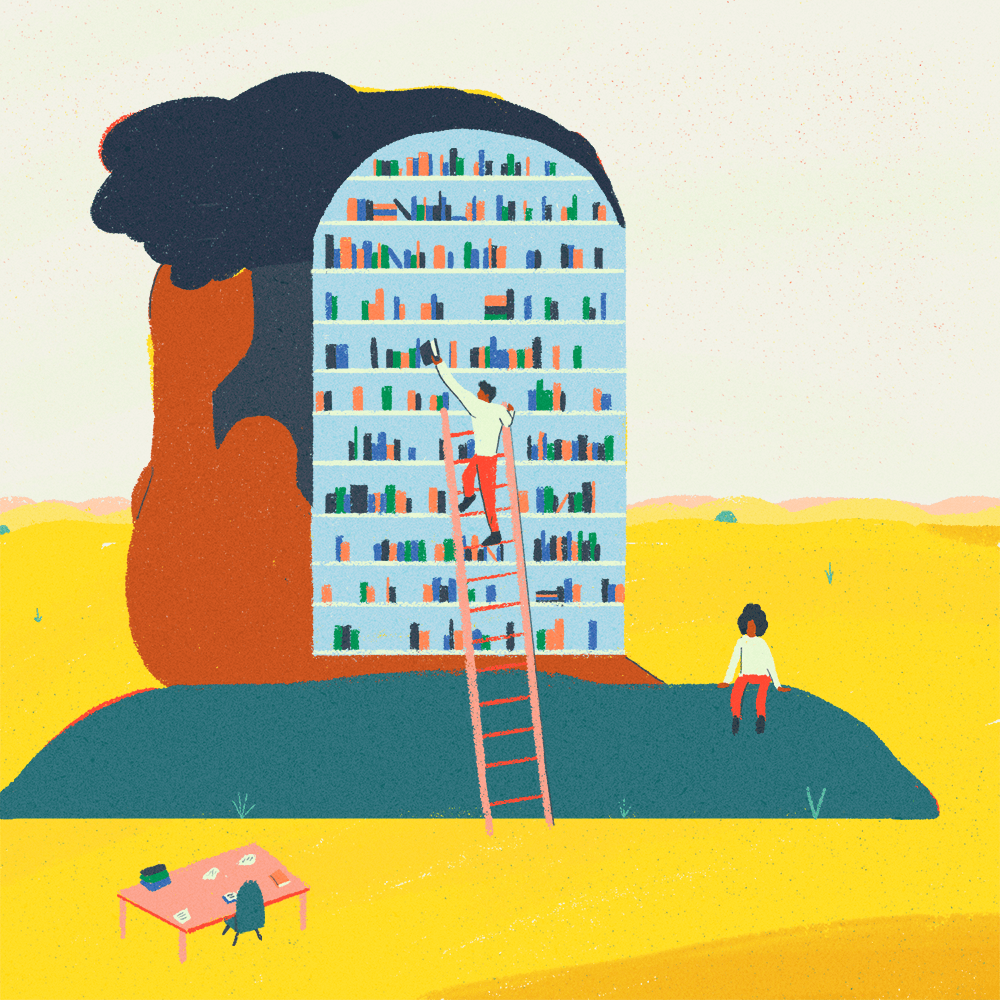 2. Tell us about your aesthetic.
I enjoy exploring the contrast of who people were, are and want to be in my illustrations with vivid colors and often surreal spaces. Me gusta explorar el contraste de quienes las personas son, fueron y quieren ser con colores vívidos y espacios surreales.
3. What is your favourite medium and why?
Digital with a little bit of a traditional approach. I enjoy having mistakes in my work but having the flexibility of removing them if needed. Digital con un poco de técnicas tradicionales. Me gusta tener errores en mi trabajo pero con la flexibilidad de removerlos de ser necesario.
4. What is your artistic process like?
For commercial work usually, I get a brief which tends to narrow my focus into things that I might have never spent time thinking about. After thinking and processing my initial ideas I make sketches on my iPad where I test composition and general color layout. After that, it's more about refining that initial idea without losing the essence that the sketch has. For personal work things come naturally, I'll have something on my mind and I'll find a way to translate that into an image with more or less the same steps. Usualmente, para trabajos comerciales me dan un brief que tiende a limitar mi enfoque a cosas que probablemente nunca he tomado el tiempo de sentarme y pensar. Después de pensar y procesar mis ideas iniciales hago bocetos en mi iPad donde pruebo composición y distribución de colores. Después de eso refino la idea inicial tratando de no perder la esencia que tiene el boceto. Para trabajos personales las ideas vienen de manera más natural, hay algo que llevo pensando y busco la manera de traducir eso a una imagen con más o menos los mismos pasos.
5. Who and/or what inspires your work?
I'm very much inspired by things that make me think. It could be a movie, music, a moment. If I'm thinking about something a lot I'll try to process that in illustration form. William Blake, a lot of contemporary illustrators, people who struggle and fail, people who struggle and succeed. Me inspira mucho cosas que me hagan pensar. Puede ser una película, música, un momento. Si estoy pensando en algo mucho trataré de procesarlo ilustrando. William Blake, muchos ilustradores contemporáneos, personas que se esfuerzan y fallan, personas que se esfuerzan y tienen éxito.
6. What role does art play in your life? How does it change the way you view the world?
It makes me happy. Me hace feliz.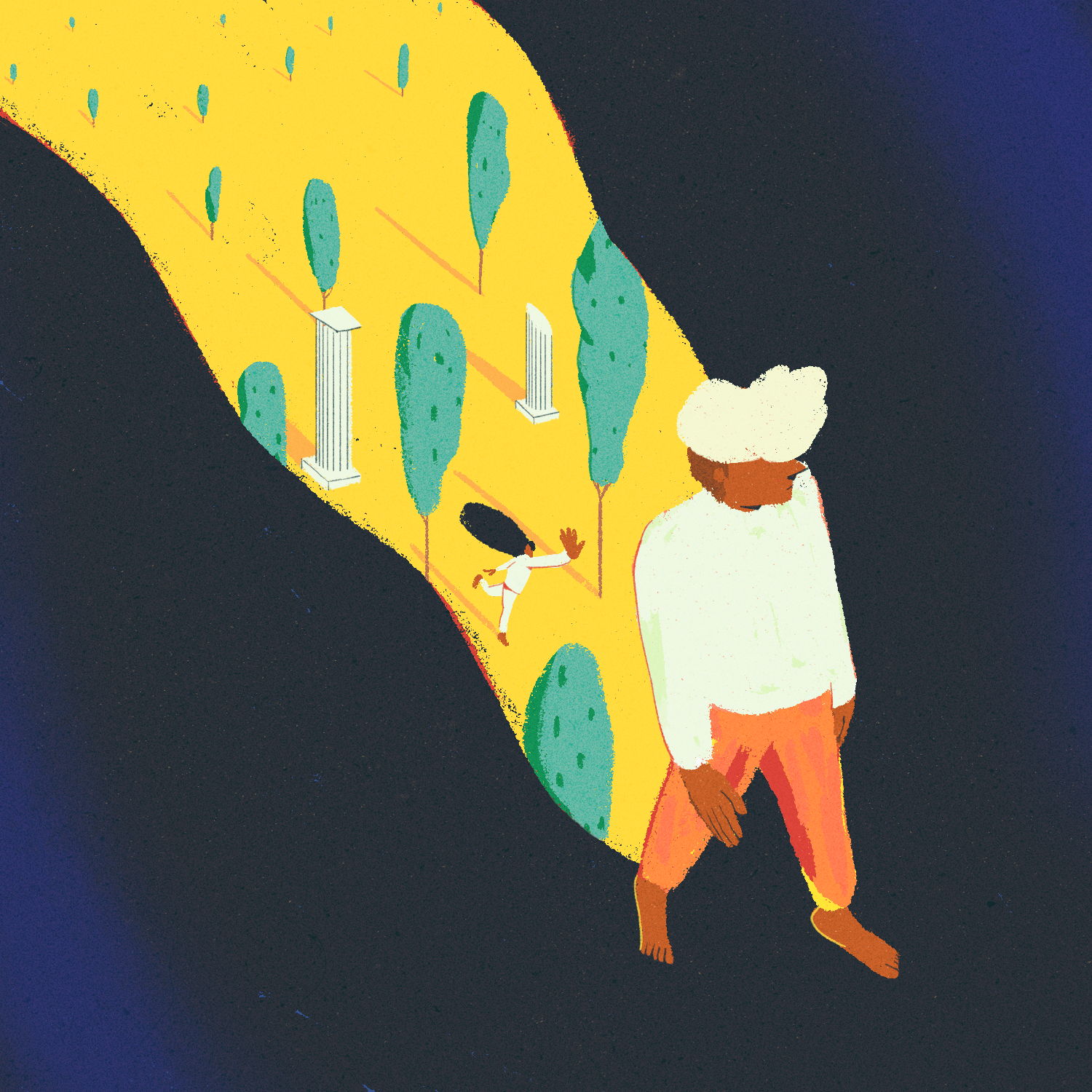 7. Where did you study?
I studied graphic design and communications at the University of Puerto Rico. I'm a self-taught illustrator. Estudié diseño gráfico y comunicaciones en la Universidad de Puerto Rico. Aprendí ilustración por cuenta propia.
8. Where do you see yourself in five years?
I'd like to have a studio that is separate from my home, maybe with other artists. I feel like I didn't get that "art school experience" in my college years so it would be nice to be surrounded by other like-minded people. Hopefully by then "the industry" will be more inclusive and will provide a platform for a more diverse group of illustrators. Me gustaría tener un estudio que este aparte de mi casa, posiblemente junto a otros artistas. Siento que no tuve la experiencia de ir a una universidad que se enfocara en arte así que me gustaría rodearme de con ilustradores. Espero que para ese tiempo "la industria" sea más inclusiva y le provea plataformas a grupos diversos ilustradores.
9. What about in ten?
Maybe translating my work in some sort of immersive installation. Tal vez convirtiendo my trabajo de alguna manera a una instalación inmersiva.
10. What do you hope to achieve with your art?
It's a way for me to process certain things and just explore different perspectives on situations but I also want people to have a similar type of experience. If I make someone feel, think or have any kind of introspection with my work that's an achievement. Para mi es una manera en la que puedo procesar ciertas cosas o explorar diferentes perspectivas pero también quiero que otras personas tengan una experiencia similar. Si hago que alguien sienta, piense o tenga cualquier forma de introspección con mi trabajo es un logro.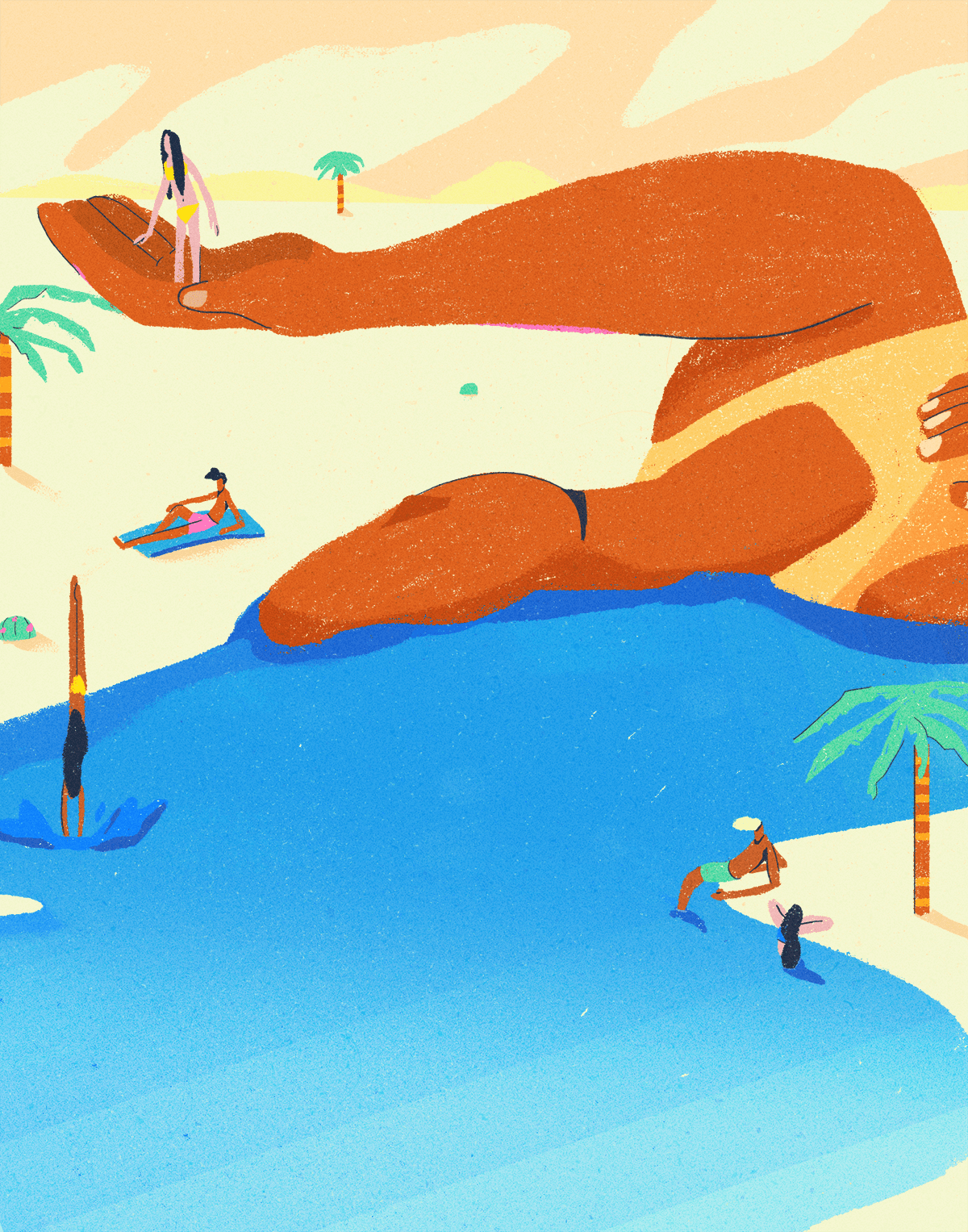 11. Now, tell us a little more about you as a person: what is your favourite food?
Nachos. Nachos. Nachos. Nachos. Mofongo.
12. Favourite book?
His Dark Materials Trilogy by Philip Pullman.
13. Favourite genre of music?
Alternative R&B.
14. What are your hobbies?
I really enjoy cooking (and eating). Eating out is cool but making something in just the right way that you personally like it and then getting to eat it is so gratifying. Me gusta mucho cocinar (y comer). Comer en restaurantes es cúl pero hacerte tu propia comida de la manera exacta que a ti te gusta es mucho más gratificante.
15. If you weren't an artist, what would you be?
I'd probably be working in an organization that takes care of animals or an astronomer. Probablemente trabajaría con una organización que cuida animales o astrónomo.