Instagram: @erikachristineceramics
1. What's your story? Where are you from?
I have moved around a lot in life, but I am currently residing in Columbus, Ohio.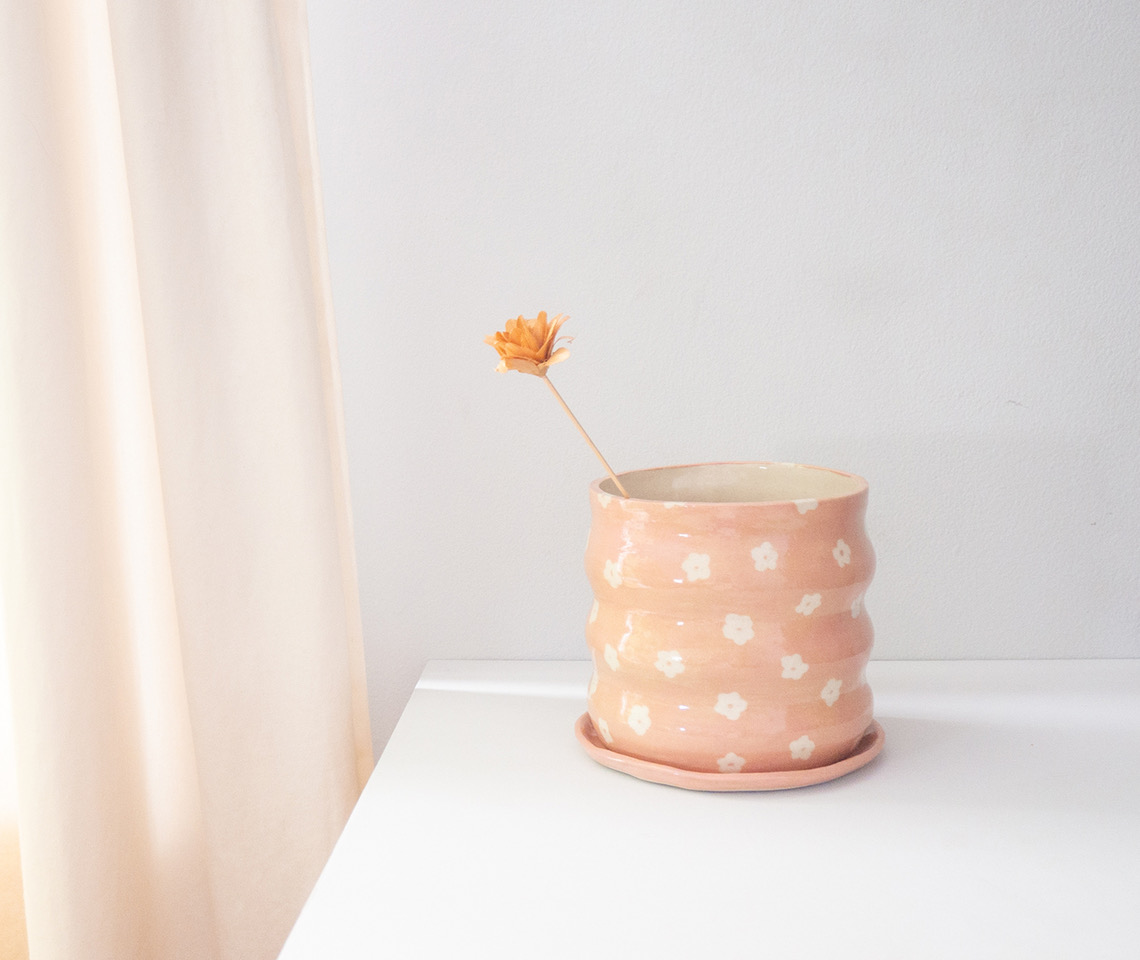 2. Tell us about your aesthetic.
Feminine, whimsical, and usually floral.
3. What is your favourite medium and why?
Ceramics. I love how process oriented it is, and how therapeutic it can be- I can get totally lost working with clay.
4. What is your artistic process like?
I have two separate processes that go into making a piece, and they both involve a lot of trial and error.

First I hand-build all of my work with stoneware clay which entails rolling out slabs and sculpting them into their various forms. They have to dry out very very slowly so they don't crack or wrap, and then they are bisque fired.

Then, I hand paint each piece with underglaze colors I mix myself, and put a coat of clear glaze on top of that before they go in for the final glaze firing.
5. Who and/or what inspires your work?
A lot of my work is inspired by some of my favorite films like The Virgin Suicides and The Umbrellas of Cherbourg. I think about my girlhood a lot, and I also pull from fashion and interior design.
6. What role does art play in your life? How does it change the way you view the world?
I think art helps me process my life and memories. It is easy for life events and memories to get tangled up in my mind, and art gives me a safe space to process all of it.

As for my worldview, it allows me to feel more connected to others. When I make pottery in my studio I am alone with my materials and thoughts, but I know I am not alone in the desire to perfect my craft. I feel connected to people I will never meet, and even people who are not artists. For example, I have grown to admire a lot of professional athletes because of their work ethic and passion. We have very different skills but I think the very basic human desire to master and perfect something are the same.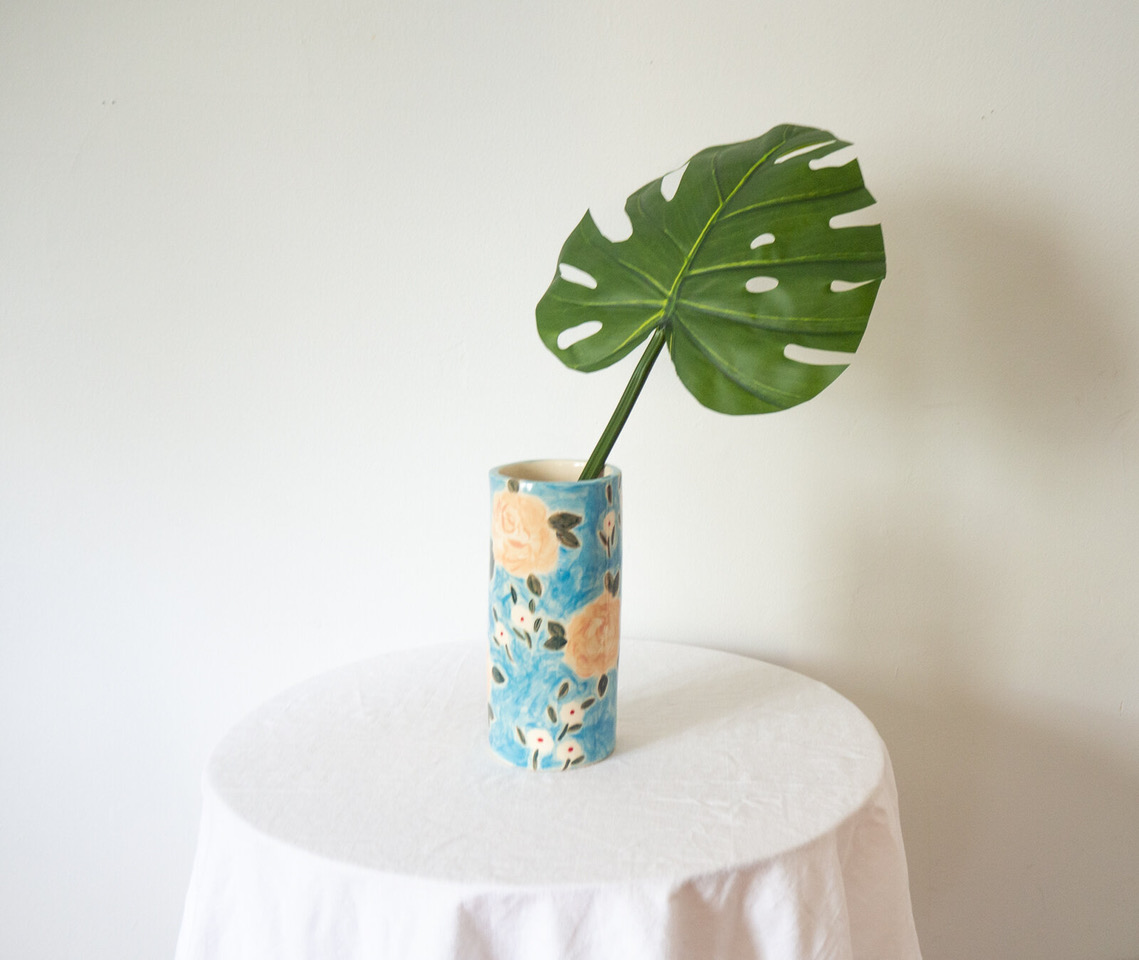 7. Where did you study?
I studied at the Kansas City Art Institute. Shout out to Cary Esser :~)
8. Where do you see yourself in five years?
Hopefully owning a small house with my own studio that has lots of natural light, a garden, and my own kiln!
9. What about in ten?
Having a studio assistant to aid in the product of my pottery is definitely a long term goal of mine.
10. What do you hope to achieve with your art?
I hope to bring others some joy and a feeling of connection with my handmade items.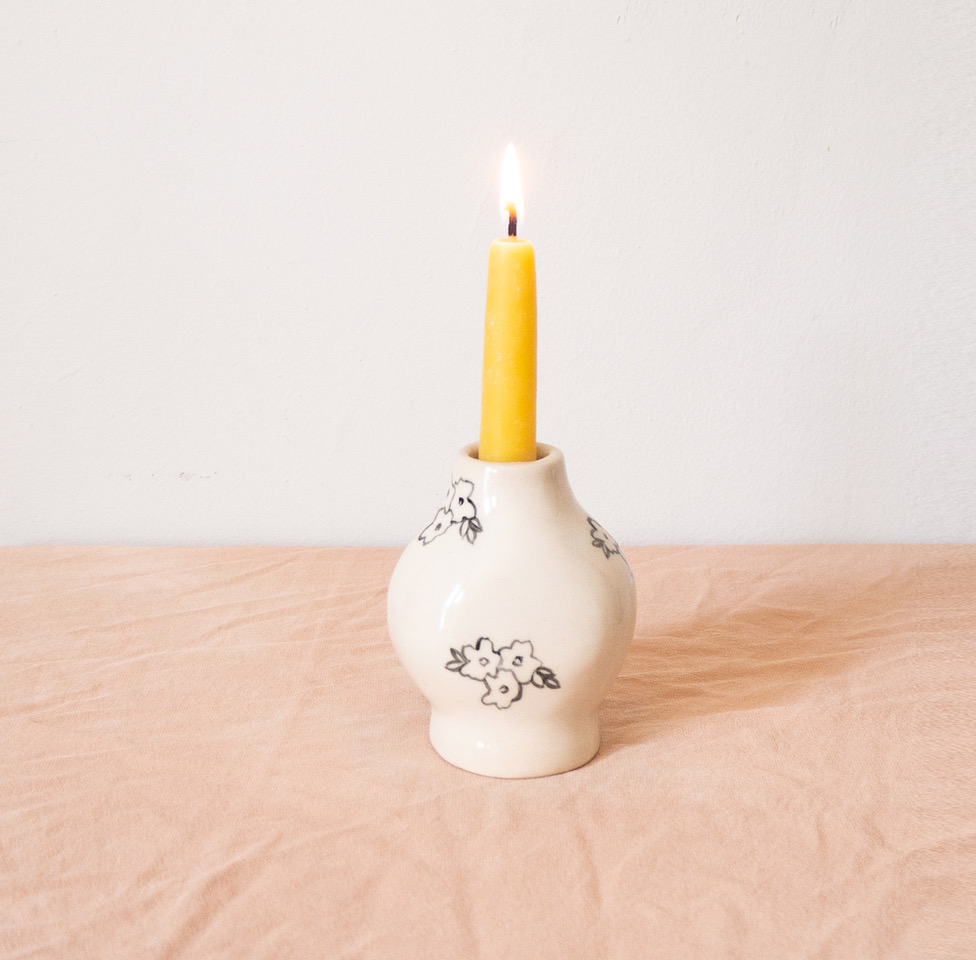 11. Now, tell us a little more about you as a person: what is your favourite food?
I could eat pizza every day.
12. Favourite book?
I am a very avid reader so I have several favorites that change with time, but some of my most recent favorites are Her Body and Other Parties by Carmen Machado, Norwegian Wood by Haruki Murakami, and So Sad Today by Melissa Broder.
13. Favourite genre of music?
I don't think I could pick just one genre, because I am a little all over the place lately. But, some artists I really love include but are not limited to Yo La Tengo, Frank Ocean, Cocteau Twins, Caribou, and The Radio Dept.
14. What are your hobbies?
Textiles! I have been really into dying fabrics with natural dyes, avocado pits make the prettiest blush pink.
15. If you weren't an artist, what would you be?
Hm… I would probably be plotting how to be an artist.