Instagram: @erin_sass_design
1. What's your story? Where are you from?
Hello! My name is Erin Sass, and I'm from Toronto, Canada. I'm a mechanical engineering undergraduate student who does freelance illustration and graphic design, with hopes of pursuing a career in industrial design.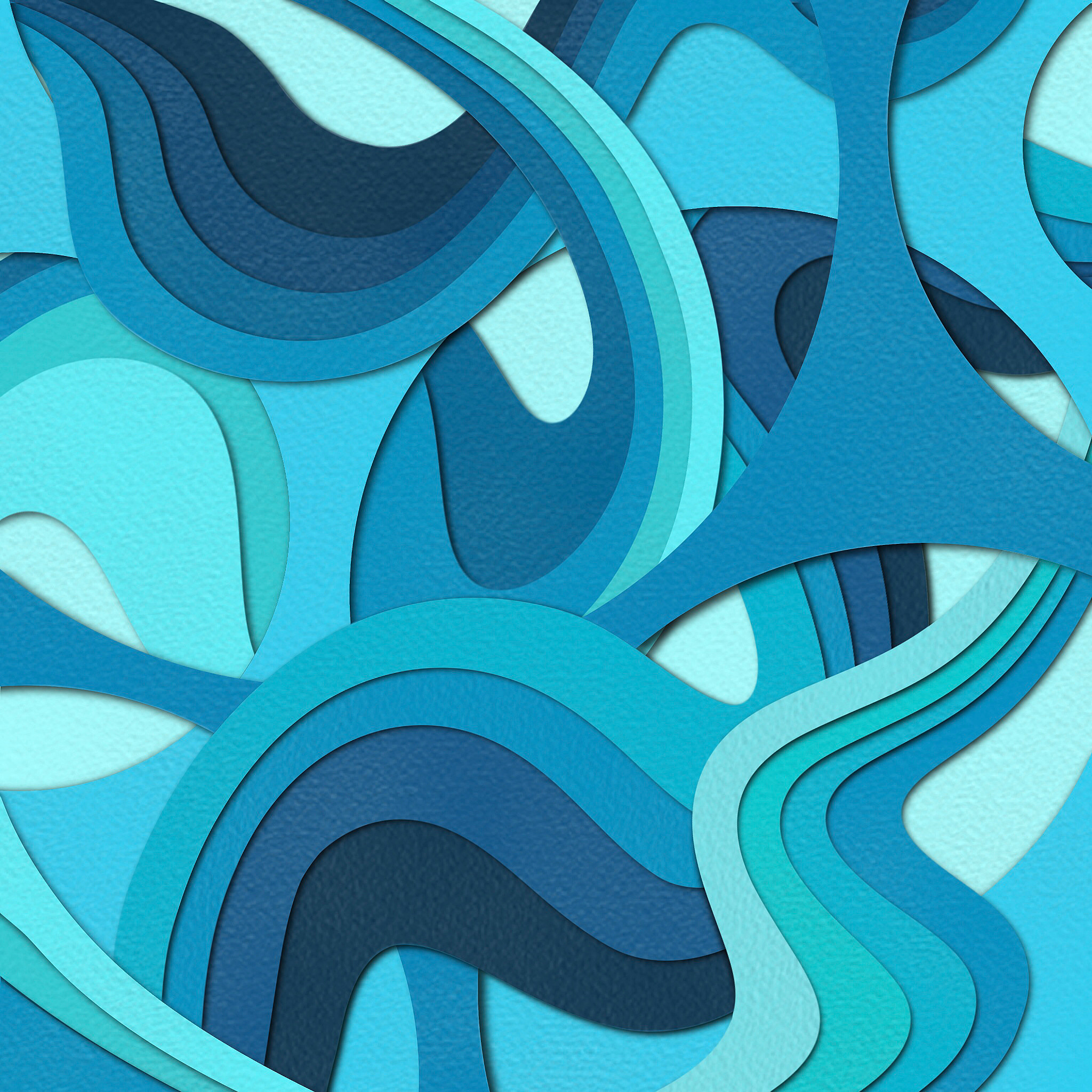 2. Tell us about your aesthetic.
My digitally-illustrated work is meant to look like cut paper; I utilize colour, texture, and shading to achieve this effect. I have always loved the dimensionality and tangible nature of genuine paper cutting.
3. What is your favourite medium and why?
My favourite medium is digital illustration on my iPad. I love being able to zoom in on illustrations to refine small details, and creating art digitally makes it very easy to share my work with others.
4. What is your artistic process like?
I often find concept and colour palette inspiration on Instagram, Pinterest, Pantone, and outside in nature. I first draw all the solid-coloured elements of my illustrations, and I add in the paper effect through texture and shading thereafter.
5. Who and/or what inspires your work?
My work is largely inspired by places to which I've travelled, media I've consumed, and other artists whom I follow. I try to imbue a feeling of flowing movement in nearly all of the art I produce.
6. What role does art play in your life? How does it change the way you view the world?
Clever and thoughtful design in all aspects of day-to-day life (including architecture, product design, fashion, and artwork) extensively improves my mood, in addition to creatively energizing me to design my own work.

7. Where did you study?
I'm currently working on my undergraduate degree in mechanical engineering at McGill University in Montreal, Canada.
8. Where do you see yourself in five years?
I would love to be working in industrial design, helping to improve the form and function of consumer products.
9. What about in ten?
Designing and launching my own highly-efficient and multipurpose line of kitchen-and-homeware, which is predominantly comprised of recycled materials and embodies a minimalist aesthetic (largely inspired by Japanese and Scandinavian design).
10. What do you hope to achieve with your art?
Inasmuch as I take delight in and feel creatively inspired by other people's art, I hope my work brings people joy.

11. Now, tell us a little more about you as a person: what is your favourite food?
My favourite food right now is peanut butter and banana on rice cakes (with lots of cinnamon).
12. Favourite book?
I love Markus Zusak's unique writing style and illustrative language use in The Book Thief. While I've never been a very consistent reader, I'm definitely looking to get more into it nowadays.
13. Favourite genre of music?
My music interests are all over the map, but some of my favourite artists include Queen, Bruno Mars, ABBA, Michael Bublé, and Stevie Wonder. I also love listening to classical musical while studying.
14. What are your hobbies?
In addition to illustration and graphic design, my hobbies include playing piano, plant-based cooking and baking, dancing Zumba, sewing, watching movies and documentaries, and—right now especially—exploring my hometown, Toronto. I have also been very fortunate as to have done a great deal of travel, including to India, South Africa, Panama, and—most recently—Japan, and I'm optimistically looking forward to visiting additional countries and experiencing more cultures in the near future.
15. If you weren't an artist, what would you be?
I would probably be more focused on another creative field, such as music production.