Instagram:
@erinwengrovius
Website:
www.erinwengrovius.com
1. What's your story? Where are you from?
I am an upstate NY girl who moved to Brooklyn right out of college to work in Manhattan. My passion was always illustration but my degree in graphic design help me land my first job at BUST Magazine which helped shape my interest in feminism. I continued to work as an art director and designer at numerous titles such as Rachael Ray, Whole Living and O Magazine all while doing illustration on the side. But I finally decided magazines wasn't the career path for me. So I ventured into packaging design, digital & social media design and illustration. During my tenth year in Brooklyn, I also got really into pottery. After taking several courses I joined a studio in Greenpoint and pour almost all my free time making and selling my ceramics. I recently bought a home in Croton-on-Hudson, NY where I plan to build a ceramic studio in my basement. I'm happier then I've ever and I've learned it's never too late to change the course of your career you just have to take those first steps.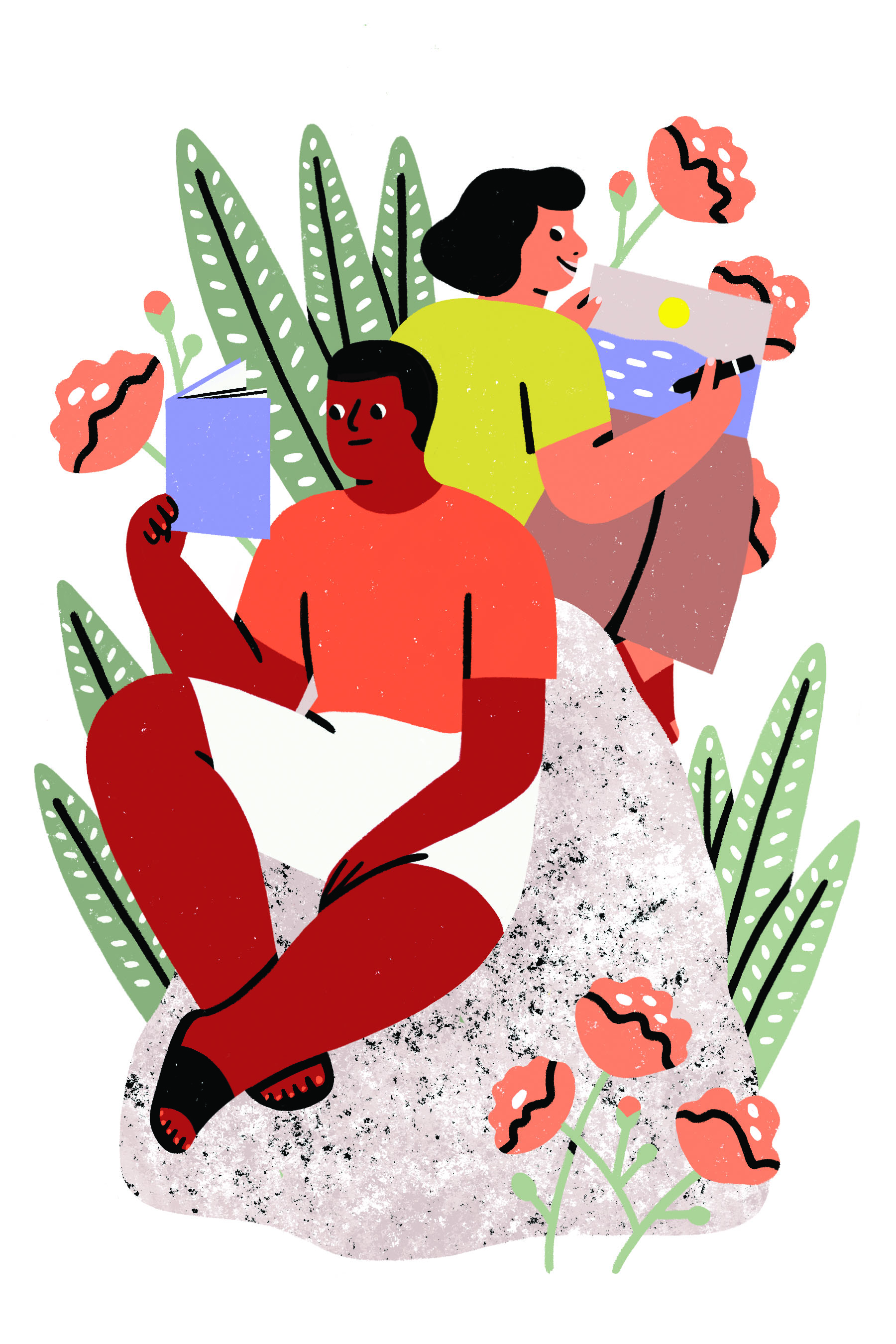 2. Tell us about your aesthetic.
A nod to vintage illustration using minimalist shapes with an emphasis on honesty, humor and female empowerment.
3. What is your favorite medium and why?
I'm 100% digital. I love drawing on my iPad with my photoshop bushes. The mobility is so amazing, I can draw anywhere. The reason I prefer digital is I can achieve, purer, cleaner colors. Also because of the way I draw, I can erase and redraw a million times and there is no mess. Since I have a minimalist aesthetic, it is a perfect fit.
4. What is your artistic process like?
I draw from instinct and gut reaction, its never perfectly planned. Once I have a basic idea of what I am going to draw in my head, I'll jump on Pinterest and Instagram for some quick inspiration. Next, I sketch on my iPad. I'm not a great sketcher so I'll often jump right into the final (if a sketch isn't required first). My drawing style is very similar to carving clay. I will scribble until I have reached a basic rough composition I like and then I'll begin to carve into the composition with my apple pen. I will obsessively draw and re-draw curves and lines until I start to see something I like. Although my illustrations look simple, they can take a long time. I value the quality of a line over the quantity.
5. Who and/or what inspires your work?
Charley Harper, feminism, Schoolhouse rock, Alexander Girard, illustration from the 60s/70s/80s, Ceramics, Nature
6. What role does art play in your life? How does it change the way you view the world?
Art gives me self-confidence. I struggle with a lot of things and I'm far from a perfect person, but at the end of the day, I think I am pretty good at drawing and I am content with that.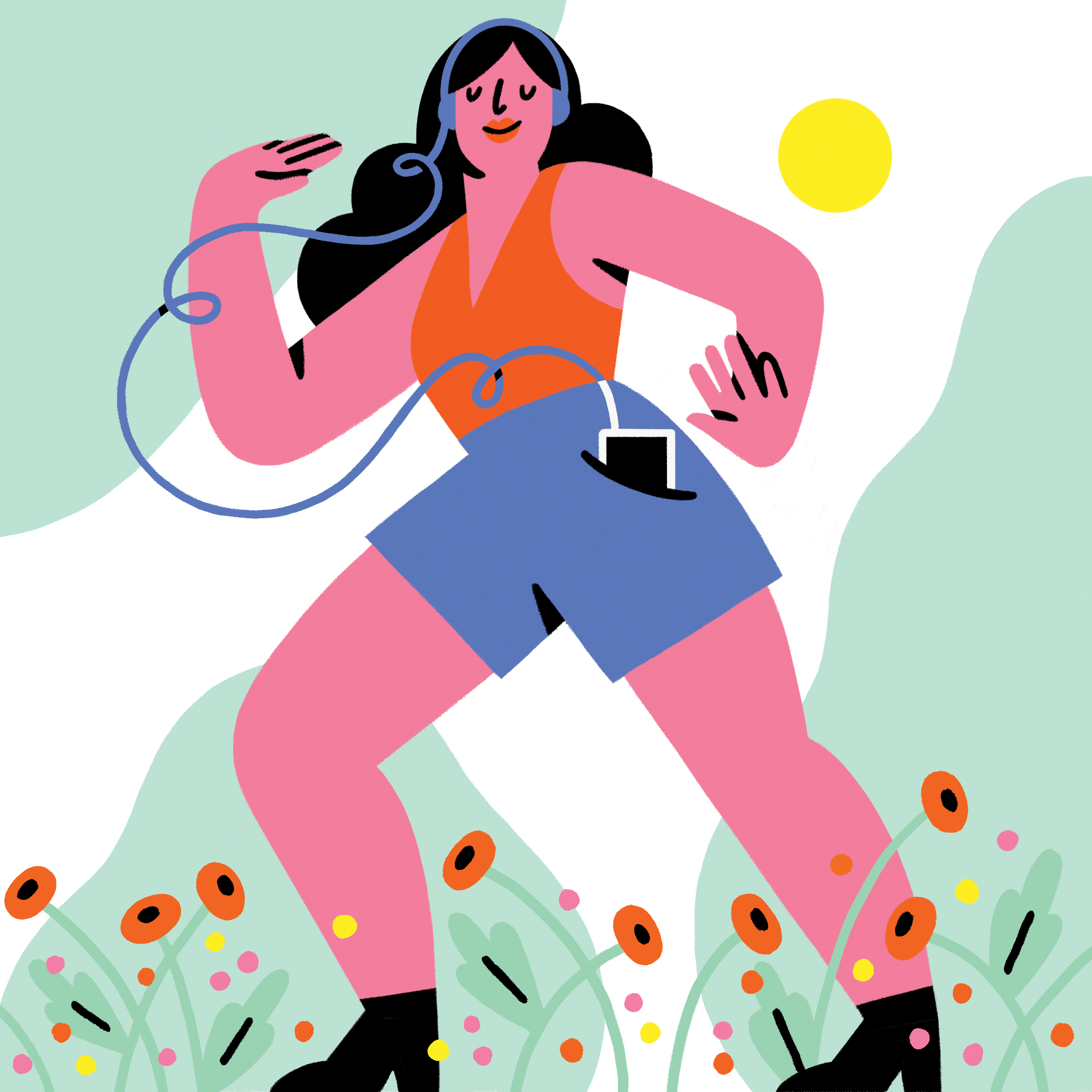 7. Where did you study?
I got my BFA in Graphic Design and my Associates Degree in Illustration
8. Where do you see yourself in five years?
I hope to see myself as a full-time freelance illustrator/designer working from my home in upstate NY. By then I'll have my ceramics studio set up in my basement. I would love to work on more children's books, packaging, card design, editorial illustration, apparel and murals. Also, I hope to have a dog.
9. What about in ten?
More of the same. Maybe, have my own product line?!?
10. What do you hope to achieve with your art?
I hope to make illustration my full-time job, it is something that brings me the most joy in life and I'd like to devote more time to it. Also if I can contribute in any way to body positivity and female empowerment that would be really rewarding.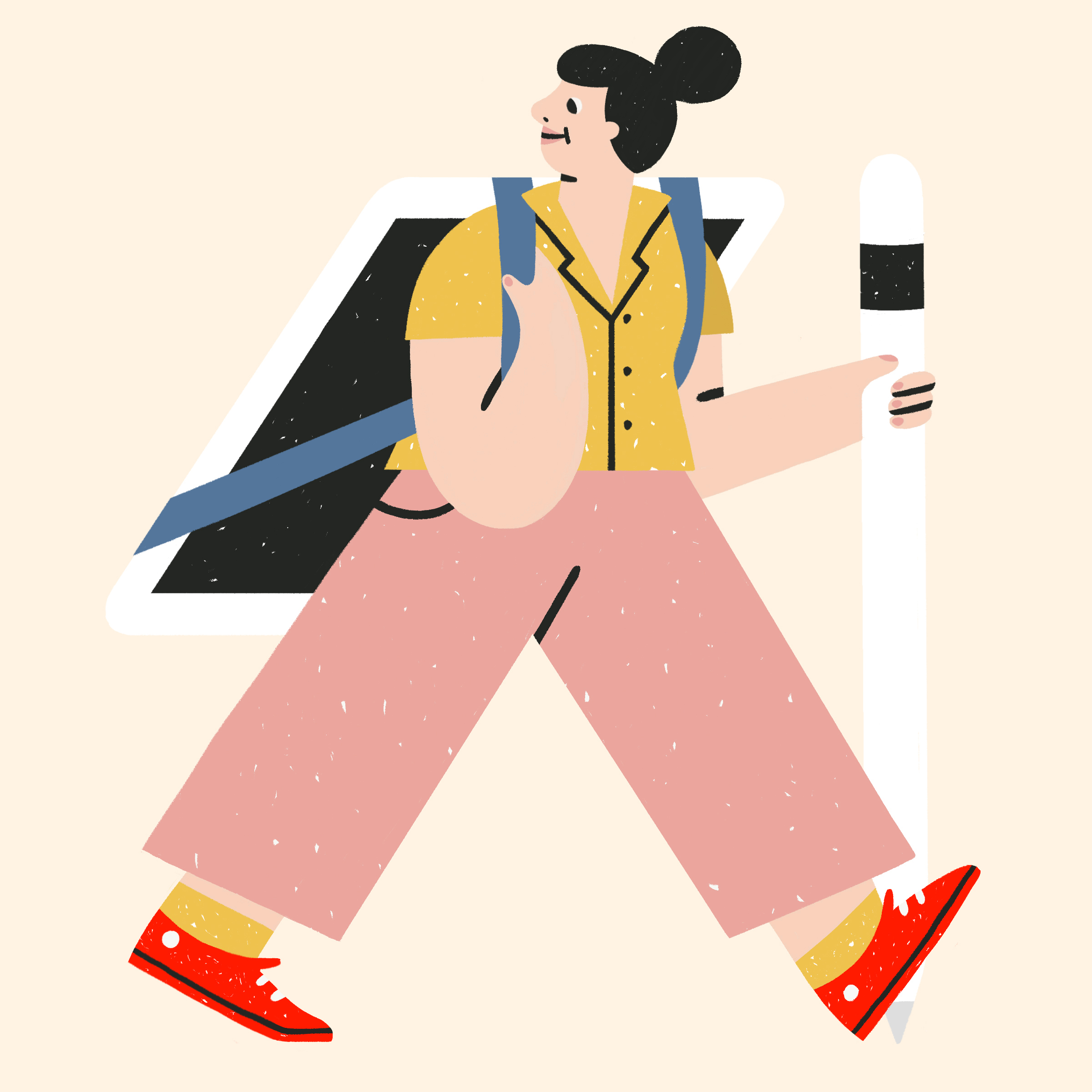 11. Now, tell us a little more about you as a person: what is your favourite food?
Mexican and Sichuan.
12. Favourite book?
Just Kids, Patti Smith
13. Favourite genre of music?
This question is really hard, it changes all the time. Right now I'm really into any song that is played during a RuPaul's Dragrace lipsync battle.
14. What are your hobbies?
Drawing of course. I love pottery and travel.
15. If you weren't an artist, what would you be?
I love the idea of helping people more, maybe a social worker? But I know that is a really tough job. Also working with dogs or owning a coffee shop.