Instagram:
@estudiosantarita
Twitter:
@studiosantarita
Facebook:
www.facebook.com/estudiosantarita
Behance:
www.behance.net/estudiosantarita
Dribbble:
www.dribbble.com/estudiosantarita
1. What's your story? Where are you from?
Hi! We are Palo and Manu, from Costa del Sol, Málaga, Andalusia. We met each other in 2008 when we were studying a degree in Fine Arts. Since then our minds have been creating together. We found out we had so much things to tell the world and we were the best teammates, so we had the perfect work team. When we finished our degree, we decided to start a new stage creating our Santa Rita Estudio. Santa Rita Estudio is the combination between art and design. Every day we create our projects from a traditional way, like handwriting or other artistic techniques. We think, conceptualize and carry out any challenge. Our enthusiasm has no limits. We think that, nowadays, you only can survive doing what you love, being a dreamer and giving your 200% every day. We are natural, nice and sociable, like most people in Málaga. We really talk a lot hehe, but we also have defects as everybody else. It is difficult to describe yourself, but here we go! Palo's parents are from Italy and Málaga. Her things are usually a mess, but she knows to find everything in it. She is obsessed with animals. She loves photography, even more if it is analogue. If you make a phone call to Santa Rita Estudio she will answer it. Manu's family is from Málaga. His worktable is always tidy and he is crazy for Rita. He has typography streaming through his veins and loves to smell new books. ¡Hola! Somos Palo y Manu, venimos de la costa del sol, Málaga, Andalucía. Ambos nos conocimos en 2008 durante nuestra carrera en Bellas Artes y desde entonces nuestras mentes no han parado de crear juntas. Descubrimos que teníamos mucho que contar al mundo y hacíamos el equipo perfecto. Al finalizar los estudios, decidimos comenzar una nueva etapa con nuestro estudio Santa Rita. Estudio Santa Rita es la unión entre arte y diseño. No imaginamos nuestro día a día sin ejecutar nuestros proyectos de una forma tradicional, desde el lápiz o cualquier otra técnica artística. Pensamos, conceptualizamos y ejecutamos todo aquello que nos proponemos, no ponemos límites a nuestro entusiasmo. Pensamos, conceptualizamos y ejecutamos todo aquello que nos proponemos, no ponemos límites a nuestro entusiasmo. Creemos que el poder de sobrevivir hoy día con lo que te apasiona sólo se consigue siendo soñador y dando tu 200% cada día. Somos personas sencillas, alegres y muy sociables, en Málaga somos así, hablamos hasta con las piedras jeje, pero también tenemos nuestros defectos como todo el mundo. Es difícil esto de escribirte pero ¡allá vamos! Palo, de Padre italiano y madre malagueña. Dentro de su desorden tiene un orden. Obsesionada con los animales. Le encanta la fotografía, si es analógica más aún. Si llamas por teléfono al estudio será ella quien descuelgue. Manu, de padres malagueños. Su mesa siempre tiene que estar ordenada. Tiene delirio con Rita. Nació con la tipografía en sus venas. Le flipa oler los libros nuevos.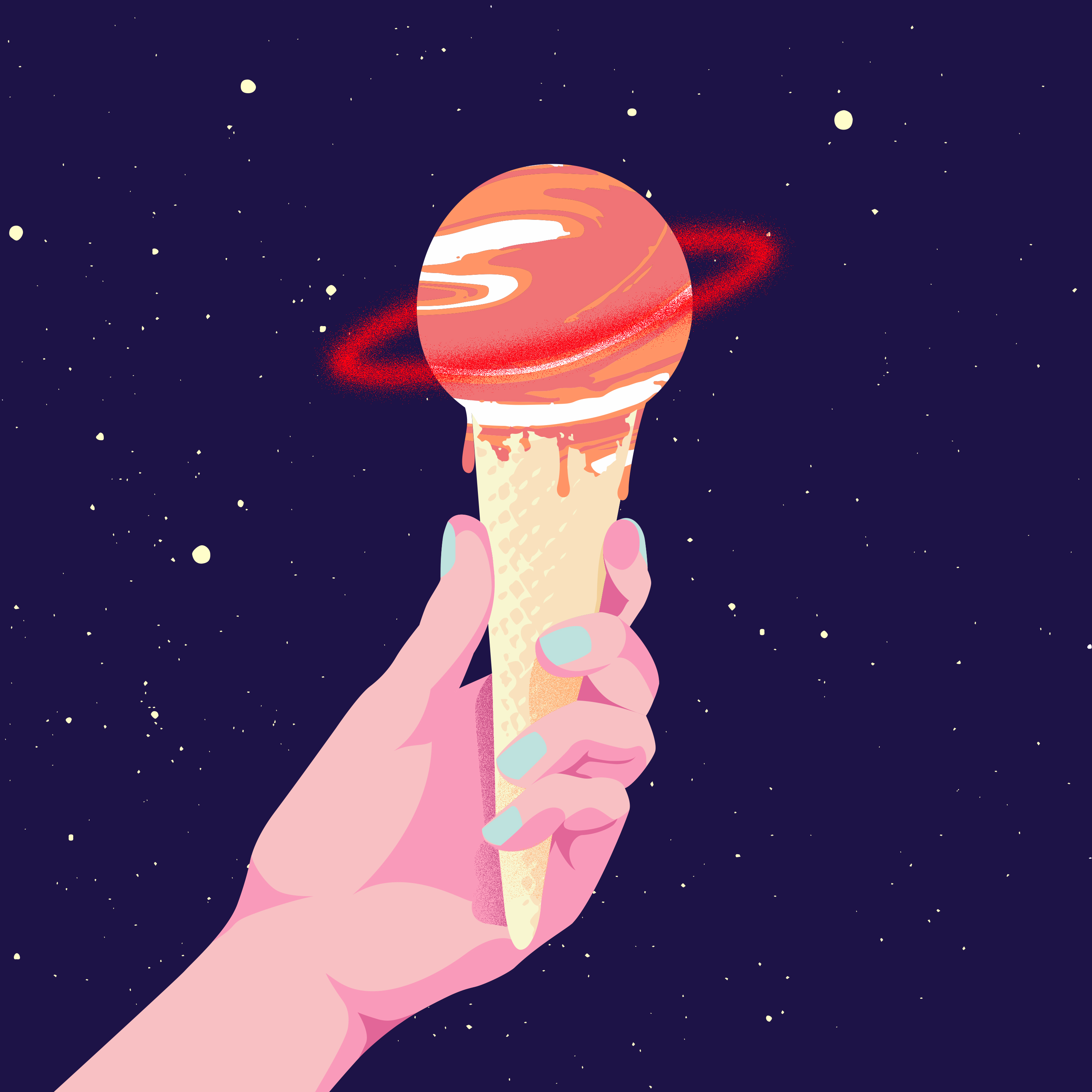 2. Tell us about your aesthetic.
It is difficult to answer this question, because we have always thought that we do not have a very clearly defined style, but a story well-narrated in images, although some of them are very conceptual. We like to create daily situations with a sarcastic touch. We also love to build imposible architectures or spaces but always with something to tell. Colour is fundamental in our work. We use pink and blue a lot, we could not tell why, but it is one of our distinguishing mark. We always think our ideas and sketches on paper and after it, we digitize them. For us, it is fundamental to make more human our works. Es difícil contestar a esta pregunta ya que siempre hemos pensado que no tenemos una estética definida, sino una historia bien relatada en imágenes, aunque algunas de ellas son muy conceptuales. Nos gusta crear situaciones cotidianas con algún toque sarcástico. También nos apasiona construir arquitecturas o espacios imposibles pero que tienen siempre algo que contar. El color es fundamental en nuestro trabajo, usamos mucho el rosa y el azul, no sabríamos decir el porqué, pero es una de nuestras señas de identidad. Siempre trabajamos las ideas y los bocetos iniciales en papel para después digitalizarlos, para nosotros es fundamental humanizar las piezas.
3. What is your favourite medium and why?
We use different techniques, like print, markers, temperas or acrylics, although, doubtlessly, pencil and digitalisation are the most used by us. We love pencil because it is the most honest technique and we usually digitize it to refine our projects. Sometimes, when we digitize, it is interesting for us to introduce some textures. Usamos diferentes medios, desde serigrafía, rotuladores, temperas, acrílico, pero sin lugar a dudas el que más utilizamos es el lápiz y la digitalización. El lápiz nos encanta porque es el medio más sincero y normalmente lo digitalizamos para terminar de depurar los proyectos. A la hora de digitalizar, en algunas ocasiones, nos parece interesante introducir algunas texturas.
4. What is your artistic process like?
Our artistic process changes depending on what the client and the project itself demand to us. Usually, the process progresses properly, according to the work stages, but in other projects the inspiration takes its time hehe. Everybody asks us: how do you do to work both of you in the same project? Who illustrates? Who has the idea? But we do not work in that way. We work equally in the same project. Nuestro proceso artístico varía según lo que nos demanda el cliente y en otras ocasiones lo que el propio proyecto pide. Normalmente el proceso sale según las fases del trabajo, hay otras que la inspiración tarda más en llegar jeje. Todo el mundo nos pregunta, ¿cómo hacéis para trabajar los dos en lo mismo?¿quién ilustra? ¿quién construye la idea? Este sistema de asignación va diferente en nuestra forma de trabajar porque ambos trabajamos por igual.
5. Who and/or what inspires your work?
There are a lot of things that inspires us, like the music that we listen, the Surrealism (we love it), some artistic movements, the eighties… If we have to choose somebody or something that inspires us, we would say life itself: people we observe in the street, our loved Rita (our lady dog) and even ourselves! Hay muchas cosas que nos inspira, desde la música que escuchamos, el surrealismo (nos apasiona), corrientes artísticas, los 80… Si tenemos que decir quien, diríamos que la propia vida, gente que observamos por la calle, nuestra querida Rita (nuestra perra) y ¡hasta nosotros mismos!
6. What role does art play in your life? How does it change the way you view the world?
As we said before, art is fundamental in our life. Since we were children, we knew that we wanted to study Fine Arts, it is something intrinsic to our lives. Art is essential for our work. We think that art is to tell something through any technique or artistic practice and, together with design, plays an important role in our lives. Visual art not only changes our way to see the world, it is necessary in our lives. Como ya hemos dicho antes, el arte es fundamental en nuestro día a día. Ambos desde pequeños sabíamos que queríamos estudiar Bellas Artes, va intrínseco en nuestras vidas. Es un pilar fundamental en lo que hacemos. Consideramos que el arte es contar algo a través de cualquier medio y junto con el diseño juegan un papel fundamental. El arte visual no sólo cambia la forma de ver el mundo, es que es necesario en nuestra vida.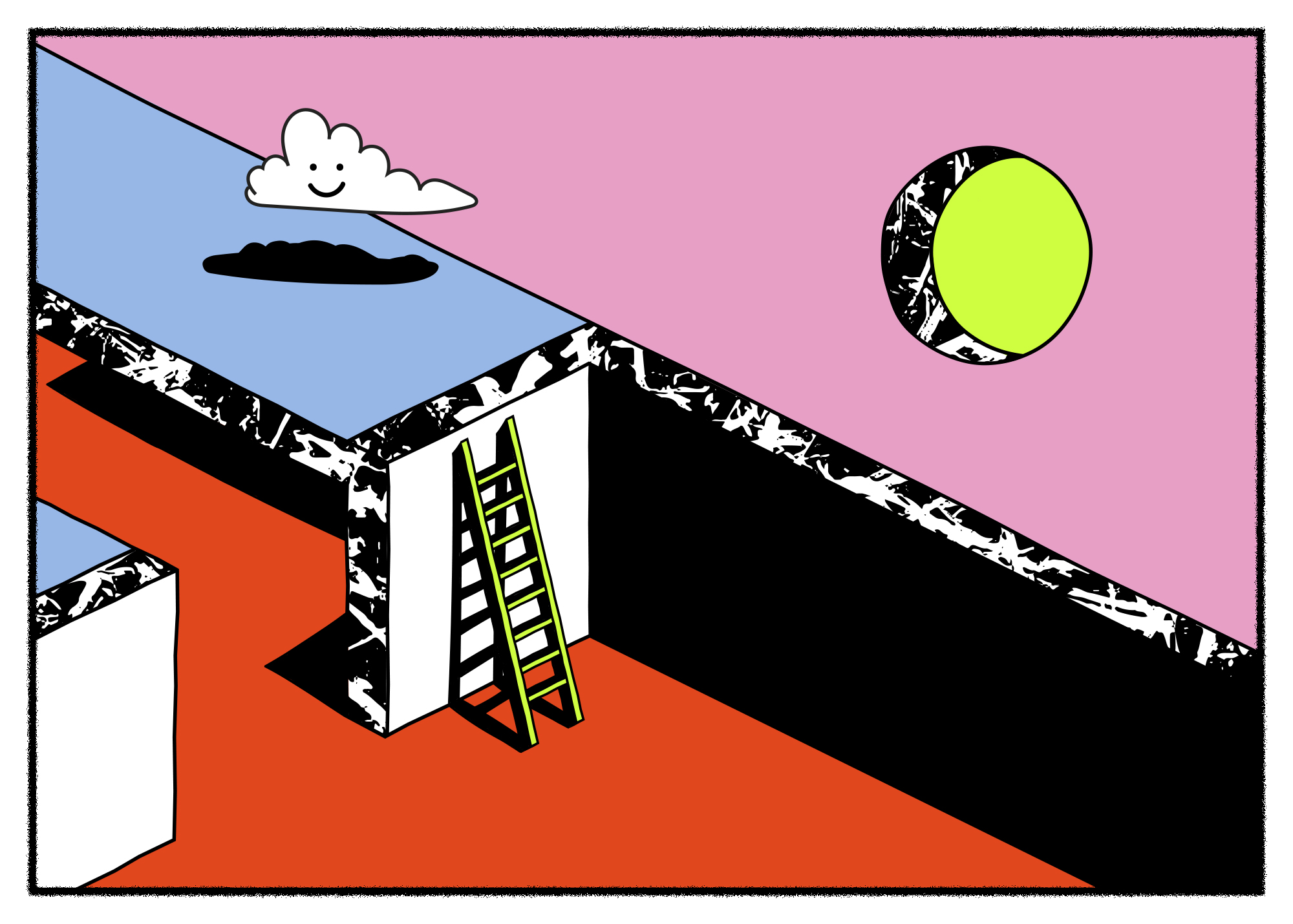 7. Where did you study?
We have similar careers. Palo started studying illustration at Applied Arts School of Málaga. Later, she got a degree in Fine Arts and she finished her studies with a M.A. in Social Developments of Artistic Culture. Manu has also got a degree in Fine Arts. He studied a M.A. in Design and Print and, after, he also got a M.A. in Social Developments of Artistic Culture. Prácticamente ambos tuvimos el mismo recorrido. Palo comenzó estudiando Ilustración en una escuela de Artes Aplicadas en Málaga. Continuó Licenciándose en Bellas Artes y finalizó sus estudios con un Máster en Desarrollos Sociales de la Cultura Artística. Manu se Licenció en Bellas Artes, continuó con un Máster en Diseño y Preimpresión y finalizó realizando también el Máster en Desarrollos Sociales de la Cultura Artística.
8. Where do you see yourself in five years?
In five years, we would like to see how Santa Rita Estudio has grown even more and that we will have new goals because we would have achieved the ones that we have in mind. En cinco años nos gustaría ver que Santa Rita ha crecido más aún como empresa. Que nuestras metas serán nuevas porque habremos llegado a las que tenemos en mente.
9. What about in ten?
We prefer not to know, hehe. Surprise! Preferimos no saberlo jeje. ¡Sorpresa!
10. What do you hope to achieve with your art?
To transmit, to tell, to surprise… even to us. Transmitir, contar, sorprender…sorprendernos.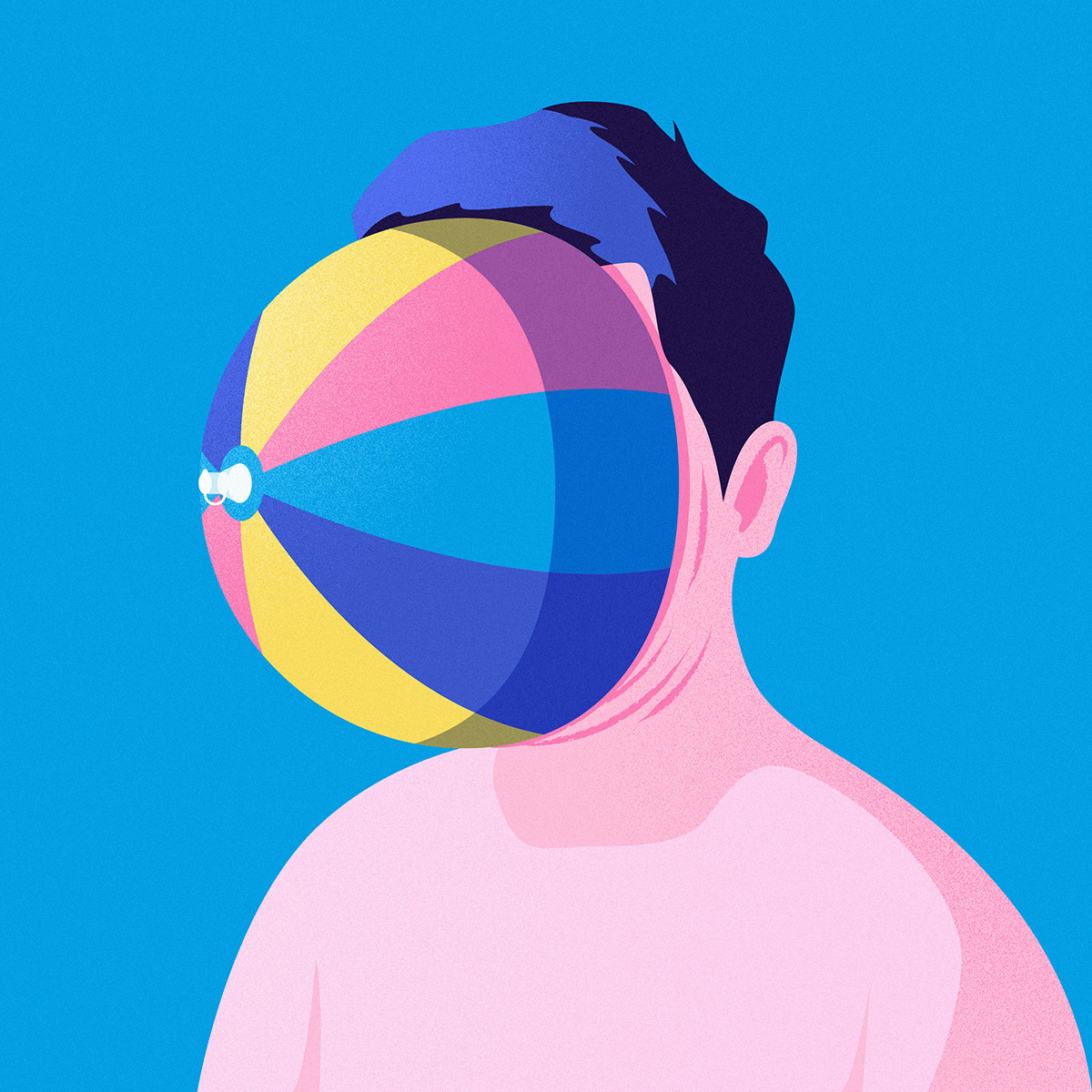 11. Now, tell us a little more about you as a person: what is your favourite food?
Palo's favourite meal is French fries with eggs. Manu's favourite meal is paella. Palo: Su comida favorita, huevo frito con patatas. Si llamas por teléfono al estudio será ella quien descuelgue. Manu: Su comida favorita es la paella.
12. Favourite book?
Mmmm The Neverending Story was the first book that left a mark in Palo's childhood. Manu loves graphic novels. Mmm a Palo el primer libro que le marcó su infancia, "La historia interminable". A Manu le encanta las novelas gráficas.
13. Favourite genre of music?
That's the thing that we agree about. We listen a lot of different music, but while we are working it is always playing alternative music, Indie Rock and PostPunk. En eso coincidimos los dos, escuchamos muchos géneros musicales, pero lo que siempre suena cuando trabajamos es música alternativa, Indie Rock y PostPunk.
14. What are your hobbies?
Palo loves restoring furniture, painting them in a different way and giving them a second chance. Manu has two passions: swimming and caligraphy. A Palo le encanta restaurar muebles, pintarlos de forma diferente y darle una segunda oportunidad. Manu tiene dos grandes aficiones, nadar y la caligrafía.
15. If you weren't an artist, what would you be?
It is difficult to visualise us in a different field, but, for example, Palo would be an archeologist, which was another of her passions. Manu would have been an industrial designer, although it is not so far from creativity. Es complicado visualizarnos en otro ámbito pero por ejemplo Palo sería arqueóloga, era otra de sus pasiones. Manu habría sido Diseñador Industrial, aunque tampoco se aleja mucho de la creatividad.