Instagram:
@eugeniamanko
1. What's your story? Where are you from?
My name is Evgenia Manko, I'm from Ukraine, Kiev. For a long time I was engaged in fashion photography, but never stopped drawing. Was drawing only for myself. I lived in Warsaw for some time. During this period, a turning point occurred. Disappointment and a feeling that I'm not doing the right thing. I was pushed by my boyfriend to create illustrations. So my story began.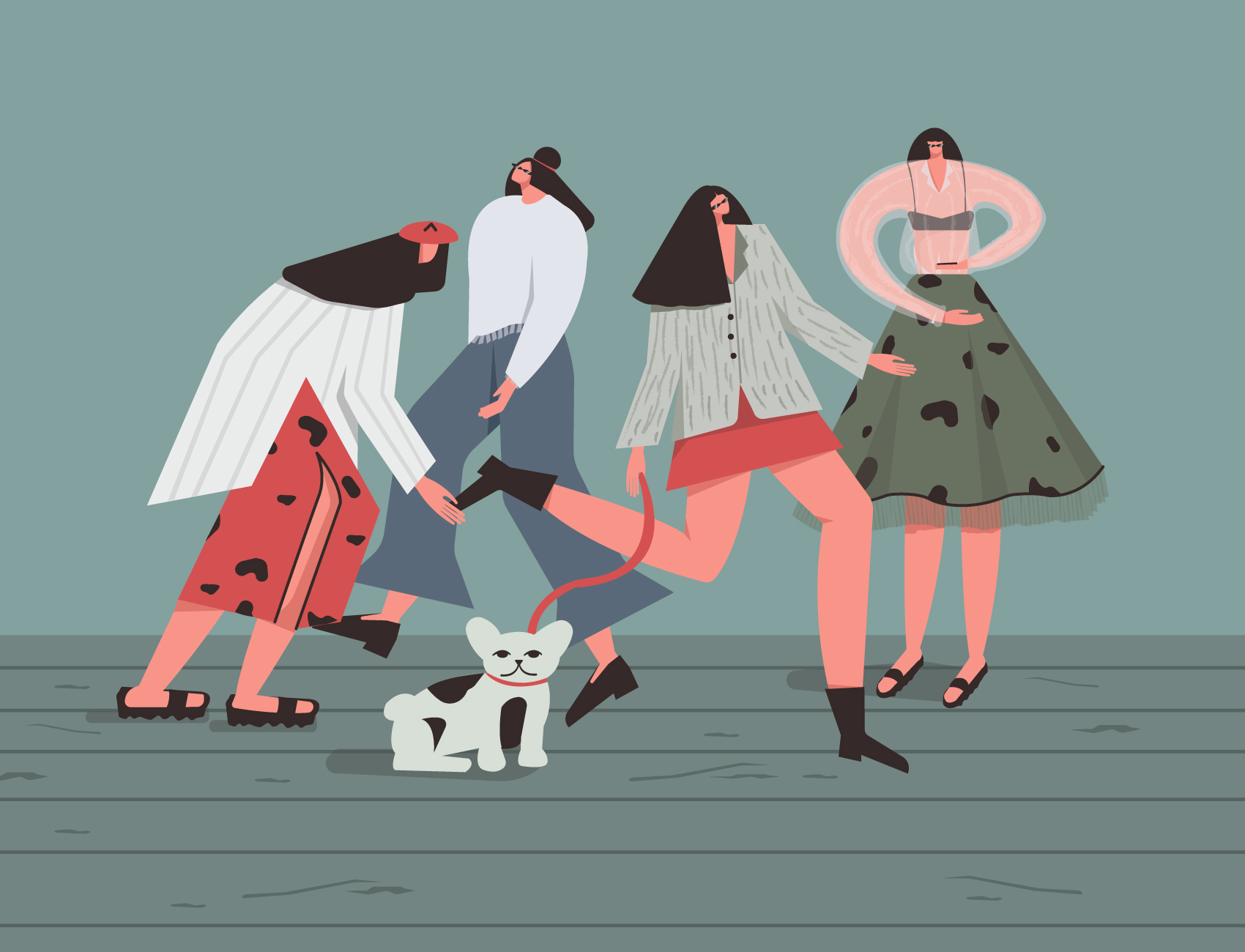 2. Tell us about your aesthetic.
I love nature and everything alife, but also fashion, design in its various expressions. In my work, I want to combine simple things and aesthetics, the way girls express themselves nowadays. I also often see the influence of photography in my works.
3. What is your favourite medium and why?
My long-term love is gouache. Transmission of tonality and color, its density and texture. I love pastel and matt colors.
4. What is your artistic process like?
I can not say that there is always one process, sometimes the idea comes quickly, without any complications, so to speak. There are days when you can't even sit down and start to work. Many factors affect. First I do sketches, some works I do immediately in the illustrator , and some with paint.
5. Who and/or what inspires your work?
Of course I look through the works of many artists, each of them is talented and individual. Inspiration comes from simple walks around the city, the natural world, as well as from people with their ideas. Great influence is brought by music. Drawing and listening to music for me is a duet.
6. What role does art play in your life? How does it change the way you view the world?
I can't imagine this otherwise. This is an essential part of my life. Art is everywhere and in everything.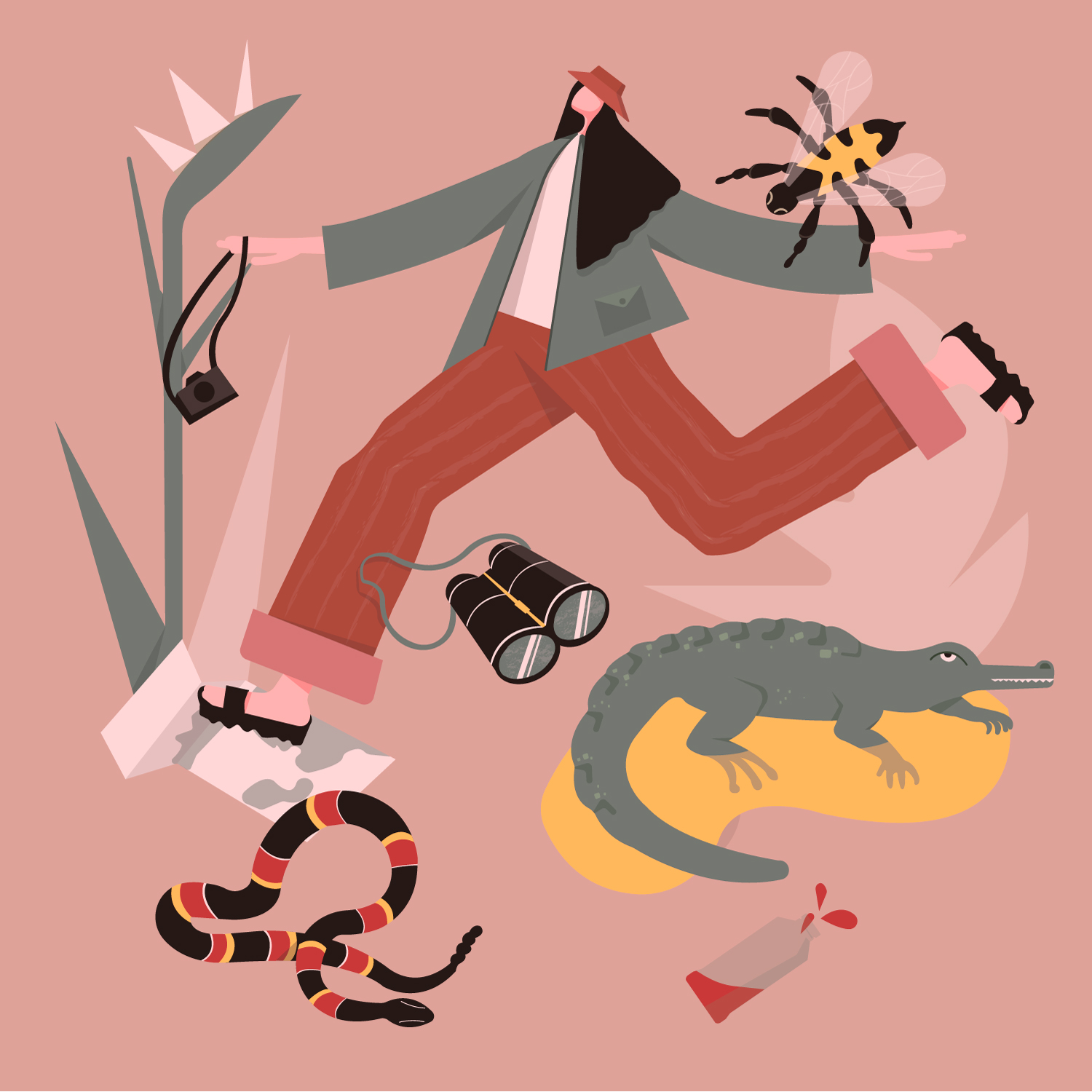 7. Where did you study?
I studied at Kyiv National University of Technology and Design. In Warsaw I studied at the Academy of Photography.
8. Where do you see yourself in five years?
I want to work as a freelancer, this is a good opportunity to combine with different things. Working while traveling is just wonderful. Learn and explore new countries and cities, cultures and people.
9. What about in ten?
I also have a dream to open my own store with different products for everyday life, to create collaborations with other designers. It would not just be a place to buy things, but to spend time , host events, meetings. A place where everyone could find something for himself.
10. What do you hope to achieve with your art?
I am inspired by the thought that my work can bring positive emotions. I'm not chasing a specific goal, It's just the first line of expressing myself.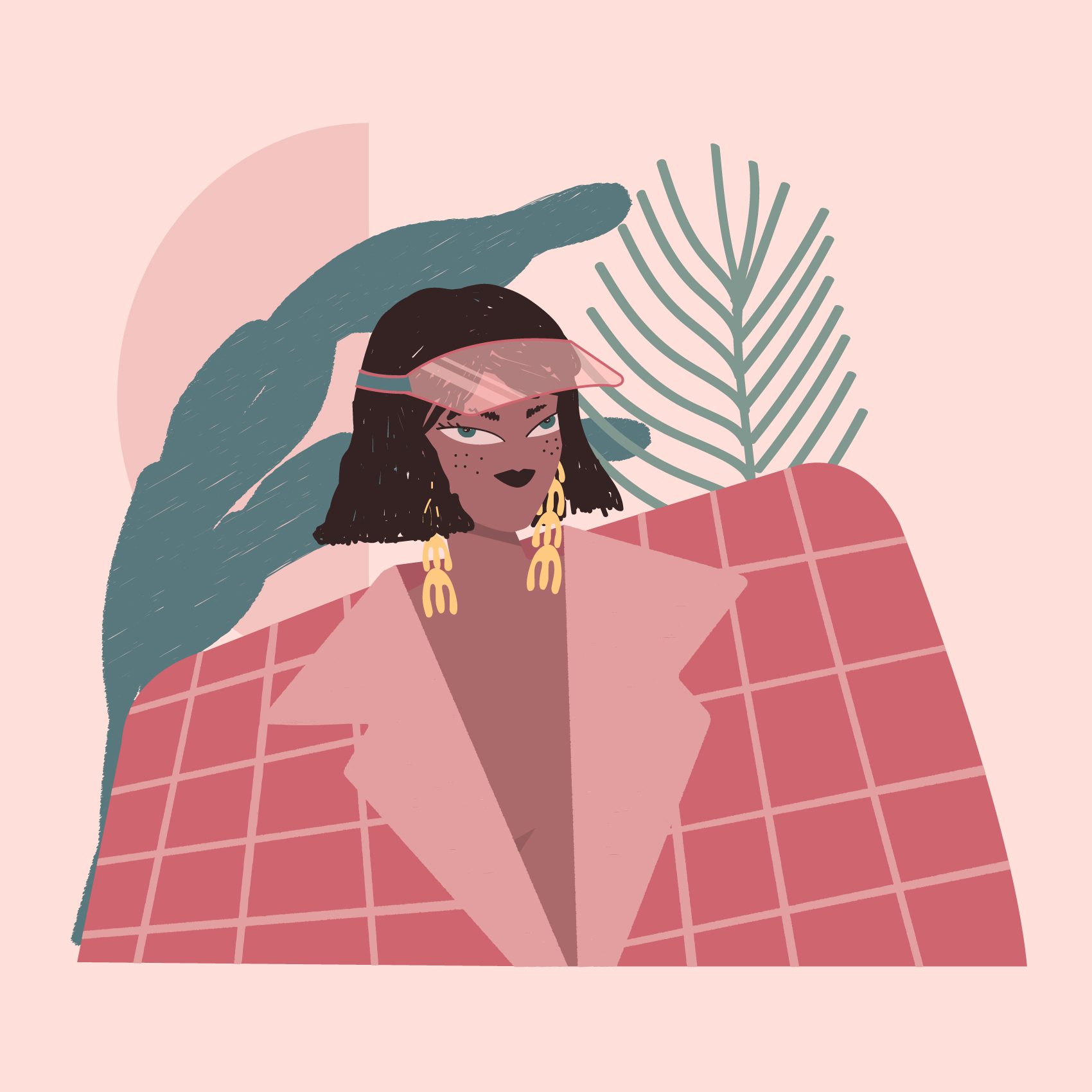 11. Now, tell us a little more about you as a person: what is your favourite food?
Food for me is the most easily accessible pleasure, I like the process itself. I love many things, but my weakness are sweets, I can't live a day without them.
12. Favourite book?
If we talk about fiction, then such writers as Henry Miller, Erich Maria Remarque, Jerome David Salinger, Evelyn Waugh come to mind.
13. Favourite genre of music?
Lately I'm listening to instrumental hip-hop, experimental, jazz.
14. What are your hobbies?
For a long time I was engaged in yoga. I like to try various new drawing techniques, go to exhibitions, go to the theater with my mother.
15. If you weren't an artist, what would you be?
Maybe I still would continue to be engaged in photography. Generally thinking about different professions, many are interesting to me. But this is a superficial impression.