Instagram: @evo.illustrates
1. What's your story? Where are you from?
I'm a 23 year old from the UK who has always been a lover of art! At the moment, illustration is just a hobby for me and I'm training to be an Architect in my professional life. Over the past few years, I've lived in Nottingham where I studied my undergraduate degree, then in London for two years and now I'm living in Manchester whilst studying my masters in Architecture. My illustration journey started in March at the beginning of lockdown. With lots of spare time, I wanted to reconnect with my artistic side so began illustrating and now I wish I started years ago!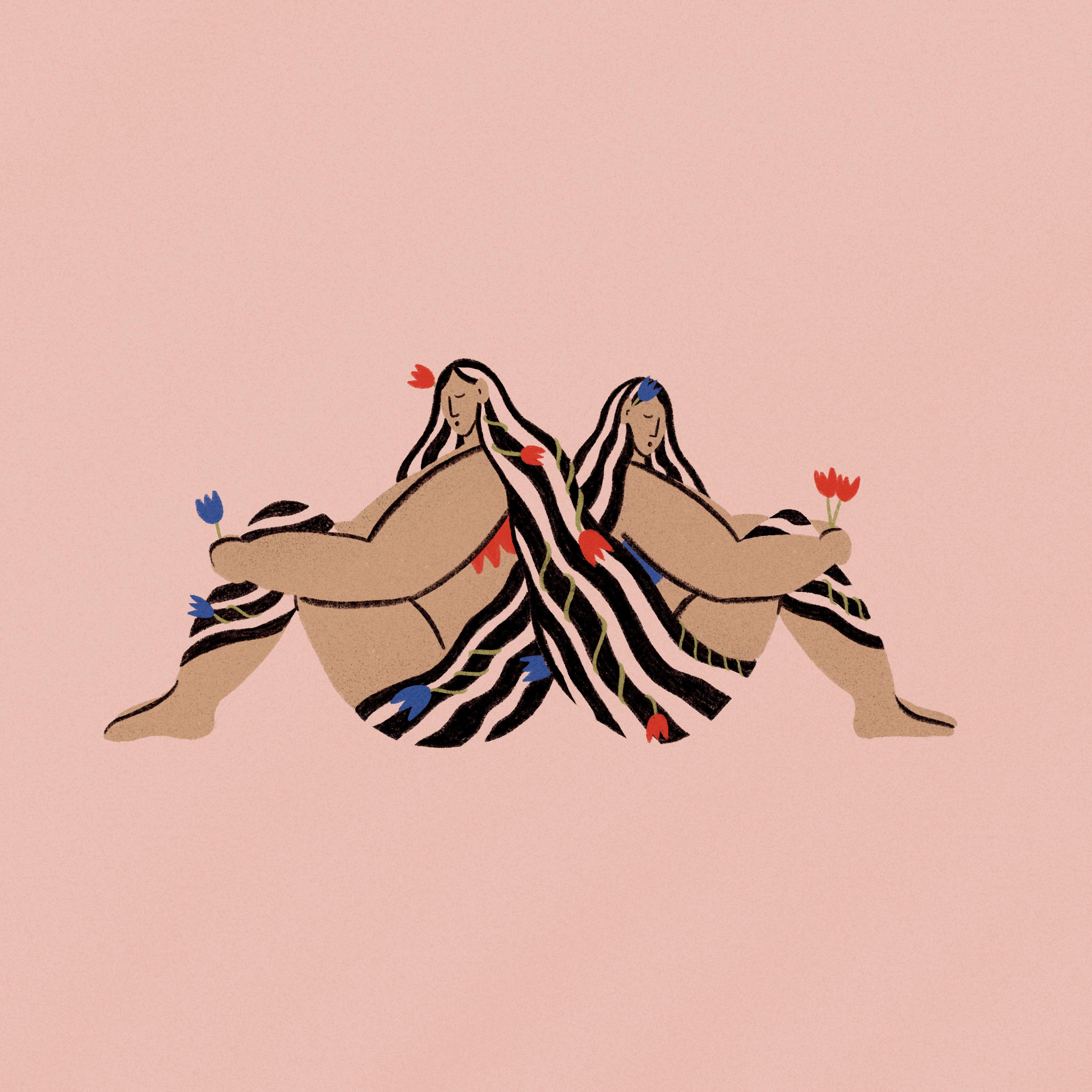 2. Tell us about your aesthetic.
I would say my aesthetic is fairly minimal, using block colours of a calming pastel colour palette. My favourite colours are olive green and lilac which I use a lot in my work. I'm definitely still exploring and finding 'my style' but enjoying the process and love reflecting on how far I've come in a short space of time.
3. What is your favourite medium and why?
All of my illustrations are created using Procreate on iPad with the Apple Pencil. I love how endless the possibilities are in one small piece of equipment and you can take it anywhere! The different brushes and textures available allow you to experiment with so many different styles. My favourite physical medium would be mono printing! I love the textures you get from it.
4. What is your artistic process like?
I always start by drawing a really rough sketch, usually stick people. Then over the top I start to give the body more form with a single line drawing. This is what takes me the longest as I always find things that I'm not 100% happy with and draw something over and over! Finally, I draw block colours over the top and add little details and finishing touches. Adding colour is the best part!
5. Who and/or what inspires your work?
The start of my illustration journey began by following lots of illustrators and artists on Instagram! I followed many artists with varying styles and at first wondered if I would ever create something I would want to share. The main thing I struggled with when starting out was where to get my inspiration from, that creative block of staring at a blank white page. Now my favourite illustrations that I've created are the ones that have been inspired by my personal life moments. If something significant is happening, like my recent move to Manchester, I draw up a little scene with characters representing myself and the people around me in the moment. They end up being really significant to me and seem to be the ones best received by others too!
6. What role does art play in your life? How does it change the way you view the world?
As a student learning about the art of buildings I have a very artistic view of the world and tend to analyse everything a lot. I see buildings and the built environment as pieces of art (not all good pieces of art!) that have been considered aesthetically but most importantly for the people who use them. I think this is why I love illustrating people so much. I am fascinated by the day to day lives of individuals and how they encounter the world.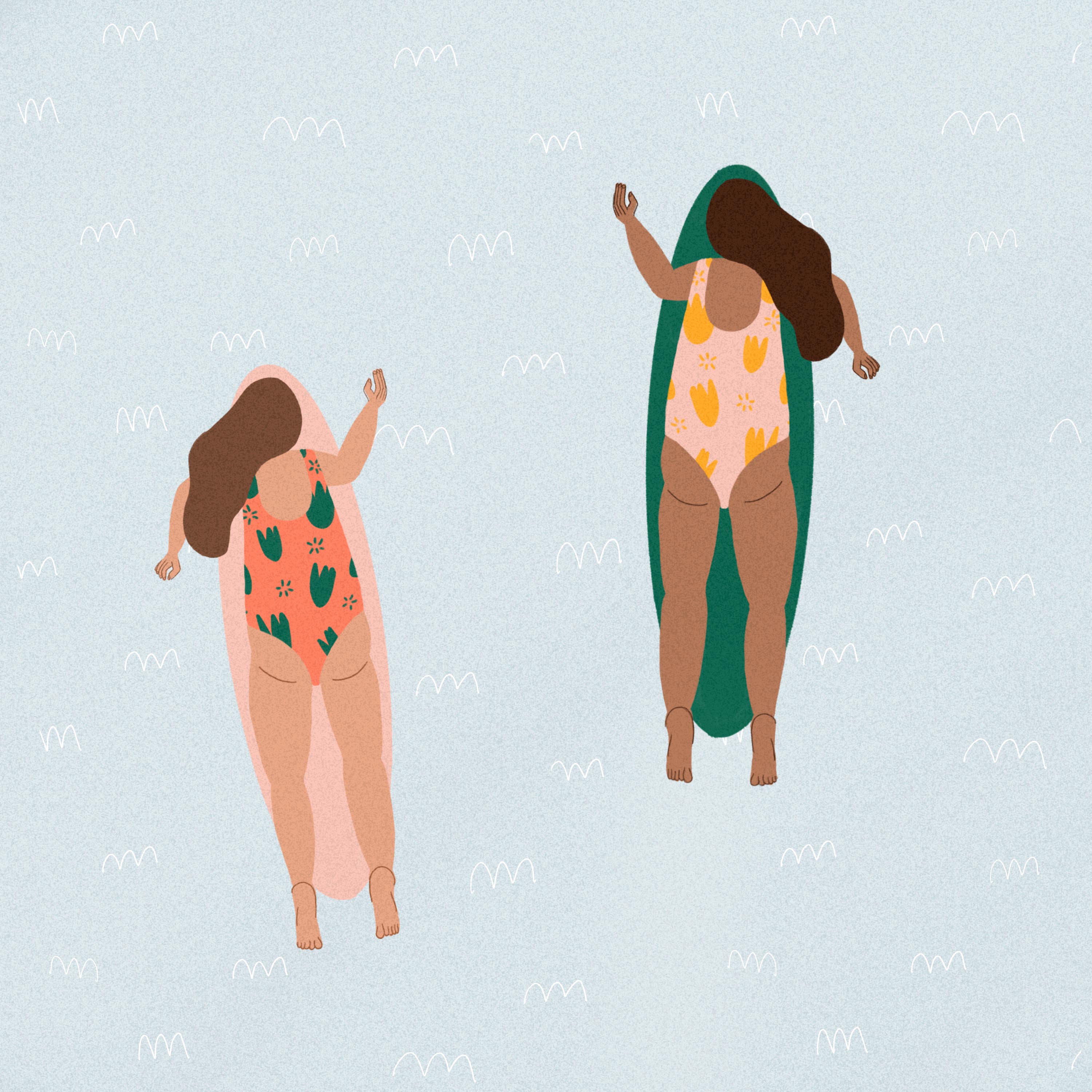 7. Where did you study?
I studied my undergraduate degree in Architecture at Nottingham Trent University. I'm now a postgraduate student studying at the Manchester School of Architecture! Qualifying to be an Architect is a very long but fascinating process.
8. Where do you see yourself in five years?
In five years I see myself as a qualified Architect and a part time illustrator! I hope that the two will work hand in hand, using my illustration skills to portray my architectural designs.
9. What about in ten?
In ten years time if my love for illustration could be more of a career for me I would be so happy! I would love to own a little boutique shop selling my own cards and prints as well as other artists work! Hopefully I'll have a little sausage dog too.
10. What do you hope to achieve with your art?
Just to make people smile. I like to make illustrations that are relatable. The best feeling is when people see my artwork and by their response I can tell they've connected to the art and it makes them feel happy.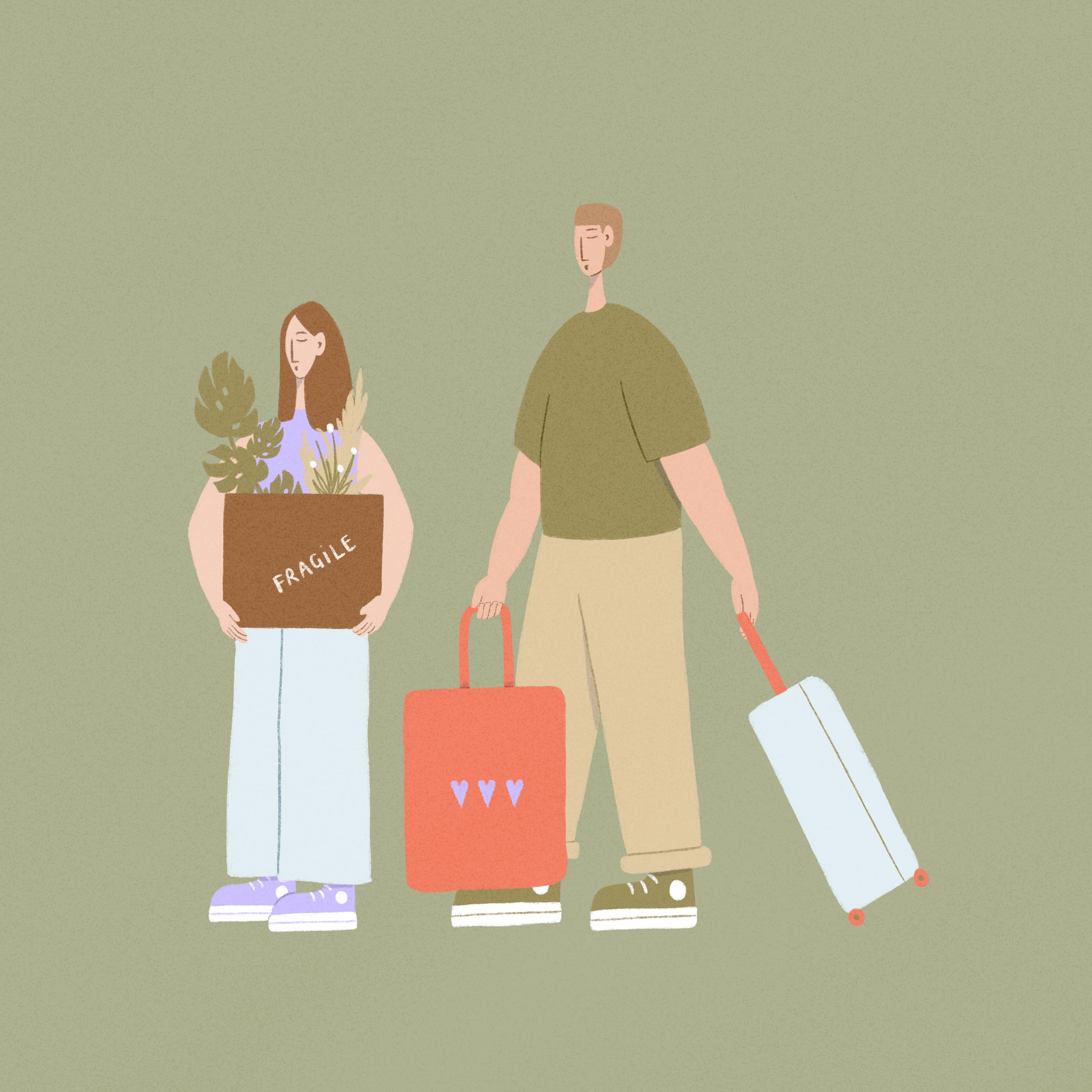 11. Now, tell us a little more about you as a person: what is your favourite food?
I've become a real foodie over the past few years so it's hard to choose but if I had to pick one thing it would have to be chocolate… I've got a very big sweet tooth! I love bread too.
12. Favourite book?
Again, it's hard to pick a favourite! I'm currently reading 'Women Don't Owe You Pretty' by Florence Given and as a young woman it's so empowering! I definitely recommend this book to everyone – not just women!
13. Favourite genre of music?
Chilled R&B or chilled electronic. Very different I know! I like most genres of music but always have to work or create art with chilled background music. Anything too upbeat and I get distracted!
14. What are your hobbies?
Illustration! I hope one day it will be more than just a hobby but for now I'm enjoying just creating art for fun.
15. If you weren't an artist, what would you be?
When I was younger I always wanted to be a fashion designer. But I guess fashion designers are just creating art for people to wear! I couldn't be in a career that wasn't creative, it's what motivates me.