Instagram:
@evoorhey
Website:
www.ellenvoorheis.com
1. What's your story? Where are you from?
My name is Ellen and I'm a 24-year-old graphic designer and illustrator in Burlington, Vermont USA. I'm the only ginger in my family.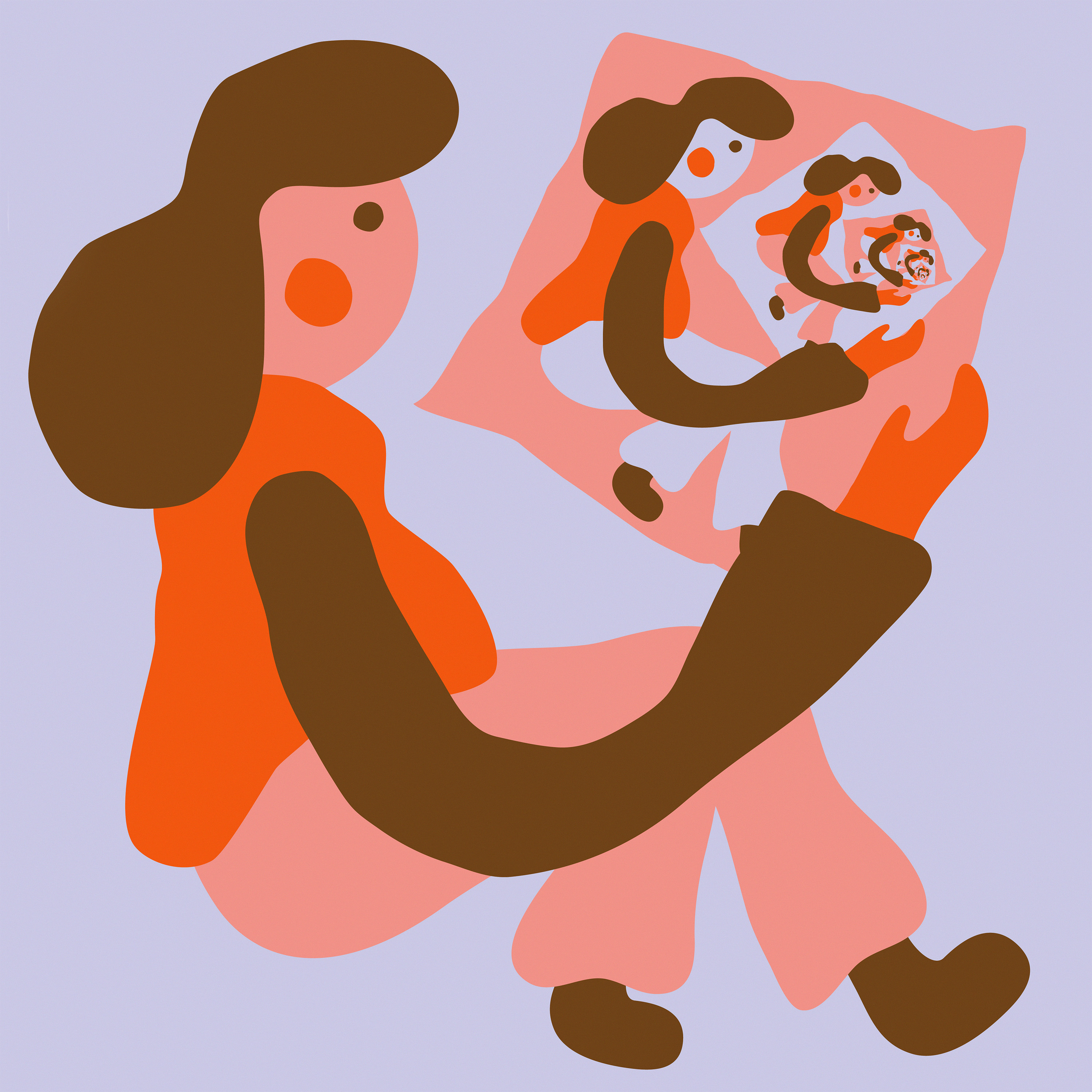 2. Tell us about your aesthetic.
I would call my aesthetic…irreverent? Since I work in design, most of the day is spent putting a lot of thought and strategy into client work. So I guess when I'm making art for myself I like to do the opposite of that - just experiment with color/composition and not let anything be too precious.
3. What is your favourite medium and why?
Lately, I have been very crudely experimenting with 3D software which is really exciting to me. It's been fun trying to take my typical 2D illustration style and sense of humor and bring it to life with a new medium. My go to, though, is screen printing. I love the range it allows for; you can be extremely meticulous or loose, depending on what you are trying to achieve.
4. What is your artistic process like?
It usually starts with a vague idea and then I think about how I want to execute it. I don't really have one specific medium or style I work in, I like to mix it up between illustration, animation, collage, silkscreen, 3D art etc. Then I just try to go with the flow and try not to overthink it.
5. Who and/or what inspires your work?
I really love religious figurines and icons. I have a big Jesus head collection. I love collecting zines too, so when I'm feeling stuck I'll usually just go through those and get inspired. I'm also very lucky to be a part of a print collective in Vermont called Iskra, which is loaded with amazing artists and illustrators who inspire me constantly!
6. What role does art play in your life? How does it change the way you view the world?
For me, art is just a way to observe life and make things without having to answer to anyone or get anything approved. It's nice to create something that you're really excited about without worrying about some end goal.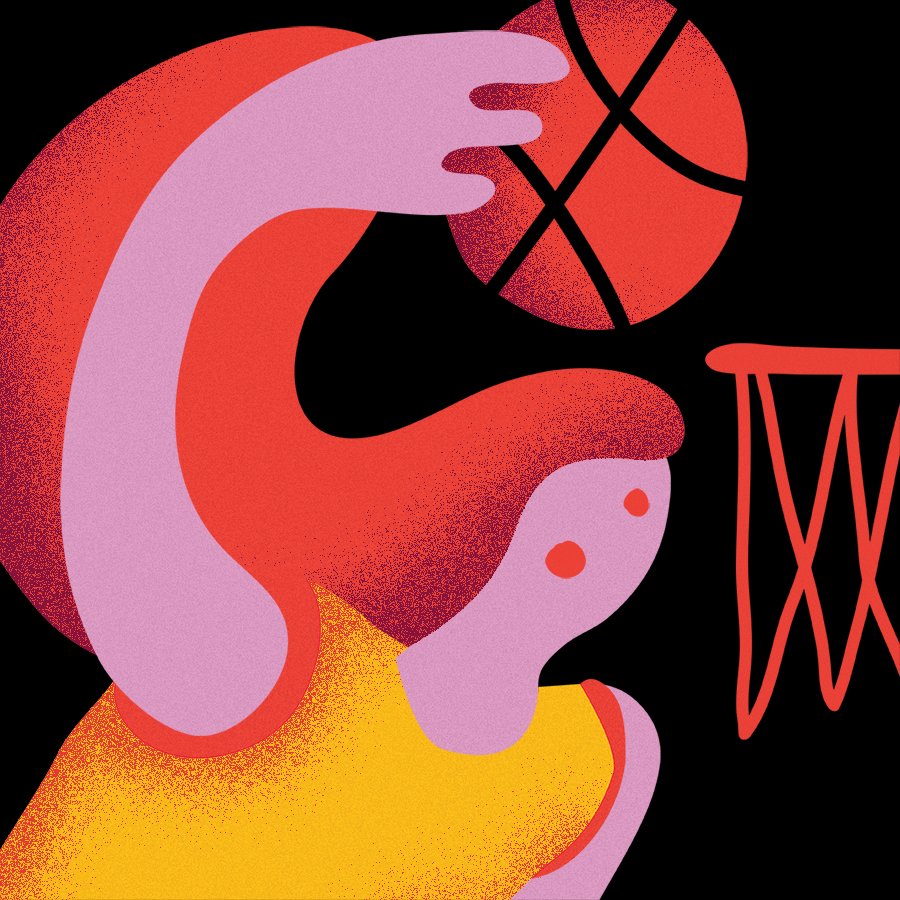 7. Where did you study?
I studied graphic design at Champlain College in Burlington, Vermont.
8. Where do you see yourself in five years?
Hopefully doing what I am doing now, just better and faster and for more people.
9. What about in ten?
Oh I dunno…I'd love to have my own design studio one day. And I guess have kids or whatever.
10. What do you hope to achieve with your art?
I guess I hope to make people laugh or smile and to inspire them to make something of their own! My favorite artists always get me super motivated to work on my own stuff, so I'd love to have that effect on someone too.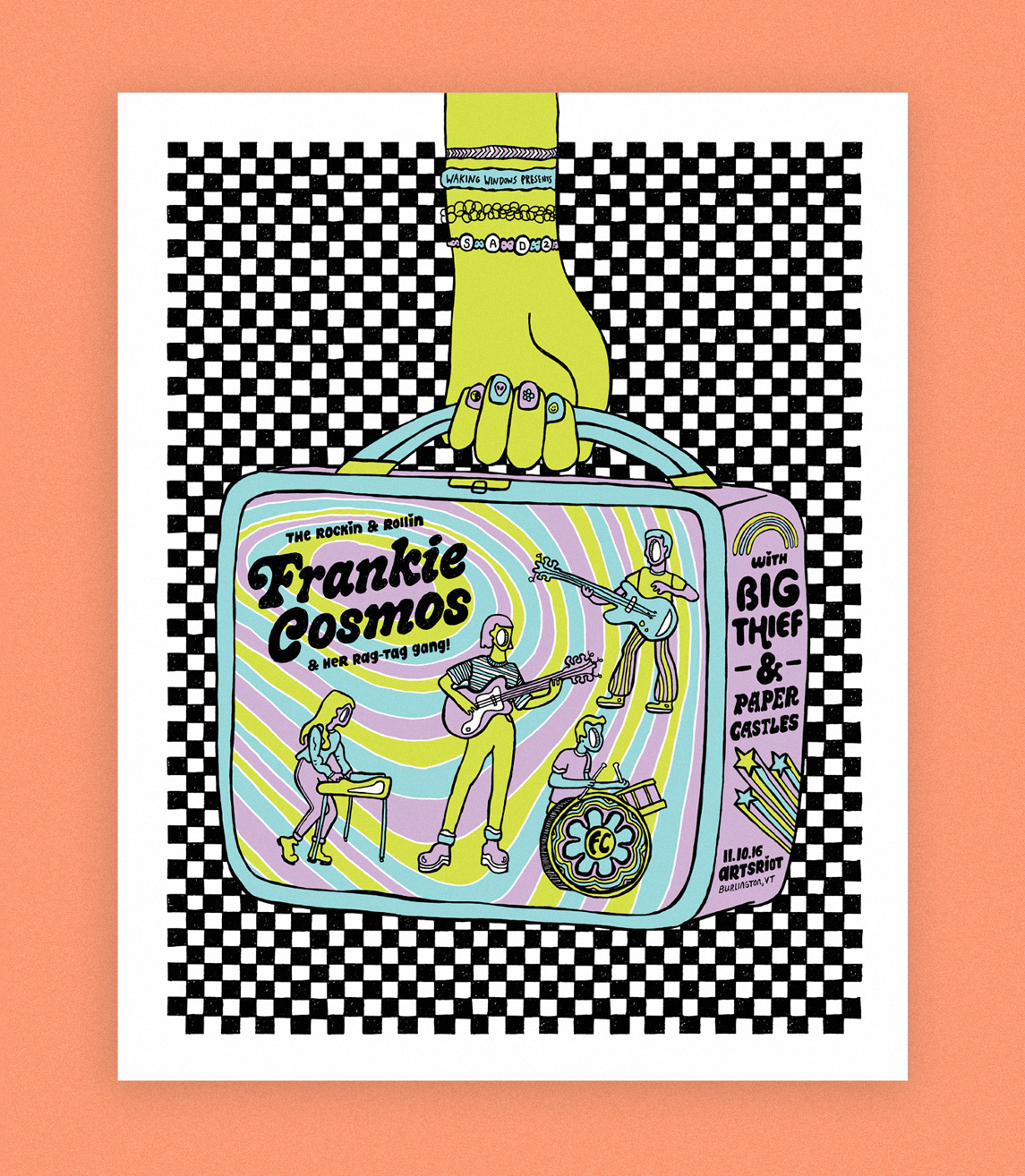 11. Now, tell us a little more about you as a person: what is your favourite food?
Chips and guac.
12. Favourite book?
The First Bad Man by Miranda July.
13. Favourite genre of music?
Probably rock.
14. What are your hobbies?
When I'm not behind the computer I love screenprinting. Other hobbies are basketball and watching The Office.
15. If you weren't an artist, what would you be?
Probably some sort of teacher. I'd love to be a musician though. There's still time.