Instagram:
@ewelello
Twitter:
@ewelello
Facebook:
www.facebook.com/EwelinaSkowronskaIllustration
Website:
www.ewelinaskowronska.com
1. What's your story? Where are you from?
I was born in Poland during grey communist system. When I didn't get accepted to Polish Fine Art School my parents convinced me to just study something, as at that time in Poland there were not such a things like a gap years, or time off to think about your life. So I have master in Politics Science. After then I start working in advertising as a creative which was fun at some degree. However after 7 years, I finally realised that actually what I really want to do is to draw, create, and make art. I applied for MA Illustration at Camberwell College of Arts London. I was lucky, as I got full scholarship, and since then I feel I finally do what I really love even though sometimes is not so easy.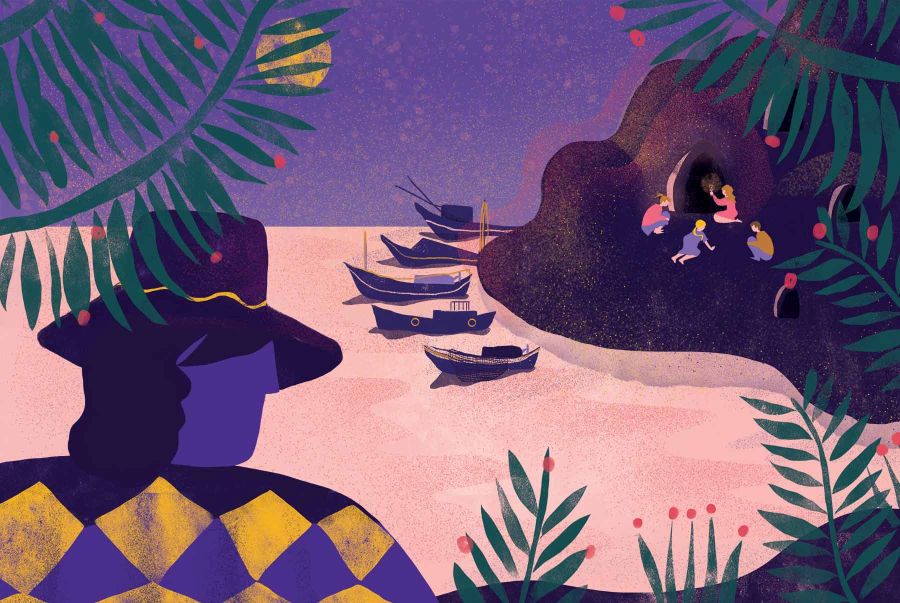 2. Tell us about your aesthetic.
I share my time between illustration and print making. My work is colourful and playful, and very often quite abstract, especially my prints. My work includes handmade elements and digital techniques.
3. What is your favourite medium and why?
I usually mix digital with handmade. So I make textures using mono prints or ink, cut outs, and then I mix all this in computer. I also have this few years long romance with screen printing. I love how this process can be unexpected.
4. What is your artistic process like?
My process vary depending if I am doing illustrations or if I am doing screen printing. Usually I have idea first, and some images in my head inspired by observations, thinking process, or even line of a text. I also have quite a big library of different references, images that I collect daily, it can by fine art painting, some fabric patterns, or just picture of interesting colour combination. Then I usually sketch very rough idea on paper. But I have to admit I am not super great sketchbook person. My sketchbooks are not as beautiful as some other artists`. And then when it is illustration I just sit and draw it until I am happy with the result. But when it comes to print making, I usually cut paper, paint it, pin to may wall to let idea change and go into different directions. Then the final images is never final. I always let the actual process of printing influence the final art work.
5. Who and/or what inspires your work?
I am inspired by many things. I read quite a lot, so sometimes the feeling or even the line of a text can be a spark. I also love work of various artists like David Hockney, Helen Frankenthaler, Howard Hodgkin, Paul Nash, Ikko Tanaka. As I am playing with ceramics now I am really in to J.B. Blunk.
6. What role does art play in your life? How does it change the way you view the world?
As I am not from artistic family I can`t say that I grew up being surrounded by art. Actually when I said that I want to go to art school everyone was surprised. I still feel that I don't know enough about art. But I feel in a way that art was always with me. The perception of the surrounding world that was maybe a bit different than others. For me making art is very important thing, and I am quite serious about it. It definitely influence my life and ways of seeing things. I am very happy that I can continue making it.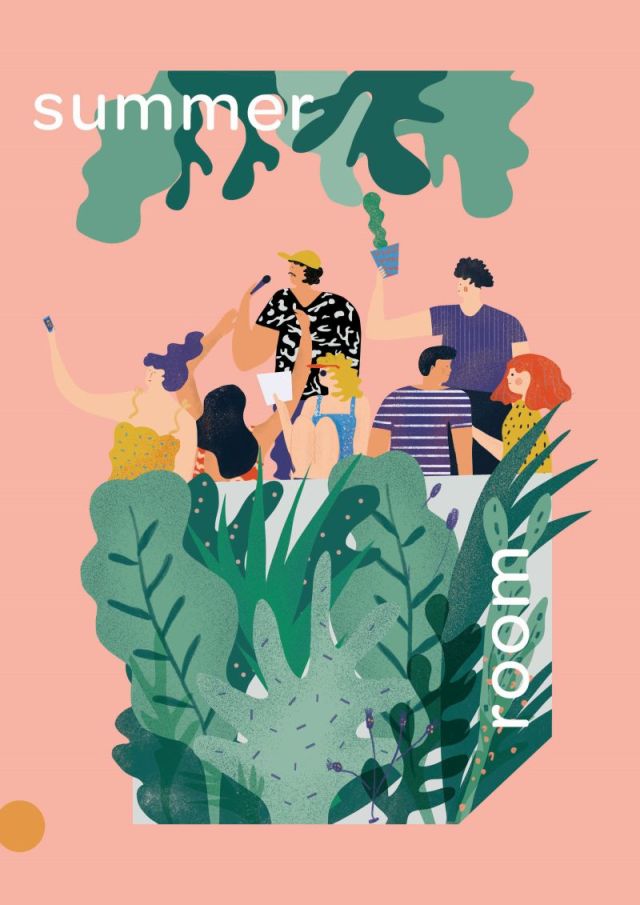 7. Where did you study?
I studied art at University of The Arts London. In Camberwell campus.
8. Where do you see yourself in five years? Working in an agency?
I would like to mix commercial work with my personal work. If it can be possible I would like to be part of the Agency, as I guess it gives you more opportunities to work with different clients on different projects. But I also would love to work a lot with other artist collaborating, exchanging ideas, talking about art. I have this utopian idea, that artist should support each other, exchange ideas, make things together, create space open for discussion and for creating. I also believe that artist should buy other artists work, to support and also to be inspired.
9. What about in ten?
This is very far for me, as my brain can`t plan that far away. But maybe all this what I said above but on the moon?
10. What do you hope to achieve with your art?
For me making art is the most enjoyable thing. I hope that people can feel the same looking at it, or taking home with them. I also try to share my thoughts about different subjects so I hope some of my work, can encourage people to look at some things in maybe a bit different way.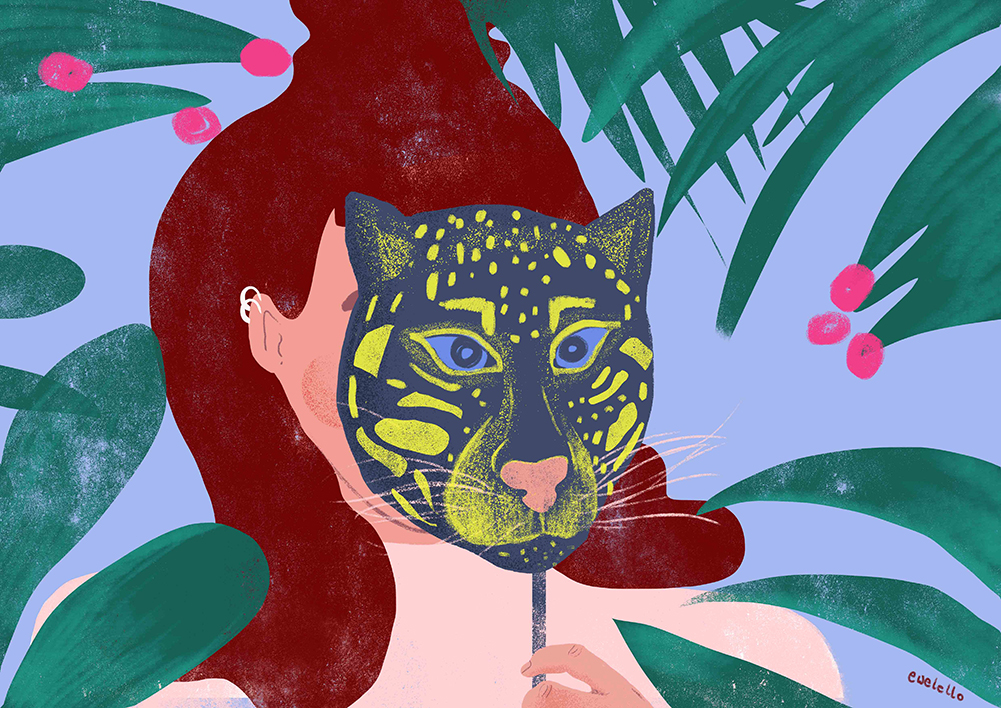 11. Now, tell us a little more about you as a person: what is your favourite food?
I am very energetic person, with not much sense of humour. Most people don't laugh when I say a joke – I am super bad at this. I like to be in the move, I usually make drama as I think too much, I like to do sports a lot, I talk too much and my stories have thousands of small little stories inside, I am too honest and straightforward, what put me in to trouble very often, and I am inpatient - but I am working on it. And I love good food. As I live in Japan now, I really miss beet roots, as it is hard to get them here – who would expect.
12. Favourite book?
There is so many of them – Dune by Frank Herbert, Collected short Stories by Gabriel Garcia Marquez, The Hitchhiker's Guide to the Galaxy by Douglas Adams. And many more.
13. Favourite genre of music?
It is always difficult for me to say what my favourite music is. It is almost like question on the first date in high school. But I like electronic music with a touch of disco. I also like a lot classic jazz, and more contemporary one. Indie music, noise music, experimental music.
14. What are your hobbies
Sport and ceramics.
15. If you weren't an artist, what would you be?
When I was a child I wanted to be special force officer, like commando or something hahaha. Maybe that would be my second life path.