Instagram: @eyescream_illustrations
1. What's your story? Where are you from?
Hi, I'm Natalia, Illustrator, and Digital Product Designer. Was born in Russia, currently living in Berlin, Germany. I was never an artist, Product Design is my main specialty and I was doing some digital illustration & motion design as a part of my job. A couple of years ago I started drawing just for fun and now I'm freelancing as an illustrator for different magazines and online platforms.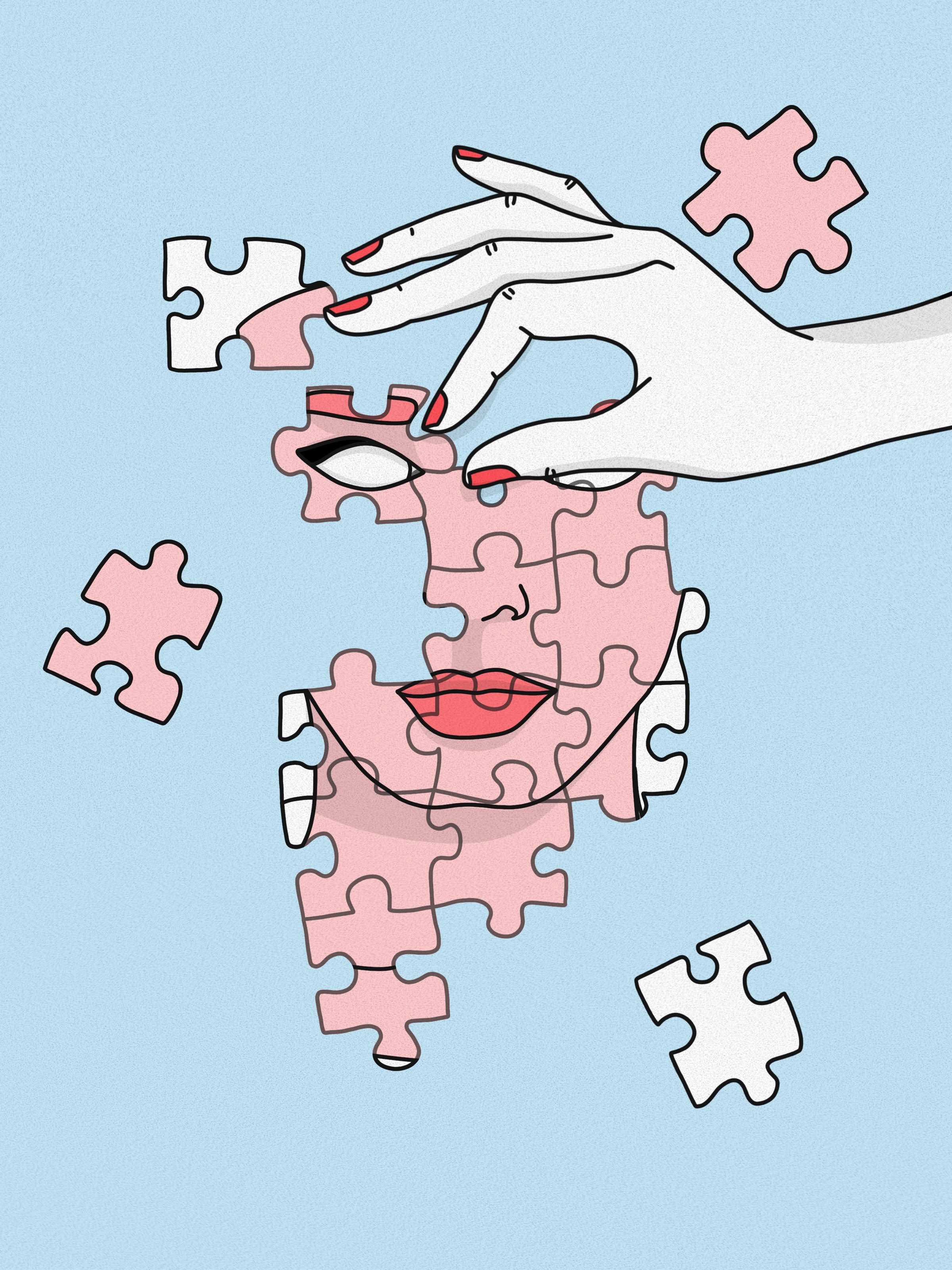 2. Tell us about your aesthetic.
Colorful, saturated, full of life with a pinch of madness, but at the same time calm, pastel, feminine, and mysterious. I like using limited color palettes - it makes the task of passing on the message more challenging, but more rewarding at the same time.
3. What is your favourite medium and why?
Never go anywhere without my iPad Pro and Apple Pencil :) I also sketch with regular paper and pencil sometimes. For illustration in my Product Design work, I use mostly Figma.
4. What is your artistic process like?
First, I find something that interests me (on social media, on the news, or just from my friends) or receive a topic from my client. Then I brainstorm. A lot. I go through Pinterest, look for more related ideas, and brainstorm more.
Some of the ideas can be banal or really crappy, but it doesn't matter really because you can build on top of it and arrive at something great. I put them in my notes and usually sleep on it and the next day I choose what ideas I'm going to take forward.
After that, I sketch selected ideas and choose the sketches I like the most.
Then I go into a final drawing - outlines first and then playing around with colors. For my personal illustration work, I have a few pallets I use most of the time, with freelance work it's usually another process with mood boards and a bunch of different variations depending on the context of the project.
5. Who and/or what inspires your work?
I get a lot of inspiration from social media, news, and the outside world. As an example, the pandemic and all the issues that emerged from it was a great source of ideas for my art. My friends often ask me to help out with some projects and give me ideas on what else to create, clients too. Also, I have a bunch of boards on Pinterest where I collect photography or color inspirations.
6. What role does art play in your life? How does it change the way you view the world?
It helps me to get away from everyday routine and problems. When I'm drawing or thinking of the next project - the world doesn't exist to me :) At the same time, It helps me to stay sharp, be more creative and curious.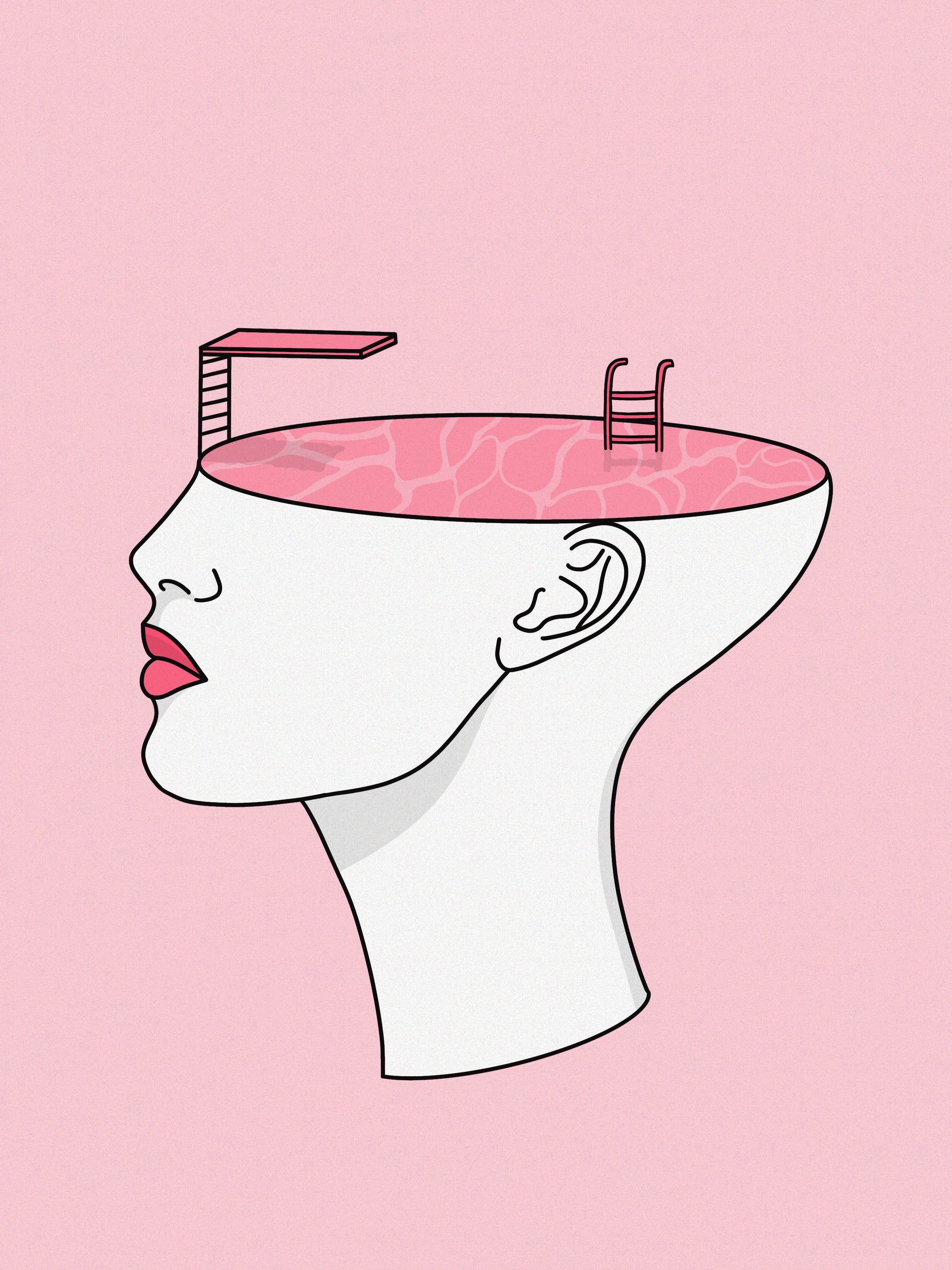 7. Where did you study?
I studied theoretical mathematics at National Research Lobachevsky State University of Nizhny Novgorod
8. Where do you see yourself in five years?
A better person and a better illustrator who explored plenty of different techniques learned a lot and improved in her craft. Would love to start making my own clothes with some motifs from my illustrations.
9. What about in ten?
True artist (not sure what it means exactly though :) yet!)
10. What do you hope to achieve with your art?
I want people who look at my art to have a bit of distraction and some fun! Maybe reflect on something that's always on their minds, but usually ignored, think about it, and smile.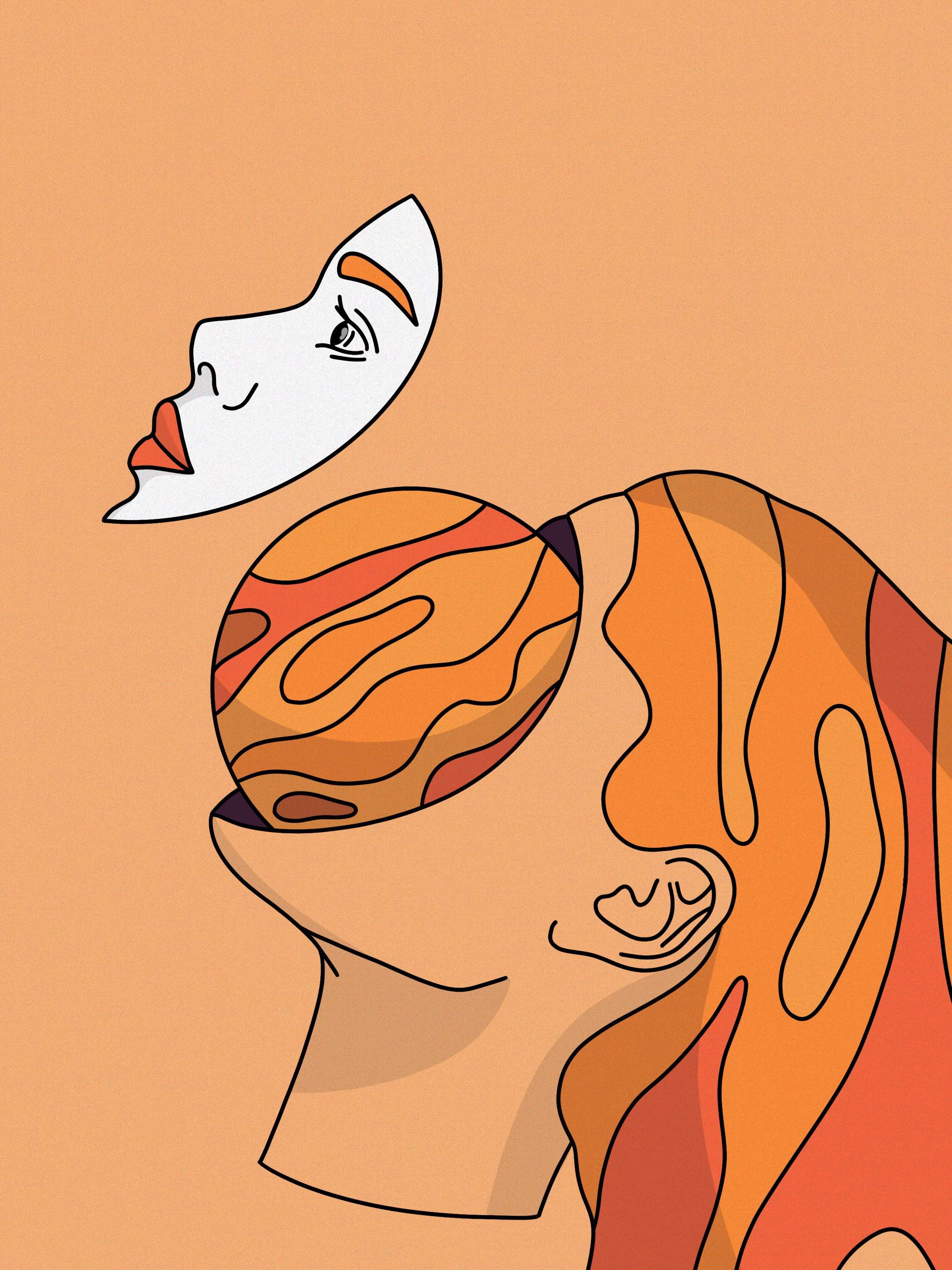 11. Now, tell us a little more about you as a person: what is your favourite food?
Homemade tuna salad - lots of green salad leaves, canned tuna (or grilled fresh), black olives, tomatoes, red onion, cucumber, boiled egg, capers, olive oil, lemon juice, salt and pepper!
12. Favourite book?
I don't have a favourite book of all times, my preference change with time, but from the recent ones I'd say Demian by Hermann Hesse.
13. Favourite genre of music?
Don't have one really, but listening to indie rock and different electronic music mostly. Also love old jazz (20s/30s) & classical music.
14. What are your hobbies?
Drawing :)
15. If you weren't an artist, what would you be?
Nobody lol :D I think I'd come to it eventually in any way, maybe not as an illustrator, but a shoe maker or something :)