Instagram:
@fabiengilbert_designer
Website:
www.fabiengilbert.com
1. What's your story? Where are you from?
As far as I can remember, all my memories remain silent but are made of highly colourful images. I grew up and still live around Paris and I think that everything started when I was in pre-school I would come home with so many drawings that I had to ask for help to carry my box while others slipped some sheets in their bags. Drawing has always been part of my daily life, as if putting artwork on paper kept my thoughts from getting stuck in my mind. All that I hear, I have to translate into an image to retain it, including letters, numbers and even sounds or smells that have no natural visual representation. I think that I could not do anything other than working to draw emotions or atmospheres, so I became a Graphic Designer and then Illustrator, finding the best way to express myself. I work today as freelancer in France and around the world with Artistique-int agency to represent me.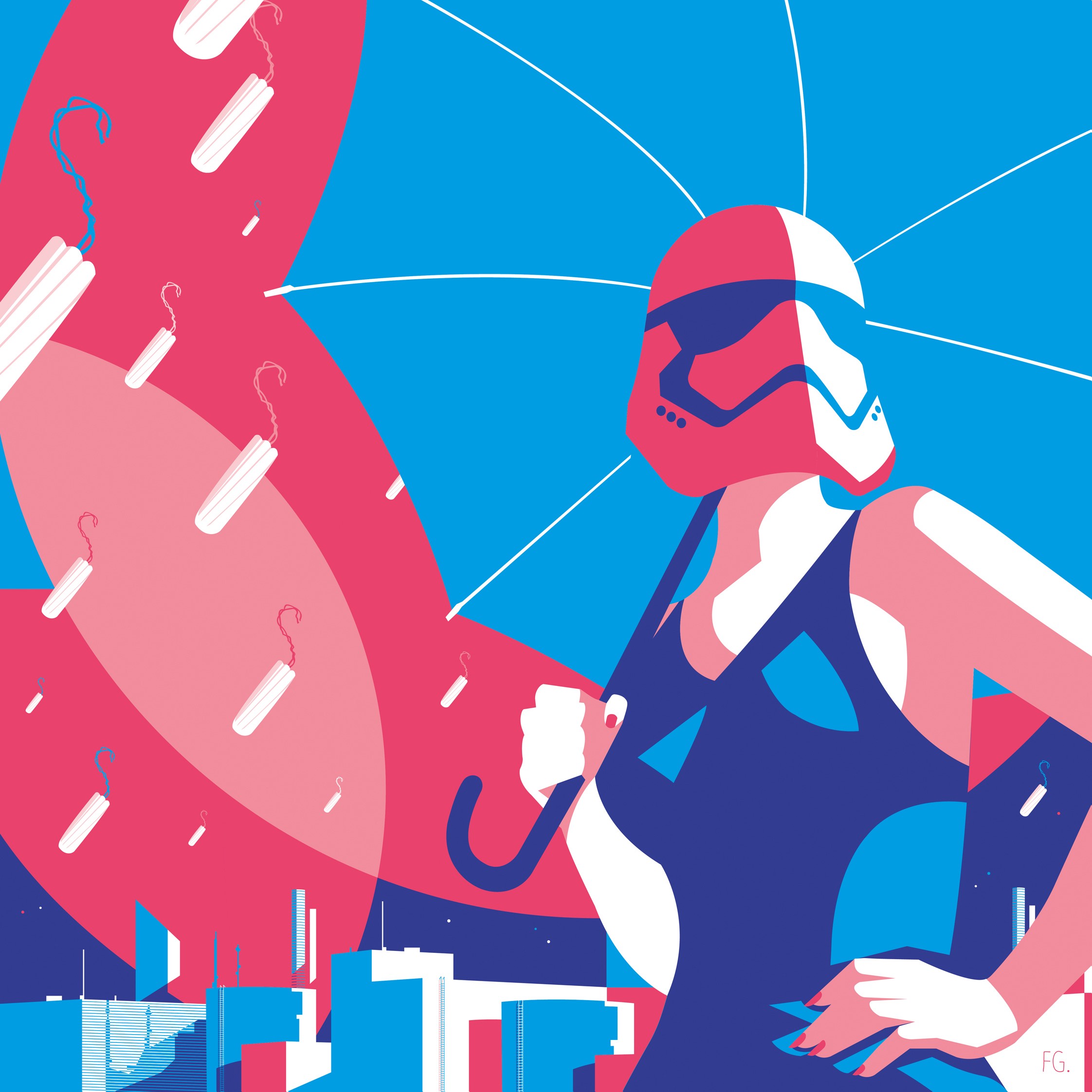 2. Tell us about your aesthetic.
I consider my work to be rather minimalistic, quite clean, but not excessively so either. It is also very colourful and tinged with pop culture. I give a lot of importance to colour, its palette, and its atmosphere. That's something that I think can clearly change the meaning of an illustration or the feeling it conveys.
3. What is your favorite medium and why?
I still sometimes sketch on paper but I tend to quickly jump back onto my computer. I like to use Adobe Illustrator and Photoshop, with my nose literally glued to the screen! I also like to take a step back and look at my illustrations on my mobile. I don't know why, but this way all failures jump at me and new ideas emerge...
4. What is your artistic process like?
I always start with a large cup of coffee and a cigarette! Whether when illustrating for a client or for me, I look through my database of inspiring images that I update with personal and other artists works and visuals. Then I spend a lot of time thinking. It's the longest and most essential part of the process. Finding the right way is something that can come very suddenly, like a flash, but can sometimes take several hours or several days. Finally, the rest is only implementing the idea, working and amending it until I am satisfied. I also learnt to push the threshold of satisfaction and never leave anything to be taken for granted. I think I'm never 100% satisfied!
5. Who and / or what inspires your work?
Of course, I look at what other artists are doing and current trends. I think that what inspires me the most is the atmospheres felt, real or imagined that come to me. Finally, everything I see or I live can potentially become an inspiration. I also like trying to explore different times that I probably and largely embellish with nostalgia.
6. What role does art play in your life? How does it change the way you view the world?
Does art change my life? Of course! How? Difficult to say it... But what I know is that a life without art would not be viable for anyone. Without art, no dreams, without dreams, no hope, without hope, no life... In fact, a mass mind suicide! ?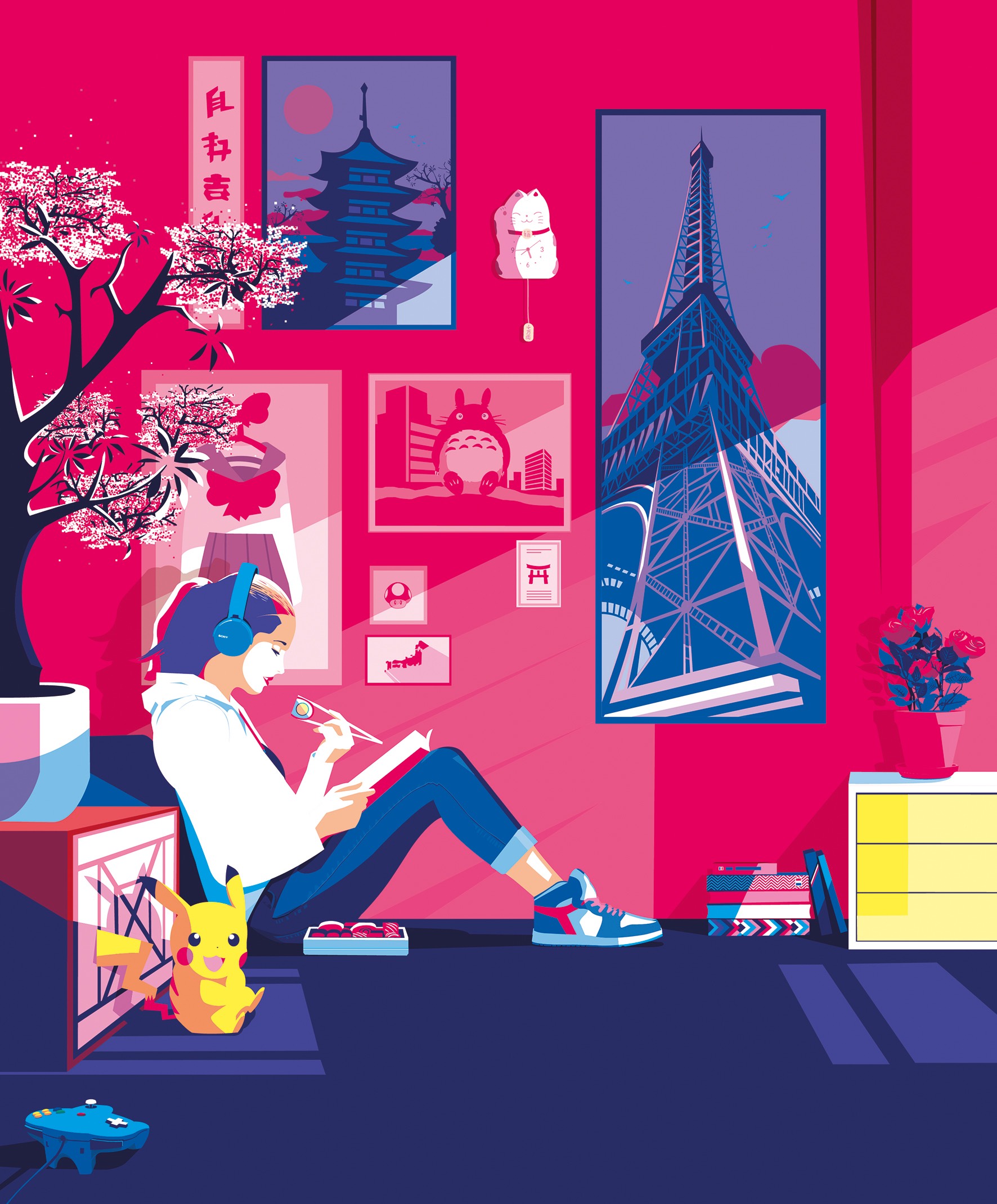 7. Where did you study?
I studied in Paris and graduated from an Art Direction Master's degree in Multimedia & Visual Communication. These were beautiful years during which I learned to push my lights, shadows, and colour skills. And of course to challenge me!
8. Where do you see yourself in five years ?
5 years is already too far for me to say! But I still want to explore many themes, periods, and cultures. Especially the most improbable ones!
9. What about in ten?
...ten years? ? ... An astronaut VR designer...?
10. What do you hope to achieve with your art?
An illustration can say many things, using metaphors, contradictions, or several levels of reading that summarize complex or unusual ideas and to make people feel emotions that are unique to each and everyone one of us. True creativity is to show that we can get out of our usual way of thinking and offer a vision different from what surrounds us.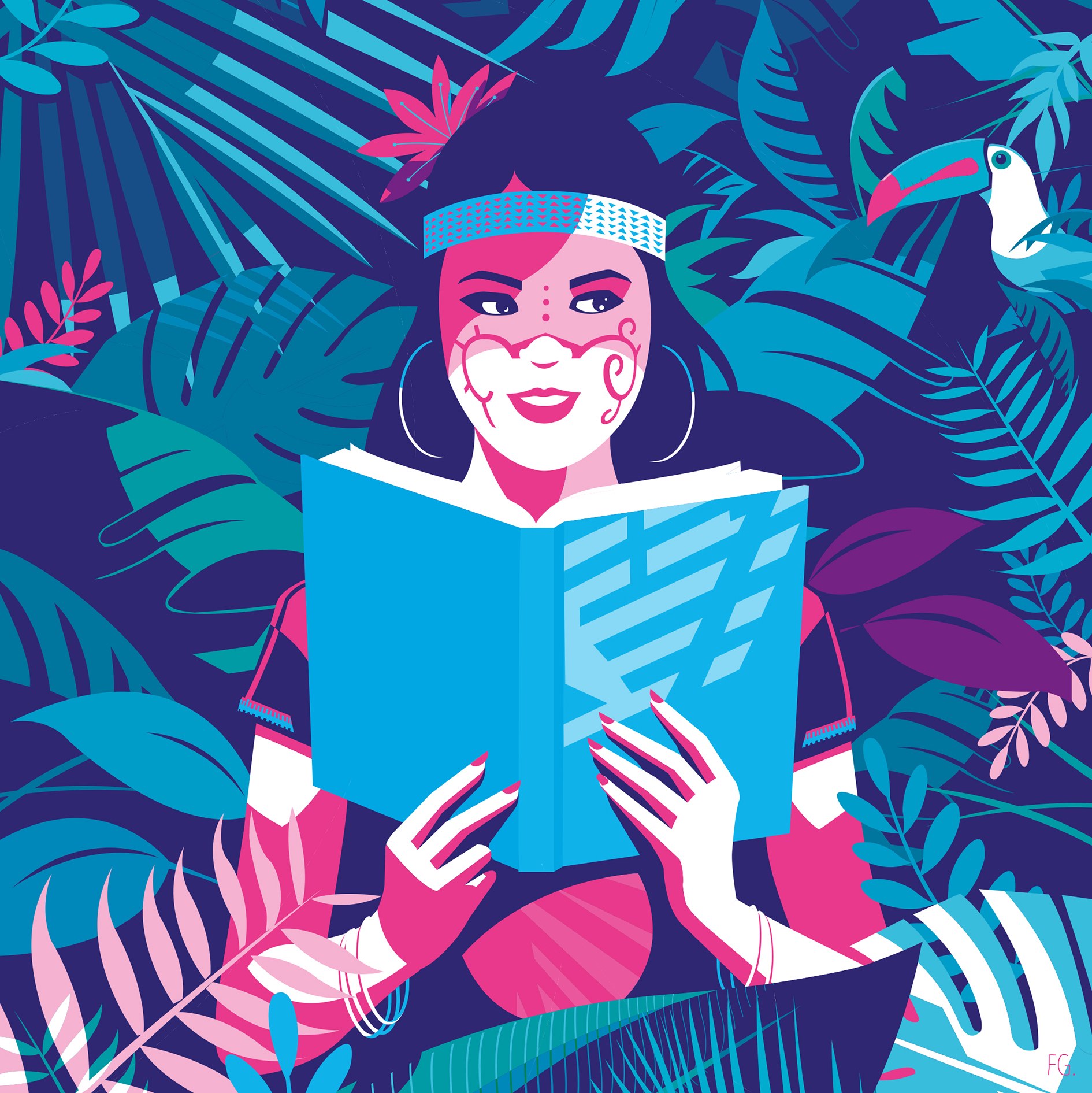 11. Now, tell us a little more about you as a person, what's your favorite food?
If you bring me a classic Nepali Dal Bhat and a masala chai, I can't control anything!
12. Favorite book?
I can't choose a favorite, but I'm actually reading the fascinating, "The Universe in your Hand," from Christophe Galfard, Ph.D. in theoretical physics and disciple of Stephen Hawking. Just bewitching!
13. Favorite genre of music?
When I'm looking for a concept, I need silence. But once I've found it, I run with folk, roots reggae music. Sometimes I dive back into the hip hop vibes of my teenage years.
14. What are your hobbies?
My travels of course, but also my children who are still very young and have made me slow down a bit. If not, like many people, I'm a Netflix addict!
15. If you were not an artist, what would you be?
Probably someone seeking... to become one?