Instagram: @faye_guanipa.illustration, @oliveandcopaper
Website: www.fayeguanipaillustration.com, www.oliveandcopaper.com
1. What's your story? Where are you from?
I am a New England native, currently living in Worcester, Massachusetts with my husband and three girls. I grew up with two artistic parents, my mom has a handbag and accessory business and my dad is a cartoonist and painter currently working in leather restoration. Art and creativity was very encouraged in our house, I've been drawing and painting since I was tiny. I always had big plans for my artistic career even if I wasn't really sure exactly how they would take shape.

I graduated in fashion design and found a corporate job in children's clothing design which lasted about 4 years or so until I was pregnant with my first daughter, Olive. From there I was introduced to the world of freelance illustration (the company I worked for hired me to freelance when I left) which led me to start designing and illustrating for myself as well.
When I was pregnant with our second, Frida, I created Olive & Company, a stationery business featuring my illustrations on paper goods and gifts. I'd dreamed of turning my illustrations into products for some time but hadn't taken the leap. Being pregnant again was the wake-up call I needed to make it happen. I felt like if I didn't just go for it, I'd keep finding a reason not to and life would just keep getting busier.

I continue to run the business now but I've also been working to further expand my illustration portfolio in the hopes of dipping my toes in other markets such as; art licensing for fabric and home décor, and writing and illustrating baby and children's picture books. This year I licensed 8 card designs to Trader Joe's, which has definitely been a high point for me this year and I hope to keep that momentum going.
2. Tell us about your aesthetic.
I'd say my aesthetic is modern with a strong vintage influence and playful, happy color palettes.
3. What is your favourite medium and why?
Right now, it's my iPad using Procreate. While painting is and always will be my true joy, with three little ones in tow, the iPad is remarkably mobile and requires no clean up so it's ideal for the stage of life I am in right now.
4. What is your artistic process like?
It's not very complex. I am usually on tight time constraints, so I've learned to be extremely efficient. The inspiration stage can't be forced, so I keep notes on my phone or sketches in a tiny notebook, ready for when I have the time to sit and draw, which is usually during baby's nap time. I do all my prep work on my iPad, sketch to final rendering, and sometimes I will bring it into photoshop for finishing touches. I also use illustrator for certain types of work.
5. Who and/or what inspires your work?
My mom raised me to appreciate all things vintage. I draw a lot of inspiration from vintage fashion, art, and design. Color has a huge influence on my work, sometimes I just get inspired by a color combination and the artwork flows from that.
6. What role does art play in your life? How does it change the way you view the world?
Art is everywhere for me. I take great pains to make my living space one that reflects my creativity and brings me joy on a daily basis. I encourage my children to see the world through the lens of an artist, looking for patterns and colors and to make art for themselves. I think there is so much beauty that we overlook because life is full and busy, it brings me joy when I choose to pause and look around once in a while and allow myself to be inspired. I hope my children will do this as they grow too.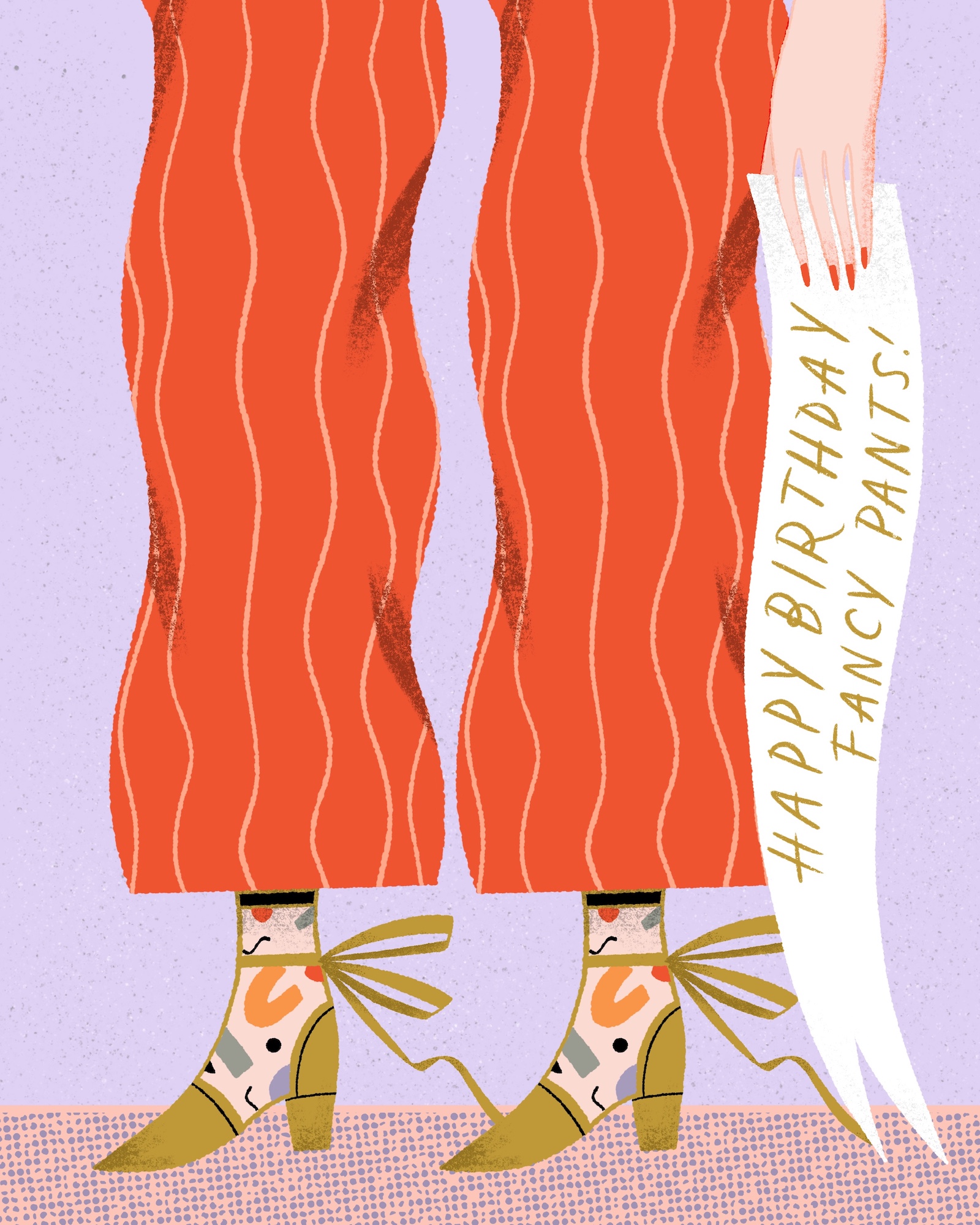 7. Where did you study?
Massachusetts College of Art and Design in Boston, Ma.
8. Where do you see yourself in five years?
I envision myself publishing a book or two, and definitely licensing more artwork. I think it's important to have multiple revenue streams as an artist and my goals are to create that for myself in the next few years. I also have plans to expand my product line for Olive & Company, while at the same time narrowing down the designs per product so that I can focus on creating only my best artwork for the business, to really round out the brand and speak a clear message.
9. What about in ten?
More of all of the above! More books, more artwork, expand the business and make a name for myself and create a lifestyle where I can just keep making more art every day and provide the kind of life for my family that I want.
10. What do you hope to achieve with your art?
I just want to share my joy.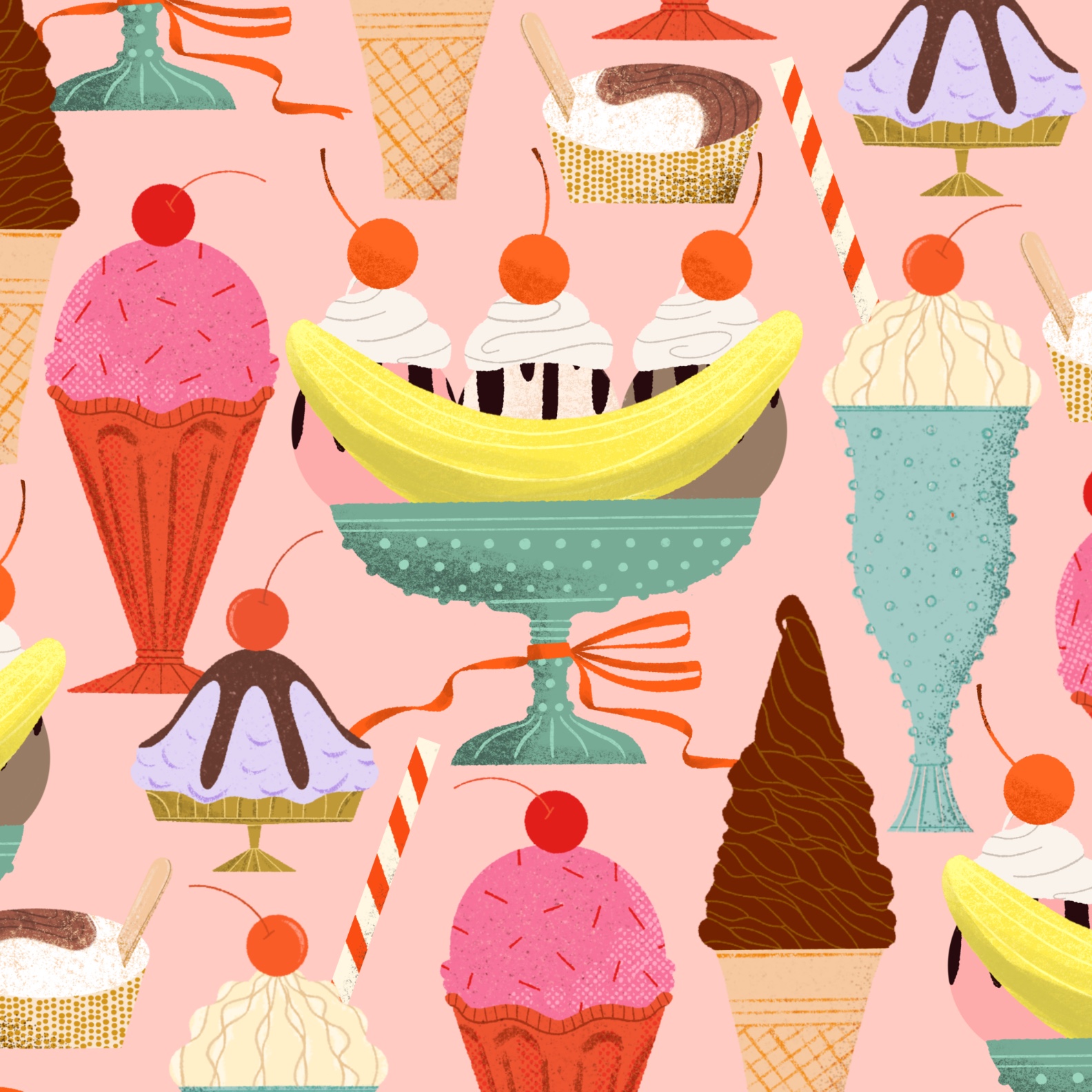 11. Now, tell us a little more about you as a person: what is your favourite food?
Do I have to pick? I love so many foods! I'll stick to dessert I guess, tres leches cake is a current fav...for now. But I always love a good Italian pastry. And anything with almond paste in it. And coffee, definitely coffee.
12. Favourite book?
I just picked back up one of my favorites, "Just Kids" by Patti Smith, though, I barely have time to read these days. I can't wait for the day I get to just sit with a book for fun, maybe when all of the kids are in school haha.
13. Favourite genre of music?
Vintage rock, folk, and country.
14. What are your hobbies?
Cooking and shopping. That's it pretty much. Not so cool, I know.
15. If you weren't an artist, what would you be?
I'd own a rockin' restaurant and bar somewhere in a cool city.