Instagram:
@federica.fabbian
Behance:
www.behance.net/federicafabbian
Website:
www.federicafabbian.com
1. What's your story? Where are you from?
Hello! My name is Federica, I grew up in Vicenza (Italy) and I have been living in Strasbourg (France) for two years now.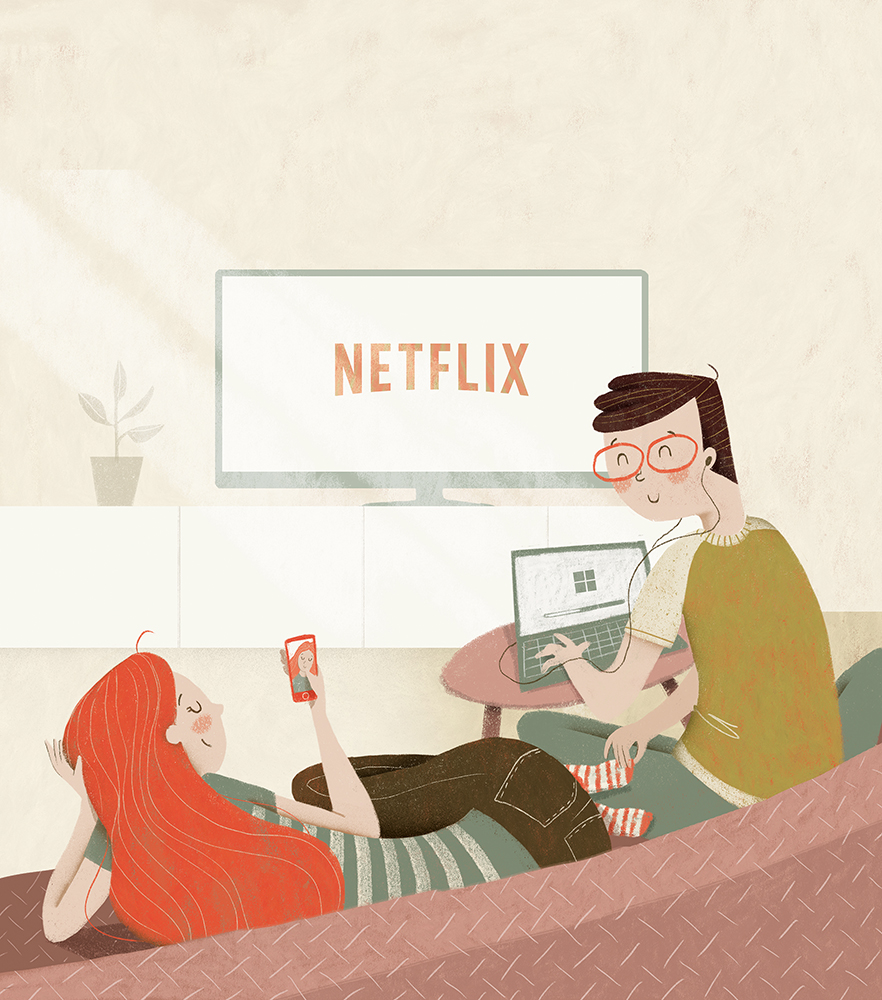 2. Tell us about your aesthetic.
I trained and worked as a graphic designer and I feel this often stands out when I draw. Few essential details, limited – usually soft – color palettes and textures to warm up my illustrations. Besides that, I usually try to add a tiny bit of irony to my works
3. What is your favourite medium and why?
Digital. You know... You have layers (graphic design again), no drama for a change. Nuff said.
4. What is your artistic process like?
Despite my preference for the digital medium, I start off with paper and pencil. The general idea comes out much more natural that way. Then I usually take a picture with my beloved phone and move it to Photoshop.
5. Who and/or what inspires your work?
It may sound trivial, but just life. Emotions I feel, situations I live, people I meet... My husband will sometimes try to inspire me with his own ideas for an illustration. Let's just say he is not the art type.
6. What role does art play in your life? How does it change the way you view the world?
Drawing is a medicine. Whether I am happy, anxious or angry... I will get this urge to draw in order to let out how I feel.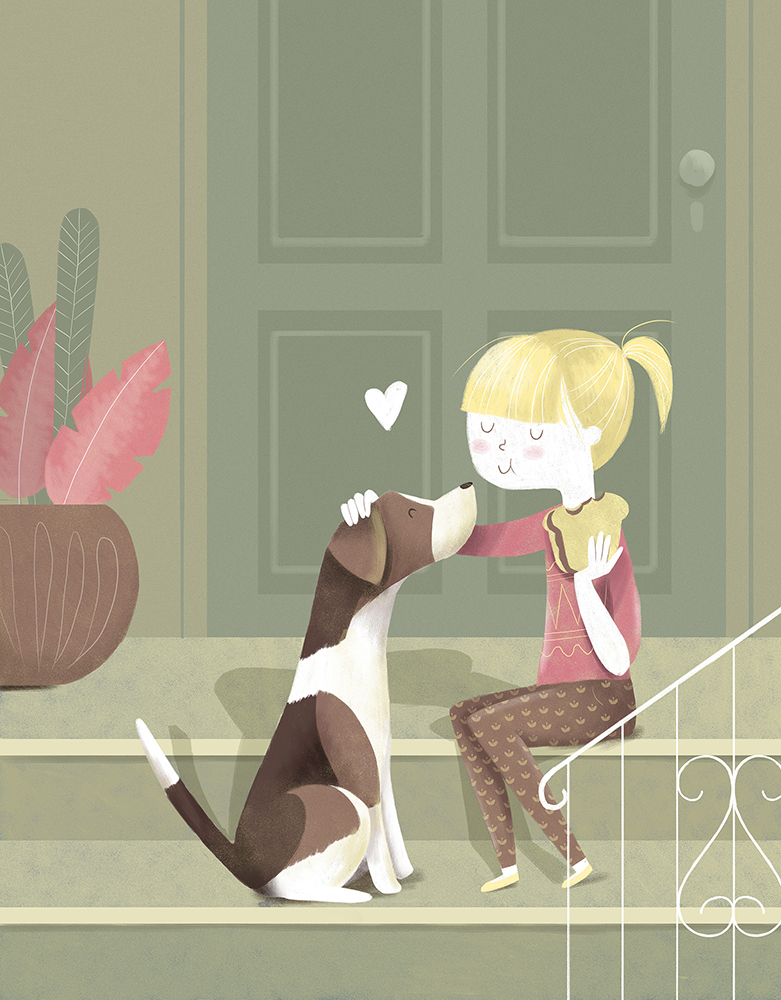 7. Where did you study?
An art-oriented high school ("liceo artistico") in Valdagno (VI) – 5 wonderful years! Then the design institute "A. Palladio" in Verona, where I specialized in web design.
8. Where do you see yourself in five years?
Somewhere in Europe, with my husband, my graphic tablet and a dog.
9. What about in ten?
Hopefully in the same city, hopefully with the same husband and dog. I will have probably got a new tablet by then though.
10. What do you hope to achieve with your art?
I love it when people find a little bit of themselves in my illustrations. That means I kind of built a bridge between me and them, and they can let their emotion out thanks to my illustrations just as I let out mine.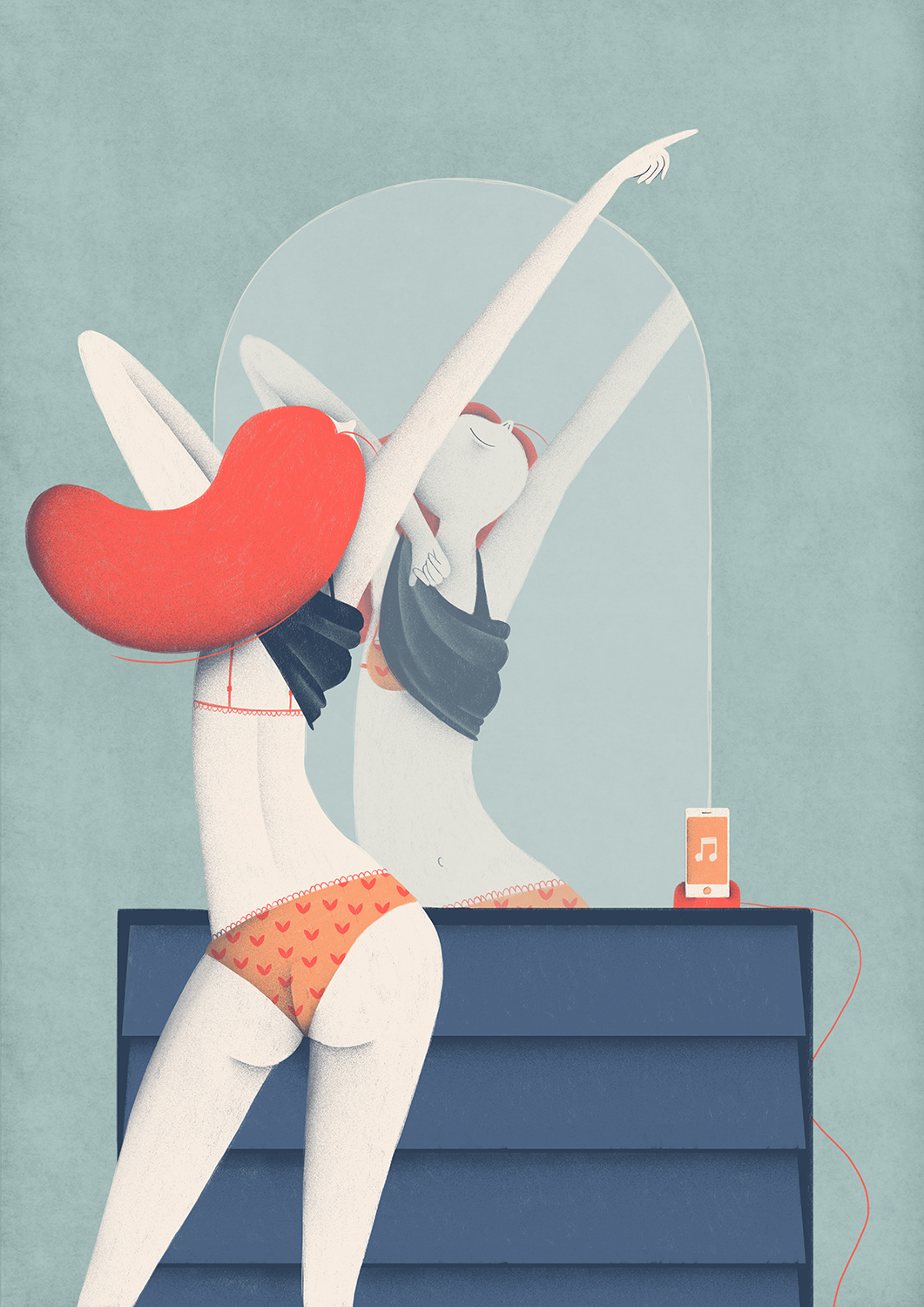 11. Now, tell us a little more about you as a person: what is your favourite food?
I'm italian! I LOVE eating and drinking in general. If I had to choose, I would go for "gnocchi" – a typical recipe that runs in my family, "bigoli con l'arna" – another local recipe of my hometown – and someone please bring me pizza, now!
12. Favourite book?
As a teenager, I just loved "Narcissus and Goldmund" by Herman Hesse. Then I grew up and my more mature self just couldn't stop reading the Harry Potter saga when it came out. So many sleepless nights
13. Favourite genre of music?
Pop, hip hop and any music I can dance to. When I am alone and I cannot be heard, I will put on some italian music to sing along.
14. What are your hobbies?
I have been playing tennis for a few years. I was a late starter, but I love it. I also find it extremely relaxing to take care of my plants and see them growing in size and numbers. Since I have moved to Strasbourg I discovered biking. Nothing hardcore or competitive, I just love to pick my bike up with my husband and spend one day in the Black Forest during a sunny day.
15. If you weren't an artist, what would you be?
When I was a kid in the eighties, I would play a Disney animated movie on VHS, still the image and copy the drawings. I would draw and cut out paper dolls to play with. I think I always knew what I wanted to do when I grew up. I never really had a plan B.