Instagram:
@fernchoonetillus
Facebook:
www.facebook.com/FernChoonetIllus
Behance:
www.behance.net/fernchoonetillus
Website:
www.fernchoonet.com
1. What's your story? Where are you from?
I'm originally from Bangkok, Thailand and I've always loved to draw ever since I was little. Although pursuing an art career isn't very common in Thailand, my love of drawing brought me to Toronto where I was stubborn enough to study illustration. I'm currently based in Tokyo where I do freelance illustration for commercial and editorial projects.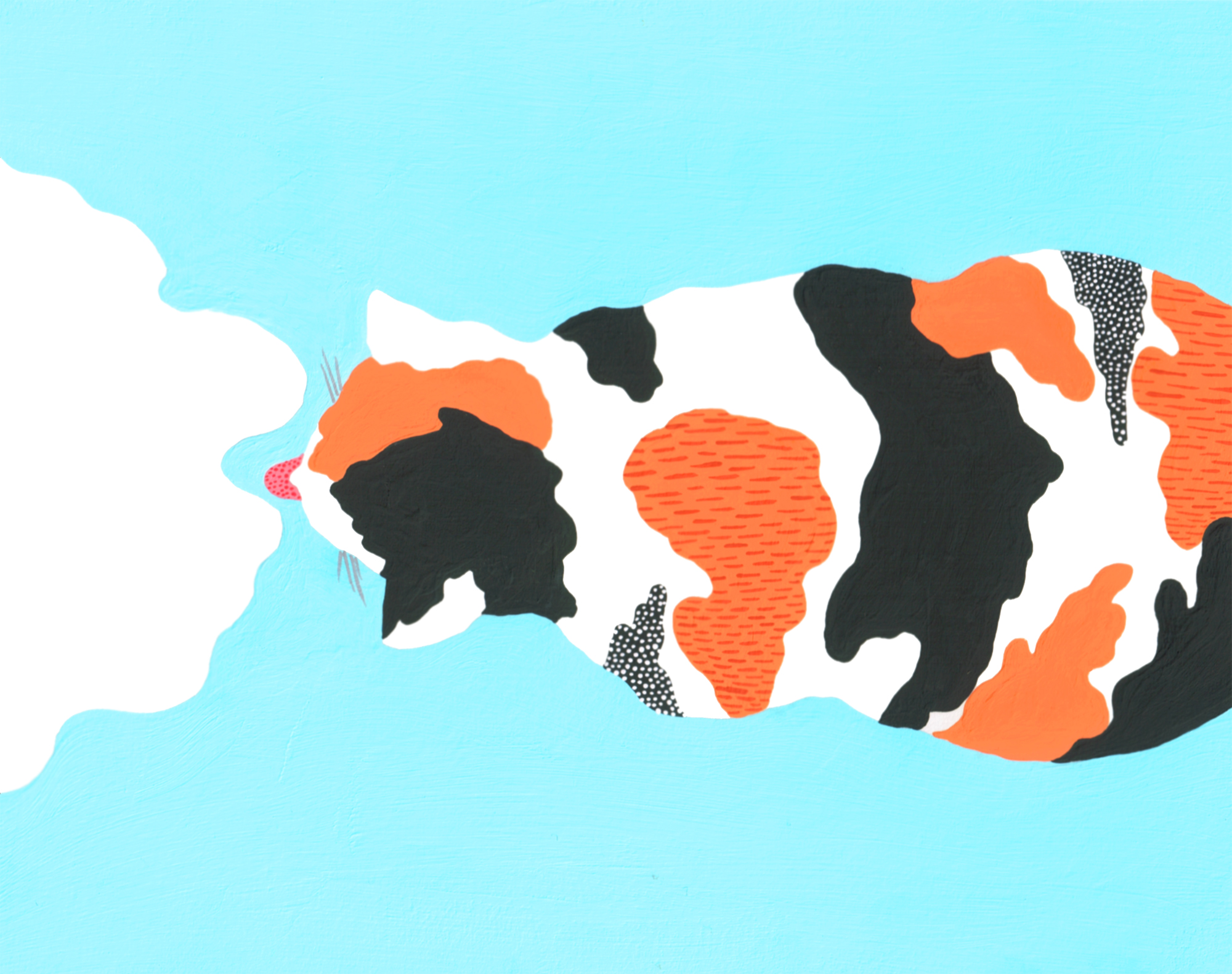 2. Tell us about your aesthetic.
Lots of fun colors, patterns and shapes! I've explored with different mediums and styles in the past but one thing that's always stuck with me was my color palette. I like using lots of colors; bright, pastel, dark, all I can find. I think the biggest influence for me was probably being from a tropical country where color is used excessively in almost everything. If you've been to South East Asia, you'll know what I mean.
3. What is your favourite medium and why?
Gouache! I use the kind I can get in Japan from Turner and I love how opaque the colors are. I really enjoy using gouache and I use it for almost all my projects.
4. What is your artistic process like?
At this day and age, it surprises people how analogue I can be when it comes to making illustrations. I usually start off by drawing outlines lightly and thinly by pencil then I use gouache to paint the finals. Of course, I use Photoshop to assemble the illustrations together.
5. Who and/or what inspires your work?
Wow, too many to name. Many amazing artists and illustrators of course. Being around my Tokyo illustration community and having good conversations with friends inspire me so much to push myself further on a higher creative level. I also enjoy traveling to new places. I have a pretty bad sense of direction so every time I travel, I get lost but ended up seeing new things and often times get ideas for future work.
6. What role does art play in your life? How does it change the way you view the world?
I never really see myself as the artsy type but just a person who likes making illustrations. I might not approach life 100% exactly based on art and design but I am pretty sure I do it unconsciously.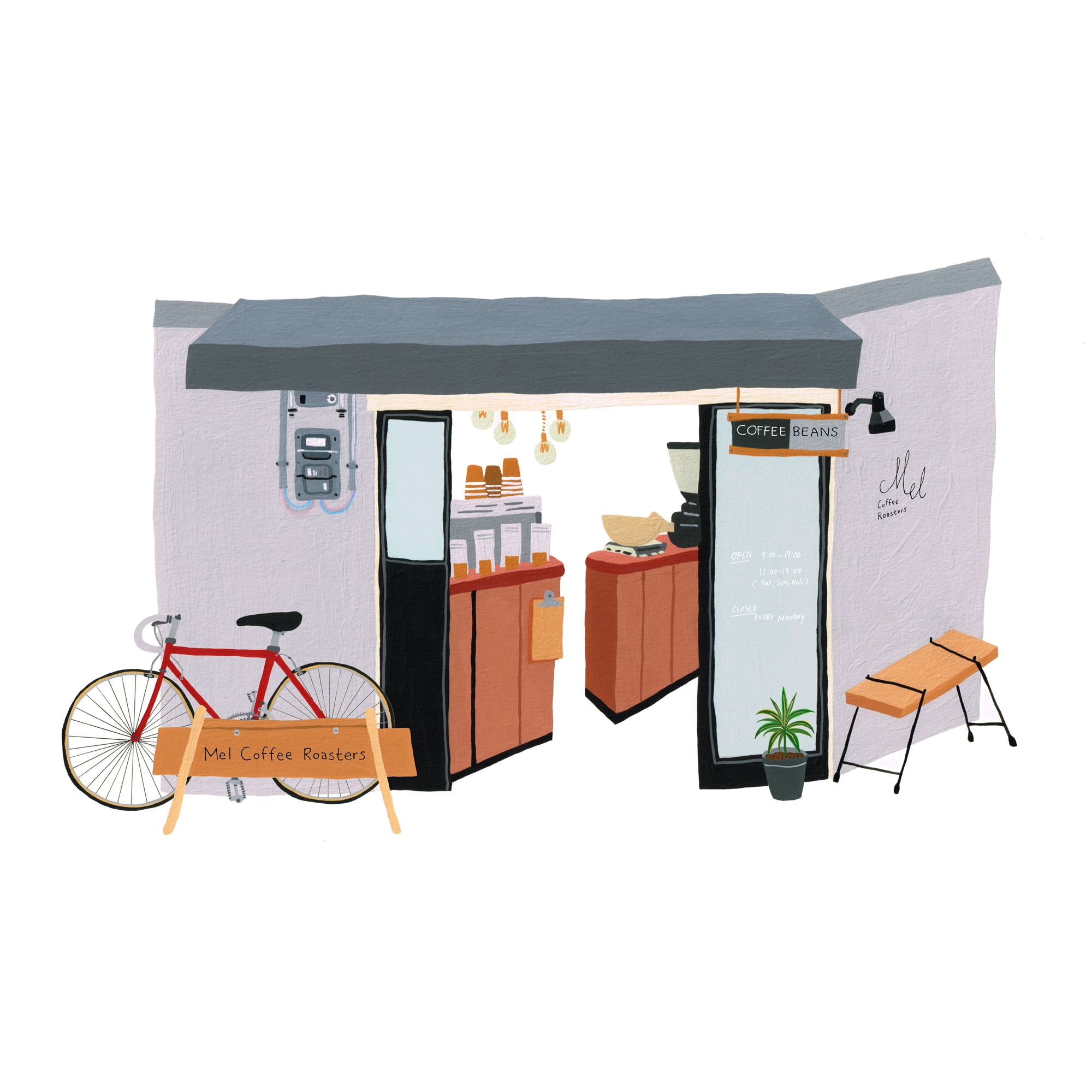 7. Where did you study?
I studied Illustration at OCAD University in Toronto, Canada.
8. Where do you see yourself in five years? Working in an agency?
In 5 years, I'd like to get more opportunities to constantly do amazing illustration projects and fully support myself as an illustrator. I also hope to share a studio space with other creative people and continue to bounce off good ideas with my friends in the creative community. I'm not a part of any agency at the moment but I'd love a chance to join a global agency so I can get more opportunities to work with clients from all over the world.
9. What about in ten?
Honestly I haven't thought that far ahead yet but definitely to continue being an illustrator at a level I am happy with. Also, I want to be at a point where I can give good advice to aspiring illustrators who are trying to make it as well. I receive so many heartfelt advice and encouragement from those I admire so I wish to do the same someday!
10. What do you hope to achieve with your art?
I want to create light-hearted and colorful illustrations that will make people feel happy whenever they see my work. On a different note, I'm also passionate about women's rights so I wish to make illustrations that can create awareness about a subject very close to my heart.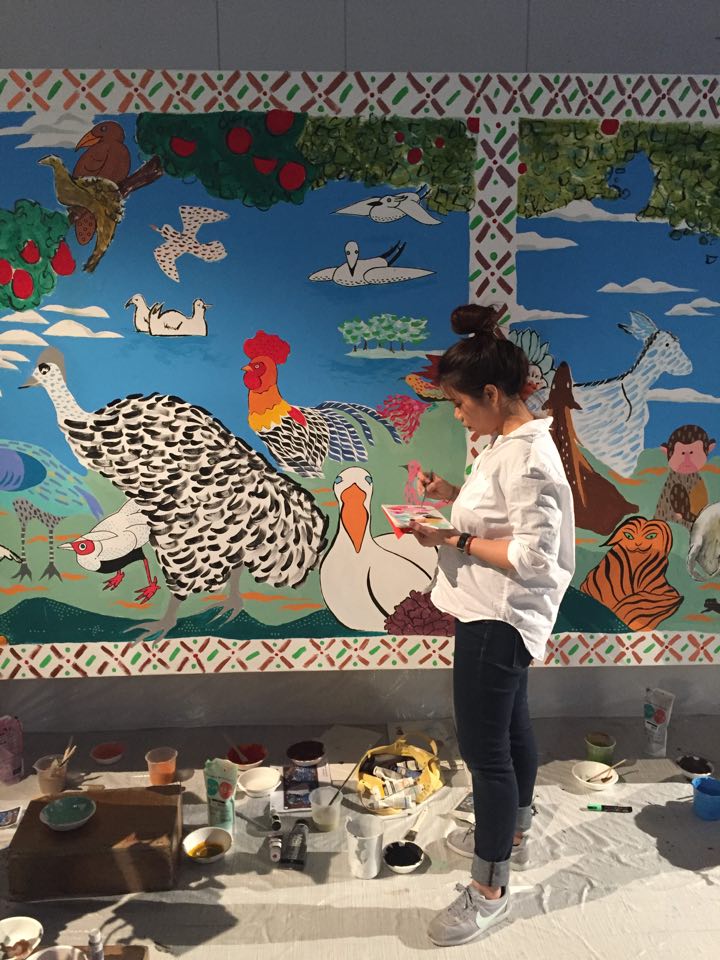 11. Now, tell us a little more about you as a person: what is your favourite food?
Anything spicy and flavorful is good for me! Recently, I like eating Mexican & Mediterranean food a lot. Korean food's always a go to and of course Thai.
12. Favourite book?
Oscar Wilde's The Picture of Dorian Gray.
13. Favourite genre of music?
Depends on my mood and what I'm doing but my taste has become more eclectic as of late. Recently, I listen to a lot of British Alt-Pop and Indie like Honne, Oh Wonder, Glass Animals and Arctic Monkeys.
14. What are your hobbies?
Practicing yoga, trying out new coffee places, cooking and traveling.
15. If you weren't an artist, what would you be?
Not too sure but something else in the creative field or maybe in the coffee industry.