Instagram: @fffcorp
Website: www.florian-nagel.xyz
1. What's your story? Where are you from?
Hey, my name is Florian and I'm a 3D Designer focused on Illustration, Typography and surreal worlds based in Bielefeld, Germany. My history goes way back to my childhood. Ever since I can remember, I have always loved to express myself in an artistic way. Cartoons, comics and animated films have drawn me into other worlds and inspired me so much and made me want to create my own fantastic worlds someday. In art classes, I came into contact with surrealism at a very early age, and it never let me go. I was fascinated by how much reality was bent and how these artists freed themselves from the constraints of the physical world. Each painting was like a journey where fantasy and reality merge. When I first came into contact with classical graphic design after school, I fell in love with it. Swiss graphic design and typography are still a great passion and have long been a stage for me to explore creatively and artistically on an experimental and applied level. At some point, this led me to animation and moving images, which ultimately brought me to the subject of 3D. Here I have found a medium for me that offers me all the possibilities to live out my artistic and creative life the way I dreamed of in my childhood.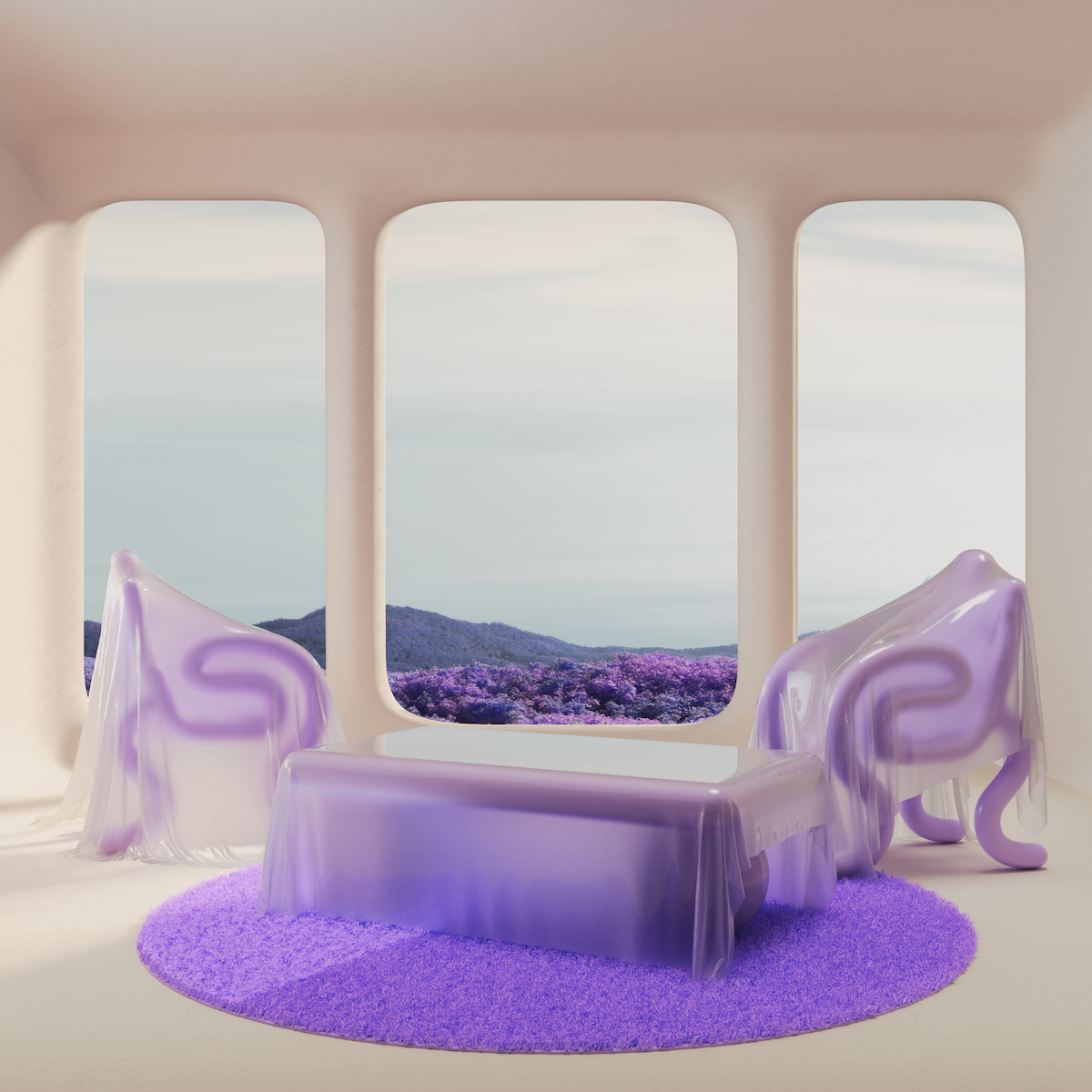 2. Tell us about your aesthetic.
There are two big influences that affect my aesthetics and way of working. One is visual art and the other is graphic design. I always wanted to be a surrealist or naturalist artist, inspired by all the fantatic worlds and heroes from my childhood. But at some point, I found out that painting is not my medium, even though I still dabble in it today. Graphic design was my stage for creative expression for a long time, and since I've been working in 3D, these two aspects come together and I reference them. I would describe my aesthetic as surreal, abstract and immersive with clear influences from classic graphic design in the formal language and colour design. My goal is to create dreamscapes in which the viewer gets in touch with his emotions and feelings. A willful escapism is an access to a different view of reality. I do not try to represent reality, but to reference and reinterpret it. To create an enchanting dream journey.
3. What is your favourite medium and why?
Clearly 3D and virtual reality applications like Oculus Medium. My main software is Cinema 4D, Redshift and the Adobe Cloud. However, I also use Marvellous Design, Substance Designer and XParticles and love to express myself in an unconventional approach.
4. What is your artistic process like?
There is no fixed plan for how I approach new projects or how I approach my creative process. Often my ideas come from the classical visual arts. But everyday life, dreams and the process of processing impressions, feelings and emotions also play a major role here. I usually sit down directly at the computer and try things out, for more complex series I work with mood boards and storylines. Recently I've also been trying to bring down my thoughts and ideas for new works in sketches and work them out before I sit down at the computer. It is always a back and forth as well as a sharpening of ideas and visual language until I am satisfied with what I want to create.
5. Who and/or what inspires your work?
Clearly my environment, nature, dreams and the impressions I collect every day. Classical fine arts from all different epochs, but especially surrealism and magic realism. Artists like Dali, De Chirico, Henry Moore and Magritte. But also classical graphic design and the clear structure and strictness of Swiss design.
6. What role does art play in your life? How does it change the way you view the world?
Art has always played a big role in my life. As a child I loved to paint and to lose myself in the fantasy worlds of cartoons and comics. Growing up, the classical visual arts were an anchor and my greatest source of inspiration. It also has given me something to strive for; to see how far I can go if I truly commit to the work, take it seriously and keep myself focused. Art has always revealed to me a world beyond reality and made me look at the world from a different perspective.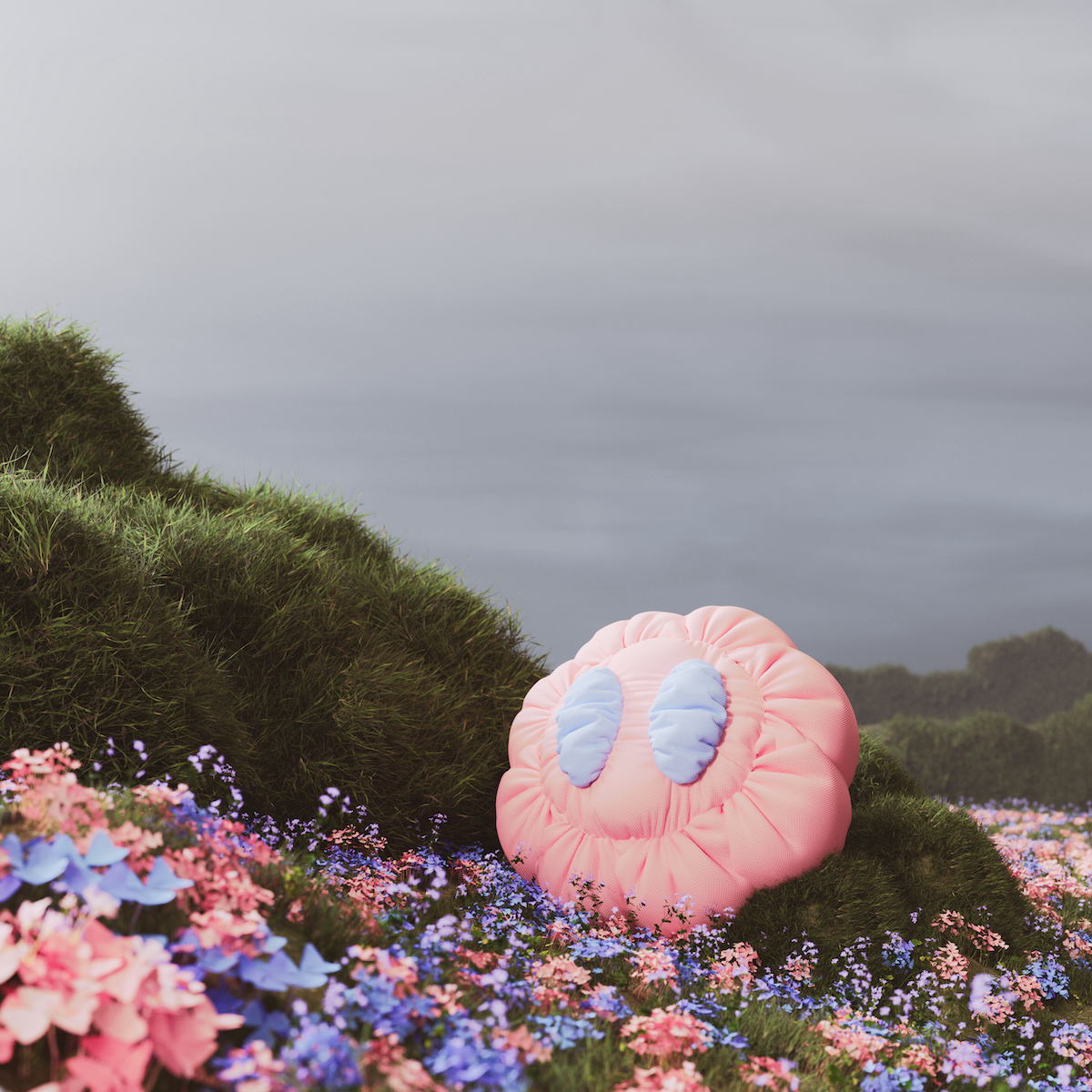 7. Where did you study?
I studied graphic design at the University of Bielefeld.
8. Where do you see yourself in five years?
That's a tough question. I'm not really the kind of person who makes long plans in advance for the future. I think I will continue to be creative. Hopefully better than today.
9. What about in ten?
Still being creative, being better than I was 5 years ago and hopefully spending more time on free projects than on client work.
10. What do you hope to achieve with your art?
I wish that I can challenge the perception of the viewer and transport them for a moment into another world. To let them break out of reality for a moment and give them the dreamy feeling that stands between the real and the surreal world. That my art will evoke emotions and feelings in them that will make them reflect and open up a new perspective.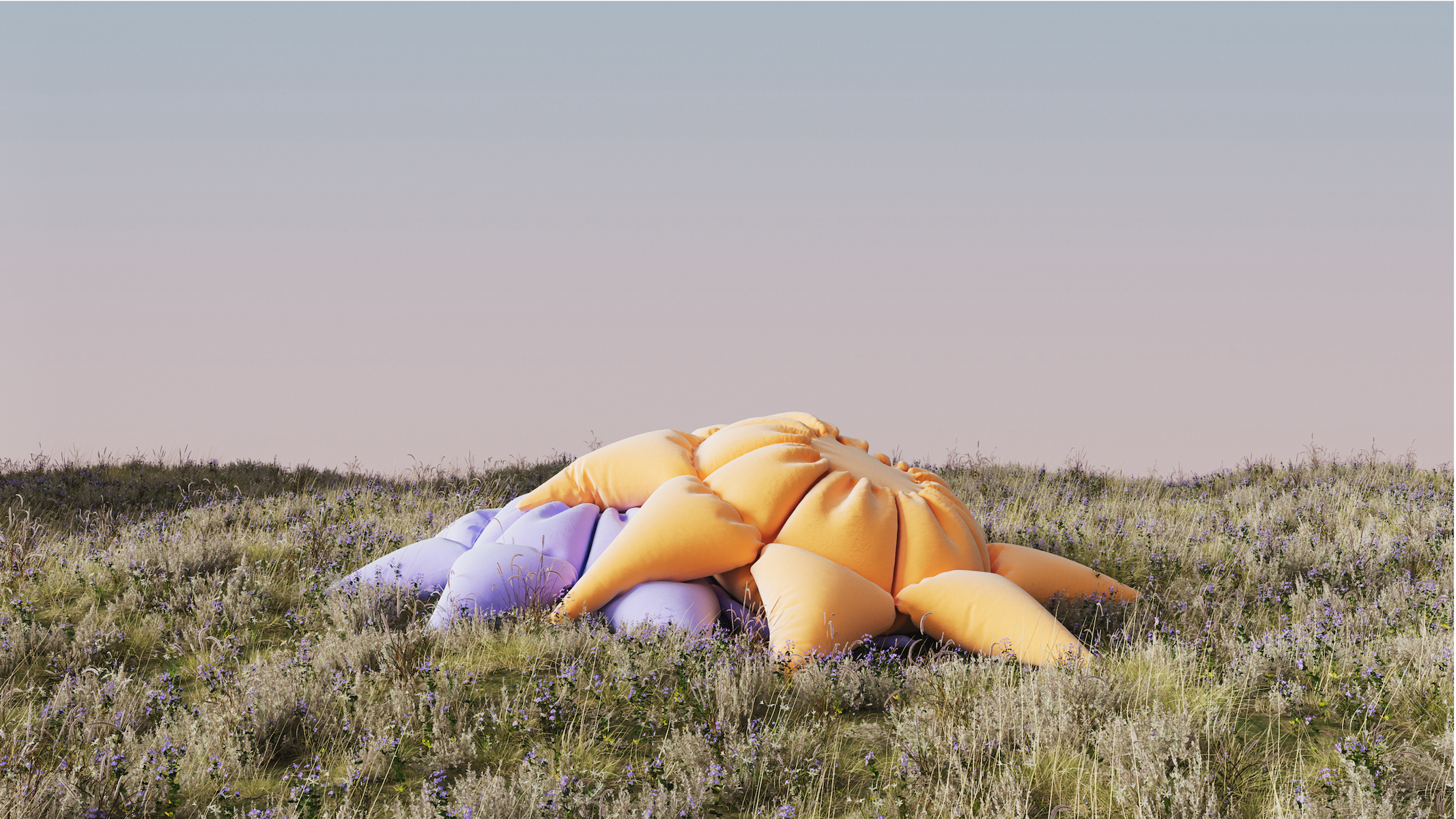 11. Now, tell us a little more about you as a person: what is your favourite food?
Great love for Japanese food. Especially Ramen.
12. Favourite book?
I love the adventures of Arsène Lupin by Maurice Leblanc. They are great books that I can recommend to everyone.
13. Favourite genre of music?
For me, it depends entirely on the mood and the situation. I like to listen to podcasts at work, but every now and then I also listen to piano or classical music. In my free time, I listen to a lot of hip hop and when I'm doing sports my playlists contain everything from electro/techno to heavy metal and rock, just everything that motivates and pushes me.
14. What are your hobbies?
Besides art, I love to deal with philosophy. As a balance, I love to ride road bikes and do powerlifting.
15. If you weren't an artist, what would you be?
Difficult question, because I love what I do. If I wasn't an artist, I would love to do something crafty. I think I would like to work with wood.