Instagram:
@finnanofenno
1. What's your story? Where are you from?
I come from Siracusa, Sicily, but soon I moved to Milan to study Laws. Obviously after two years I changed my study in "Communication Science" and I started to work as radiospeaker and music reviewer and suddenly I felt in love with illustration so I tried (and I'm still trying) to become definitely an illustrator ☺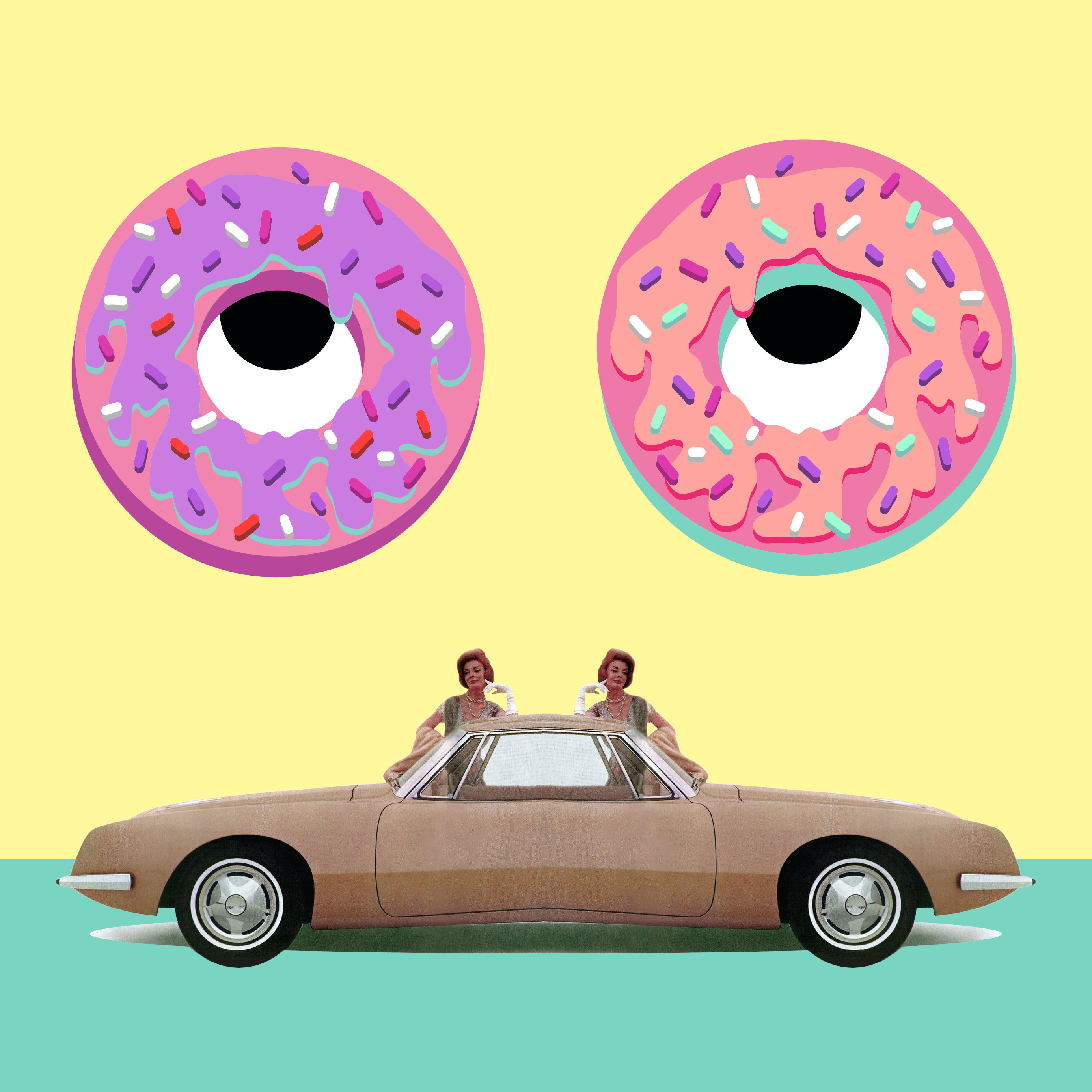 2. Tell us about your aesthetic.
My aesthetic is a mixture of visual trend that my eyes see all around and my mind try to reprojecting. In short I really don't know what I said and I don't know nothing about my aesthetic ahahah. My illustration are funny and grotesque at the same time, is not a casuality that Joan Cornellà in one of my idol.
3. What is your favourite medium and why?
My favourite medium is the silence, that is not a medium (or maybe yes), so my real favourite medium is digital photografy (illustration, collage…). I like this kind of medium because the artist gives you the scenary and you can choose in total freedom which kind of music you want to listen in your mind and youre also totally free to think and remember what you want.
4. What is your artistic process like?
My artistic process doesn't follow a canonic guideline. Usually I don't think too much while I'm drawing also because I want to follow my feelings, my emotions: really often they give me a lot of beautiful color choiche and strange ideas. Ah yes, I usually smoke weed while I'm drawings.
5. Who and/or what inspires your work?
My works are inspired by everything: vibrators, cactus, cigarettes, lollipops, drugs, candies, my grandma, kebab, junk food, poetry, Keith Haring, David Bowie, Jim Carey, Blues Brothers. Everything. Illness and happiness.
6. What role does art play in your life? How does it change the way you view the world?
When I will know the meaning of the word "art" I will answer ahaha. Anyway what we call "art" played in me a big role: now I'm watching the world whit a lot of curiosity, but really calmly, whitout any regrets and any "mind fuck" problems and paranoia.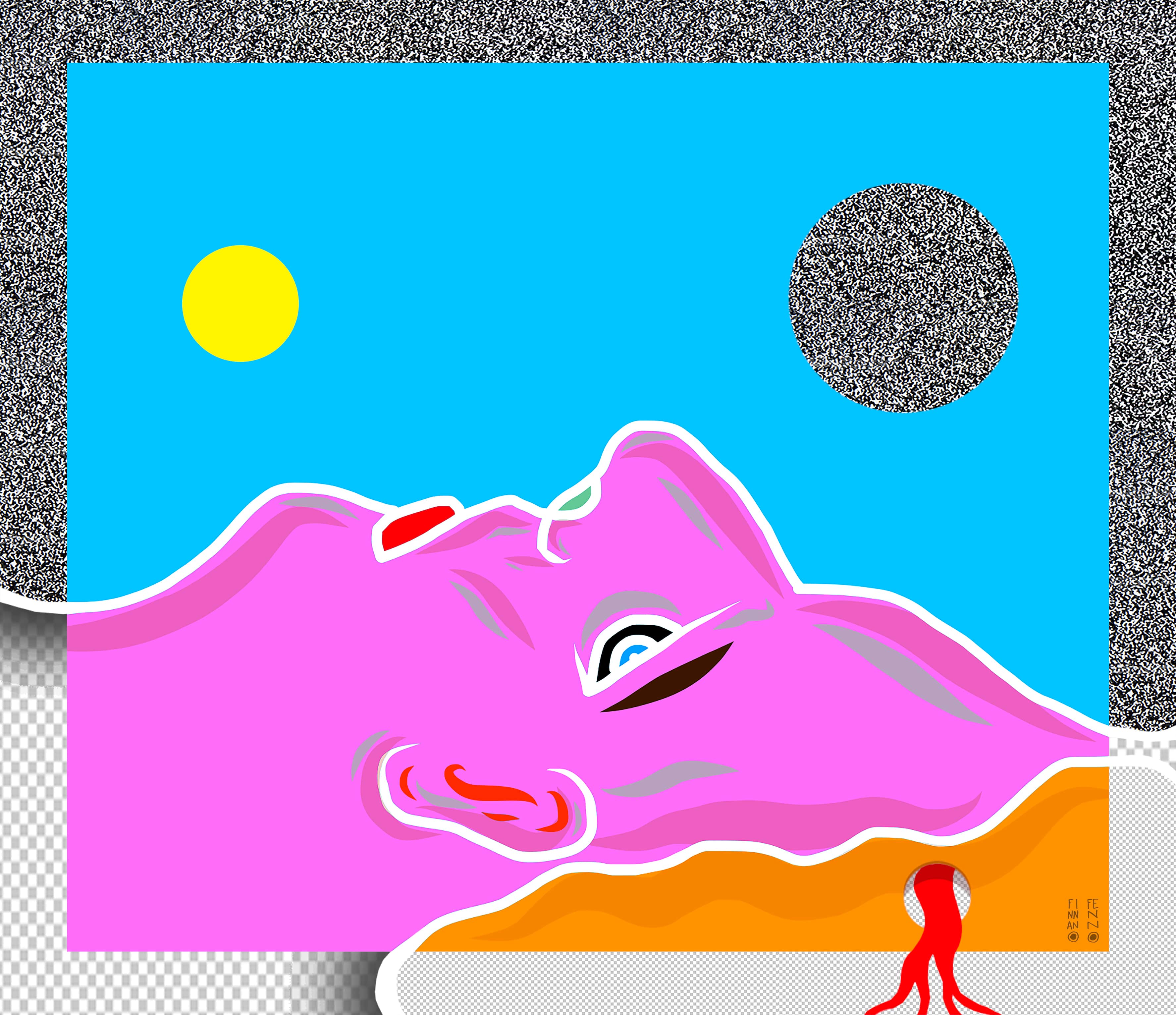 7. Where did you study?
I studied Laws, Communication Science and now I still studying Communication Design in Milan.
8. Where do you see yourself in five years? Working in an agency?
For sure I will want to have an experience in agency, but selling chupitos in a Venezuelan beach will be also pretty cool. I will be illustrator inside forever, so also between five years.
9. What about in ten?
In the I hope to open my personal agency with some friends. Obviously I'm talking about a model agency ;)
10. What do you hope to achieve with your art?
I just want to let people happy and smiley starting from our inner and natural pain and sadness.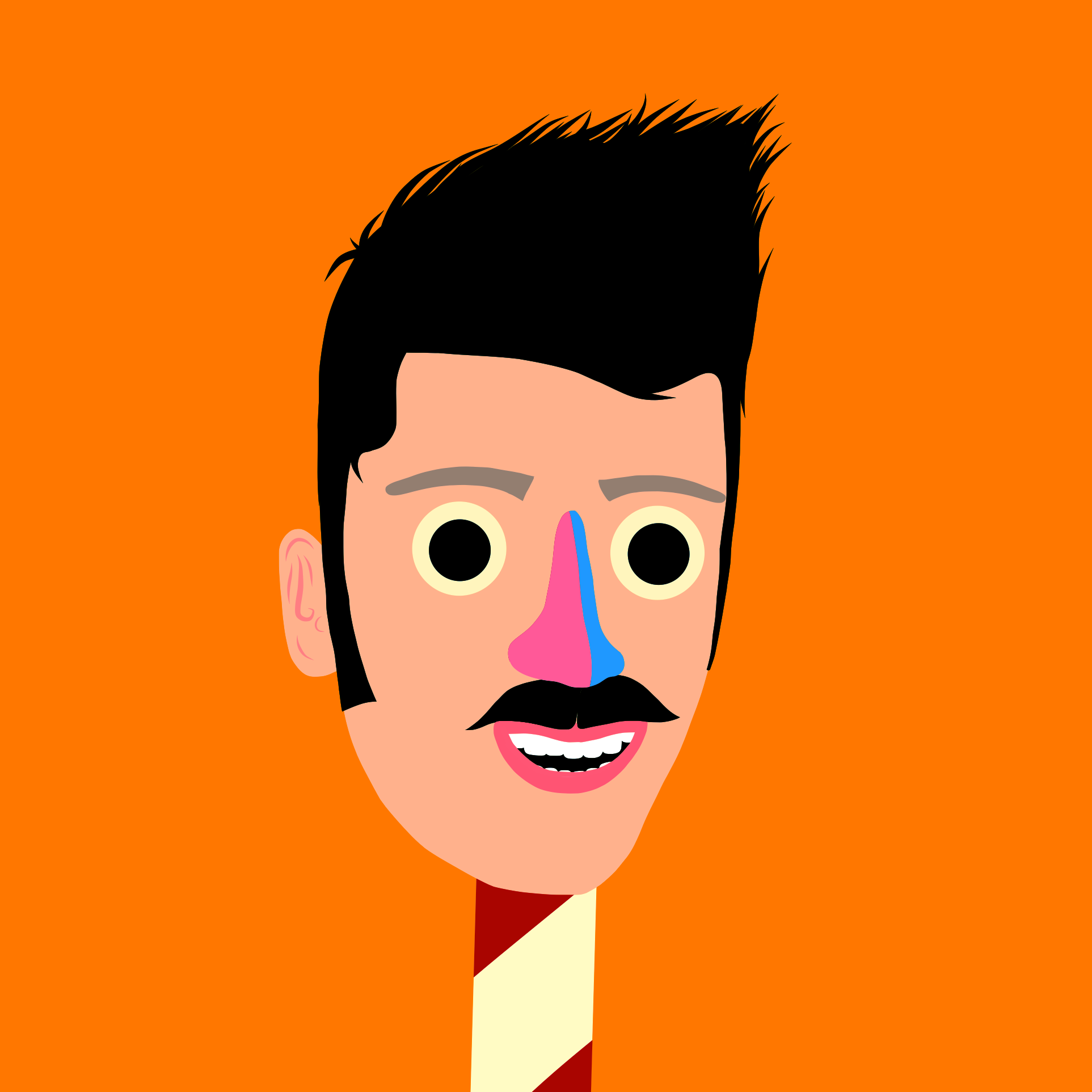 11. Now, tell us a little more about you as a person: what is your favourite food?
My favourite food is a typical Sicilian seafood called "Ricci di Mare" that we usually put on pasta. TASTY…ohh yes.
12. Favourite book?
My favourite books are 1984 and The Hitchhiker's Guide to the Galaxy.
13. Favourite genre of music?
Heavy metal and electronic;
14. What are your hobbies?
I don't have hobbies, my life is already full;
15. If you weren't an artist, what would you be?
If I weren't an artist, I would be Donald Trump.