Instagram: @fischmeisterr
Website: www.fischmeister.art
1. What's your story? Where are you from?
Hi, my name is Martina and I'm a freelance illustrator, mostly focusing on editorial and book illustration. I'm based in Prague, Czechia, the most beautiful city to live in!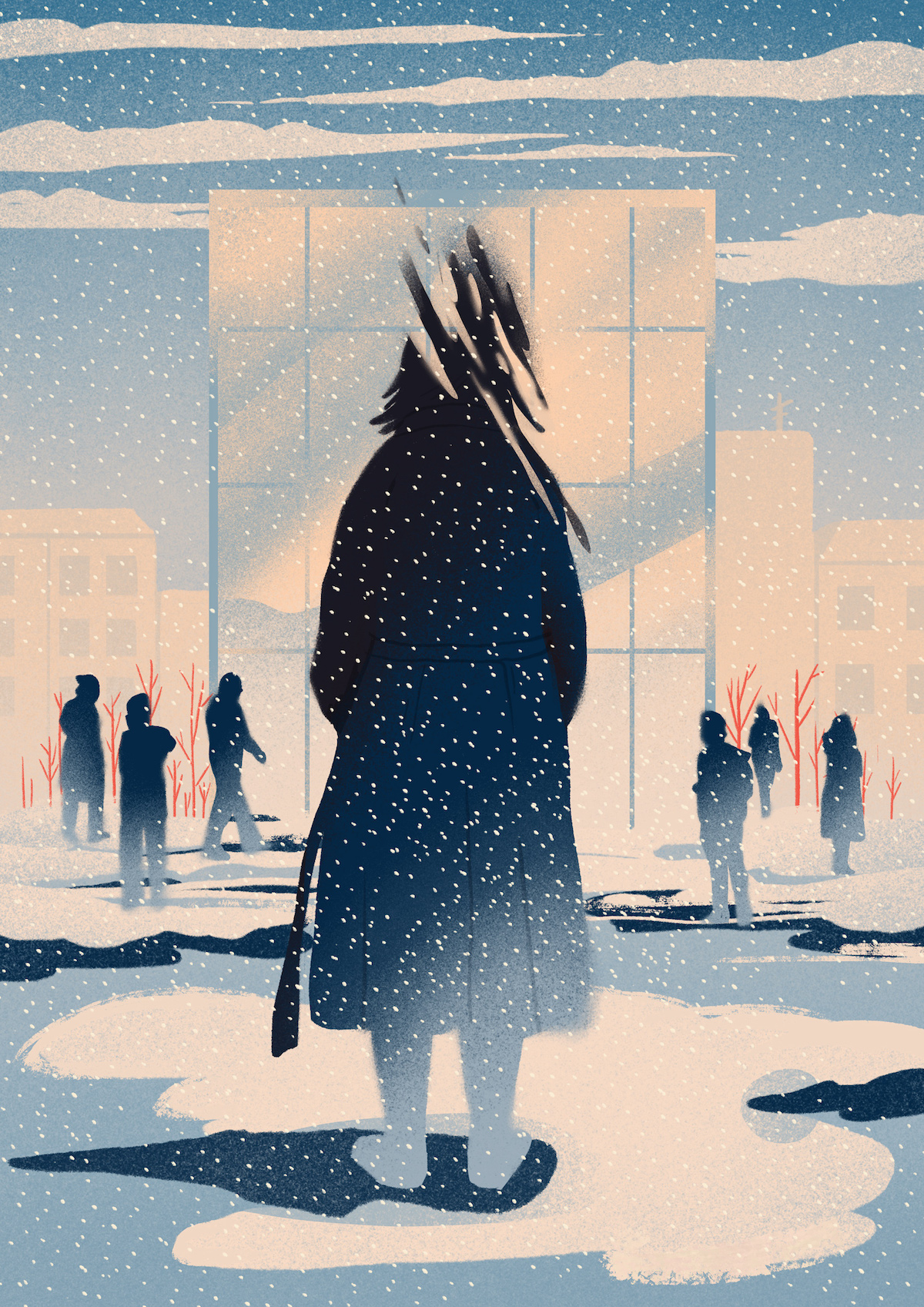 2. Tell us about your aesthetic.
My aesthetic was really shaped by my experiences in editorial illustration. Working with newspapers and magazines, everything needs to be done as quickly as possible, so my style evolved to be simplified, easy to read with bright colors. Right now I'm trying to make my works more stylized and fun. In the past, I would try to emulate reality more closely, but I feel like it's time to let it loose!
3. What is your favourite medium and why?
I always loved digital painting, since I was very young and was experimenting with my now ancient Wacom Bamboo tablet. I love the versatility of it, how I can undo everything and change some aspects easily. For me, it's the most practical way of doing illustration.
4. What is your artistic process like?
I usually spend an ungodly amount of time scrolling Pinterest, looking for something to spark inspiration in me. I usually make a mood board and do some pencil sketches, which is my favorite part, because I get to explore the topic. I transfer the best ideas to Photoshop, where I play with the composition, light and shadow. Then it's a fast process of actually drawing the illustration, blocking out colors, adding lines, shading and textures.
5. Who and/or what inspires your work?
I have a couple of illustrators I love and get inspired by often. Few of them are Jaw Cooper, Samantha Mash or Max Löefller.
Then it's usually a good book I read, a movie that left a lasting impression on me or a conversation with a friend. Some things that inspire me right now are noir photos and movies, Dracula or mythology. I love old legends and stories, I often read them in my free time.
6. What role does art play in your life? How does it change the way you view the world?
Life without art would be so dull for me! I like to engage with different ideas and narratives to widen my view of the world. Everyone has a different perspective, experiences and I like to learn about it through their artistic expression. Also, I just like to look at pretty things.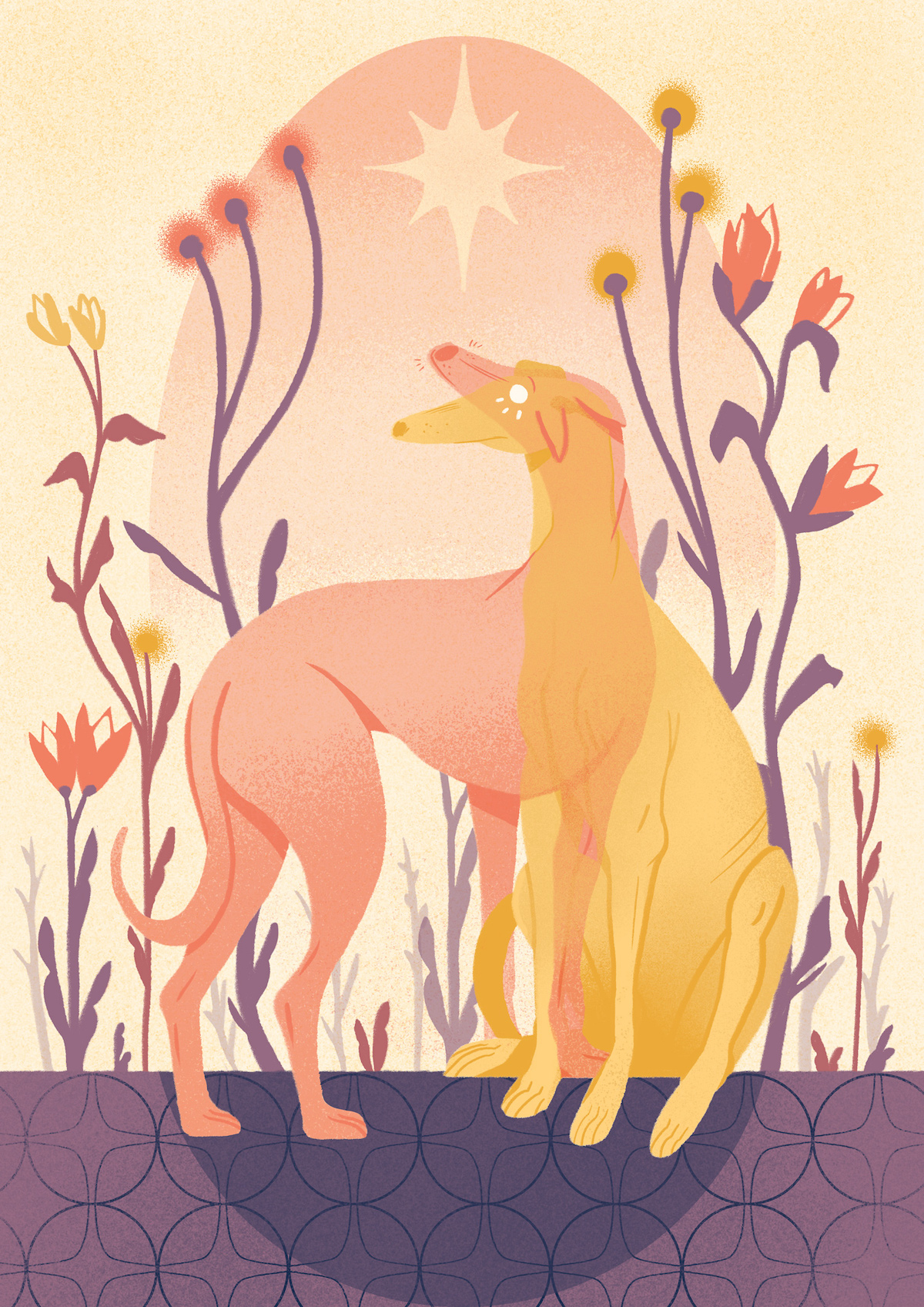 7. Where did you study?
I studied art both in high school and university in Prague. I majored in oil painting but in time I turned to illustration. My professors kept telling me my paintings look like illustrations on a canvas, so the process of changing the direction of my art was seamless.
8. Where do you see yourself in five years?
I'm sitting in my own studio with my partner, sipping iced coffee and working on illustrations for my favourite books and publishers. I'm also contributing my art to causes I care about. And there's a dog in my lap!
9. What about in ten?
Honestly the same, but I hope by that time I can achieve my dream of illustrating something for foreign press, like The New York Times. But no pressure.
10. What do you hope to achieve with your art?
I recently got a message from a guy saying my illustration reminded him of his dad passing away with Alzheimer's. He said it was one of the most significant pieces of art he ever saw and he felt close to him again. His story was so touching and it moved me. I'd love to evoke a certain feeling in people like that, make them remember something from their life or introduce them to a new idea.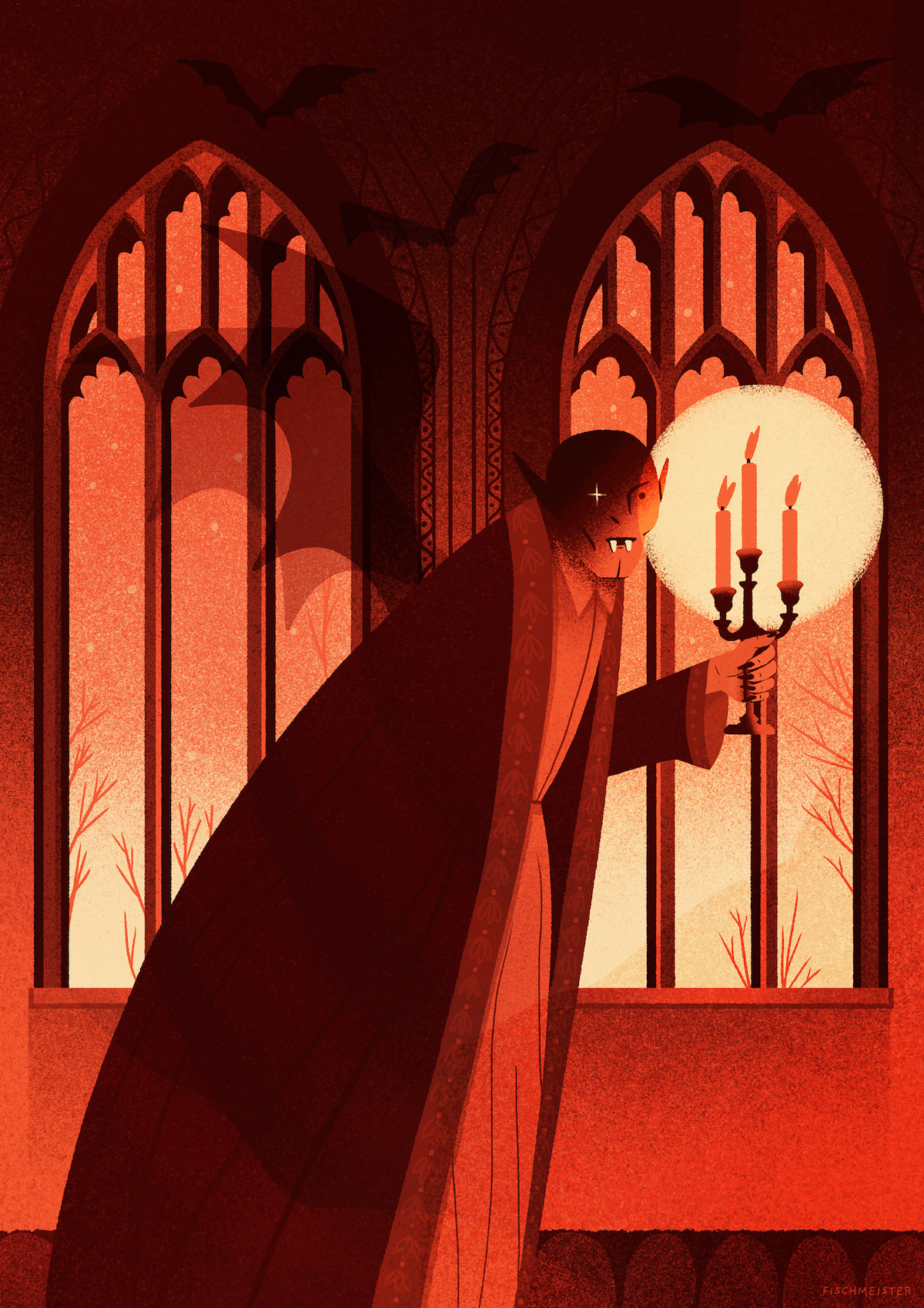 11. Now, tell us a little more about you as a person: what is your favourite food?
I absolutely love ramen, I make it at home at least 3 times per week. And honestly, I'll eat anything as long as there are no animals in it, I love food!
12. Favourite book?
Right now I'm on a Jane Austen binge, but my favourite book of all time is Dune by Frank Herbert. I love the sci-fi world building, ambiguity of the characters and the ideas and philosophy it introduces.
13. Favourite genre of music?
Spotify tells me that my favorite genres are psychedelic rock, UK contemporary R&B and Viking folk. I like to listen to music that makes me feel badass and Viking folk makes me feel like I'm gonna crush my enemies and win life! Right now, my favourite artists are Danheim, Greentea Peng or Sampa the Great.
14. What are your hobbies?
Besides art, it would be yoga, playing cozy video games, reading, cooking and going for long walks. I like to explore new places in nature and travel to foreign cities, discovering architecture, restaurants and coffee shops.
15. If you weren't an artist, what would you be?
No idea, art is the only thing I'm good at! But when I was younger I wanted to be either an archeologist or a magician.