Instagram:
@flashmo
Behance:
www.behance.net/amiblue111f305
Grafolio:
www.grafolio.com/ekafclub
1. What's your story? Where are you from?
I was born in Korea and I live in Korea. I wanted to be a cartoonist when I was young, but now I am an illustrator. 한국에서 태어났고 한국에서 살고 있습니다.어릴 때 만화가가 되고 싶었지만 ,현제는 일러스트레이터입니다.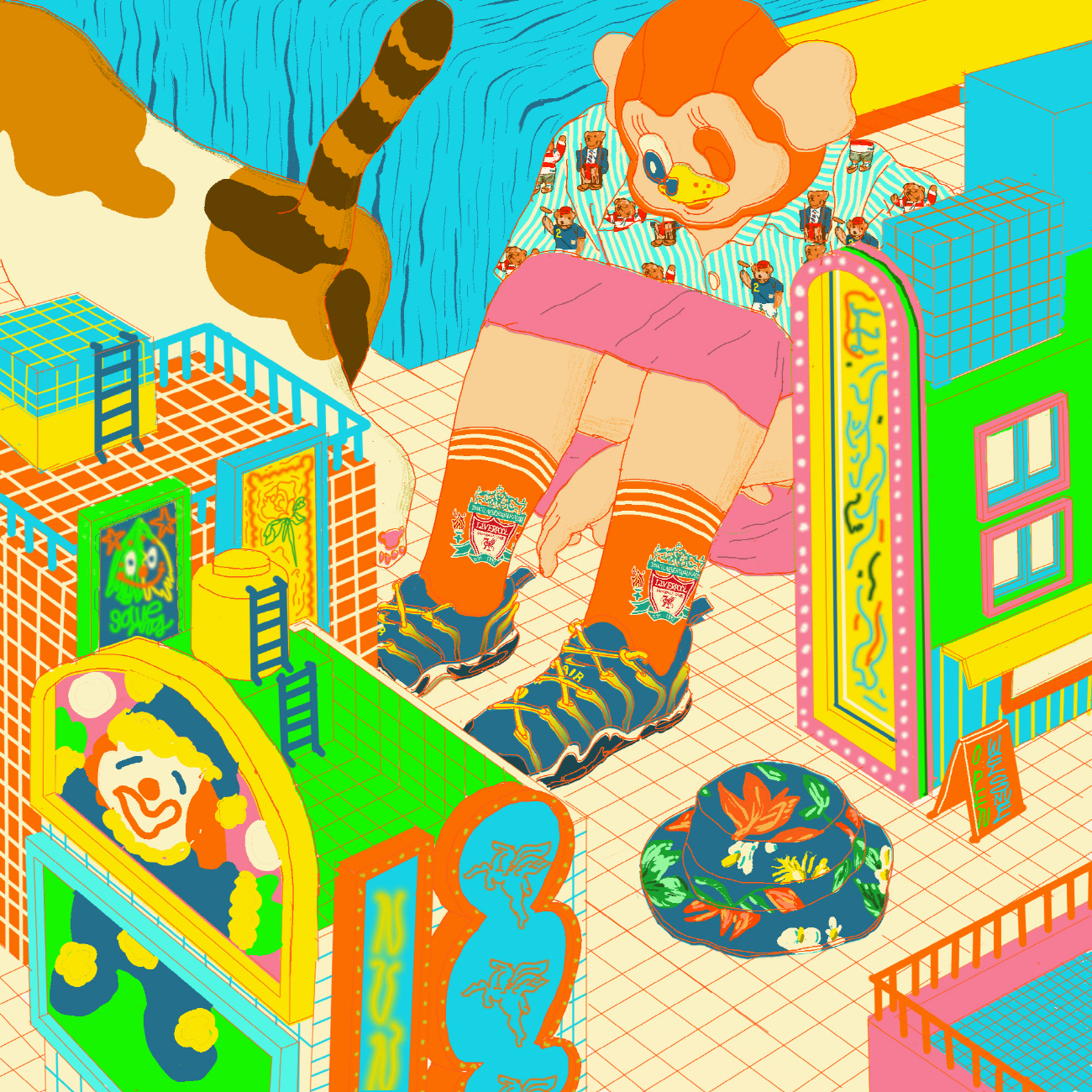 2. Tell us about your aesthetic.
I think of a picture that is comforting when it is difficult and painful. The viewer looks at my painting and draws a picture of something comforting. I like painting with images and colors from the memories I've seen. I like to show them to others, too. I mean, it's the motto of my work to talk about pictures and colors. 힘들고 괴로울 때 위로가 되는 그림을 생각합니다. 보는 사람이 나의 그림을 보고 무언가 위안을 받는 장면을 상상하며 그림을 그립니다. 저는 제가 봐온 기억에 있는 이미지 들이나 색들로 그림을 그리는 것을 좋아합니다. 그것들을 다른 이 에게 보여주는 것 도 좋아합니다. 말하자면 그림과 색들로 대화를 하는 것이 저의 작업의 모토라 하겠습니다.
3. What is your favourite medium and why?
I've been doing manual work for a long time. Today we are modifying our work digitally. I'm working with a tool called ' Clip studio ', but I think I need to learn more about it. I think it is an attractive tool to try many different things. However, the preferred method is manual. I get excited about doing things with my hands, like writing with my hands or drawing. 저는 오랫동안 수작업을 하였습니다. 요즘은 작업을 디지털로 수정하고 있습니다. (clip studio)라는 도구로 작업을 하고 있는데 ,아직은 더 배워야 한다고 생각합니다. 여러 가지 시도를 할 수 있어 매력이 있는 도구라 생각합니다. 하지만 가장 선호하는 방식은 '수작업'입니다. 저는 손으로 글을 쓰거나 그림을 그리는 등 손으로 무언가를 하는 것에 흥분을 합니다.
4. What is your artistic process like?
When you think of a scene, you put together a background or a character in my head. It's like putting together a lego. And then I take out the images in my head. 장면이 떠오르면 머릿속에서 배경이나 인물을 조립 합니다.이과정은 마치 'lego'를 조립 하는 과정과 비슷합니다. 그후 머릿속의 이미지들을 손으로 뽑아냅니다.
5. Who and/or what inspires your work?
I get a lot of inspiration from the hip-hop culture of the 1990s. Especially, I get a lot of inspiration from music. I don't know if there are many, but ...... Ah! My wife also gives me a lot of feedback. 90년대 힙합문화에서 많은 영감을 얻습니다. 특히 음악에서 많은 영감을 얻습니다. 작업에 많이 묻어나는지 잘 모르겠지만...... 아! 아내도 많은 피드백을 해주고 있습니다.
6. What role does art play in your life? How does it change the way you view the world?
It used to be so hard to synchronize my work with my illustrations. Every time I painted, I felt depressed and distressed. Art was something I liked but it hurt. I try to enjoy it these days. Art is called " Happiness " and " Fortune " to me now. 예전에는 작업과 나를 너무 동일화 시켜 너무 힘이 들었습니다. 그림을 그릴 때마다 우울하고 괴로웠습니다. 과거에 나에게 '예술' 이란 좋아하지만 아픈 것 이었지만, 근래에는 즐기려 노력 하고 있습니다. 현제 나에게 예술은 '행복' '행운' 이라 하겠습니다.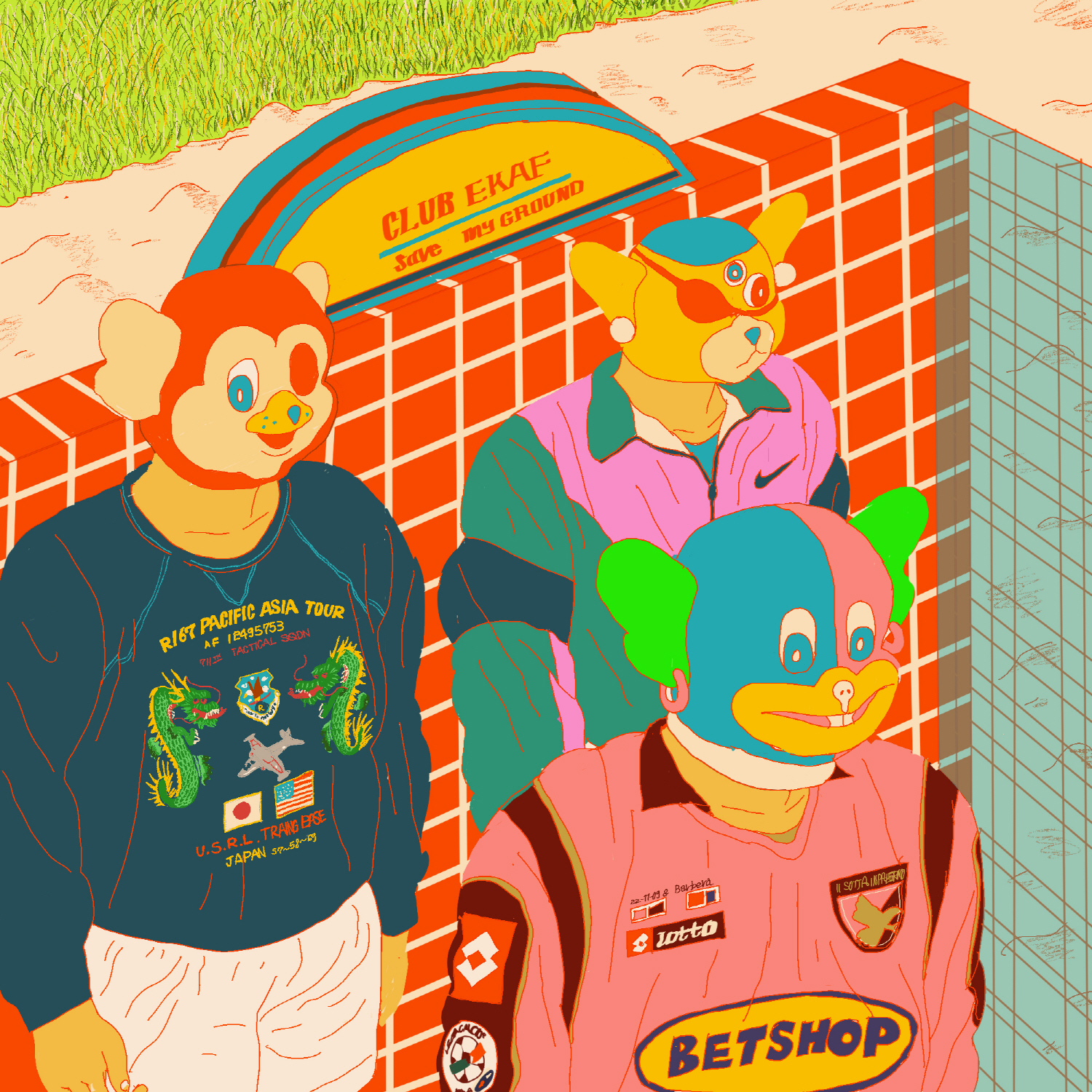 7. Where did you study?
I majored in animation in college. But I don't know if it helped me because I didn't study hard. 대학교에서 애니메이션을 전공했습니다. 하지만 열심히 공부하지 않아 도움이 되었는지는 잘 모르겠습니다.
8. Where do you see yourself in five years?
I would like to make my work known both at Korea and abroad. My first goal is to alert many people to my paintings. 국내 이외에도 해외에서도 나의 작업을 알리고 싶습니다. 우선적인 목표는 많은 사람들에게 나의 그림을 알리고 싶습니다. 그게 5년 이내였으면 이라는 생각을 합니다.
9. What about in ten?
Work is important, but my family is the most important in my life. I want to have a happy life with my family. 작업도 중요하지만 가족들은 내 인생에서 가장 중요합니다. 가족과 행복한 일상을 보내고 싶습니다.
10. What do you hope to achieve with your art?
I hope I can heal while drawing and console someone who is lonely and difficult somewhere. I want to give them the message " You are not alone. " and ''It will be alright." 그림을 그리며 내가 치유가 되고 어딘가에서 외롭고 힘든 누군가에게 위로가 될 수 있기를 바랍니다. 그들에게 'You are not alone.' 'It will be alright.' 이라는 메시지를 전해주고 싶네요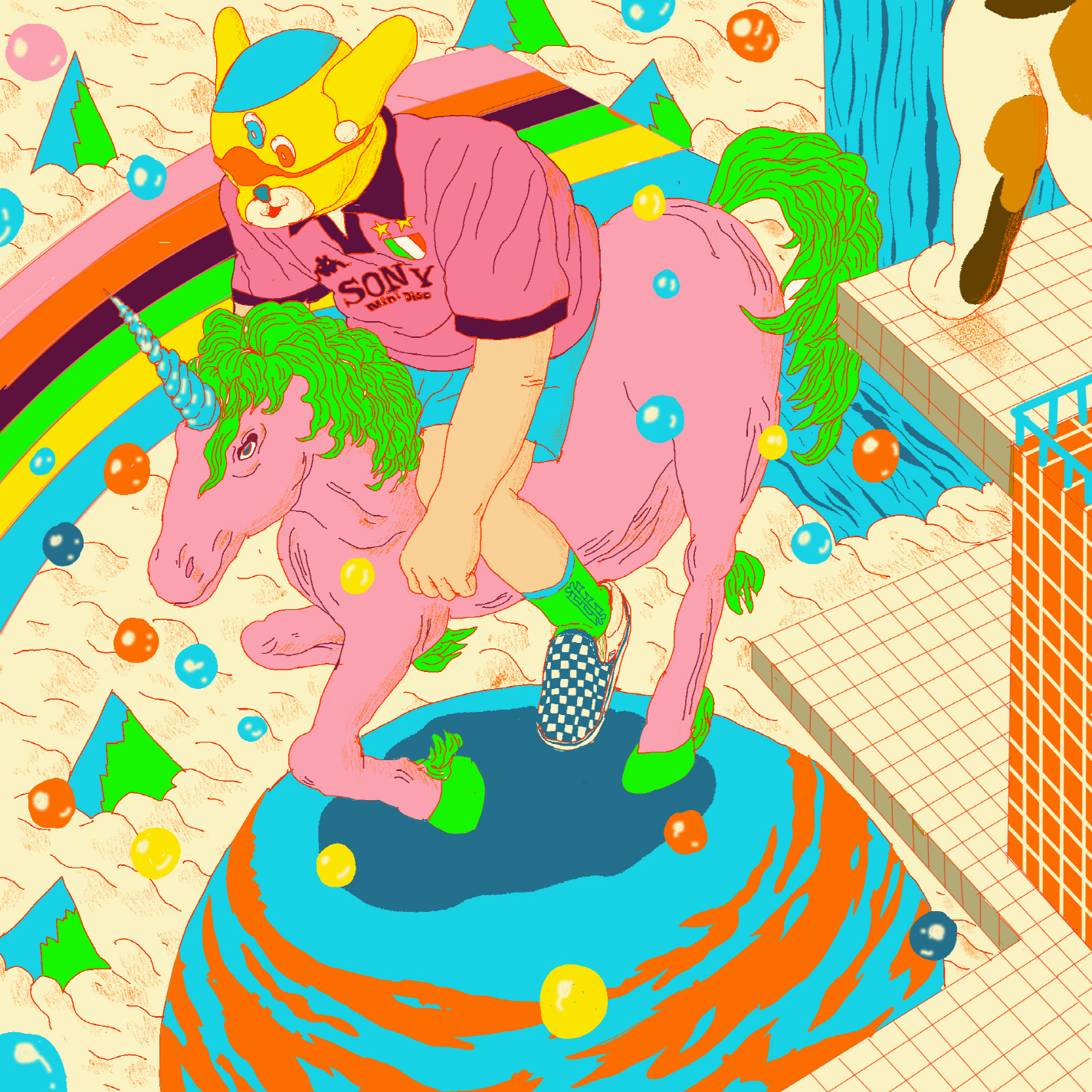 11. Now, tell us a little more about you as a person: what is your favourite food?
I like meat other than fish. 생선 이외의 고기를 좋아합니다.
12. Favourite book?
Takehiko Inoue's ' slam dunk ' is my favorite. Takehiko Inoue 의 'slam dunk' 를 가장 좋아합니다.
13. Favourite genre of music?
I like hip-hop music best from the 90s to the early 2000s. Nowadays, I like Japan's City Pop, too. 90 년대에서 2000 년대 초반까지의 힙합음악을 가장 좋아합니다. 요즘에는 일본의 'city pop' 도 좋아합니다.
14. What are your hobbies?
Watching Football and games. 축구 시청 과 게임.
15. If you weren't an artist, what would you be?
I never thought about it. That's a very difficult question for me. 만약을 생각하지 않는 성격입니다. 생각해 본적 없습니다. 그것은 저에게 굉장히 어려운 질문 입니다.