Instagram:
@floredelage
1. What's your story? Where are you from?
I'm from La Rochelle, a town by the sea in France ( do you know Ford Boyard? It's right across the street!). I moved to Paris almost 10 years ago to work in Fashion. Initially, I'm a stylist and dressmaker. I've always practiced drawing, without really pushing the thing to the end, I really got into it last year. So, even if I'm almost 30 years old, I'm a young artist!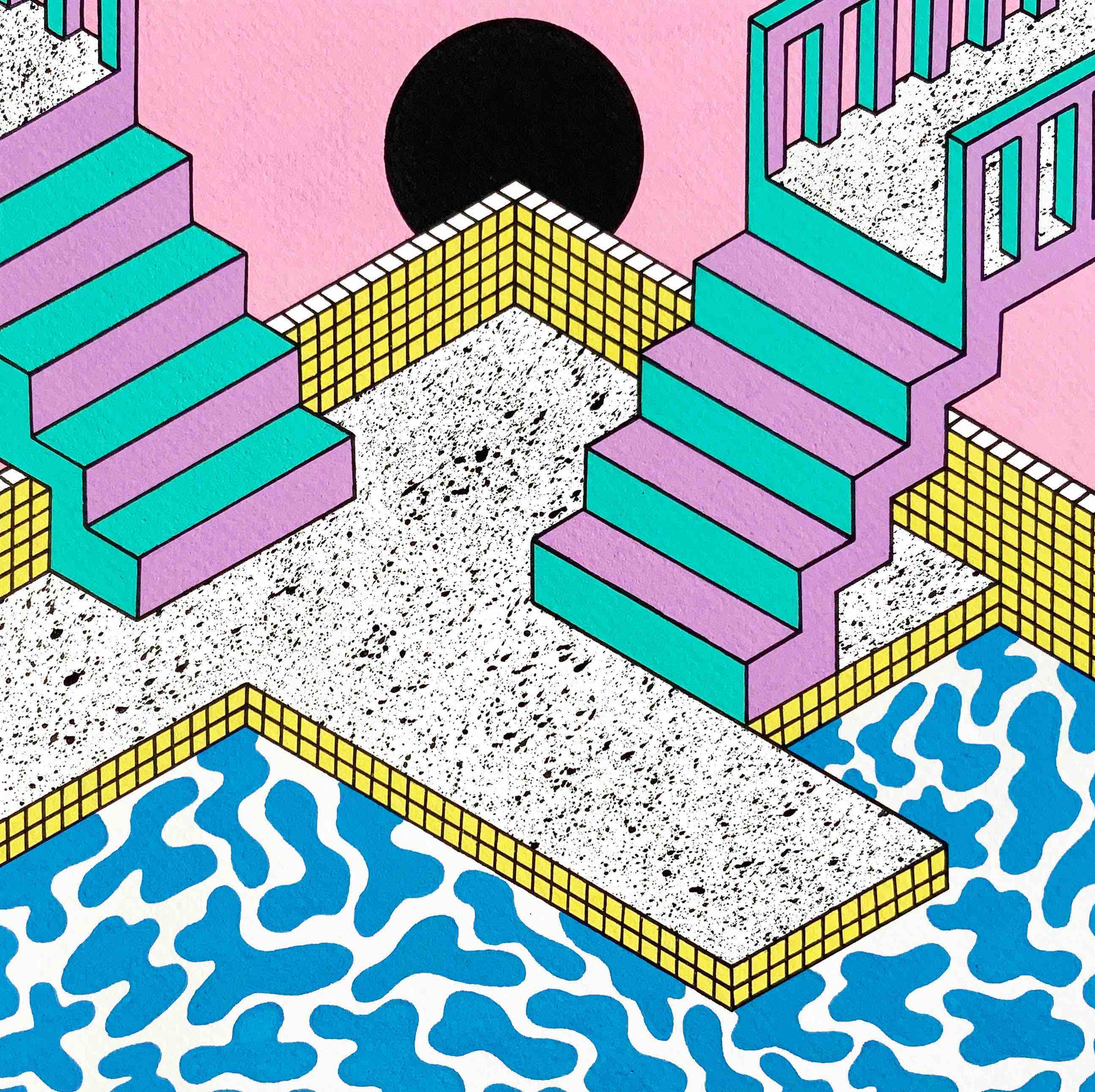 2. Tell us about your aesthetic.
I didn't know the 80's, but I'm a complete fan of the aesthetics of that period. Whether it's in fashion, design or music! So I think this vintage influence is very present in my drawings. One of my favourite trends is the Memphis Milano Movement, a group of Italian designers from the 80s.
3. What is your medium and why?
I essentially use posca on watercolor paper. My drawings are quite technical, so the posca allows me to have more precision during the coloring.
4. What is your artistic process like?
I am very inspired by design and my approach is purely aesthetic.
5. Who and/or what inspires your work?
Design and architecture, a little bit of fashion too! Sometimes I can even be inspired by listening to a song. I think I'm always on the lookout, and I like to be stimulated by my environment. I like Bauhaus, pop art and surrealism!
6. What role does art play in your life? How does it change the way you view the world?
It's a pressure relief valve and a way to express myself. And allows me to take a step back from life. To be more zen and less stressed :)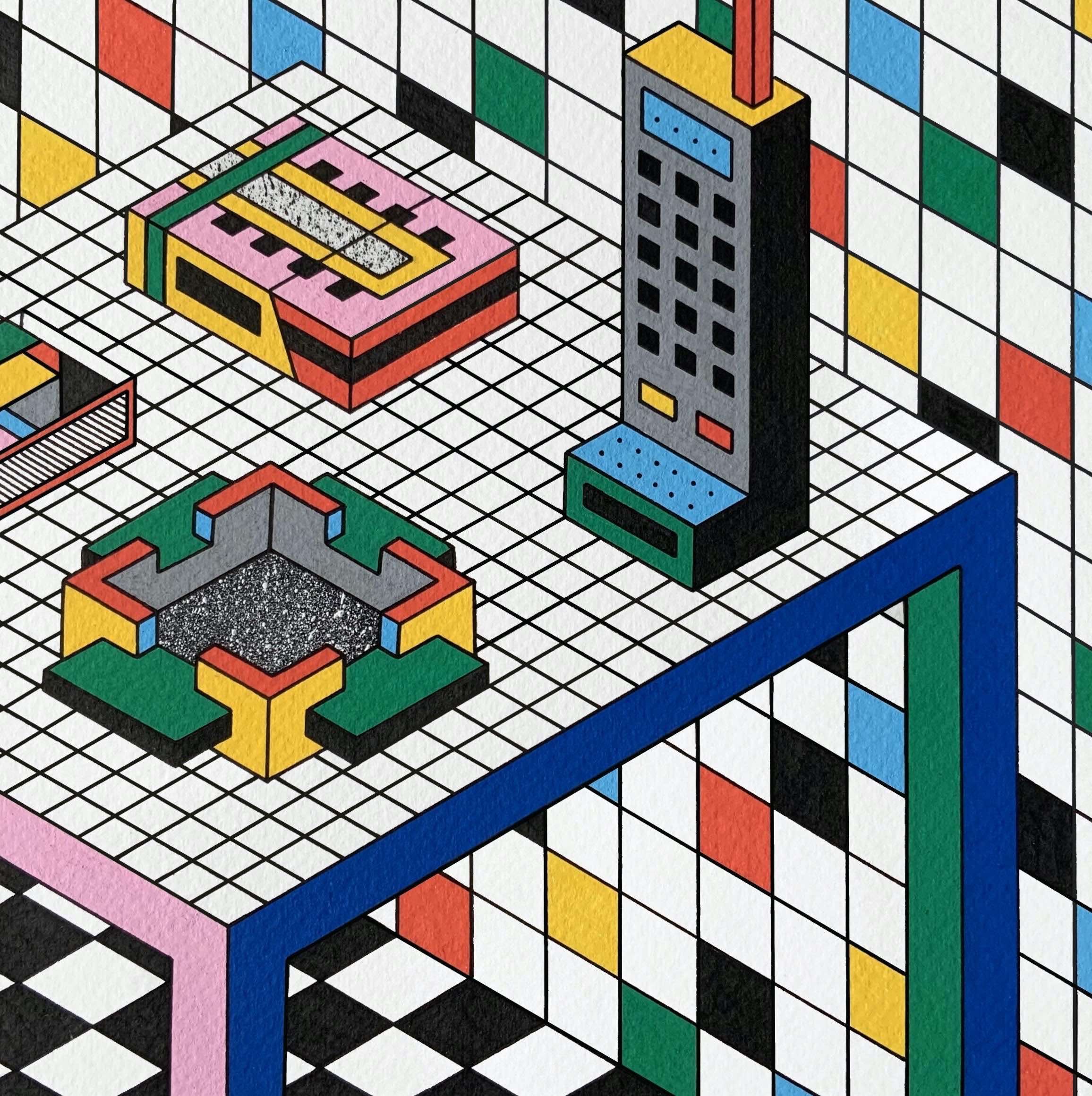 7. Where did you study?
I didn't go to art school, I studied sewing and model making in my area. So I'm rather self-taught.
8. Where do you see yourself in five years?
Maybe on a desert island planting potatoes, if the vaccine against coronavirus has not been found!
9. What about in ten?
I can't see myself in the future so maybe I'll always be in Paris, even if I had a crush on Amsterdam, and I'll dream of settling there! We'll see! Otherwise, always on my island, planting salads.
10. What do you hope to achieve with your art?
I'd like to be exposed, and make people in a good mood when they see my work. Collaborations with brand names would also be great!
11. Now, tell us a little more about you as a person: What Is your favorite food?
Pizza and Vietnamese food. Vietnamese food on pizza dough would be a dream come true.
12. Favourite book?
La nuit des temps de Barjavel (The ice People), a 60s French science fiction novel. And Think and Grow Rich from Napoleon Hill.
13. Favourite genre of music?
Funk, Disco, Rocksteady and New Wave
14. What are your hobbies?
Smoking cigarettes in the window, watching people go by. And I'm never against a little game of ping pong with my friends.
15. If you weren`t an artist, what would you be?
Maybe neurosurgeon because when I watch Grey's Anatomy, I think it doesn't look complicated.