Instagram:
@fonzynils
Twitter:
@fonzynils
Facebook:
www.facebook.com/fonzy.nils
Website:
www.fonzynils.com
1. What's your story? Where are you from?
I have always drawn, it is one of my first memories. I studied Graphic Design and Photography and I have a degree in architecture. During my university years, I started to post my drawings on the web, I created socials profiles, a blog and day by day I became very passionate about the illustration world and I gave a name to my life attitude. I come from Italy, I was born in Pompeii a town famous in the world for the ruins of the city destroyed by the Vesuvio volcano.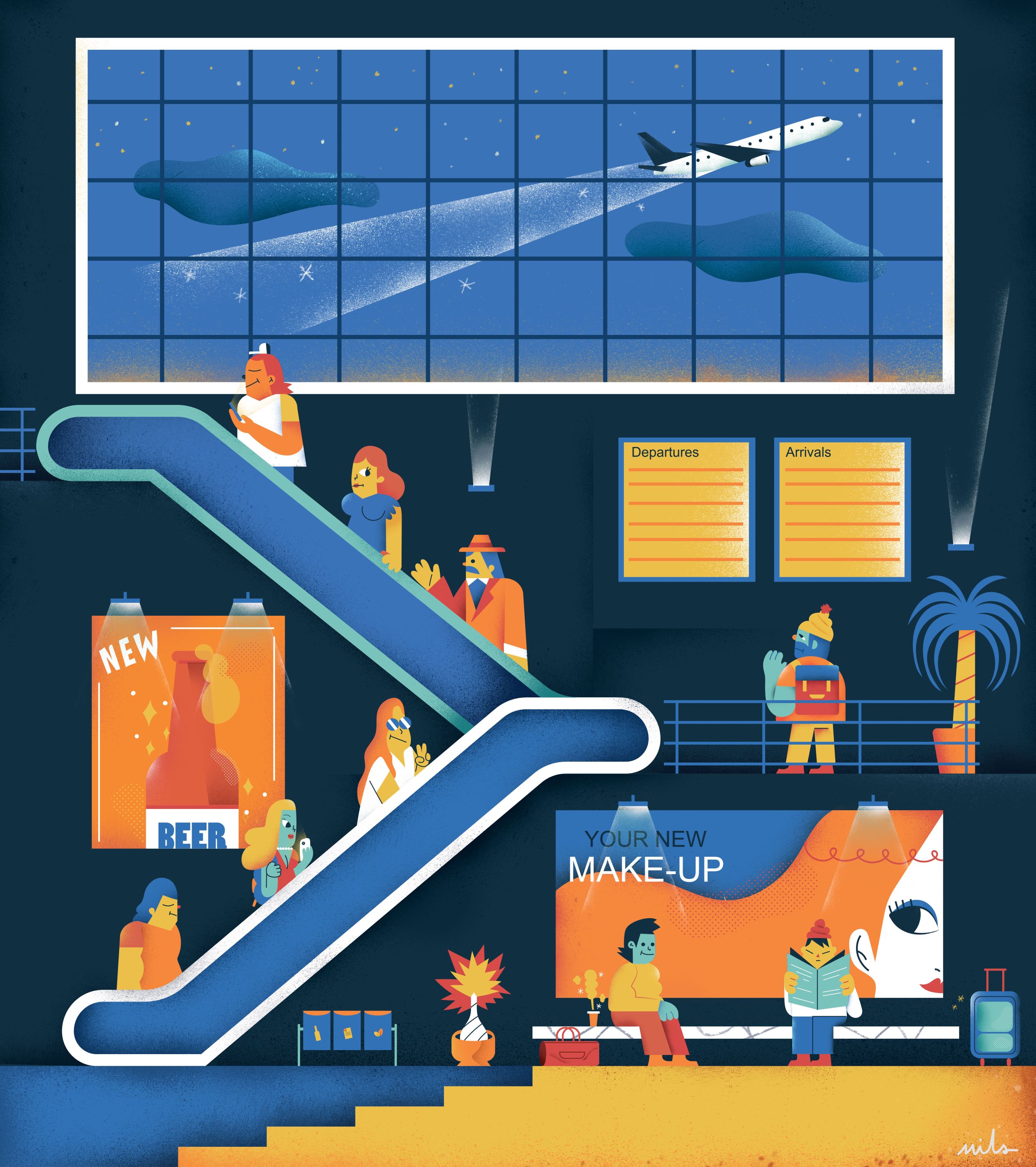 2. Tell us about your aesthetic.
I like the graphic style and the simplicity of the shapes. I have been influenced by the cartoons of my childhood, the vintage graphic posters and the simplicity of the shapes that build a more complex image.
3. What is your favourite medium and why?
I started with paper, pens, pencils and all the traditional materials, but I love to work with digital supports. I use a Wacom tablet and often I start with a direct digital sketch, but I also love to draw on paper, I always have a sketchbook with me when I walk around. Basically, my favourite medium is digital, but I need to keep in contact with traditional supports.
4. What is your artistic process like?
I usually start with a sketch on paper, where I work on the concept of the idea, the composition and I start to imagine a colour palette, but sometimes I start with a digital sketch and I already have a colour palette, when I have a clear image I proceed with a digital drawing of it.
5. Who and/or what inspires your work?
I watched 100000 cartoons, I always loved animated characters and this gave me the vision of an image with a prevalence of characters. I also studied Graphic Designer, Comics artists and Creative, I'm a big fan of Peanuts and I think that the soul of my imagination is similar, a little bit romantic and dreamer. I love the works of Erberto Carboni, Janusz Stanny, the characters of Jacovitti. Basically, I think that my imagination is based on various and different inspirations and I like this.
6. What role does art play in your life? How does it change the way you view the world?
The art is a big big part of my life, it is like binoculars that give to me a personal vision of the world. The point is that the art has a continuity in me, it grows up with me and changes with me and probably it is the first thing I did for myself, thus I consider my passion an important part of my existence.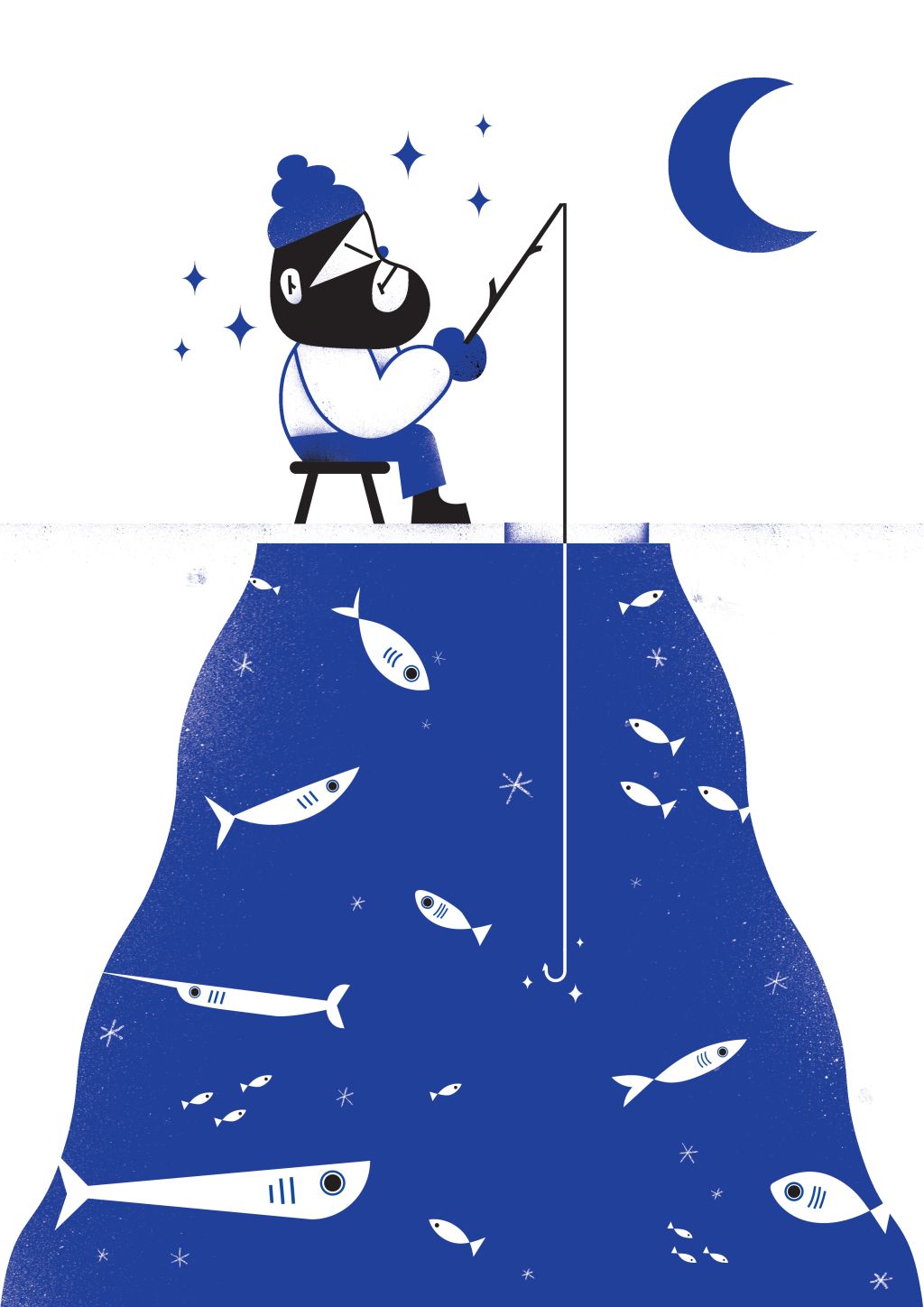 7. Where did you study?
How I wrote in the first question I studied Graphic design and I have a degree in architecture, I'm thinking to study design, because I don't want a small vision of my way, but I would love to merge illustration and design.
8. Where do you see yourself in five years? Working in an agency?
This is a good and hard question, honestly, I can't see me in an agency, I like to experiment and to take my time to find my ways and it could be difficult working in an agency. I really don't know where I see myself in five years, but I know how I want to see me, I want to have the chance to collaborate with important clients and I would love to have a personal brand to produce very beautiful things.
9. What about in ten?
This is harder than the previous question, so my answer is I only hope to have art in my life. Please don't ask me what about in twenty! :)
10. What do you hope to achieve with your art?
I hope to produce nice images to the people and to give them emotions, I also hope to work for amazing and important projects and for myself I hope to take always peace and happiness from my illustrations.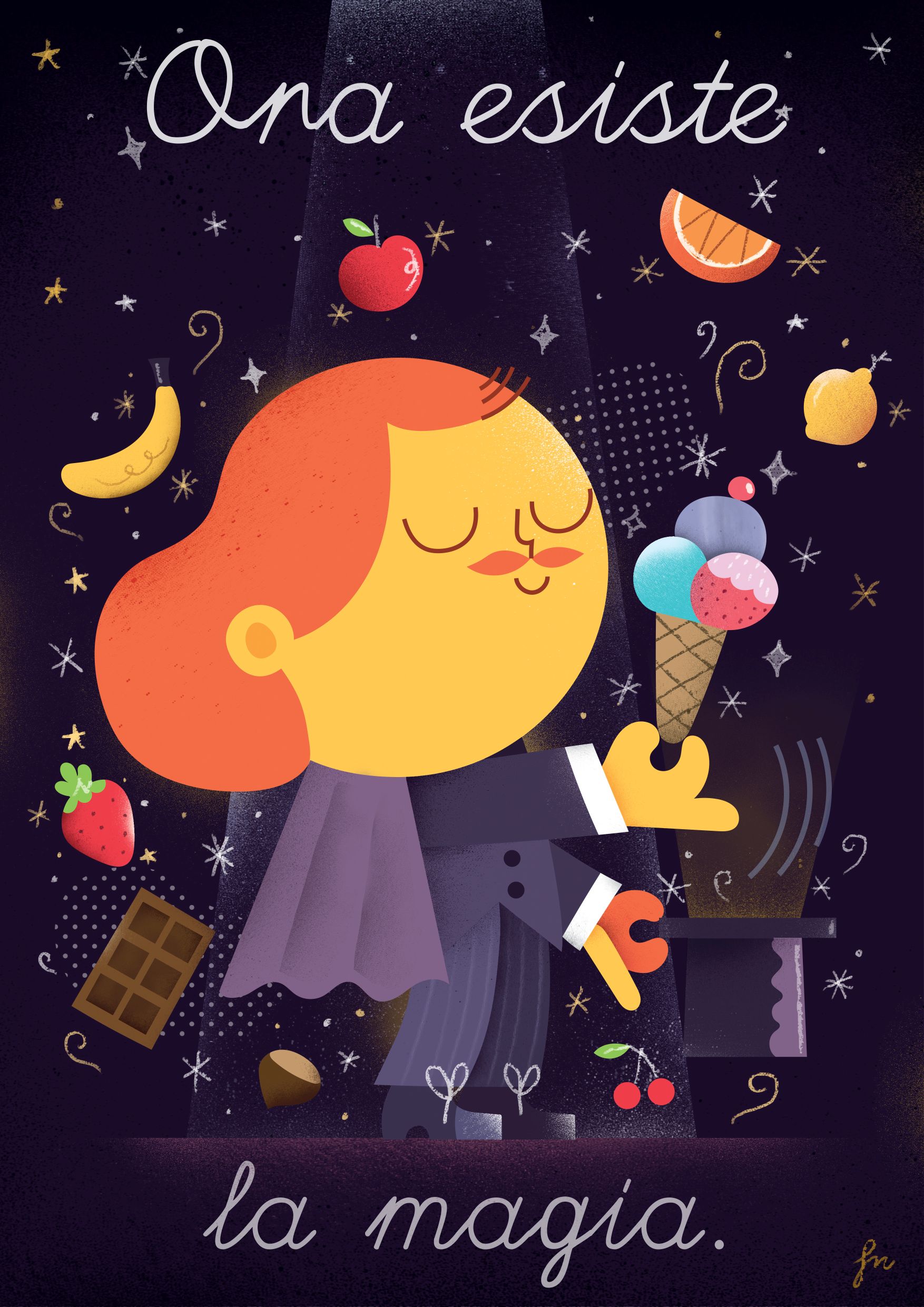 11. Now, tell us a little more about you as a person: what is your favourite food?
Very easy question: Pizza, of course!
12. Favourite book?
The Alchemist by Paulo Coelho.
13. Favourite genre of music?
I like to listen to various genre of music, I love Jazz and indie rock.
14. What are your hobbies?
I go often to the cinema, I like to watch tv series, play piano and travelling.
15. If you weren't an artist, what would you be?
I would be an actor that gives the voice to the cartoon characters.