Instagram:
@fra_z
Facebook:
www.facebook.com/frazorzi
Linkedin:
www.linkedin.com/in/francescozorzi
Shop:
www.juniqe.com/francesco-zorzi
Website:
www.francescozorzi.it
1. What's your story? Where are you from?
I am an Italian illustrator and visual designer living in a small town in the nearby of Florence. Besides being a dissident architect since my thirties and a comic strip author when I was in my twenties, I am an enthusiast runner, cyclist and currently art director of the studio Alias2k, which I co-founded in 2000.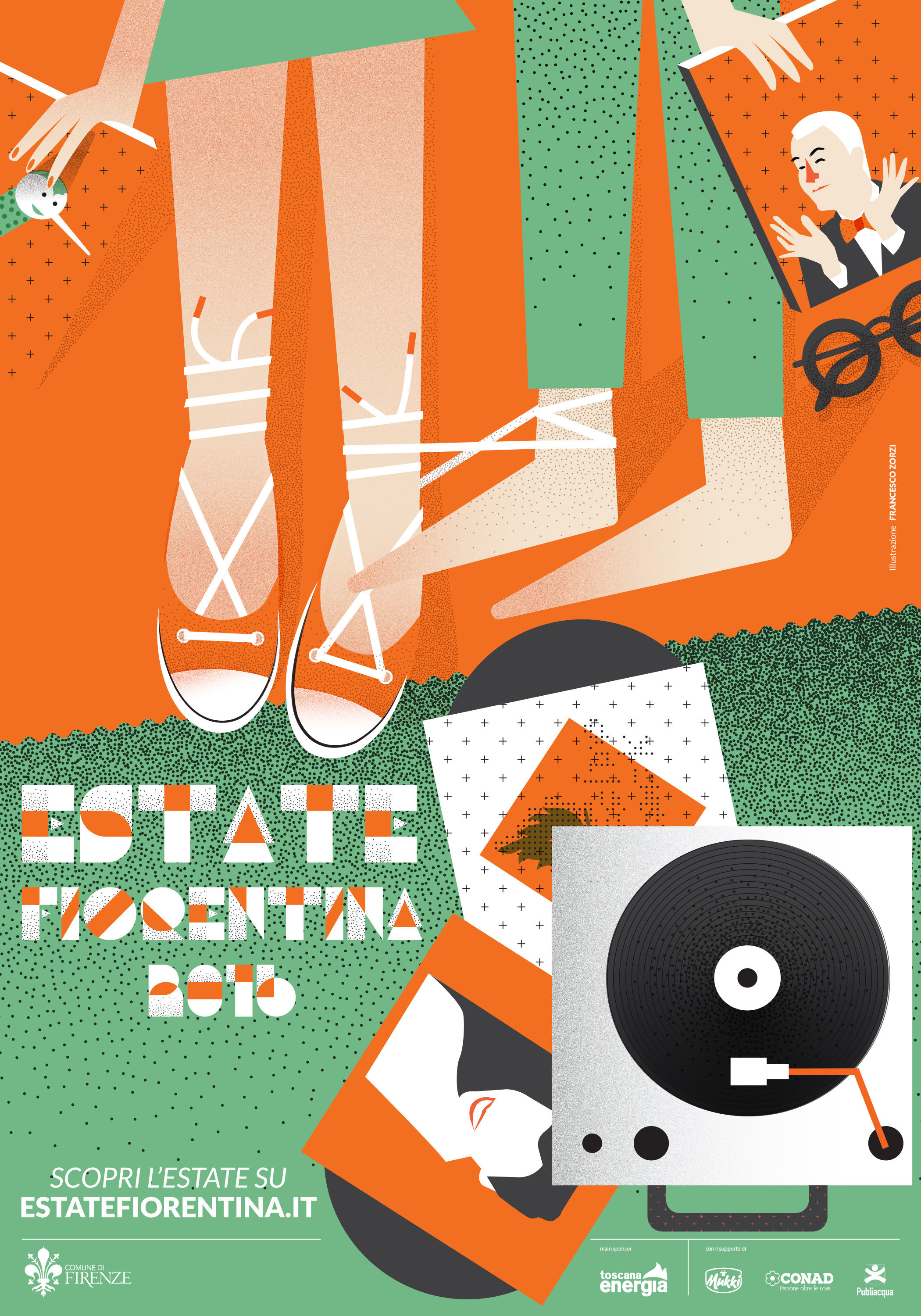 2. Tell us about your aesthetic.
I'd say my aesthetic is a fight between the rational Swiss modern style and the funky colorful Push Pin studio attitude. I've grown up surrounded by pop and postmodernist stuff: comics, poster, illustrated books, gate-folded vinyls, and all those colors and shapes and pattern I was used to see have become part of my essence.
3. What is your favourite medium and why?
Both analog and digital. Sketchbooks, pencils and fine felt-tip pens have always been in my bag and on my desk and I guess that they will ever be. I really need to have the possibility to draw or write down things in a material way. On the other hand, with the introduction of the iPad and the apple pencil they have a new digital companion.
4. What is your artistic process like?
I always start drawing and sketching on my sketchbooks, transforming everything in digital vectors through the "inking" process on the ipad and finishing it with Illustrator, adding scratches, patterns or whatever to give back the memory of an analog mood. I'm not that photoshop kind; since I prefer to keep complete control of the elements, vector graphic is my cup of tea
5. Who and/or what inspires your work?
I find inspiration in many and diverse fields: cinema, music, art, literature and everyday things surrounding me. Writing down some everlasting inspiring names I'd say I love the Hitchcock's touch (and of course, related to him, the work of Saul Bass), the sexy lines of Floyd Gottfredson and Tex Avery, the happiness of Carl Barks and Segar, the genius of Bruno Munari, the overlapping shapes and colors of Max Huber, the words of Italo Calvino.
6. What role does art play in your life? How does it change the way you view the world?
I am always interested and naturally attracted by things that move me from inside, and art plays a crucial role in my life; I found myself changed every time I am able to learn or understand something thanks to it.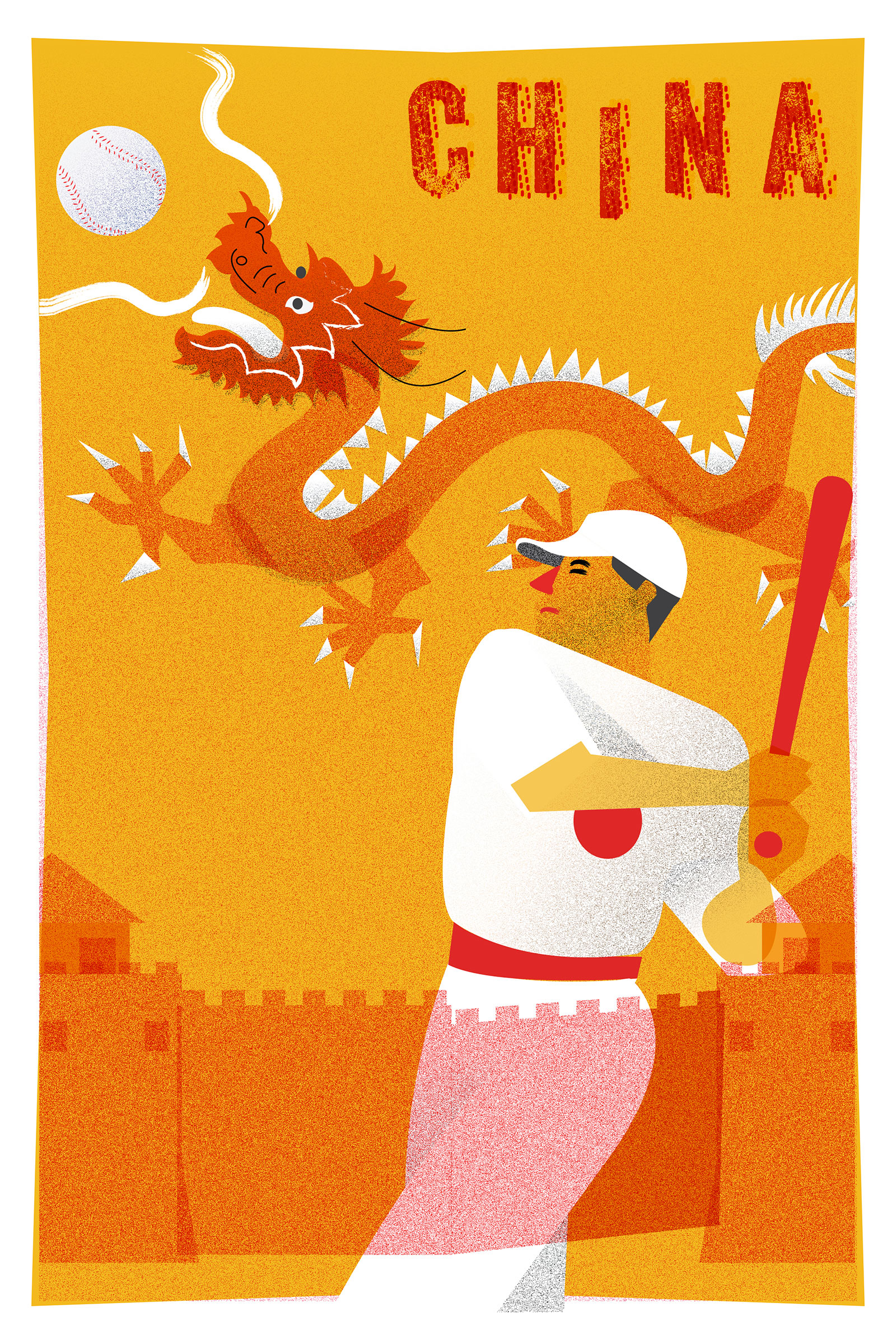 7. Where did you study?
I studied Architecture in the Florence University
8. Where do you see yourself in five years?
Running, cycling, sketching, designing
9. What about in ten?
Surfing on a rocket?
10. What do you hope to achieve with your art?
To be happy for what I am doing and for the way I'm doing it and to transmit that sense outside. And ah, to be able to touch you in the heart, sometimes.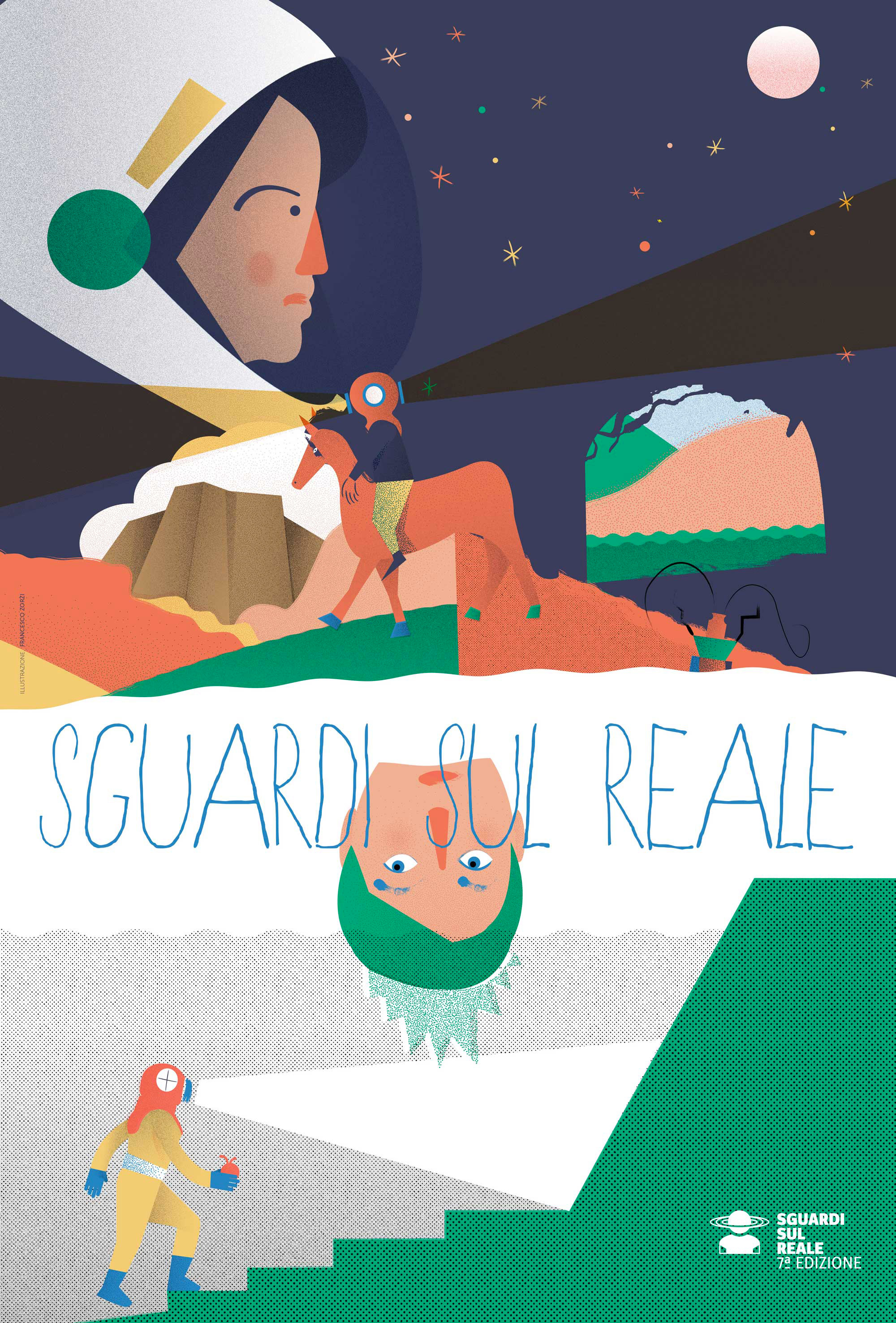 11. Now, tell us a little more about you as a person: what is your favourite food?
A very simple food, full of child memory to me: Tuscan plain bread with extra virgin olive oil on it, "il pane con l'olio" is my comfort food.
12. Favourite book?
This is very hard and I should write down a long list. Choosing only one I'd say "Six Memos for the Next Millennium" by Italo Calvino: in his five (plus one unfinished) lectures he touches many fields through the works of many writers, and the result is a sort of cross book between a narrative and a philosophical one.
13. Favourite genre of music?
There is an entire world here, from Jazz through Electronica to Classical. My most played album in 2017 on spotify have been so far those of: Thundercat, Anderson Paak, Dwele, Noname, Air.
14. What are your hobbies?
Running, cycling, reading, sketching, watercoloring.
15. If you weren't an artist, what would you be?
A nomadic runner, like Forrest Gump.