Instagram:
@fran_pulido
Behance:
www.behance.net/franpulido
Website:
www.franpulido.com
1. What's your story? Where are you from?
My name is Fran Pulido (28) and I live in Jerez (Spain). As all the children drew a lot, especially Dragon Ball characters or superheroes from the comics. The truth is that it was clear to me since I was a child that I was going to direct my formation in relation to art, I did not know whether to illustrate, design, sculpt or what I would be, but it was the goal. Having one of your favorite hobbies as a profession is a luxury. Me llamo Fran, tengo 28 años y vivo en Jerez (España). Como todos los niños dibujaba muchísimo, sobre todo personajes de Dragon Ball o superheroes de los tebeos que tenía por casa. La verdad es que tenía bastante claro desde niño que iba a dirigir mi formación en relación al arte, no sabía si a ilustrar, diseñar, esculpir o lo que fuese, pero era el objetivo. Tener como profesión uno de tus hobbies favoritos, es un lujo.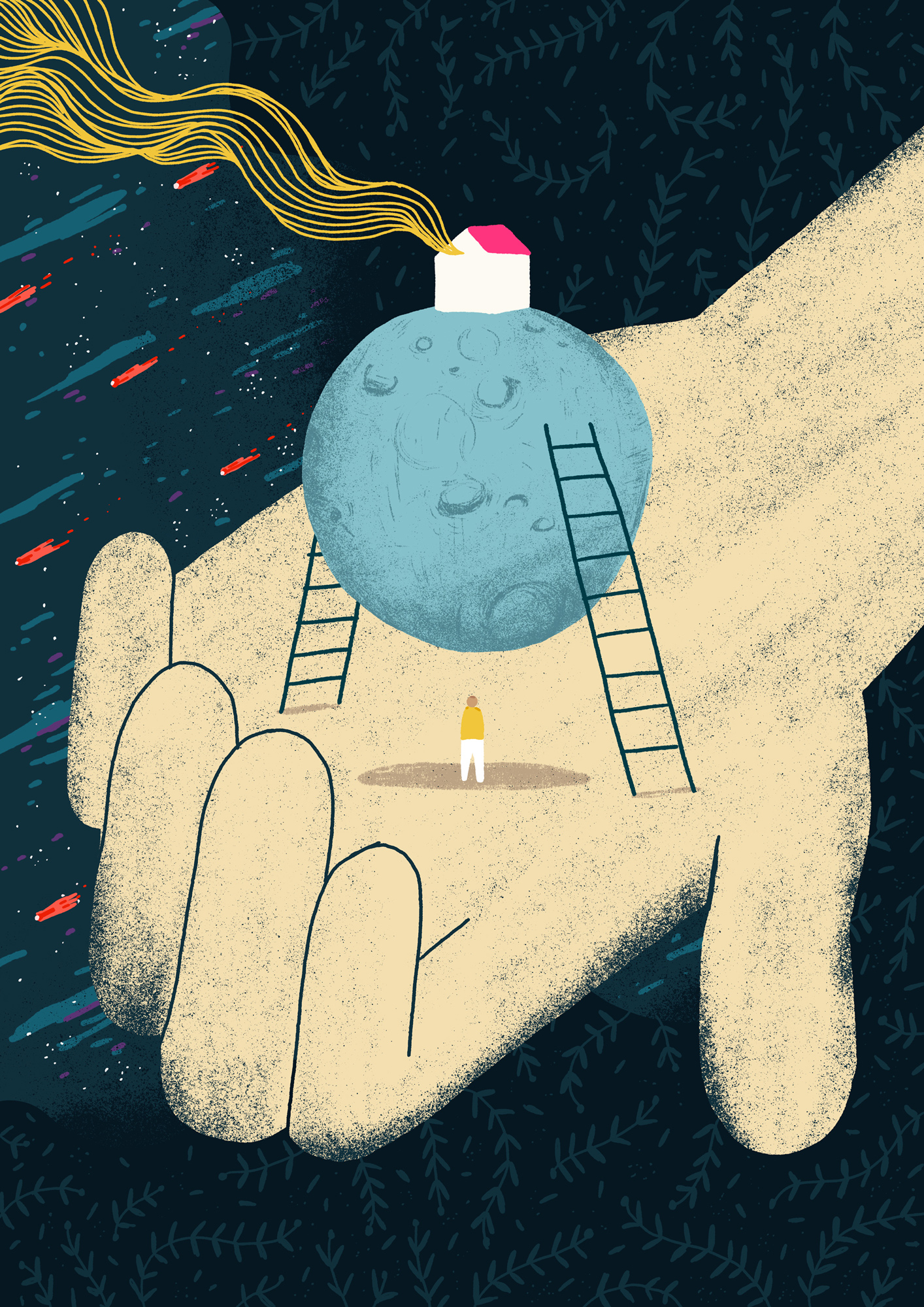 2. Tell us about your aesthetic.
It is early to be able to define myself, I can describe how I work now, the way I feel most comfortable, but I can not call it my aesthetic or personal style yet. I like to change, or rather to merge features of other styles or different tools that I'm discovering or I want to use at that moment, and with all that, I'm molding my way of drawing step by step. It is true that I have noticed for a while that I am feeling very comfortable with the aesthetic that I am working on. For me, comfort and speed are a priority when choosing technique, aesthetics or material. At this moment I like to contrast large areas of flat color with very textured areas, simple shapes, small areas or elements with a more delicate treatment in terms of details where to focus attention, and play a lot with the scale to convey ideas or create a context determined. Es pronto para poder definirme, puedo describir cómo trabajo ahora, la forma en la que más cómodo me siento, pero no puedo llamarlo mi estética o estilo personal. Me gusta cambiar, o más bien ir fusionando rasgos de otros estilos o diferentes herramientas que voy descubriendo o me apetece en ese momento usar, y con todo eso ir moldeando mi forma de dibujar poco a poco. Es cierto que noto desde hace un tiempo que estoy sintiéndome muy cómodo con la estética en la que estoy trabajando., para mí la comodidad y la rapidez son una máxima a la hora de elegir técnica, estética o material. En este momento me gusta contrastar grandes zonas de color plano con zonas muy texturizadas, formas simples, pequeñas zonas u elementos con un trato más delicado en cuanto a detalles donde centrar la atención, y juego mucho con la escala para transmitir ideas o crear un contexto determinado.
3. What is your favourite medium and why?
Digital art. My process begins on the paper, but since I tried the Cintiq, I do not feel so good in another medium. I like to make originals by ink and sometimes I use paintings, but it is for personal pieces or experiments, I feel good in the digital process than in the analogue . It is curious that to rest from work what I usually do is to resort to analogue techniques. El digital. Tengo un proceso que parte del papel, pero desde que probé la Cintiq, no me siento cómodo en otro medio. Me gusta hacer originales a tinta y a veces uso pinturas, pero es para piezas personales o experimentos, me siento mucho más cómodo en el proceso digital que en el analógico. Es curioso que para descansar del trabajo lo que suelo hacer es recurrir a técnicas analógicas.
4. What is your artistic process like?
Suppose it is an illustration and we already have the subject (if it is a commission) or the idea itself. I almost always follow the same process: 1. I browse books, Behance or any reference site for a few minutes to wake up. 2. I make several sketches of a very small size on paper, side by side to pose the structure of the illustration. Being small, I can compare them in a single paper and not have many papers on the table. 3. When I like it, I define it a little more in a somewhat larger size, but very quickly. 4. In Photoshop I start to draw that chosen sketch in its real size. 5. Once the sketch is clear, I directly draw and color at the same time, since there are parts that I define with large spots of color instead of drawing / filling. This part of the process is very similar to painting on a canvas because I am constantly adding and removing, even being the digital medium, I do not follow the classic system of line, color and effects. Perhaps a texture of the first defines a large part of the piece without even drawing it. In my Vimeo profile (https://vimeo.com/user5935915), it is available to watch some live painting on Cintiq. Supongamos que es una ilustración y ya tenemos el tema (si es un encargo) o la idea propia. Casi siempre sigo el mismo proceso: 1. Ojeo libros, Behance o cualquier sitio de referencia durante unos pocos minutos para ir despertando. 2. Hago varios bocetos de un tamaño muy pequeño en papel, uno al lado del otro para plantear la estructura de la ilustración. Al ser pequeños puedo compararlos entre ellos en un mismo papel y no tener muchos papeles sobre la mesa. 3. Cuando uno me gusta, lo defino un poco más en un tamaño algo superior, pero de forma muy rápida. 4. En Photoshop empiezo a dibujar ese boceto elegido en su tamaño real. 5. Una vez que el boceto está claro, directamente dibujo y coloreo a la vez, ya que hay partes que las defino con grandes manchas de color en vez de dibujar/rellanar. Esta parte del proceso se parece mucho a pintar en un lienzo porque constantemente estoy añadiendo y quitando, aun siendo el medio digital, no sigo el clásico sistema de linea, color y efectos. Quizá una textura de primeras define gran parte de la pieza sin hacer dibujado aun. En mi canal de Vimeo (https://vimeo.com/user5935915) tengo algunos videos de este proceso.
5. Who and/or what inspires your work?
A song, a movie, a memory, personal experiences of friends, an object ... anything. Unconsciously, all of us who dedicate ourselves to this do it 24 hours a day. Ready to catch some idea that inspires us anything. Una canción, una película, un recuerdo, experiencias personales de amigos, un objeto…cualquier cosa. Inconscientemente todos los que nos dedicamos a ésto estamos las 24h. preparados para atrapar alguna idea que nos inspire cualquier cosa.
6. What role does art play in your life? How does it change the way you view the world?
It has a fundamental role. When you convert one of your hobbies into your profession, you never get to park it altogether to do something else, sometimes it is harmful, but it is so. It is very difficult to stop thinking about art when you have fun with it and also pay the bills. Tiene un papel fundamental. Cuando conviertes una de tus aficiones en tu profesión, nunca consigues aparcarla del todo para hacer otra cosa, a veces es perjudicial, pero es así, es muy difícil dejar de pensar en arte cuando te diviertes con ello y además paga las facturas.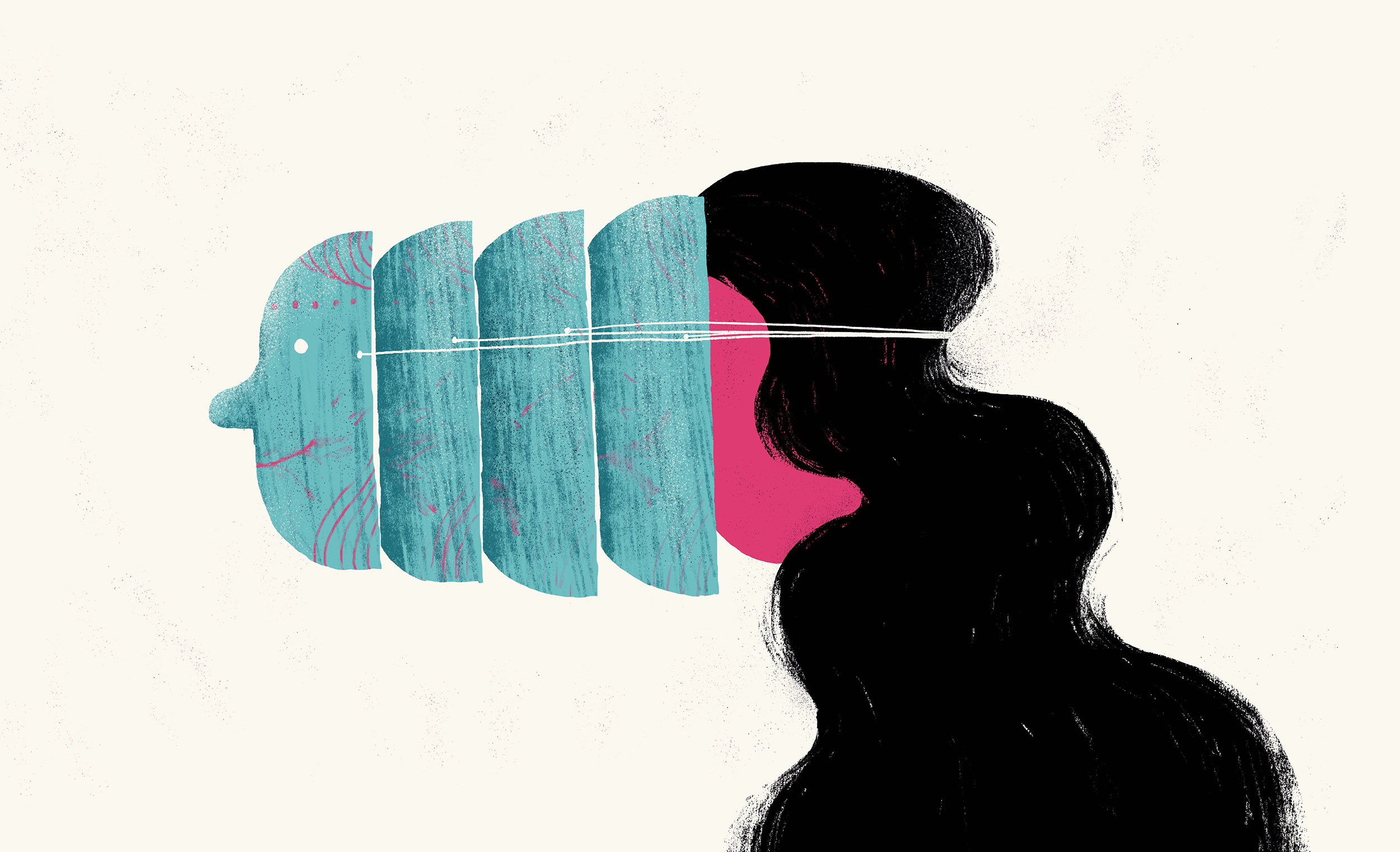 7. Where did you study?
I studied graphic design in Jerez (Spain) and I graduated in Fine Arts in Granada (Spain). Although to develop your career, whatever the artistic discipline, many more hours of personal study and research are required than attending private schools. Estudié diseño gráfico en Jerez (España) y me gradué en Bellas Artes en Granada (España). Aunque para desarrollar tu carrera, sea cual sea la disciplina artística, se requiere muchísimas más horas de estudio personal e investigación que asistir a escuelas privadas.
8. Where do you see yourself in five years?
I hope to continue working on this, especially in the projects that I like the most, such as designing book covers, posters for music festivals and illustrating books. Espero seguir trabajando en esto, sobretodo en los proyectos que más me gustan como: diseñar portada de libros, carteles para festivales de música e ilustrar libros.
9. What about in ten?
Same. Igual.
10. What do you hope to achieve with your art?
That the stories I try to tell in the form of images make an effect on those who see them and enjoy them. Que las historias que intento contar en forma de imágenes hagan efecto en aquel que las vea y disfrute con ellas.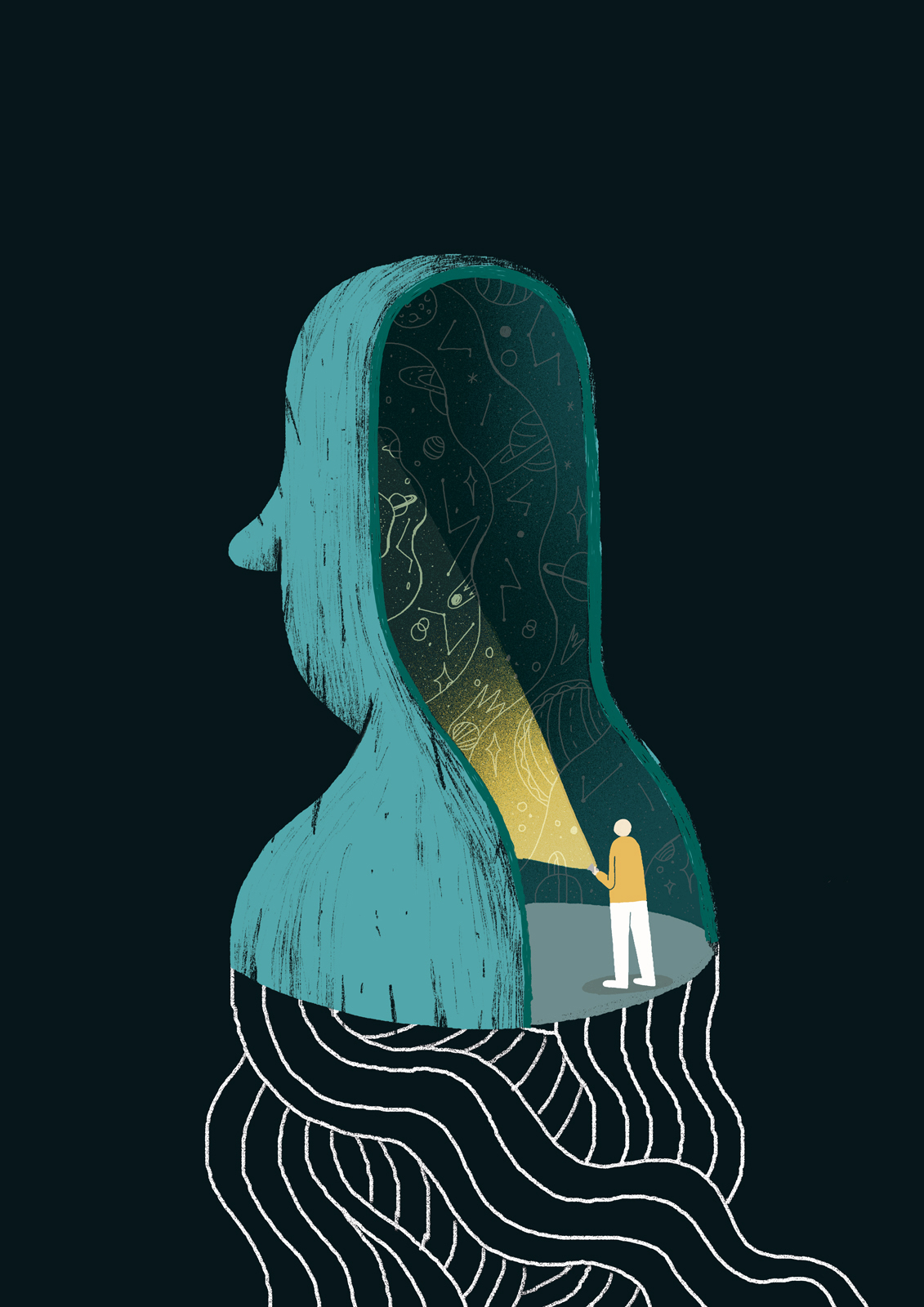 11. Now, tell us a little more about you as a person: what is your favourite food?
It is difficult to choose just one thing living in Spain, where the food is incredible. Any homemade food is a good choice. Es difícil elegir una sola cosa viviendo en España, aquí la comida es increíble. Cualquier comida casera es buena elección.
12. Favourite book?
Notes for a war story (Gipi). Apuntes para una historia de guerra (Gipi).
13. Favourite genre of music?
It happens the same as with food, it's difficult, I hear everything. I listen to music about 8 hours a day minimum. It is essential for me when it comes to work, in the gym, in the car. I also have friends and family musicians, but to highlight a genre would be Flamenco and Rock. Lately, I hear a lot of soundtrack of video games or series; to work is great. Pasa igual que con la comida, es difícil, escucho de todo. Escucho música unas 8 horas al día mínimo. Es fundamental para mí a la hora de trabajar, en el gimnasio, en el coche. Además tengo amigos y familiares músicos, pero por destacar algún género sería Flamenco y Rock. Ultimamente escucho mucha banda sonora de videojuegos o series; para trabajar es genial.
14. What are your hobbies?
Movies and sports. Cine y deporte.
15. If you weren't an artist, what would you be?
I never thought about it, but I think something related to sport. Nunca lo he pensado. Creo que algo relacionado con el deporte.