Instagram:
@franloiacono
Twitter:
@franloiacono
Facebook:
www.facebook.com/franloiaconoillustration
Tumblr:
hungryvoid.tumblr.com
1. What's your story? Where are you from?
I am an illustrator and photographer. Lately I've been working mostly as a fashion illustrator. I am Italian but in the last years I lived in Paris. And I moved to London about three months ago!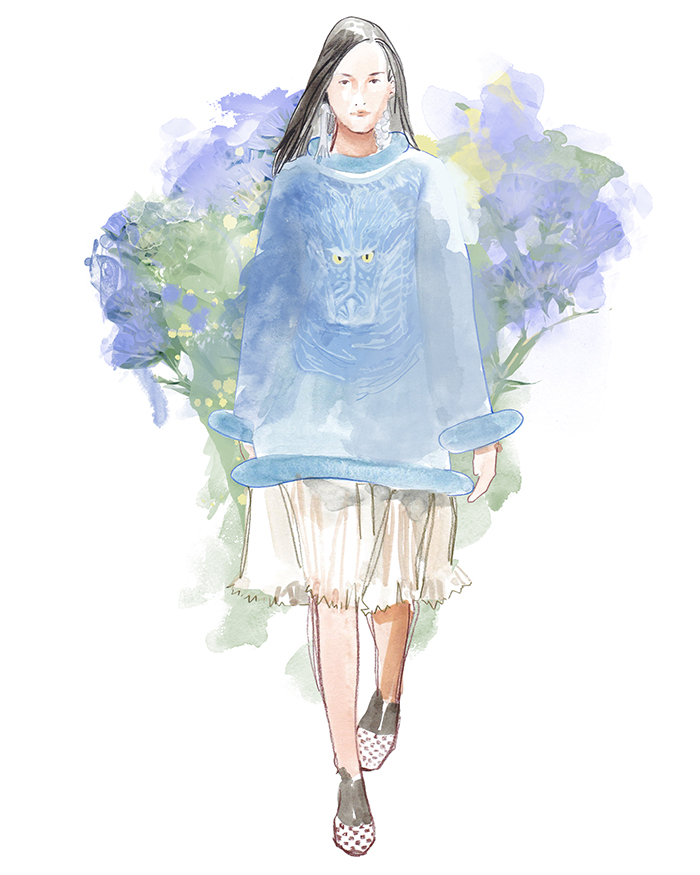 2. Tell us about your aesthetic.
I think my work is quite delicate, romantic in a way and timeless maybe.
3. What is your favourite medium and why?
Watercolour. When I was a student I used to paint on quite big canvas, oil and acrylic, but before I created some drafts and I have always used watercolour for that. I really love watercolour, it's delicate and I love the shades I can create with. I feel very comfortable and natural when working with watercolor.
4. What is your artistic process like?
If not for a client, I'm usually caught by a certain look, outfit, designer, color or style. It can be a picture from a magazine or a fashion show or a picture I took myself. Once I chose what to draw my artistic process is quite quick, also because with watercolor you often need to go fast sometimes. I later scan my illustration and clean it if necessary on Photoshop.
5. Who and/or what inspires your work?
It really can be anything. Street style, fashion shows, music videos, art exhibitions, but above all I guess fashion magazines editorials constantly inspire me. I buy tons of magazines each month.
6. What role does art play in your life? How does it change the way you view the world?
A very big role. I don't think I would be the same person I am now without art. It really taught me everything. It was my best friend and my worst ennemy. Honestly I couldn't imagine my life without art.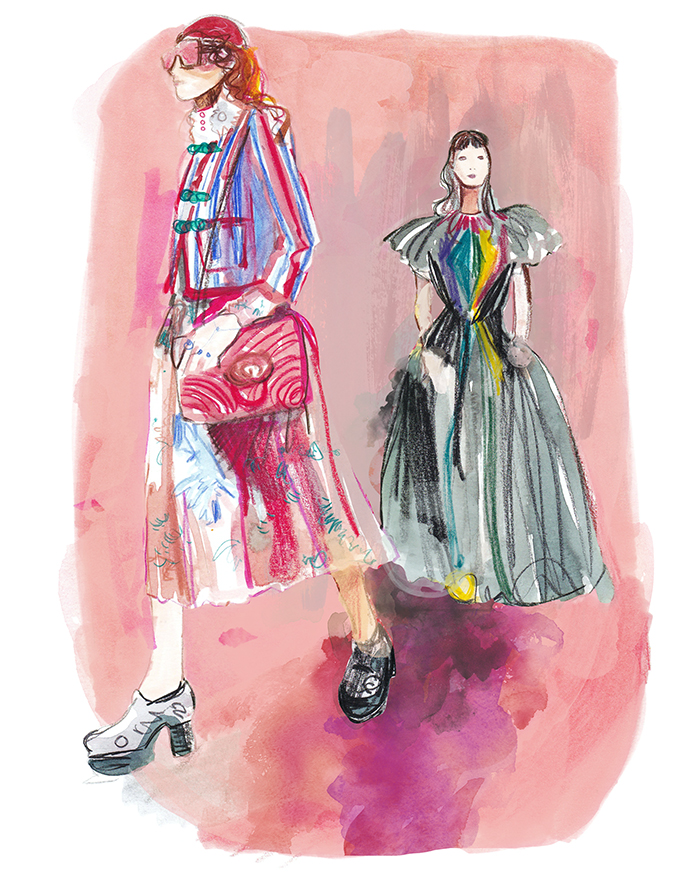 7. Where did you study?
I attended the Academy of Fine Arts in Italy and France, my main course was Painting but soon I got interested in Photography as well.
8. Where do you see yourself in five years? Working in an agency?
Hopefully still working full time as fashion illustrator!
9. What about in ten?
That's really hard to answer this! I don't know, honestly I'm happily living the moment, last years have been very good to me. So, if possible, I hope to be as happy as now in ten years!
10. What do you hope to achieve with your art?
I really would love to propose a strong vision of what fashion means to me.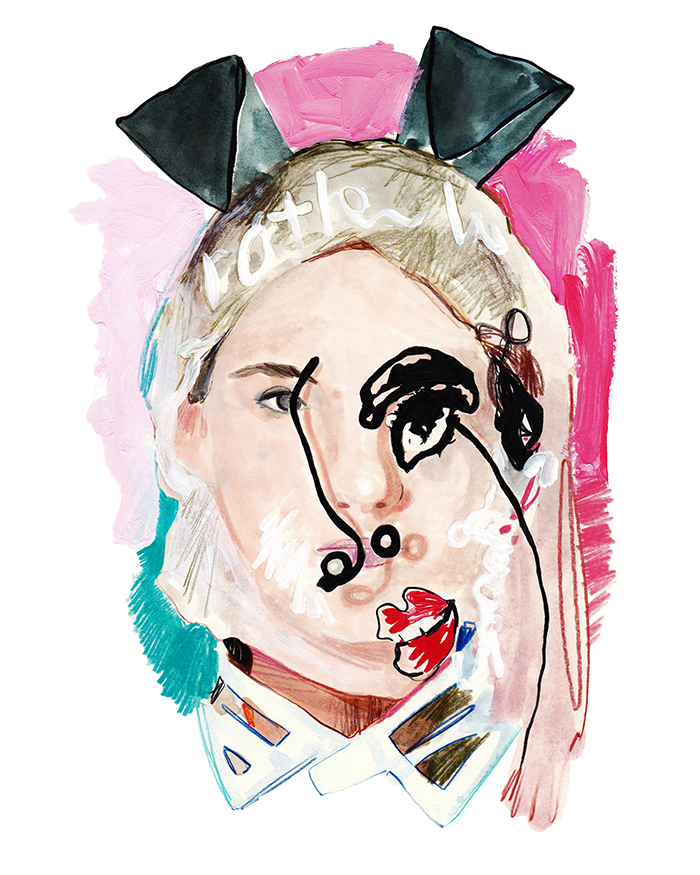 11. Now, tell us a little more about you as a person: what is your favourite food?
Tough choice! I'd say latley I've become almost addicted to burgers!
12. Favourite book?
It's an Italian book: "Di Noi Tre" by Andrea De Carlo. I've read it multiple times at different stages of my life and always enjoyed it.
13. Favourite genre of music?
Rock. I tend to be softer now, but when I was younger I was really into rock, hard-rock, alternative music.
14. What are your hobbies?
I love visiting new exhibitions. Reading magazines, watching a tv-series or going to the cinema.
15. If you weren't an artist, what would you be?
I don't know. Maybe a teacher. I've already worked as a teacher and actually loved it, I have nice memories of that period and I think I am good at it.