Instagram:
@franpcaballero
Website:
www.franpcaballero.com
1. What's your story? Where are you from?
I'm 25 from the UK, currently living in Glasgow, Scotland. I've lived here since graduating, and initially found the process of creating very difficult outside of art school, but i've started to find my feet again and manage my time a little better in order to further my work.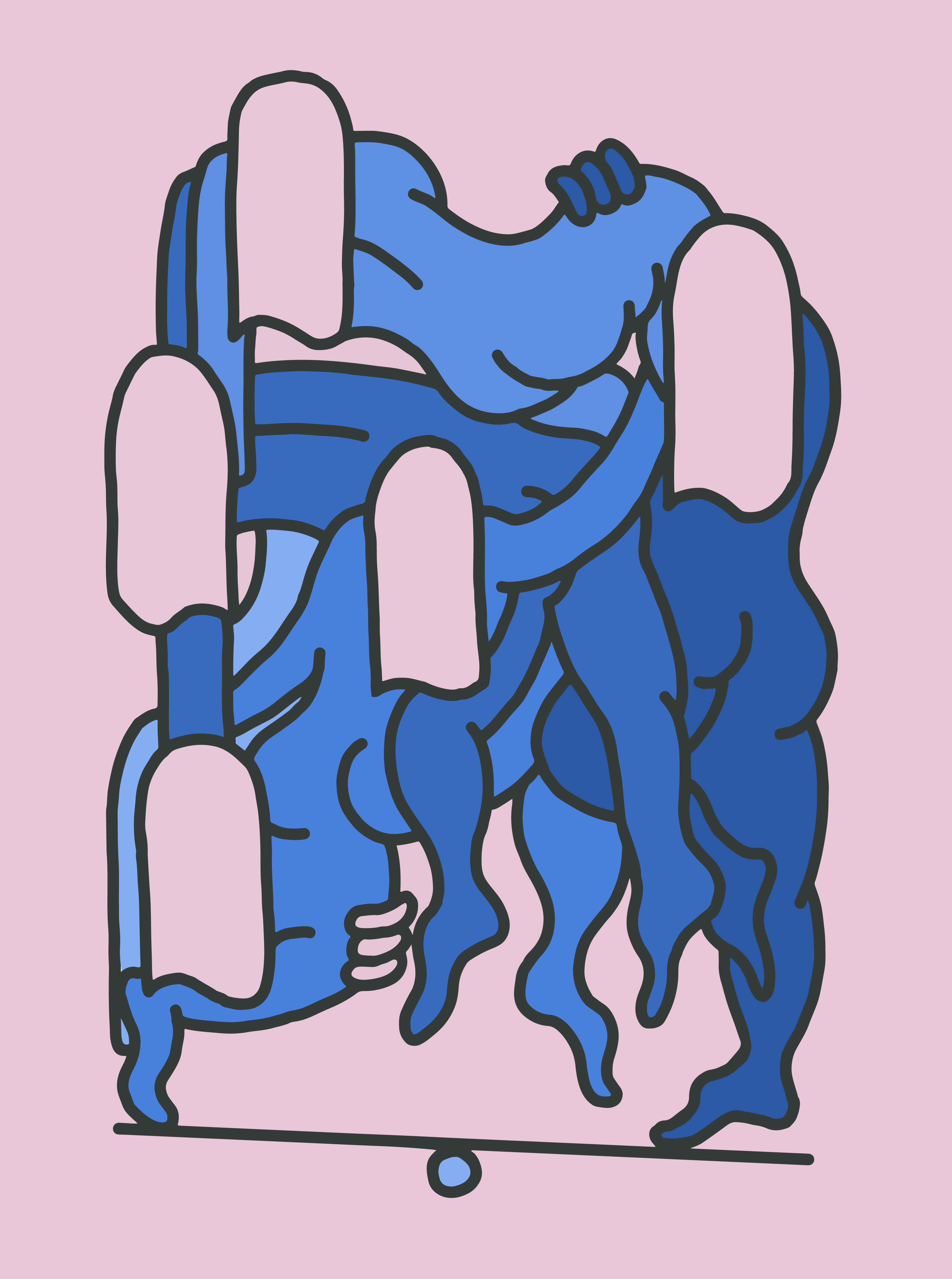 2. Tell us about your aesthetic.
Line and colour are always important to me. I used to spend a lot of time life drawing at school so I'm fond of figuration and trying to work out how things balance and move.
3. What is your favourite medium and why?
I tend to make work digitally, I find photoshop very intuitive in terms of sketching and refining. I draw when I can't access my tablet and laptop.
4. What is your artistic process like?
I tend to have a rough compositional sketch on my phone or whatever I can transfer it to throughout the day, and then I set up camp behind my laptop and get to work.
5. Who and/or what inspires your work?
I can remember wanting to start working digitally when I started listening to Ed Banger Records tracks and seeing SO-ME artworks, they really set that genre of music apart for me. Outside of that, Picasso, Mary Heilmann and a long list of other painters make up my influences.
6. What role does art play in your life? How does it change the way you view the world?
I find it a means of creating a distance between the everyday and poking a stick at it. I find it a healthy discipline, and something that can be pretty consuming.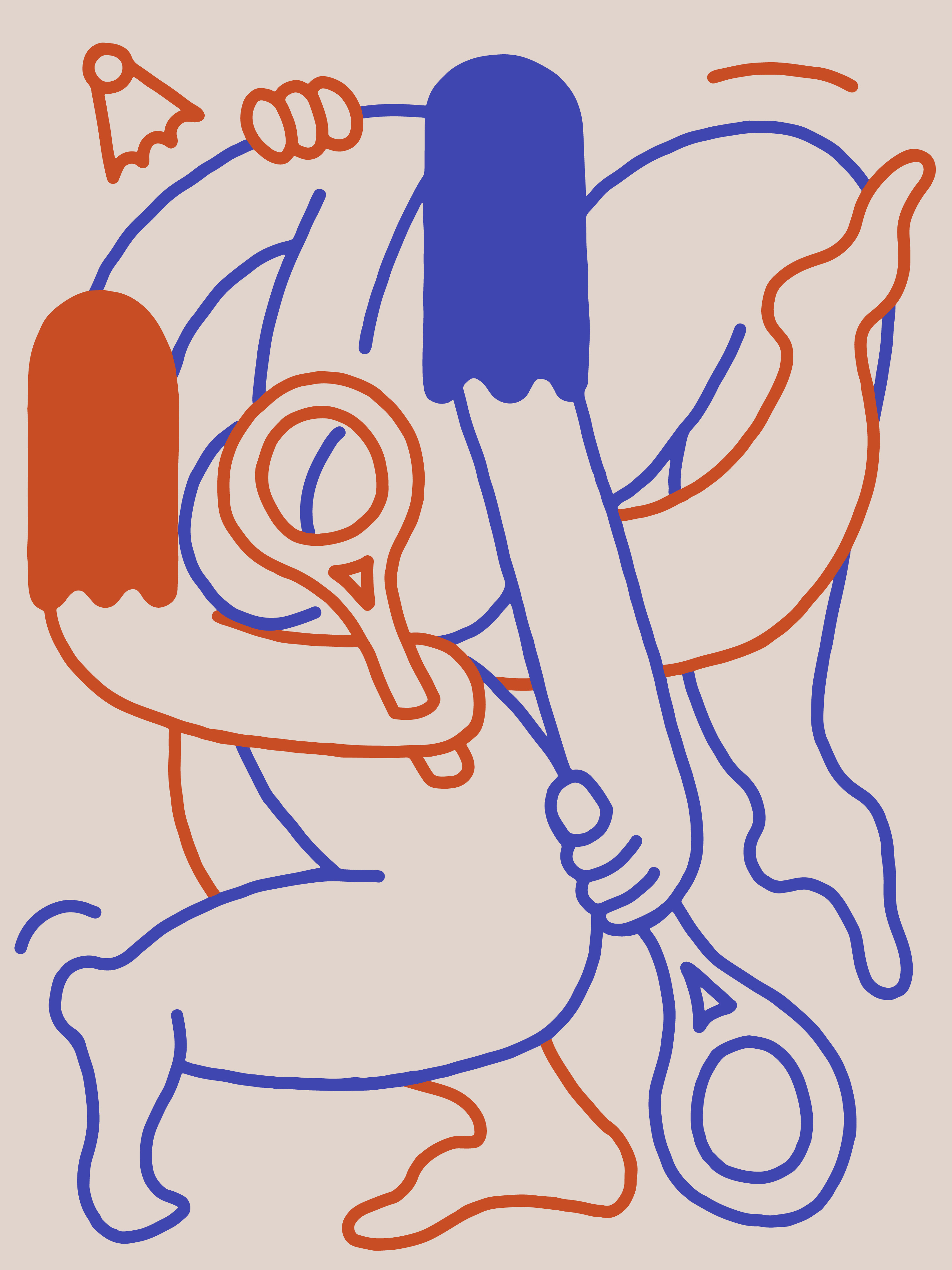 7. Where did you study?
I studied Painting and Printmaking at The Glasgow School of Art, no education in Illustration as of yet.
8. Where do you see yourself in five years? Working in an agency?
Working in one discipline and being focused would be a particular goal of mine. I currently separate my time between making work and bartending, which can be a means of motivation or despair really.
9. What about in ten?
See above.
10. What do you hope to achieve with your art?
To get better mostly.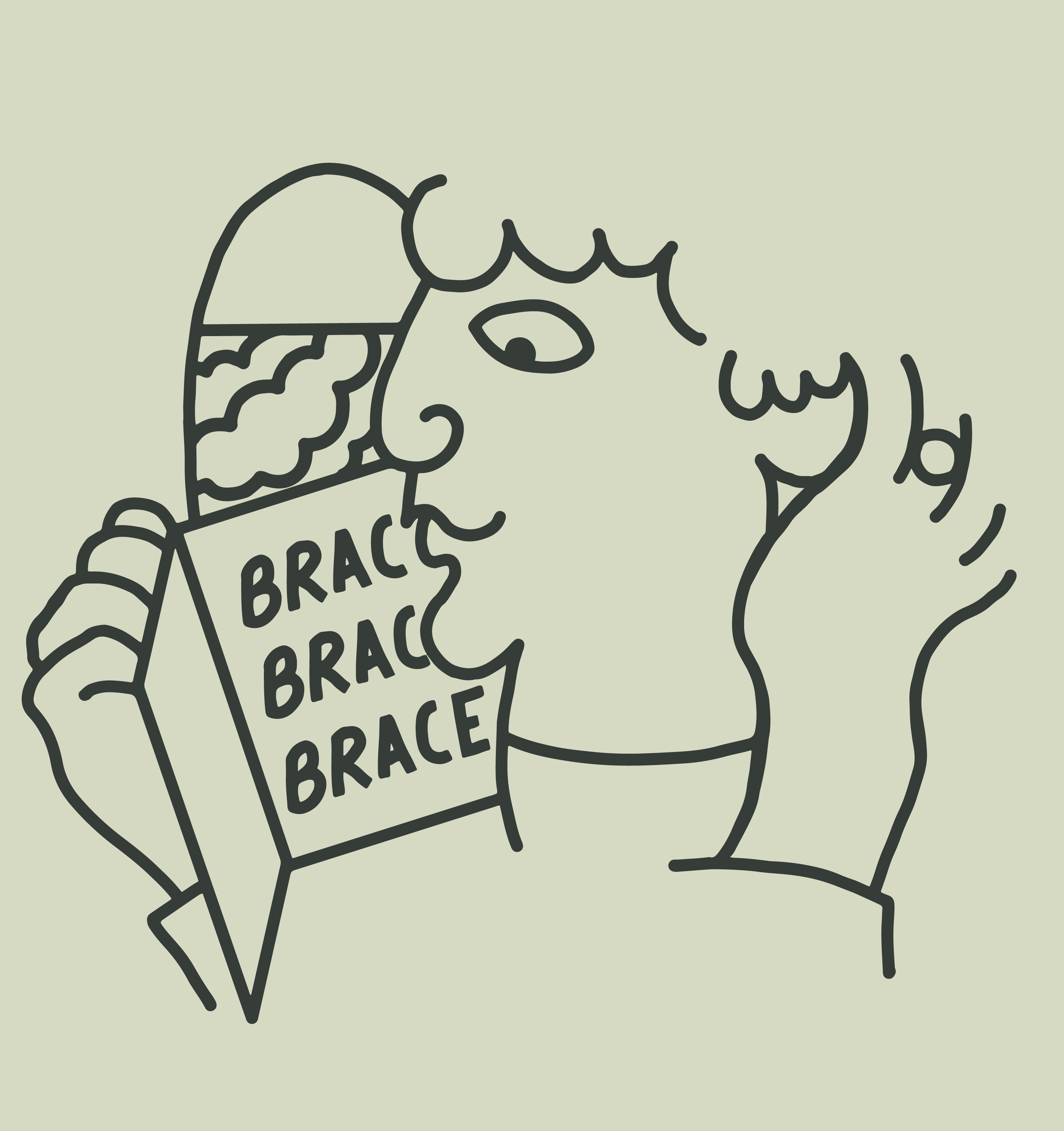 11. Now, tell us a little more about you as a person: what is your favourite food?
I'm a breakfast person. Eggs all day, everyday.
12. Favourite book?
Umm, The Outsider by Albert Camus, maybe.
13. Favourite genre of music?
Soundtracks/scores tend to do it for me.
14. What are your hobbies?
I'm a bit of a sucker for videogames.
15. If you weren't an artist, what would you be?
Pretty unsatisfied.