Instagram:
@franz_lang_
Behance:
www.behance.net/franzlang
Website:
www.franzlang.co.uk
1. What's your story? Where are you from?
Hi! My name is Franz, I am an Italian illustrator currently living and working in London.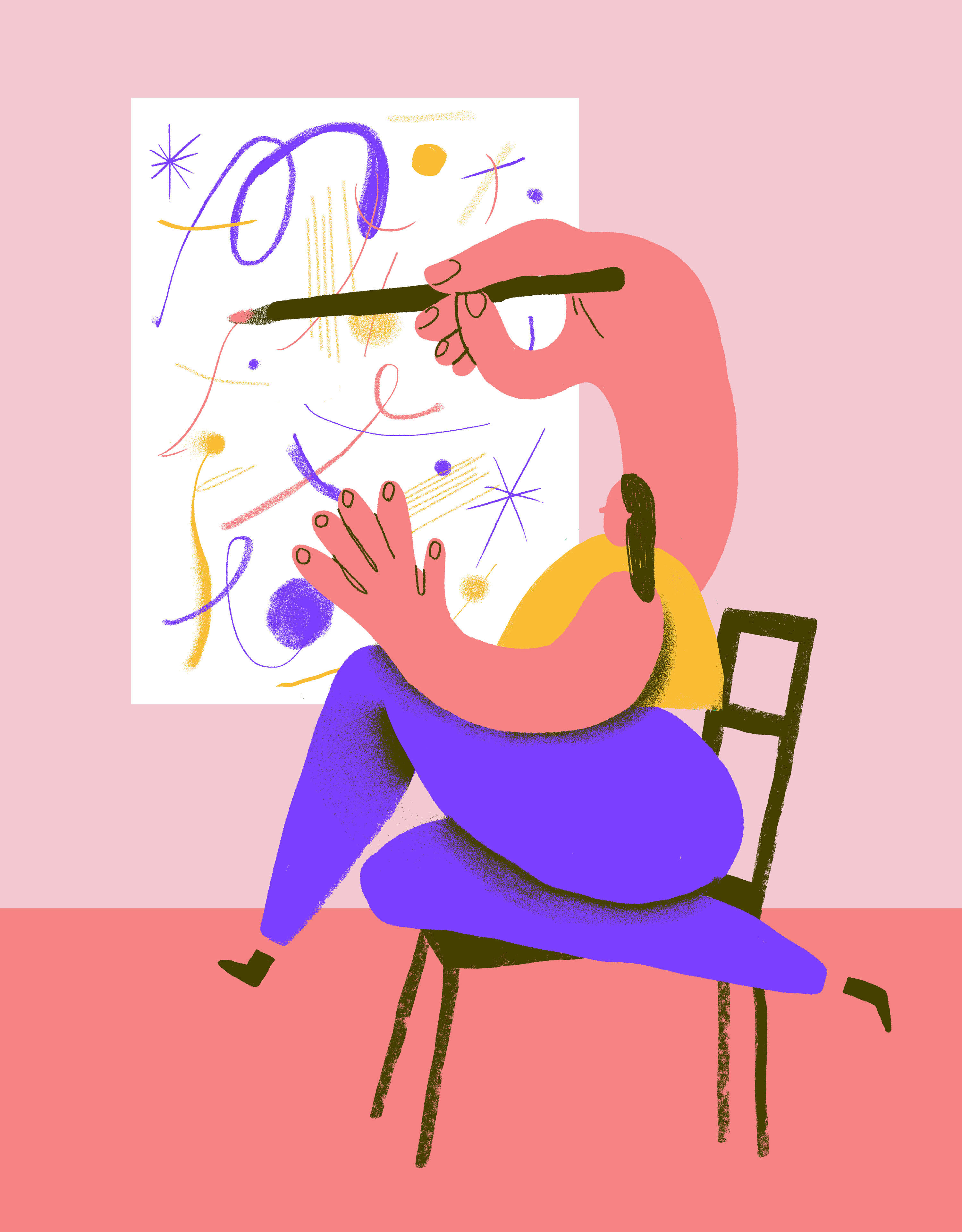 2. Tell us about your aesthetic.
I like bold and strong colours, simple shapes but also small details, and shadows. In the past weeks, I have noticed that I am moving into something different, like a mature version of what I was doing years ago.
3. What is your favourite medium and why?
I love paper and pencils so much that I always carry a sketchbook and a pencil case in my bag. I also love markers, inks and all the traditional printing techniques, woodcut and engraving in particular, with a curiosity for old printing machines.
4. What is your artistic process like?
I am constantly drawing (if not on paper, in my head), taking notes of everything that is happening around me. After I sketch a character or a scene many times, I then scan it and work on in digitally, always trying to preserve the hand-drawn line feeling and the expressive immediacy of graphite and colored pencils.
5. Who and/or what inspires your work?
My daily life is my main source of inspiration, with recurrent themes and subjects. Life, emotions, and memories are fused together, and drawing is a filter between what I see and what I would like to see.
6. What role does art play in your life? How does it change the way you view the world?
Art is the biggest part of my life, so big that I am trying to make a living out of it. Art taught me to search for the interesting everywhere looking behind the obvious; to be patient and respect time, as well as to communicate with a deeper part of myself and my personality.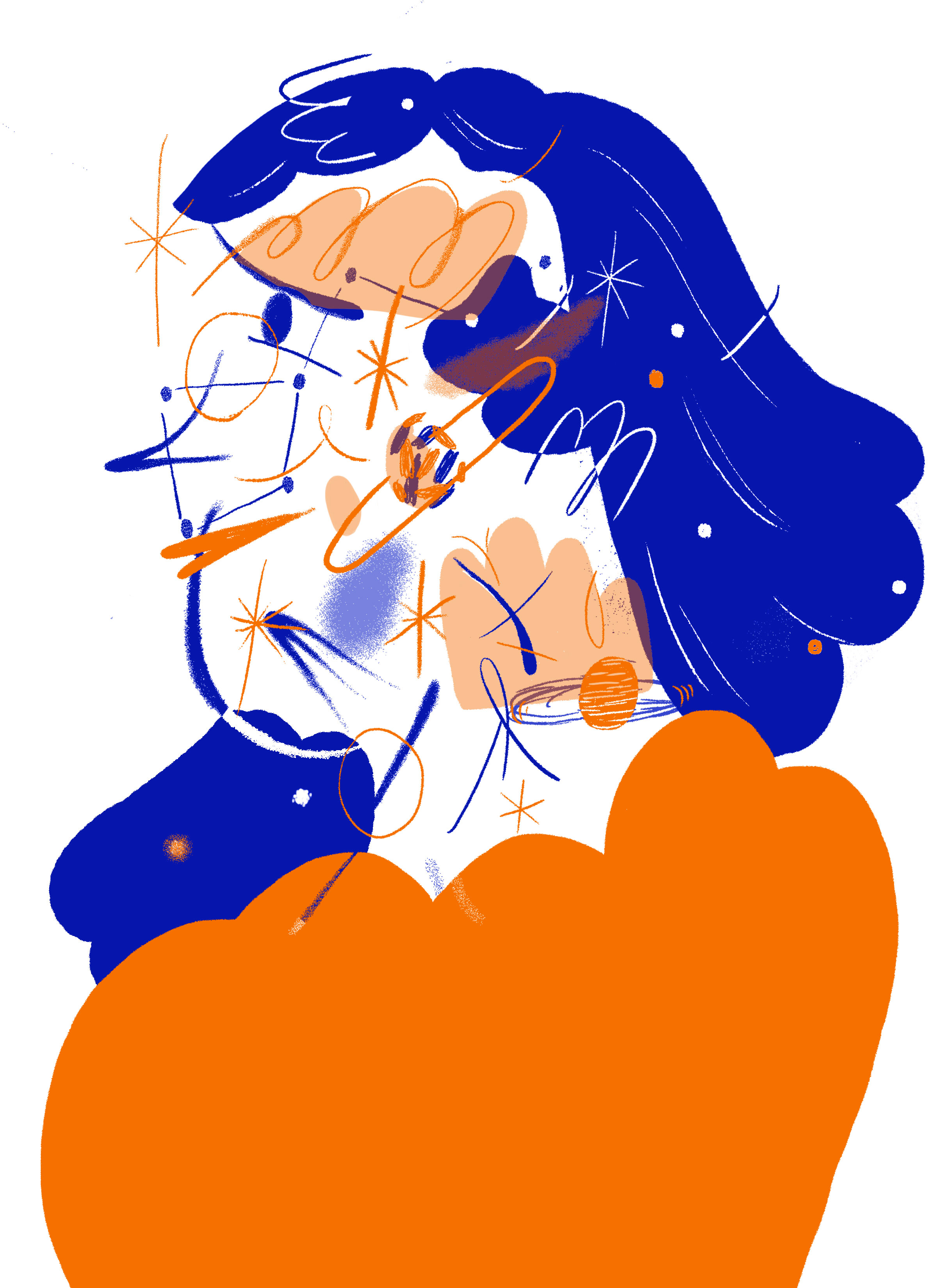 7. Where did you study?
First in Venice at the Academy of Fine Arts, then I completed a BA in Visual and Graphic Arts, with a focus on printmaking. I then moved to London to attend Camberwell College for a MA in Illustration.
8. Where do you see yourself in five years?
Hopefully drawing a lot, somewhere a bit warmer and surrounded by plants, a small studio so to clean my flat from boxes and paper piles.
9. What about in ten?
Same, still drawing, still living surrounded by my plants. Maybe with a bigger studio full of printing machines, papers, and colors.
10. What do you hope to achieve with your art?
Drawing is an urge that I feel, being my favorite way to express many parts of my personality. By now I don't have a greater purpose, or a defined goal waiting at the end.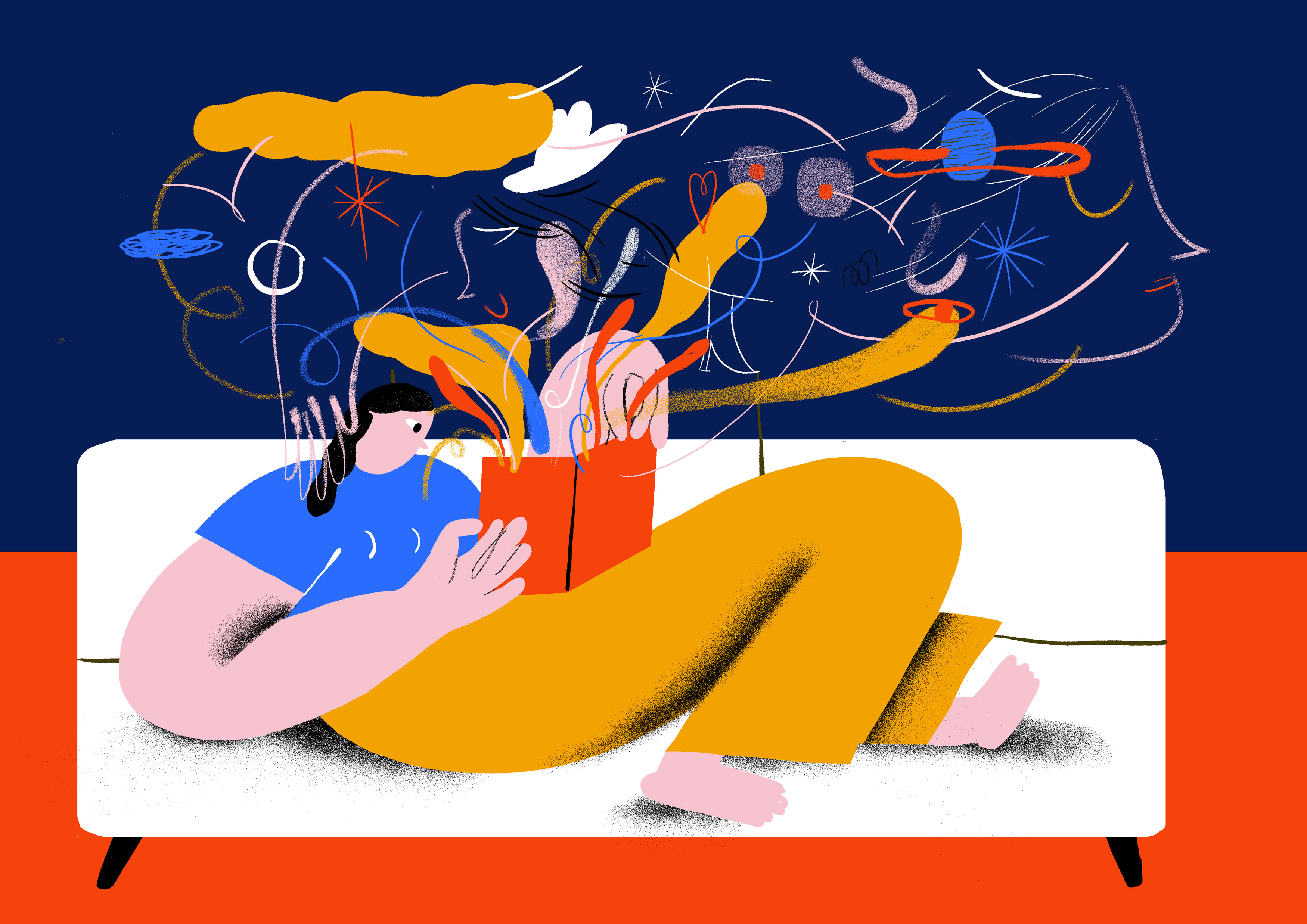 11. Now, tell us a little more about you as a person: what is your favourite food?
I am a food lover and cannot really pick anything as a favorite. If I have to pick something… I adore broccoli (weirdo), pasta with all sauces, spicy foods, potatoes, wild mushroom and blueberries, and whatever both my grandmothers cook.
12. Favourite book?
I've got a long list of favorites books, last entry on my list is "Le Cosmicomiche", by Italo Calvino.
13. Favourite genre of music?
70's music, Italian beat and classical are my favorite playlist while drawing. I went through different music phases while growing up, learning to appreciate many different music genres.
14. What are your hobbies?
Hobbies come and go… I went through a knitting, a photography, a jogging and yoga/meditation phase. Recently I am quite curious in trying pottery and weaving and I am rediscovering the sporty side of me.
15. If you weren't an artist, what would you be?
I would probably be a gardener or a garden/landscape designer!